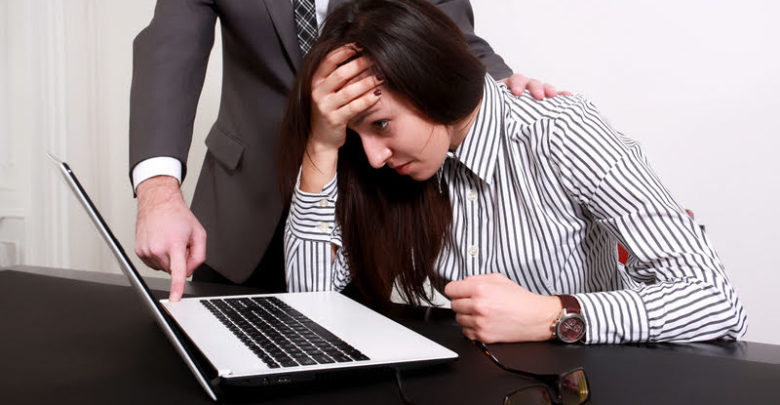 The bosses from every corner of the world are infamous for their behavior and if your boss is obnoxious then it shouldn't surprise you. However, it is not that difficult to deal with a bad boss. Continue reading and you will see how you can do that.
Have a control on your feelings
When someone's boss acts like a jerk or abuses then the first impulse of that person is to respond in the same manner. However, this is not at all a good way to deal with that. Tit for tat doesn't work here. If you will reply rudely to your boss's remark then not only it will worsen the situation but will also put your job on stake. At the office it is very important that you maintain your professionalism.
Let us consider a situation in which you are at restaurant with your boss for lunch and what you see next is your boss freaking out on the account of the fact that there are no menus on the table. Now, at this situation there are two things you could do. The first is that you freak out as well and begin to curse the staff of the restaurant. The other way (which you should actually go for) is to act patiently and politely and tell your boss that the menus are on the way.
Turn to humor
Humor is the best way to get through unpleasant situations. With the help of a genteel levity you can take the situation in your side. If you see that your boos is freaking out at no reason then instead of correcting him you can ease the situation with some humor. For instance, let's assume that your boss is very angry due to a bitter quarrel with his wife in the morning. As a consequence he begins to vent out his anger and frustration on the employees including you then it is better to agree with what he says and when you see that he is cooling off then make him comfortable with a few witty remarks. That will do the trick for sure.
Stay relaxed
If you stay nervous while you are around your obnoxious boss then it will only facilitate the things for him. All you need to do is just stay as calm and cool as possible. Never consider yourself as the victim. Have a positive attitude and do not focus much on the things which you can't control. Well, you can't simply control the actions of your boss by telling him to check his behavior. However, there are some things you can control like you can act normal and be confident about yourself that no one can hurt you emotionally. If you will focus on such things then it would be much better as it will help you deal with your boss.
Also, you can take the help of deep breathing techniques whenever you feel like your boss is getting on your nerves. You need to handle the situation carefully and calmly every time your boss freaks out.
Keep distance
If you will try to get closer to your boss who has poor leadership skills then it will simply act like a perfect recipe for disaster. You will do that thinking that if you will become close to your boss then he will develop a soft corner for you. However, the outcome will actually be totally opposite. He will then make you his favorite punching bag as your name will be one which will be at the top of his head.
What you actually need to do is make a safe distance from your boss. Don't have any kind of personal conversations with your boss ever and don't do anything which could take you close to him emotionally. Just maintain a healthy professional relationship with him.
Keep your network active
Dealing with an obnoxious boss could be very exhausting and it may even give you a hard time. This is why you must keep your social as well as professional network active. Keep in touch with every person who is related to your job industry and whom you think might help you in future. The thing is that in the future when you feel you can no longer stand your boss's behavior then you might want to part ways with him. When such situation arises then you can easily find other relevant job.