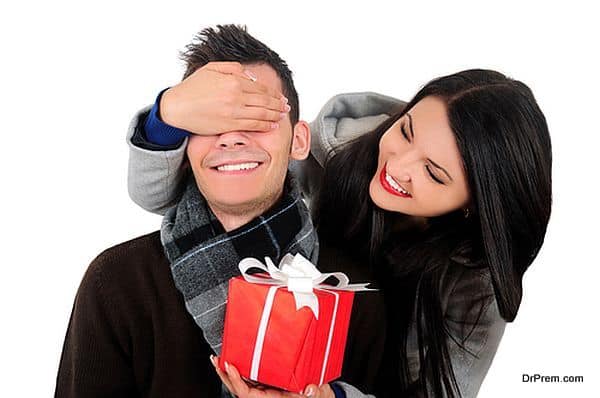 If it is your first birthday after being in a relationship, the gift has to be really special. You have to let him know that he is important to you. Hence, the gift that you buy him will speak volumes about the way you feel for him. Hence, buy him a gift that he is going to appreciate for a long time to come. This will take up some effort on your part but the result is going to be well worth it. If you have been dating for a while, you have figured out the likes and dislikes of your man. Give him something he truly adores. Here is a few suggestions –
T-Shirts
T-shirts are the best gifts you can give to your boyfriends. However, make sure you get the right size. Personalise the T-shirt with his favourite video game character or his favourite book cover and see how excited he gets on receiving it. If you don't want to personalise it, just get him a few nice T-shirts that he can happily wear around. You and he, both are going to feel extremely happy about it. If he has a favourite brand then, get him a tee from there.
Games and Gaming Gadgets
If your boyfriend is an avid gamer, buy him a PS 2 or an Xbox and watch him go crazy like a little kid. He is going to love your little present to him and he is going to understand how much and how dearly do you love him. This is the best gift any boyfriend who is into gaming can get. So, why not indulge him and give him the gift of his life. A gift he is going to cherish for a long time to come.
Sports Gear
If your boyfriend is into any kind of sport then, buy him a sport gear that is going to be useful to him. He is going to think of you every time he uses that sports gear. It is going to be the best gift ever to someone who totally loves sports and is a complete fan. You can buy anything from a baseball cap to a basketball jersey online these days. Hence, getting a gift is in no way a difficult job.
Lastly, your love shouldn't depend on the gift. No matter what gift you give him, he should know that you love him none the less.