Medical Tourism Matchmaking – Insights by Dr Prem Jagyasi
Do you know what can speed up the recovery of the medical tourism business? Offer smart and efficient Medical Tourism Matchmaking services taking care of all said and unsaid needs of medical tourists. I strongly believe, global medical tourism revival will depend a lot on this.
I am happy to share a few excerpts from my new write-up published in Medgate magazine. Afzal Kamal
1. Offer targeted solutions amid fewer options
2. Medical tourists are uniquely dissimilar
3. Evolving medical tourism trends are pushing the need
4. Preventing misguidance
5. Adding the desired layer of reliability
6. Key success determiner
7. Help in confidence-building
8. AI-driven analytics to help with better preparedness
If business sustainability is your goal, focus more on Matchmaking Services.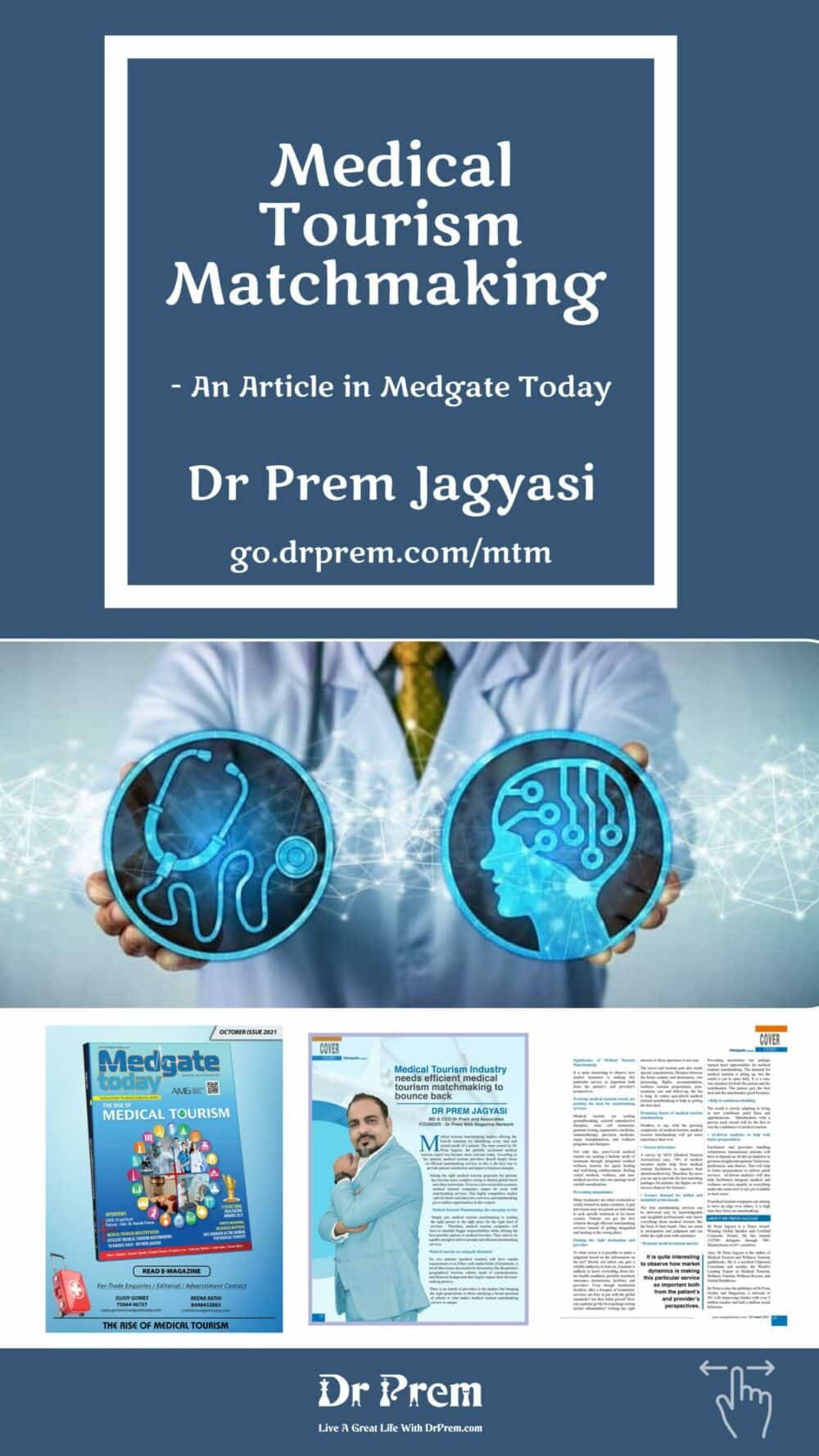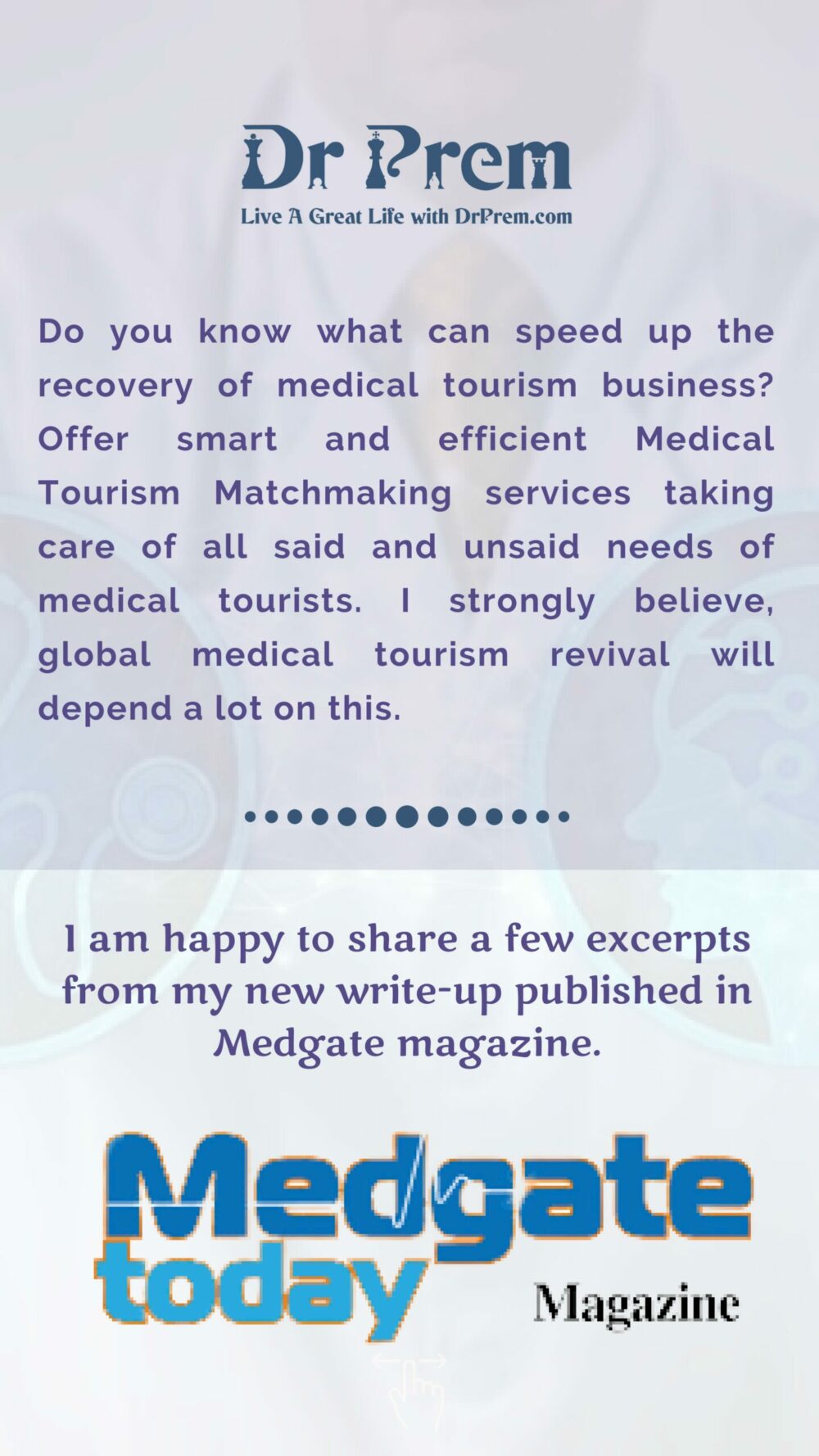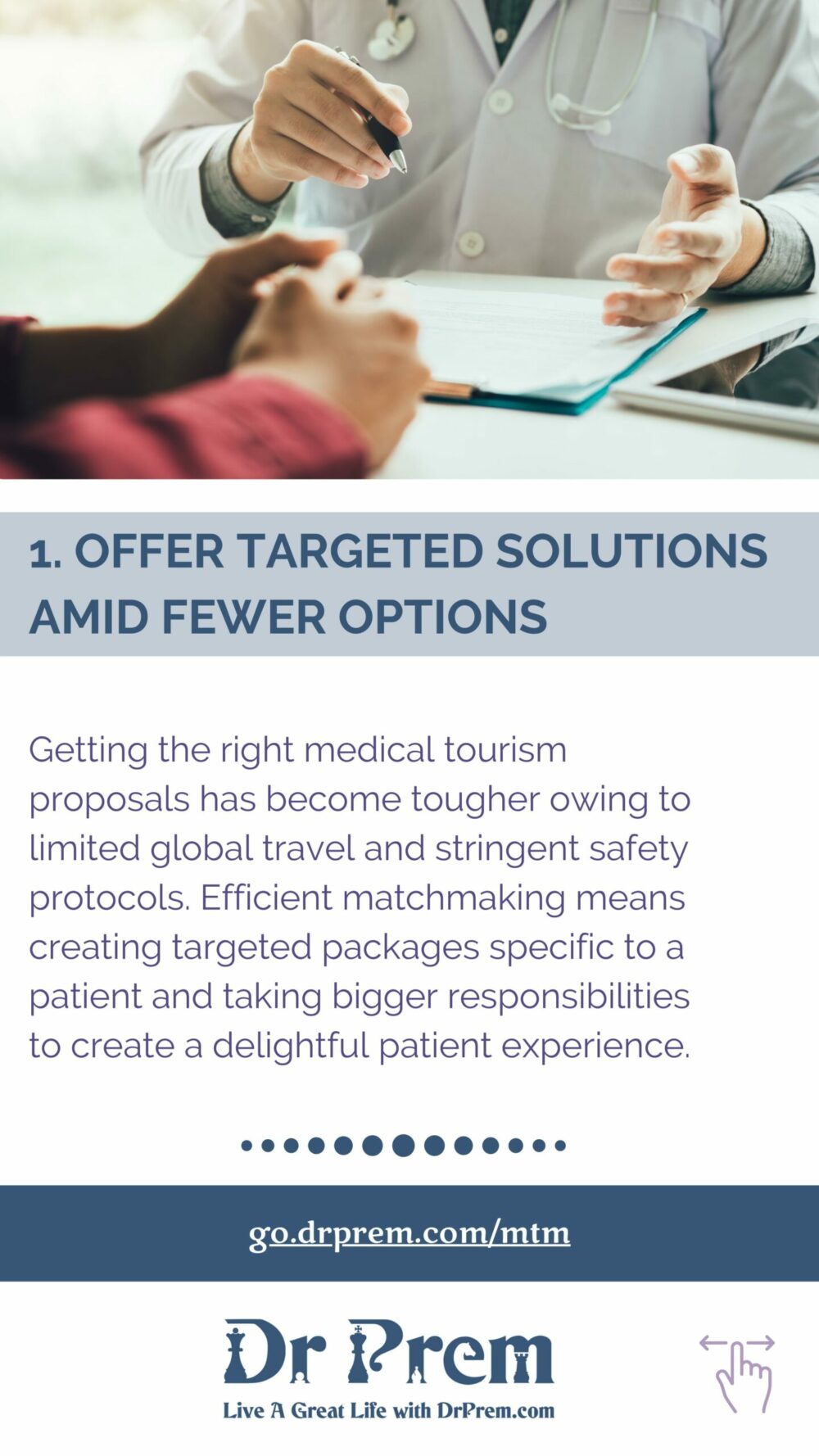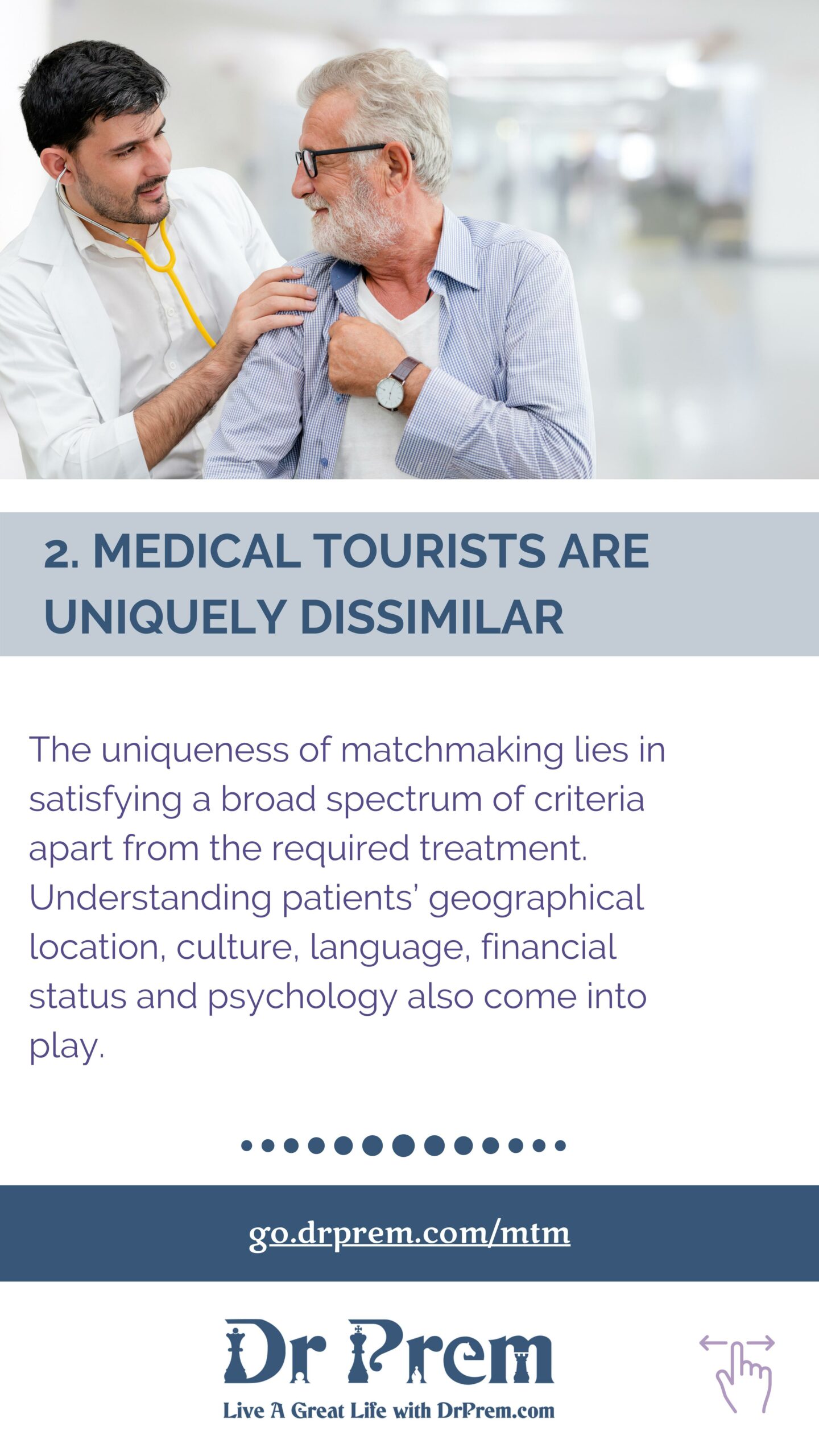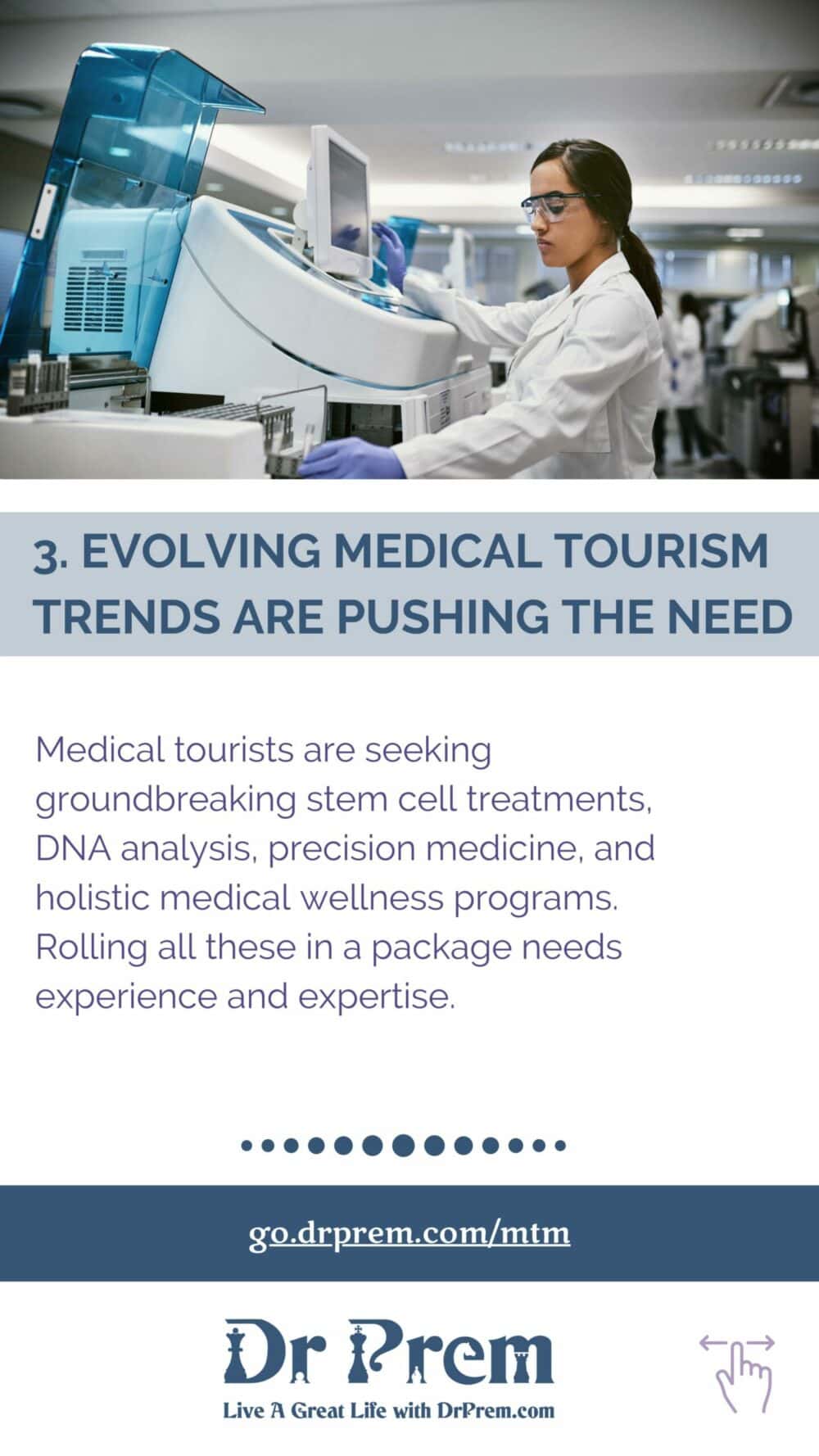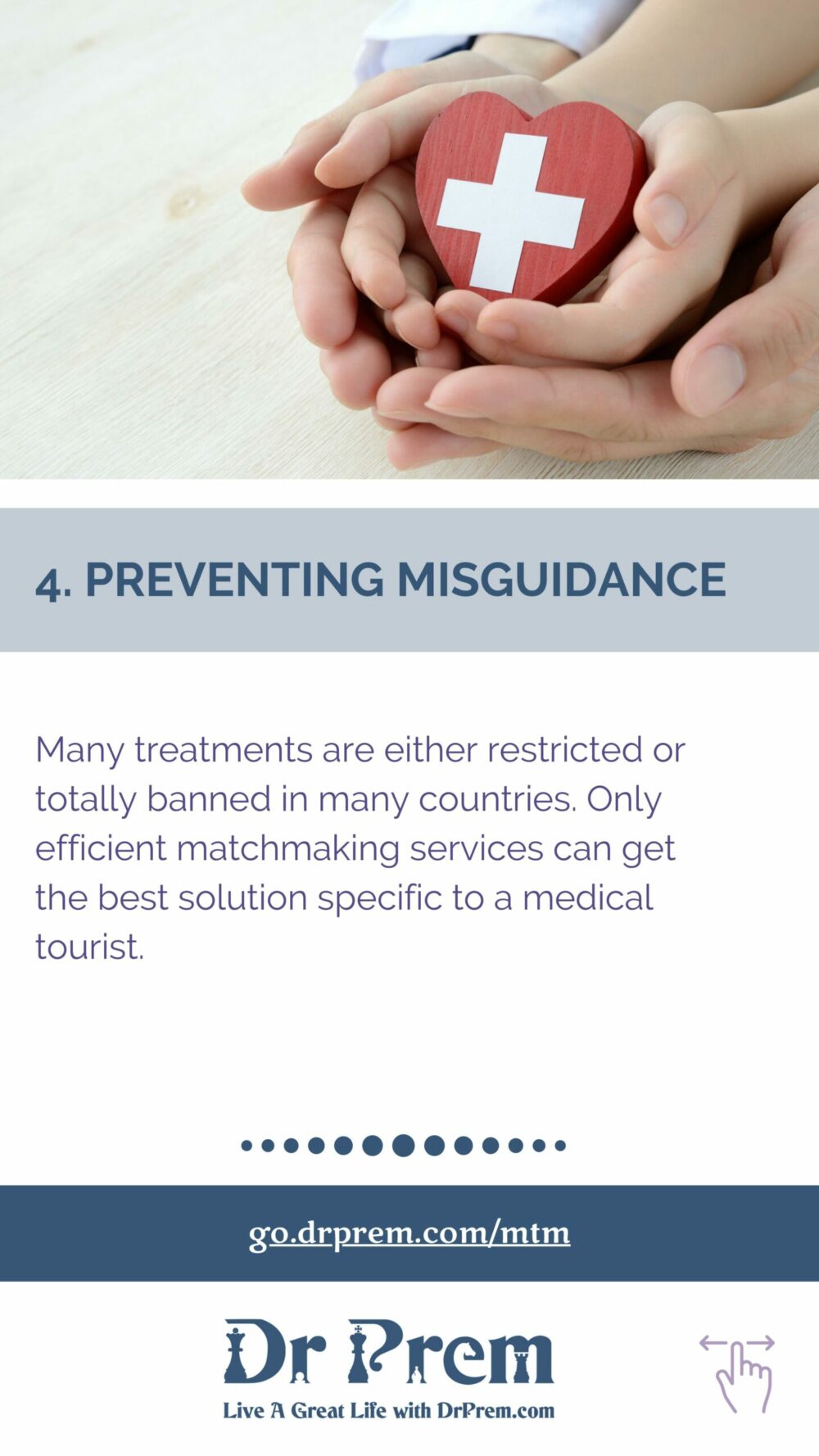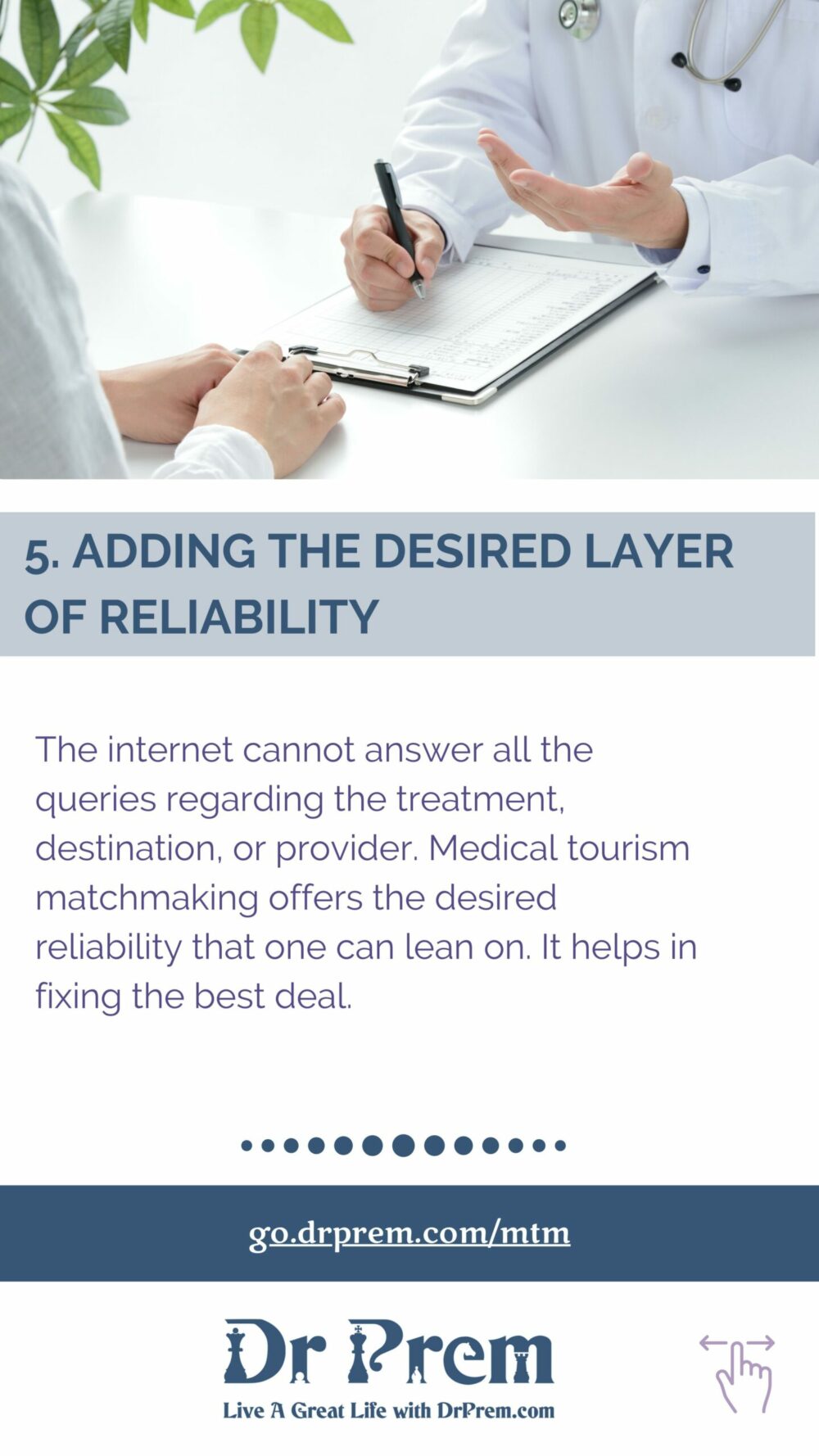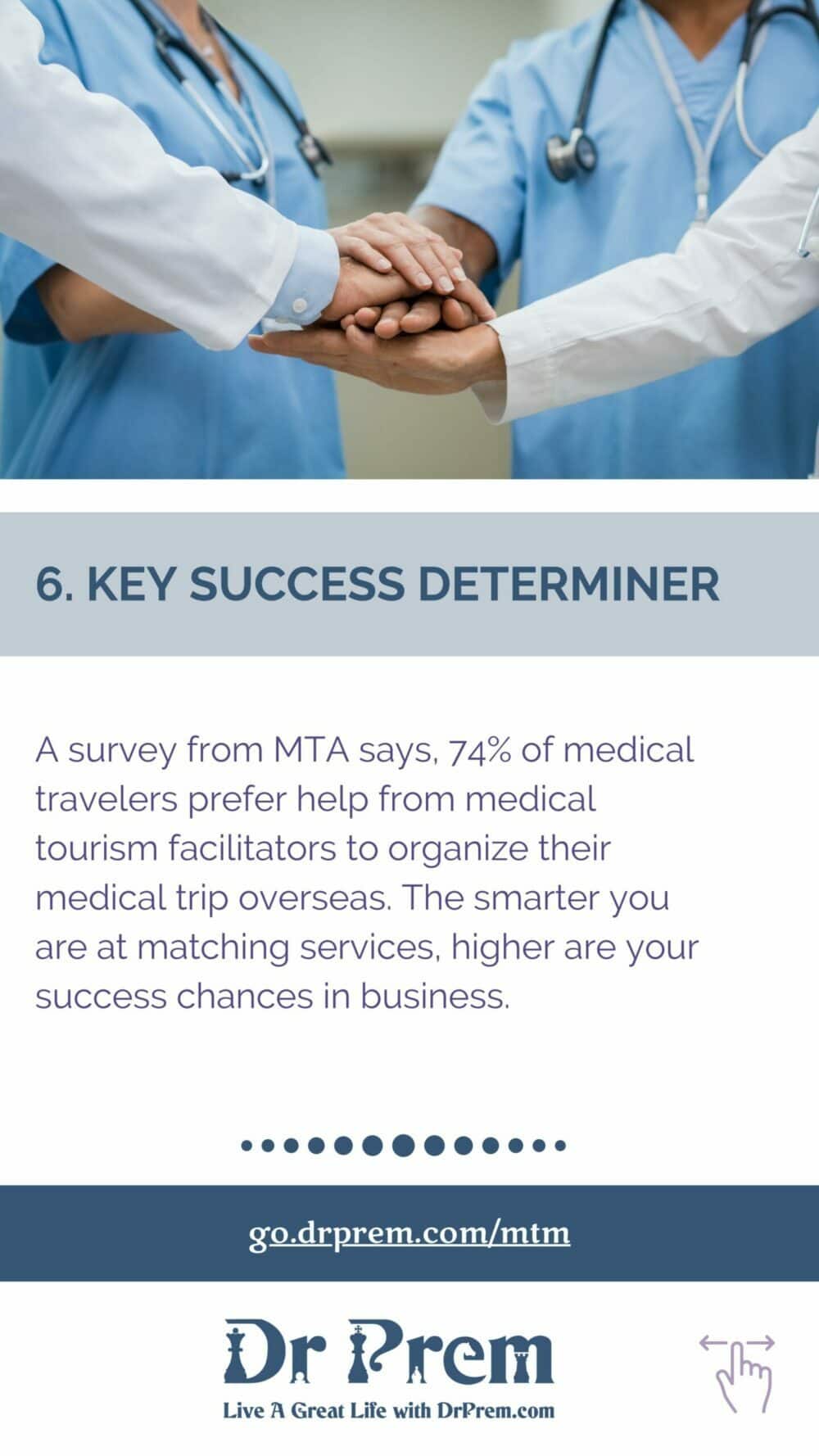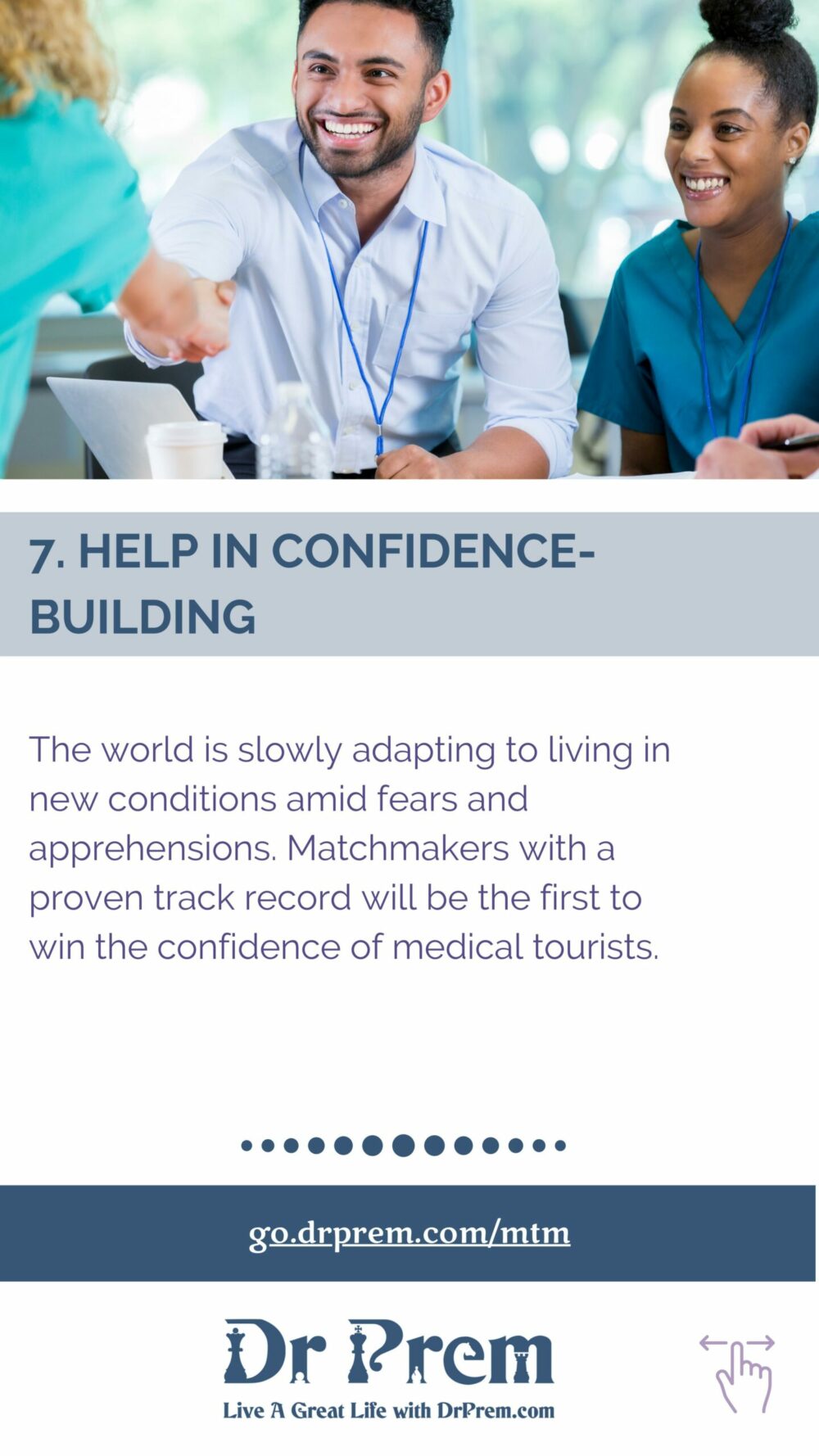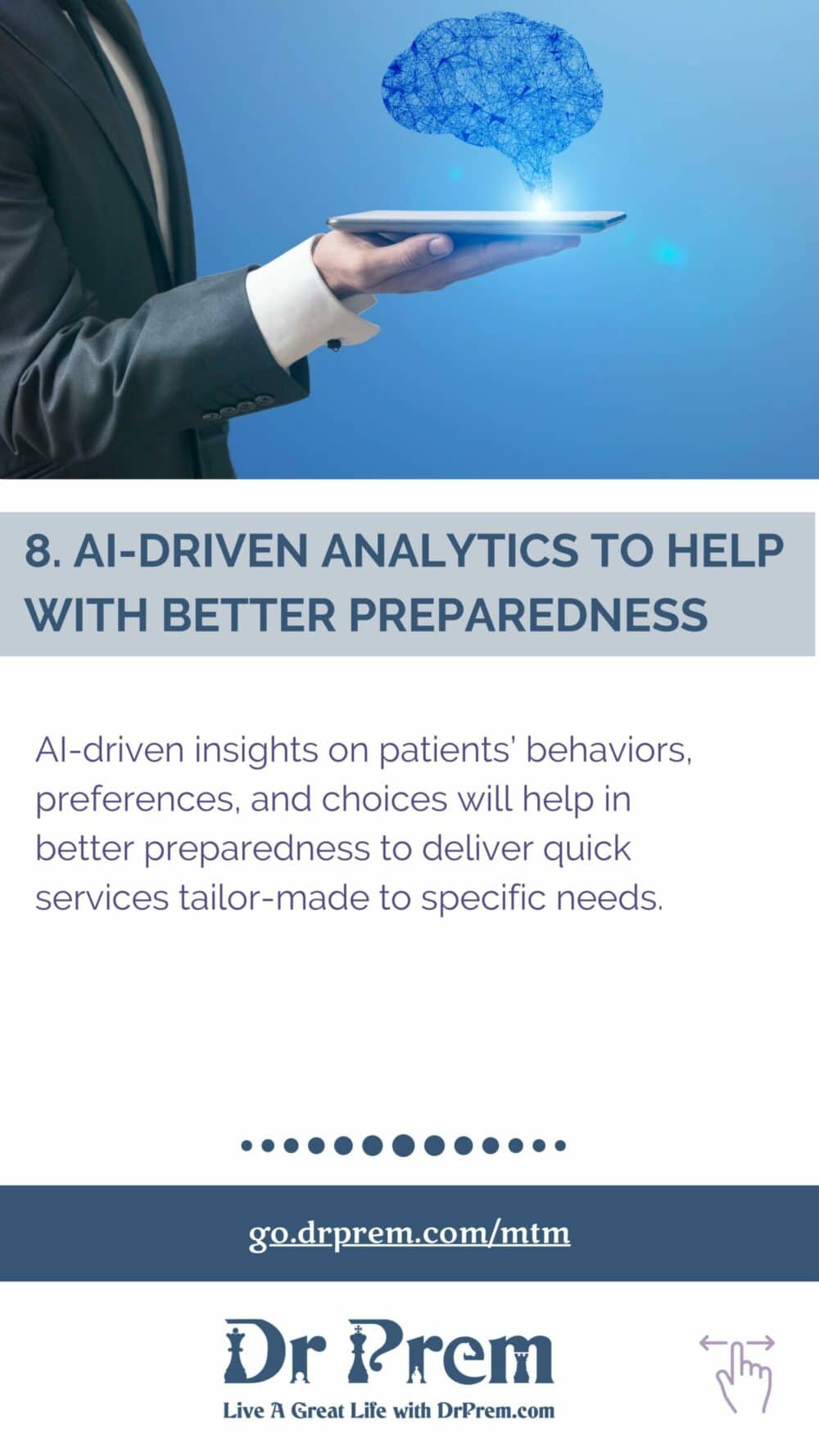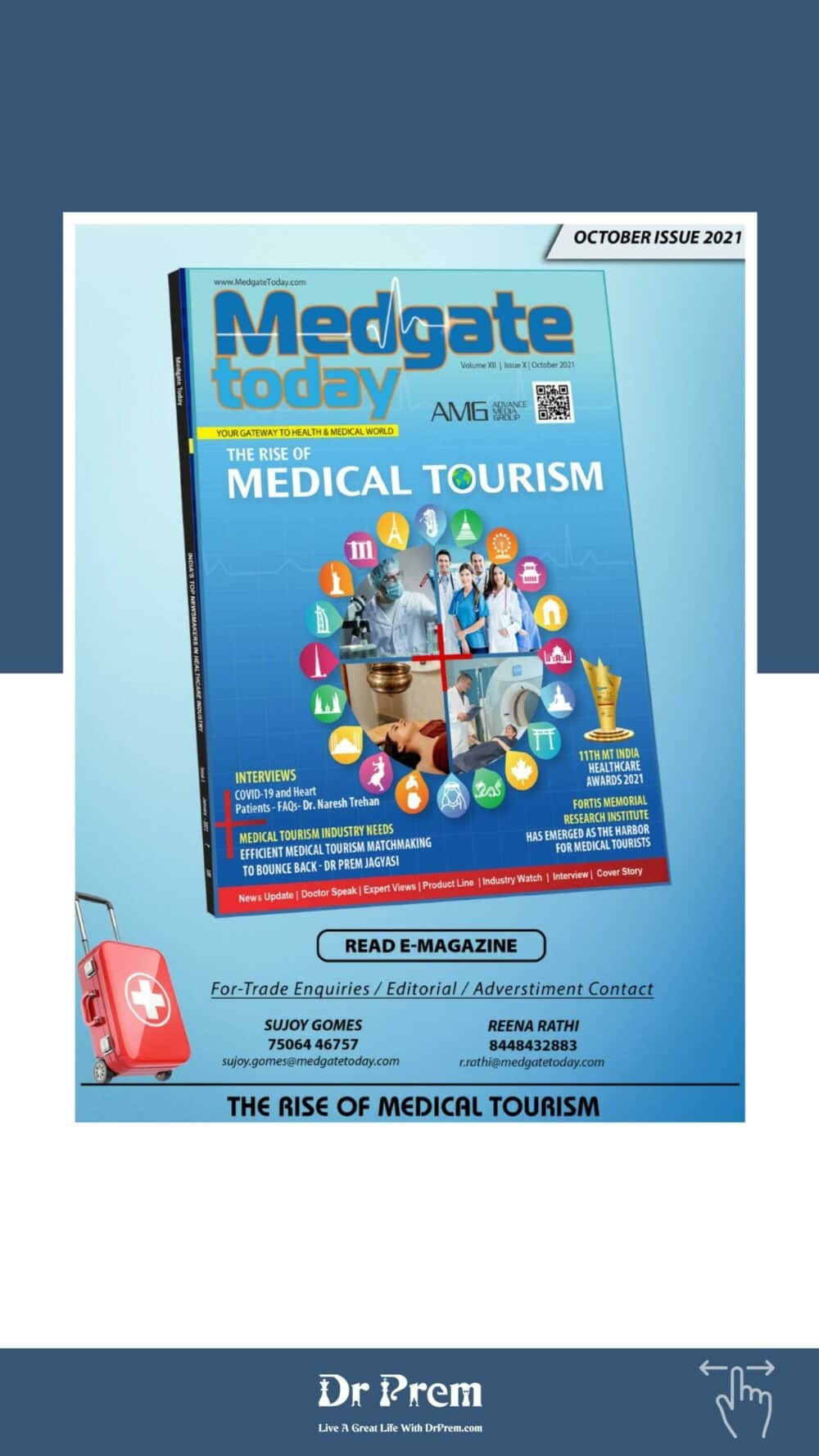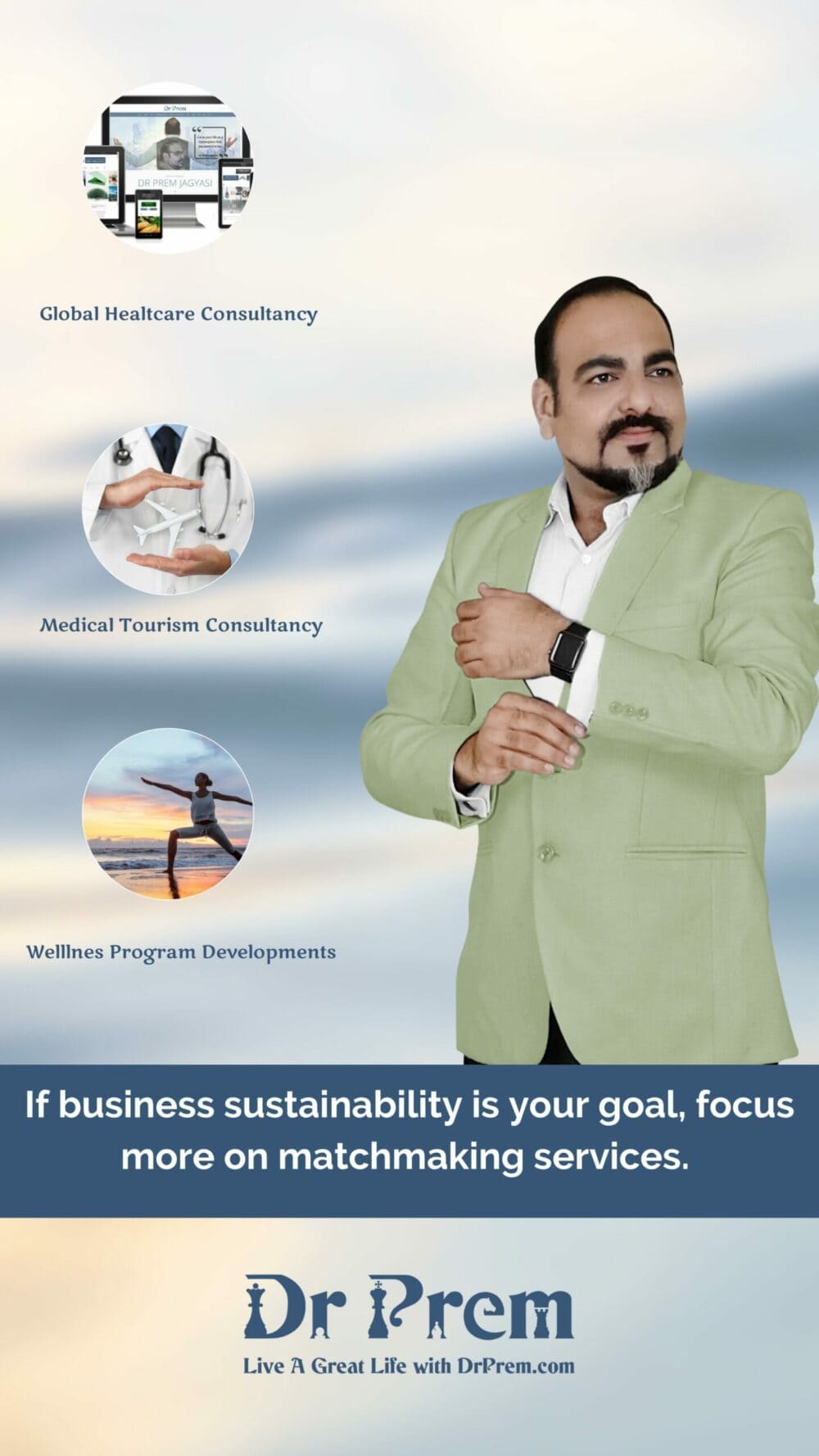 #drprem #liveagreatlife #wellness #wellnessresort #wellnessconsultant #wellnesscoach #medicaltourism #medicaltourismfacilitator #globalhealthcare #mindfulness #loveyourself #consultant #corporatewellness #healthcare #digitalhealthcare #healthcaretechnology #publication #magazineeditor #review #giveaway #newsletter #hospotel #magazinearticle #hospitals #futurehospital #patient #patientjourney # #medical #business #medgate #medgatetoday #matchmaking #matchmaker #tourism #sustainability #ai #analytics  #medicalequipments, #healthcareplanning, #hospitalinfrastructure, #qualitymanagementsystem, and #healthcareinfrastructure