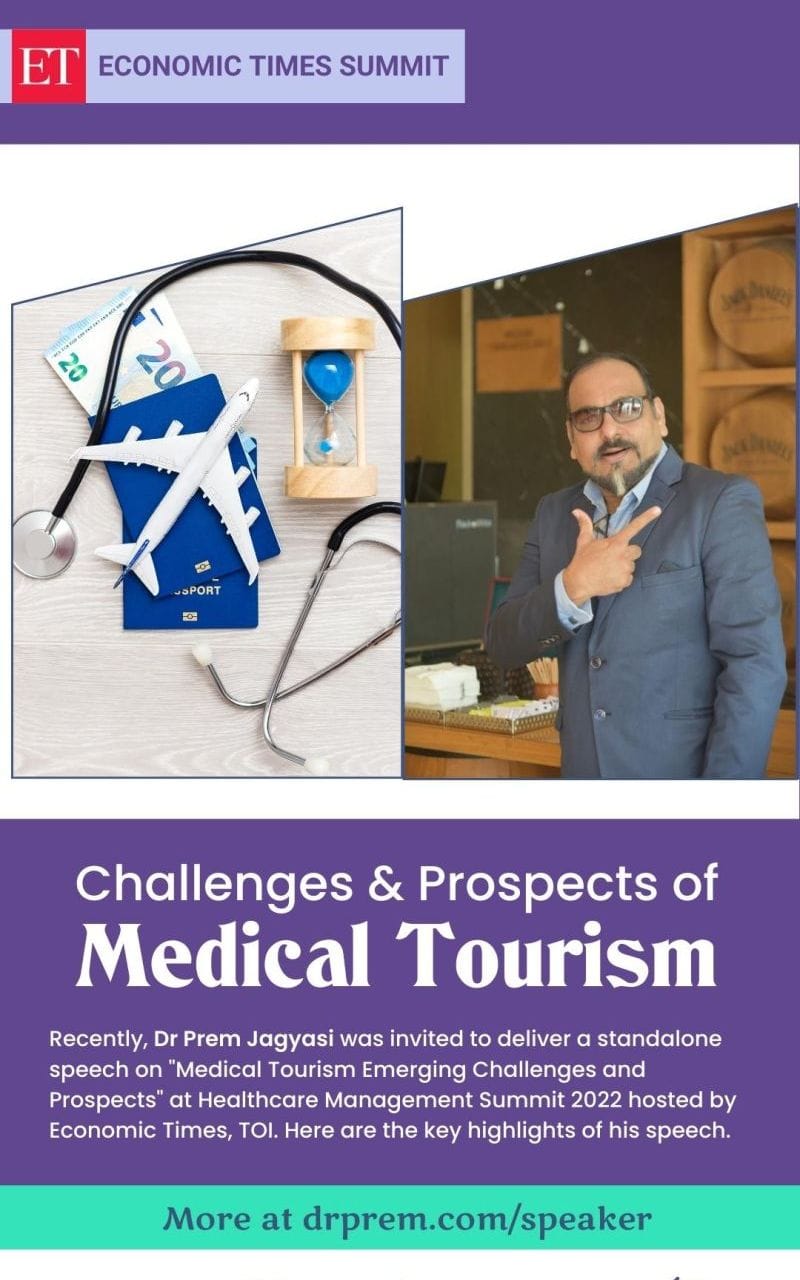 Recently, Dr. Prem Jagyasi was invited to deliver a standalone speech on "Medical Tourism Emerging Challenges and Prospects" at Healthcare Management Summit 2022 hosted by Economic Times, TOI.
Here are the key highlights of his speech.
1. Medical Tourism Growth is Inevitable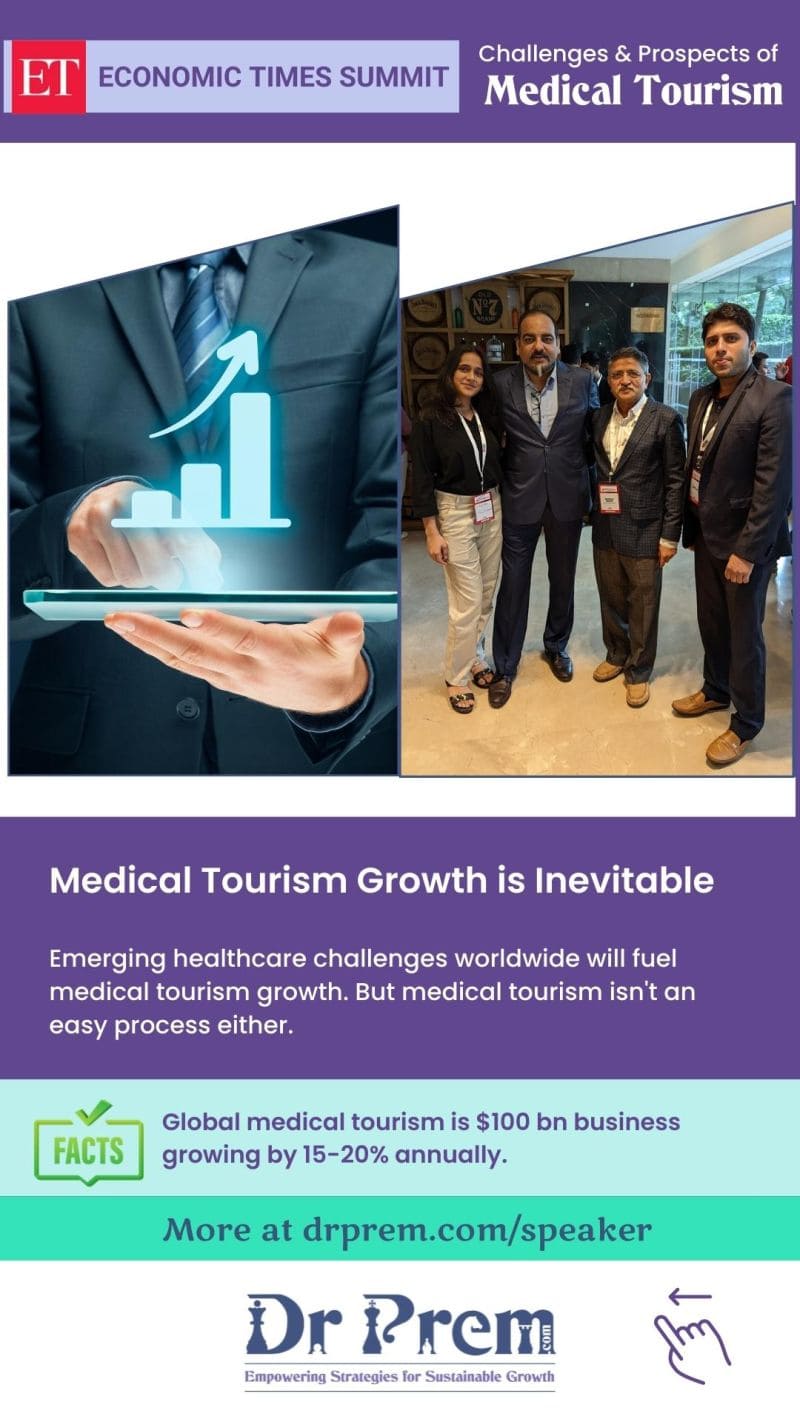 2. Tremendous resource crunch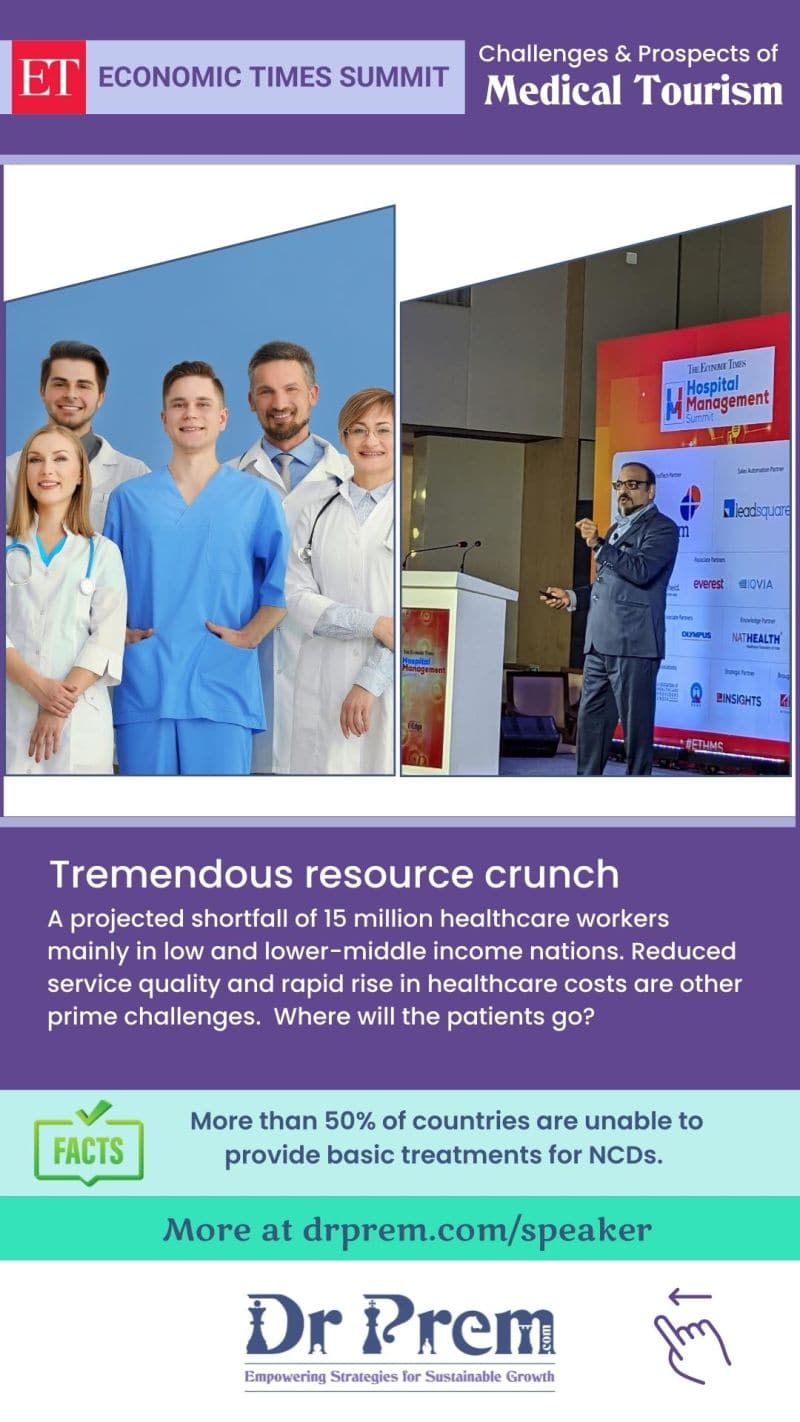 3. Wait times worsen further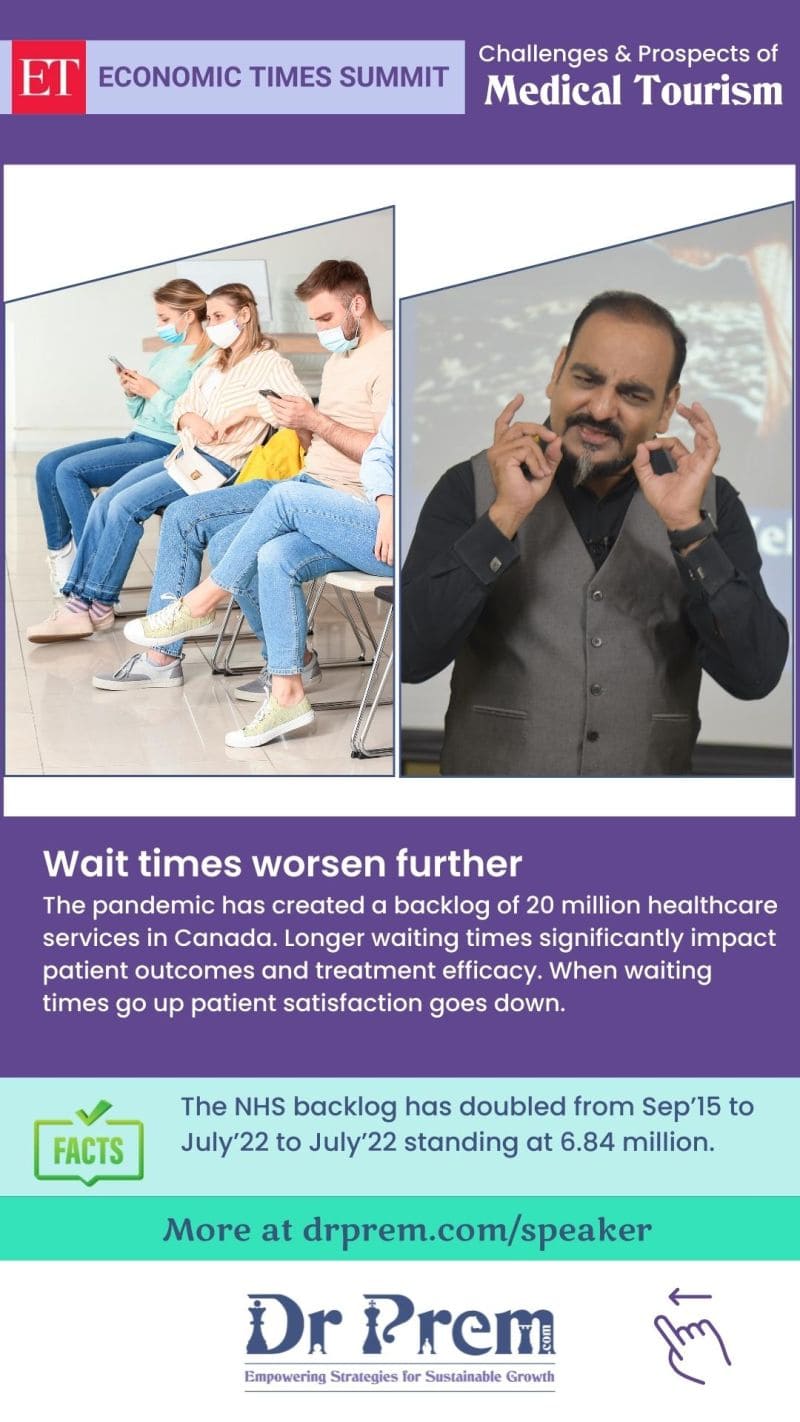 4. More challenges mean more complexities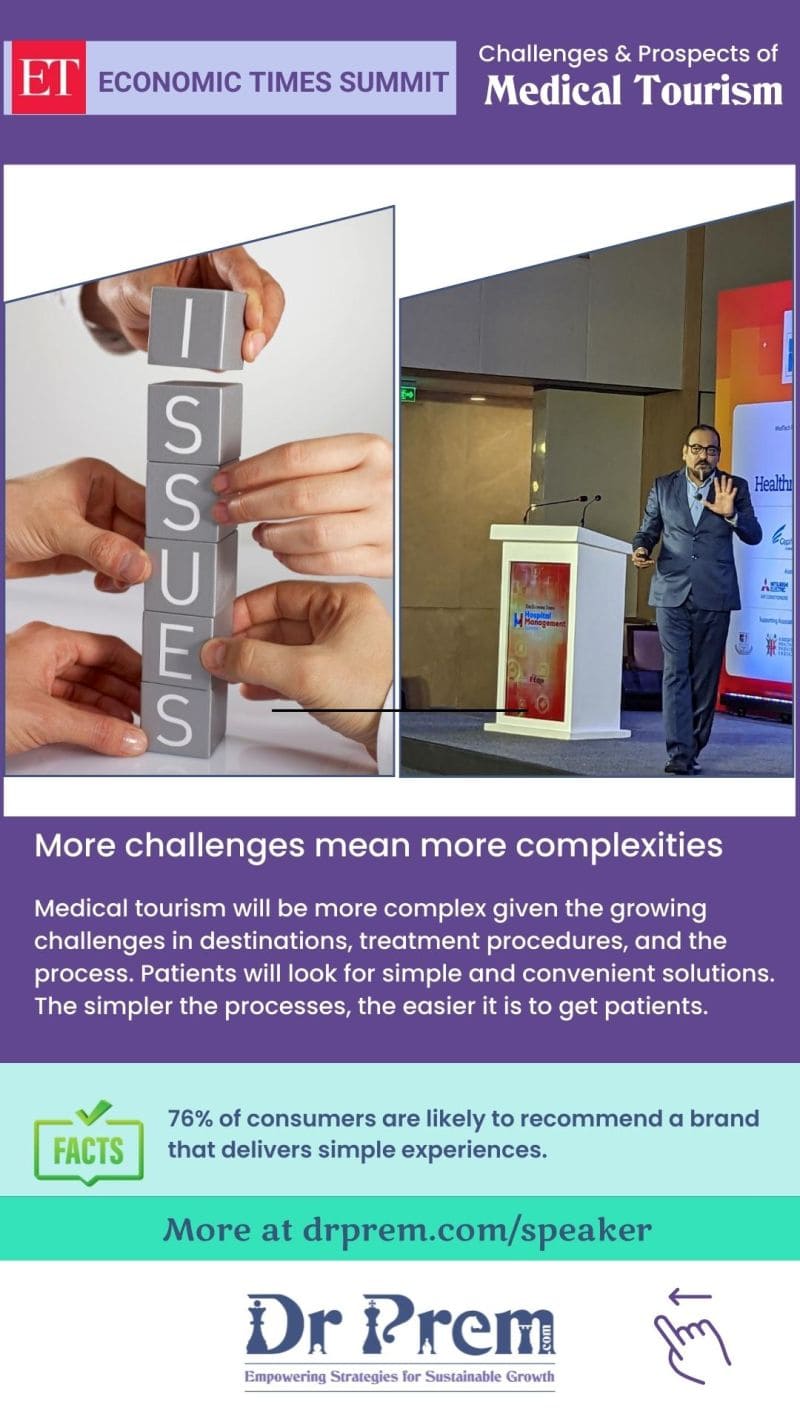 5. Be The Support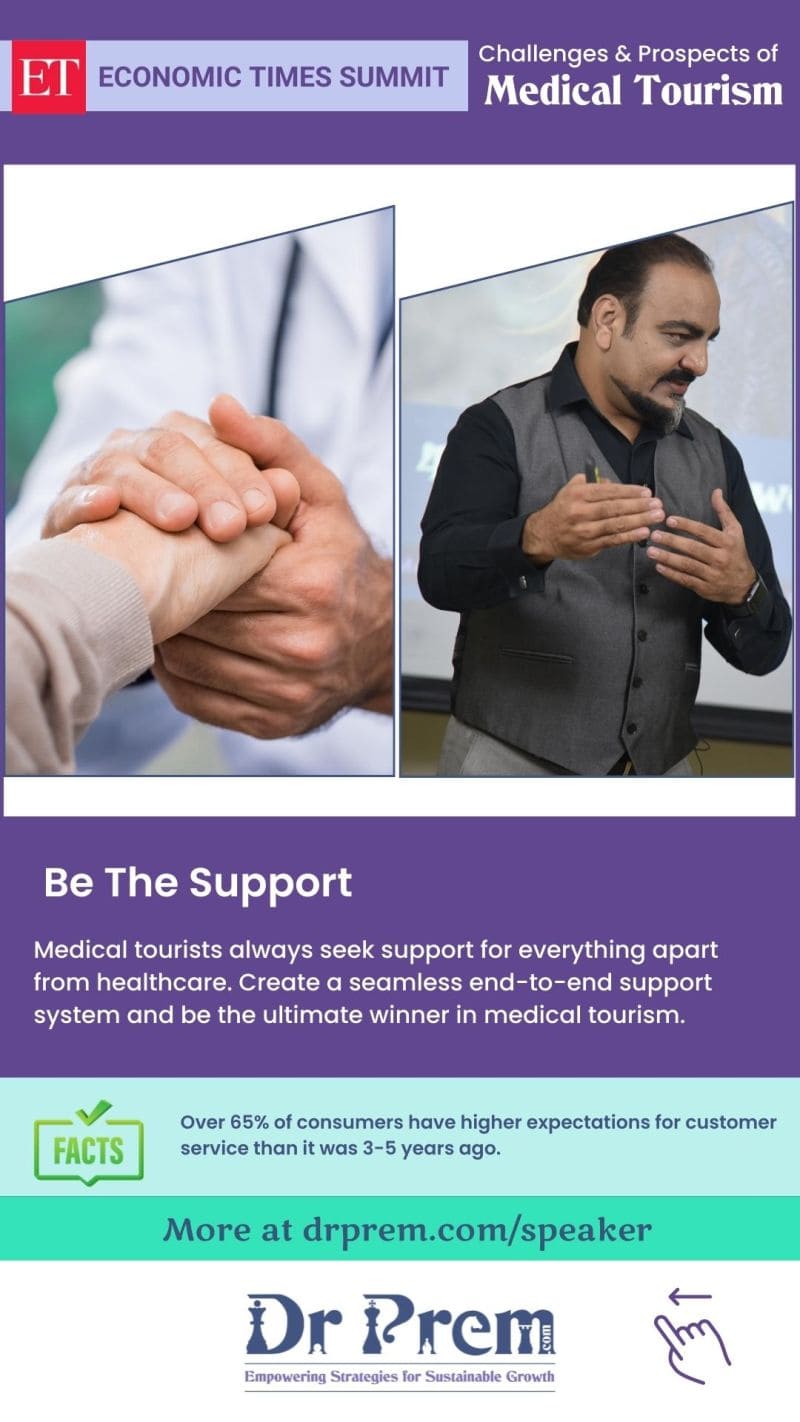 6. Show Empathy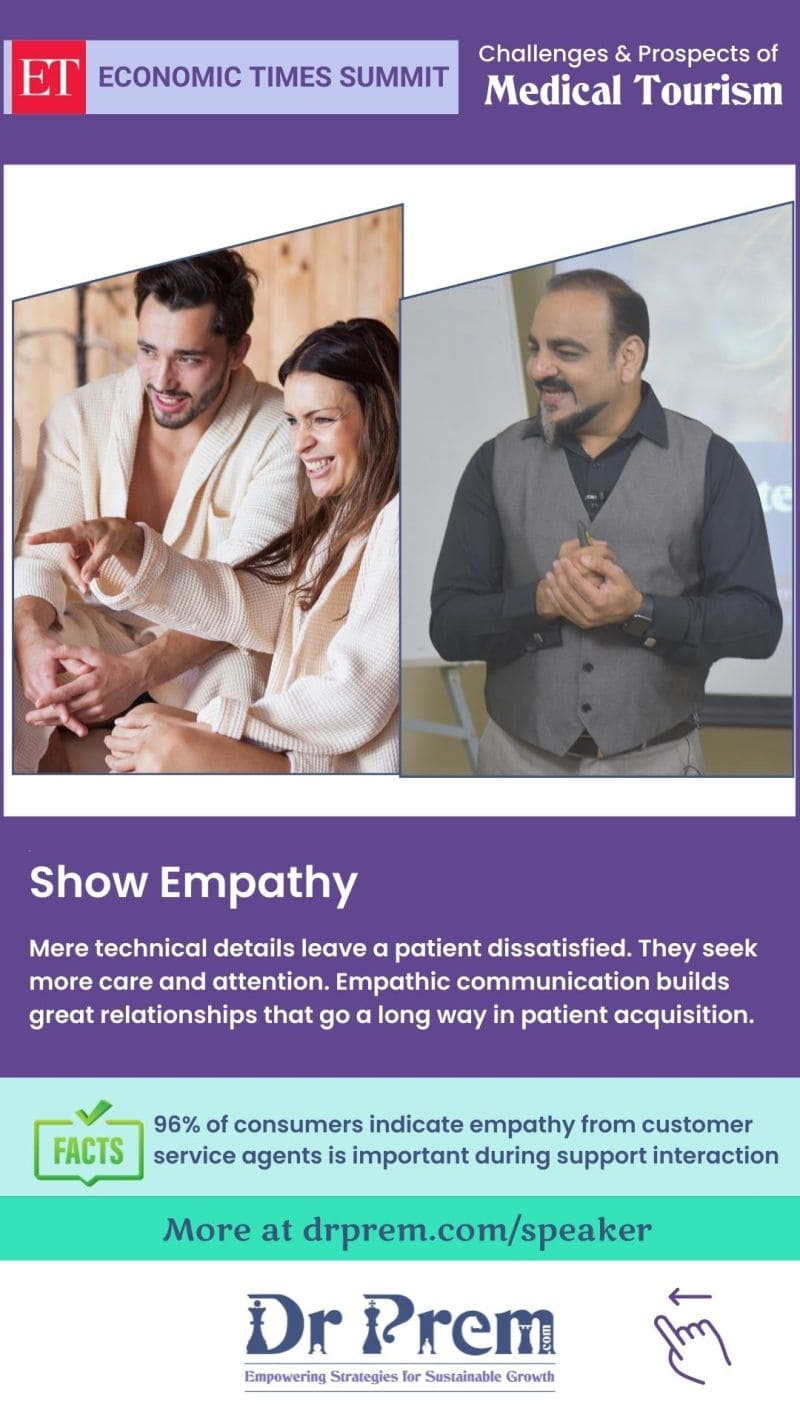 7. Build Trust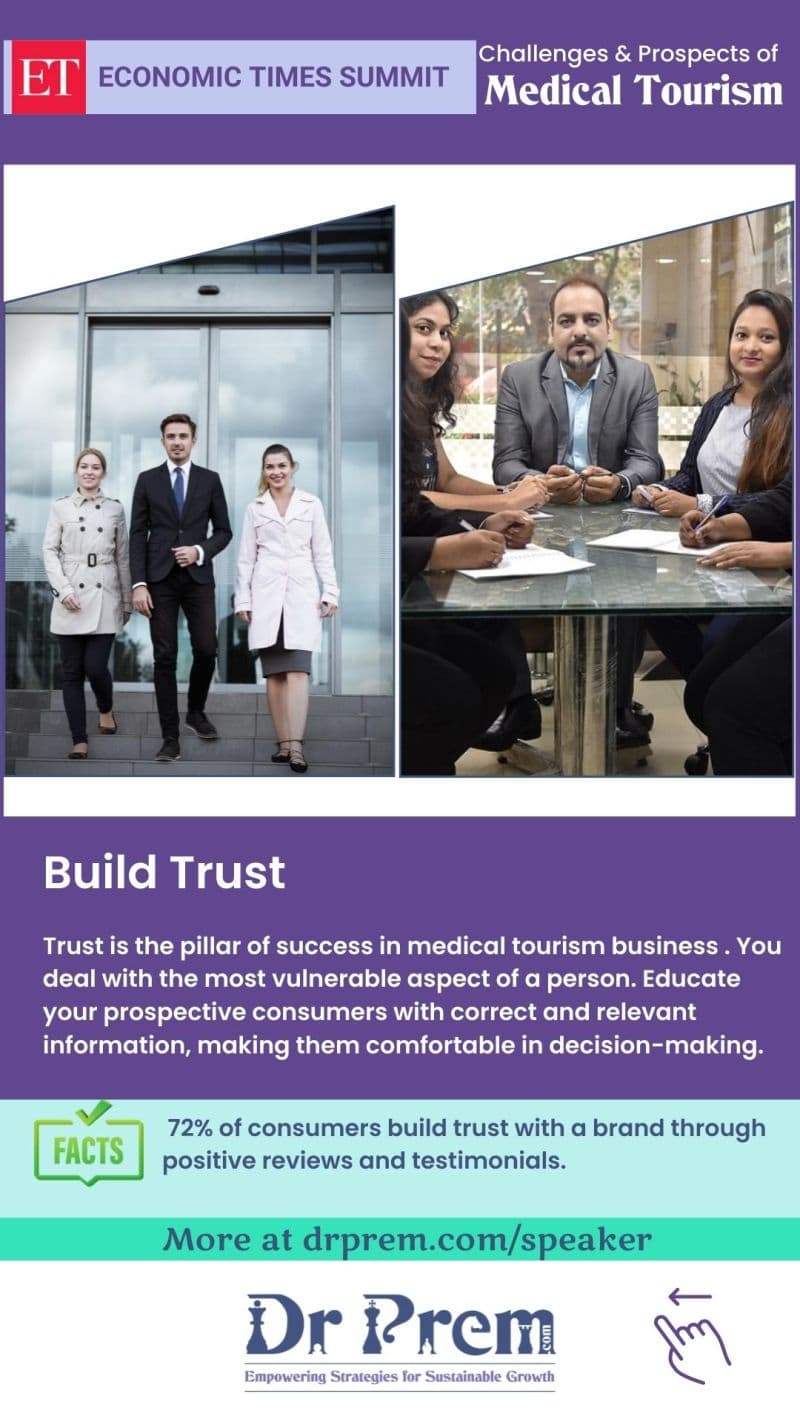 8. Make your solutions personalized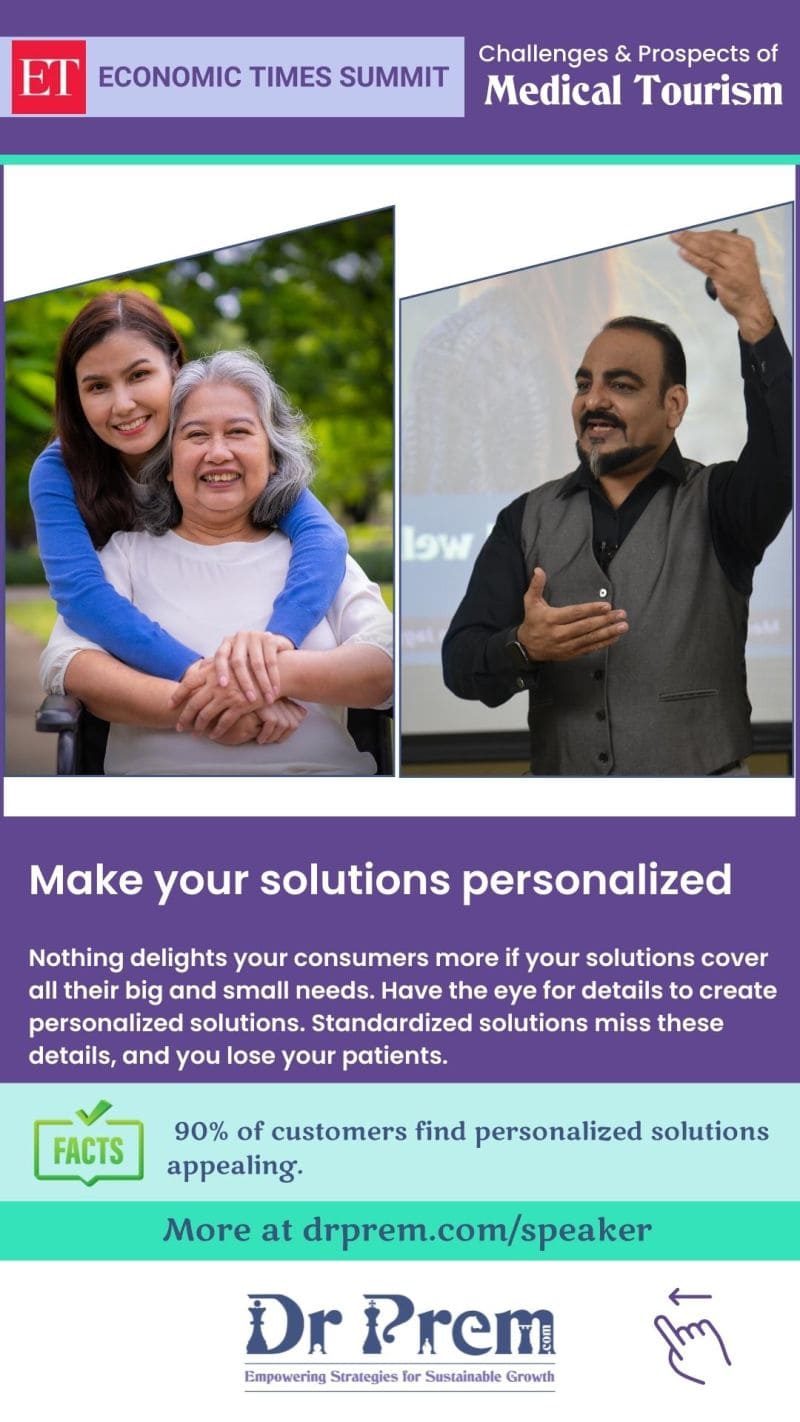 9. Are your efforts right?
10. Be unique and innovative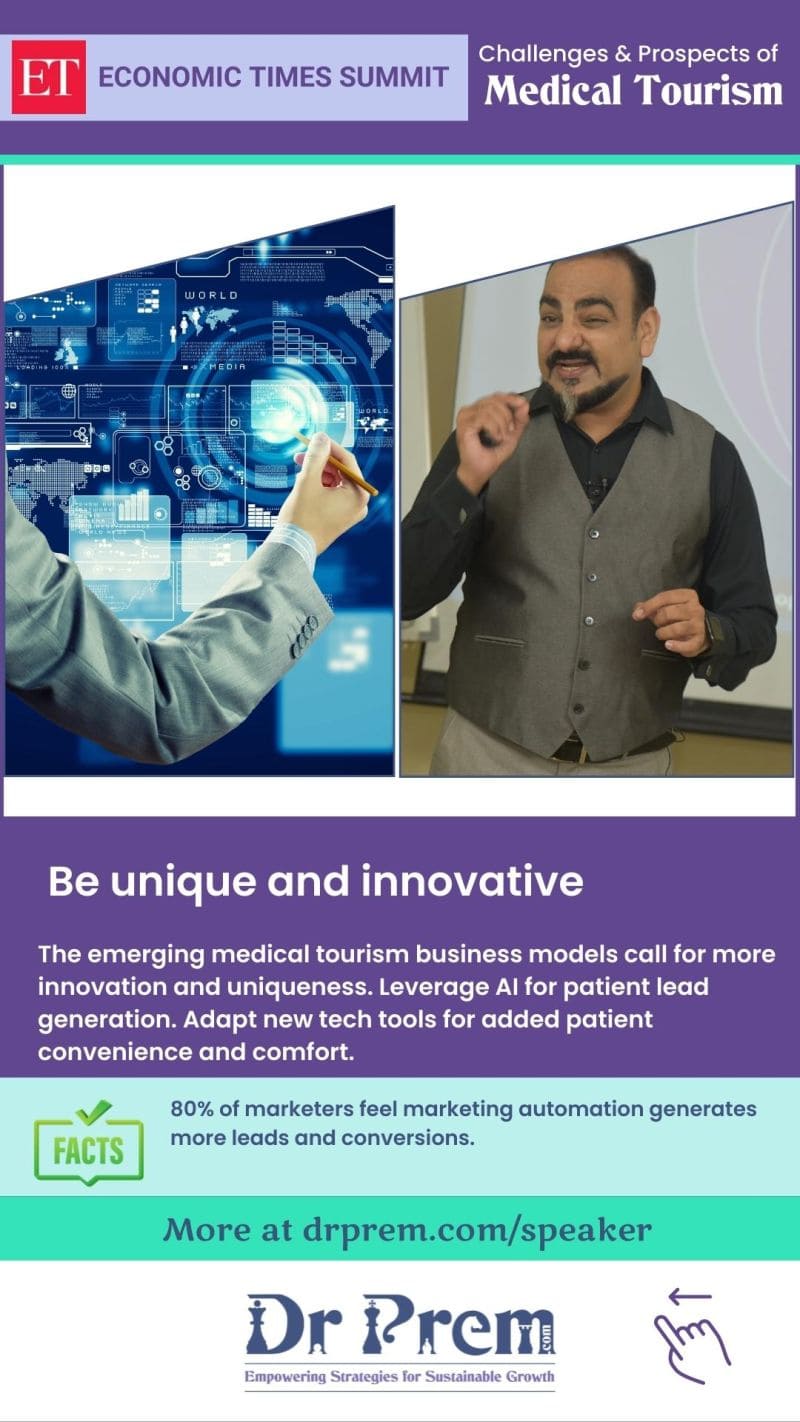 11. Integrate Wellness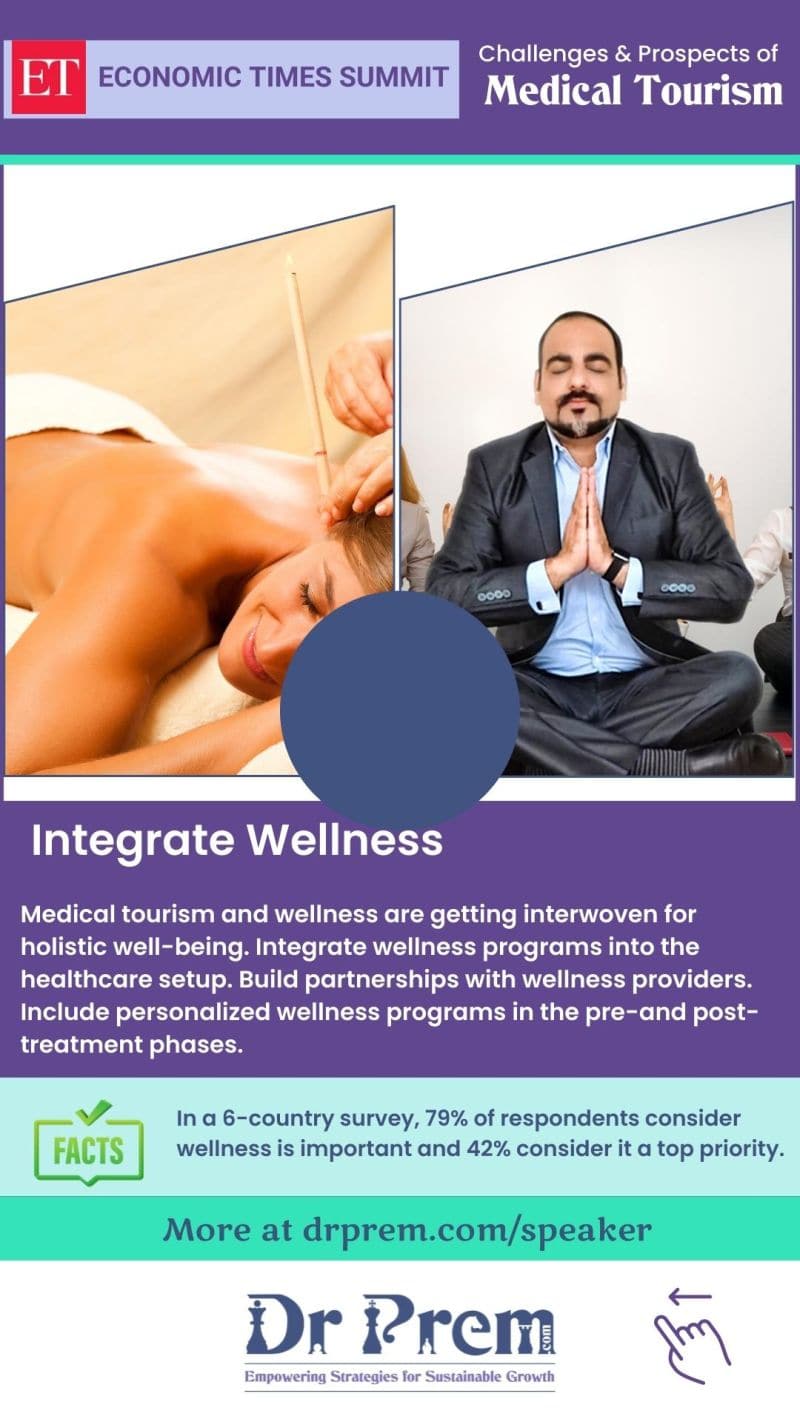 12. Adopt Dr. Prem's 7Ps of Success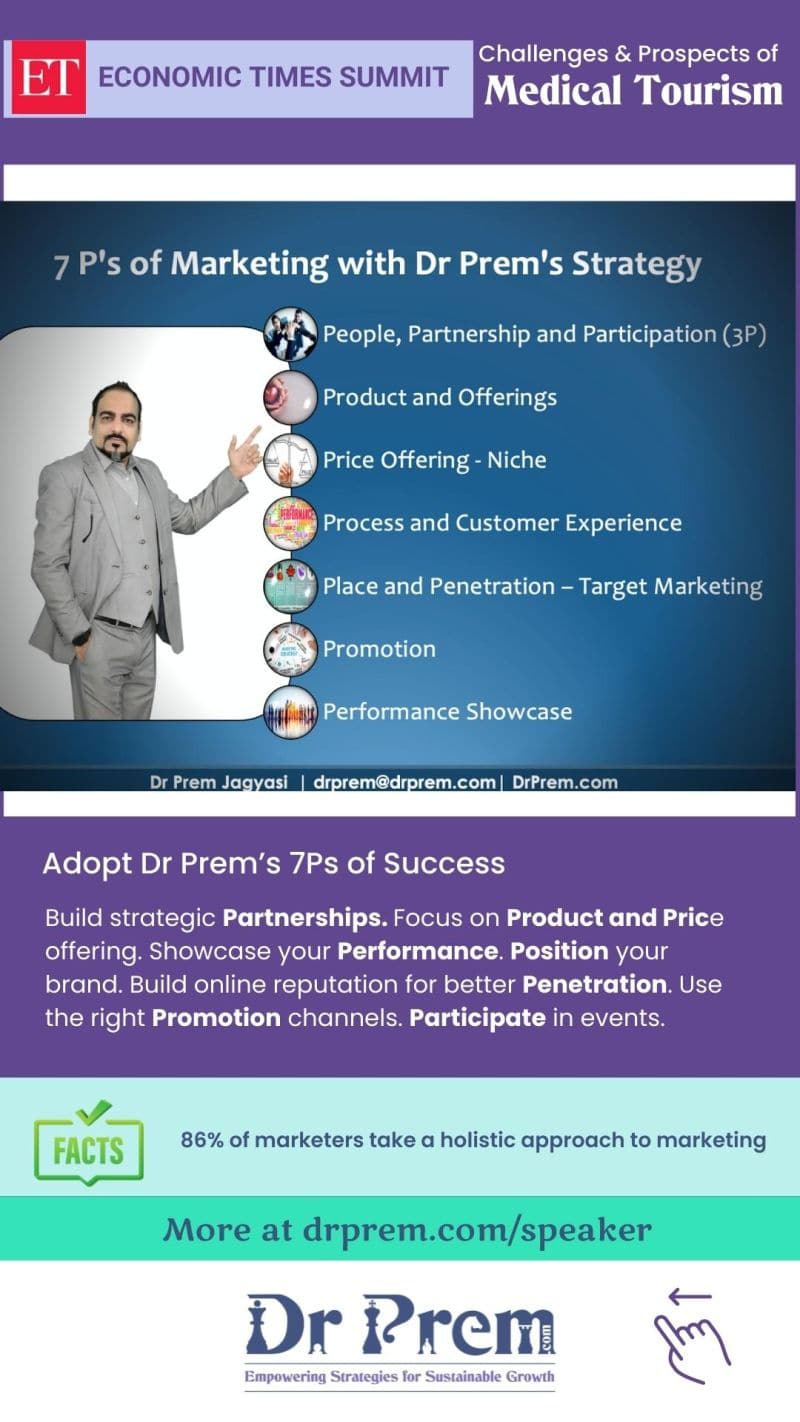 Here is the guide slide I promised you, summarizing my presentation in further detail.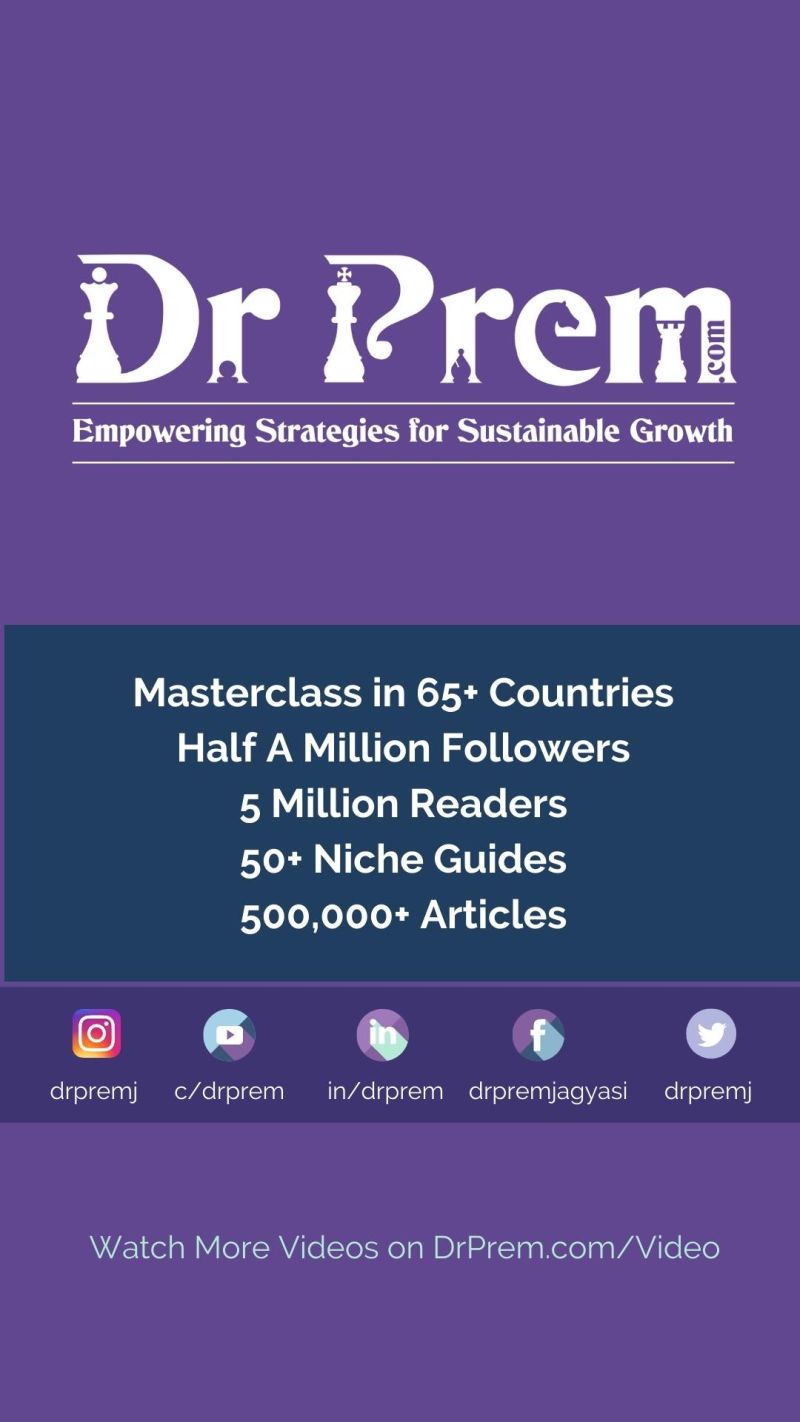 #healthcare #medicaltourism #economictimes #timesofindia #drprem #medical
Comments :-
Vishal Sharma
I appreciate you sharing your in-depth information. This will be helpful
Nandini Moulik
Great insights. Loved it.
Alex C
Thank you for providing such detailed information regarding medical tourism insights!
Amelia B
Thank you for providing detailed information about your observations about medical tourism.
Poppie Ray
Thank you for sharing the post
Bharat Jha
Good Slide Presentation and really helpful too. Thanks for sharing.
Shailesh Patil
Awesome Post. Indeed very informative guide.
Mihir Gawankar
This will help me
Drashti Mehta
Great Insights on Medical Tourism