A GuideSlide on How to Acquire International Customers and Patients in Medical Tourism and Wellness Industry.
Acquiring international patient/ customer is never easy unless you have meticulous customer acquisition strategies. Here are ten tips that might help you acquire an international customer / patient.
1. How well do you know them?
Below-par patient acquisition is strongly linked with improper customer profiling
2. Focus on Key Target Geographies
Not knowing your customers' geography means unfocused product/services.
3. Provide authentic and personalised information
Improper and incomplete information does not grow patient confidence.
4. Make your marketing plan viable and lean
Mindless marketing spending eats up a chunk of revenue.
5. Do not fall from grace
One Negative review needs twelve positive reviews to counterbalance it. Even zero review is not good for your business. Act smart on negative reviews.
6. Be a click away from your patients
How will your patients or customers see you? Be creative in putting Ad texts with a humane tone.
7. Organic growth is the long-term growth
91% of content gets zero traffic from Google. Strike the right balance between content quality and SEO technicalities.
8. Build the power of partnership
Your patient acquisition may get stuck without partnerships and networking.
9. Spark the patient experience in the first step
Lack of care and concern turns off your customers. Your brand should carry the 'caring' message whenever a patient/customer searches for you.
10. Compassionate communication is the game-changer
Patients and customers are more worried about their basic needs and challenges.
Connect with us for more patient acquisition ideas.
#medicaltourism #wellness #internationalbusiness #wellnesstourism #marketing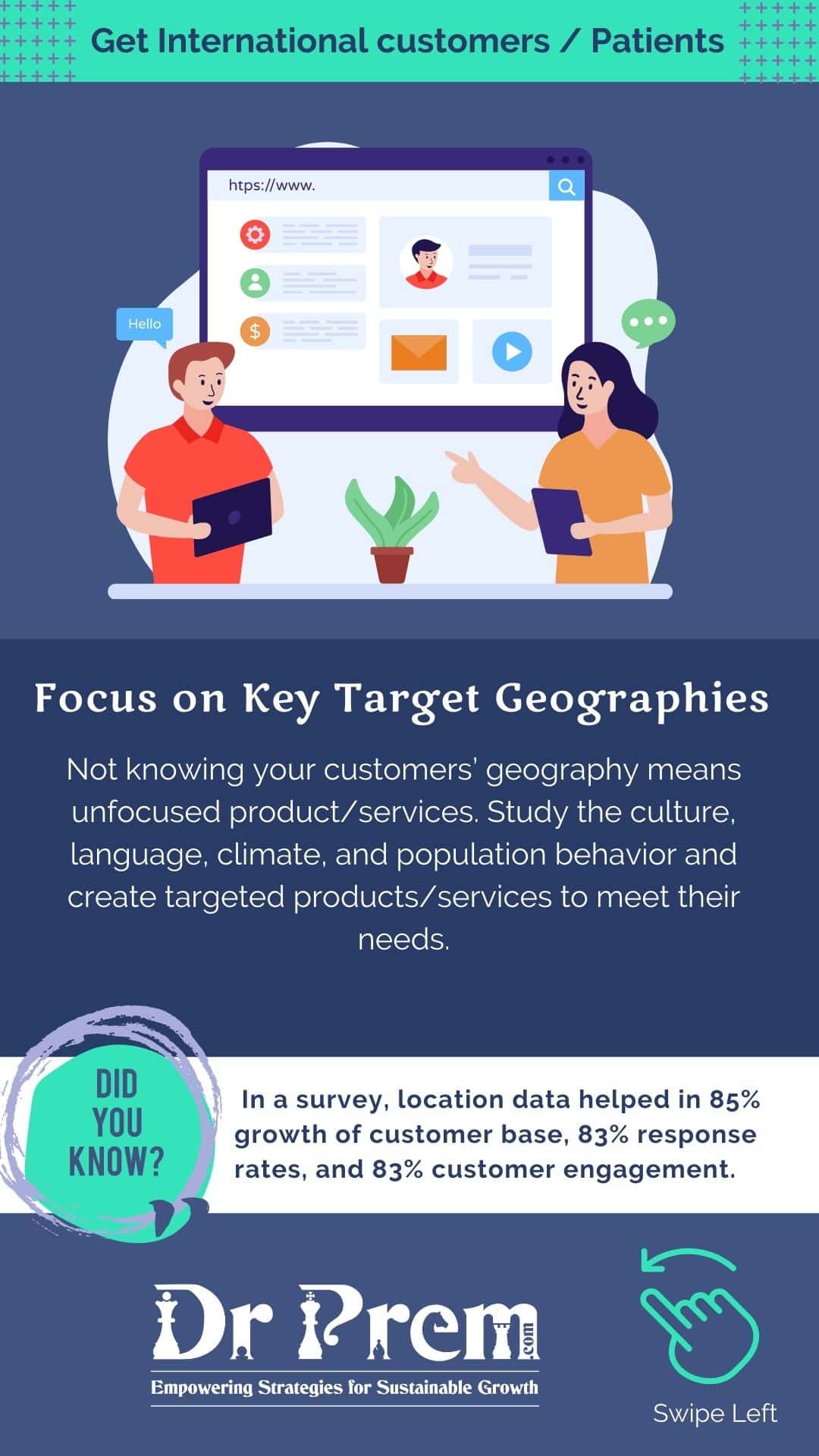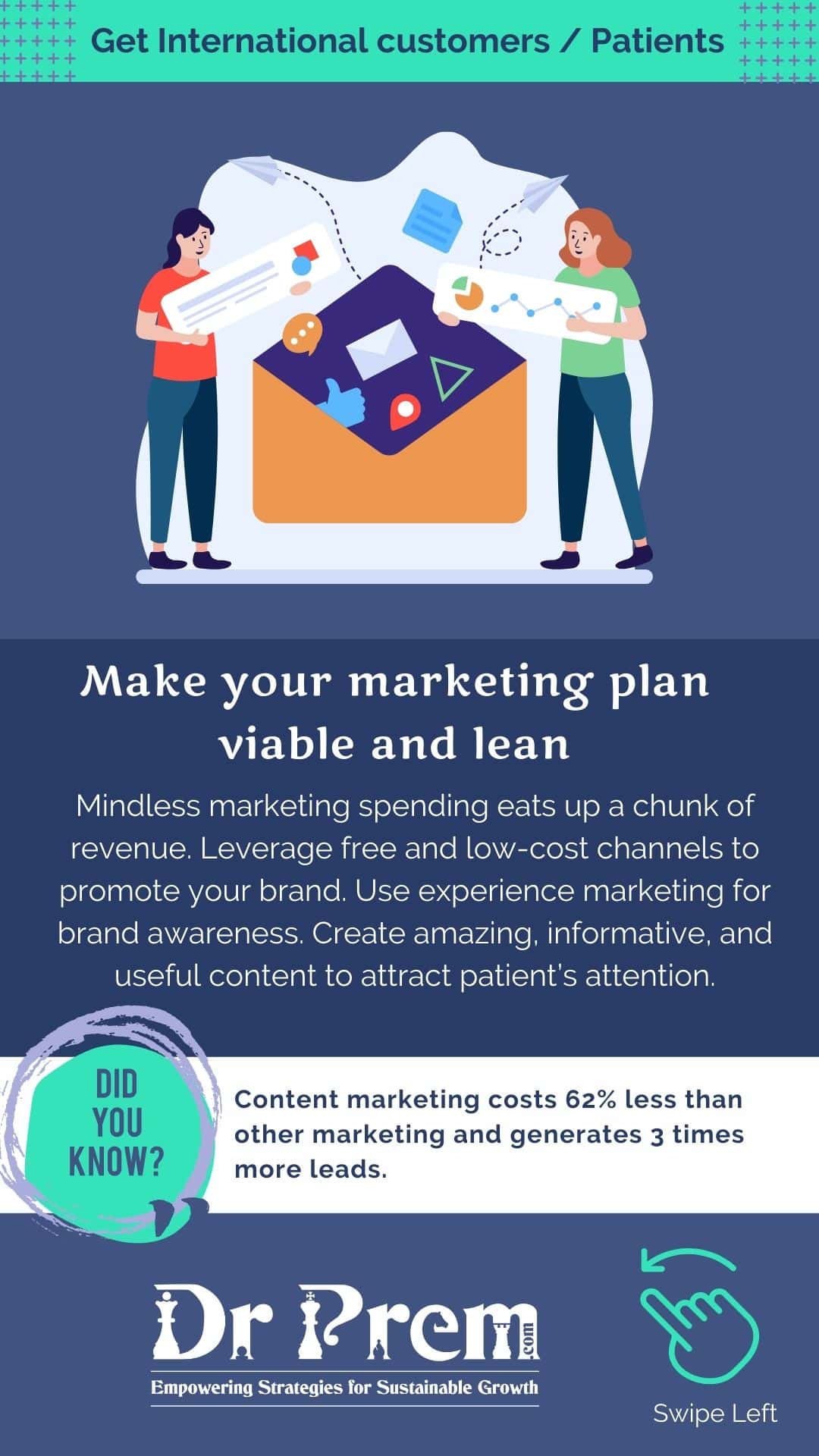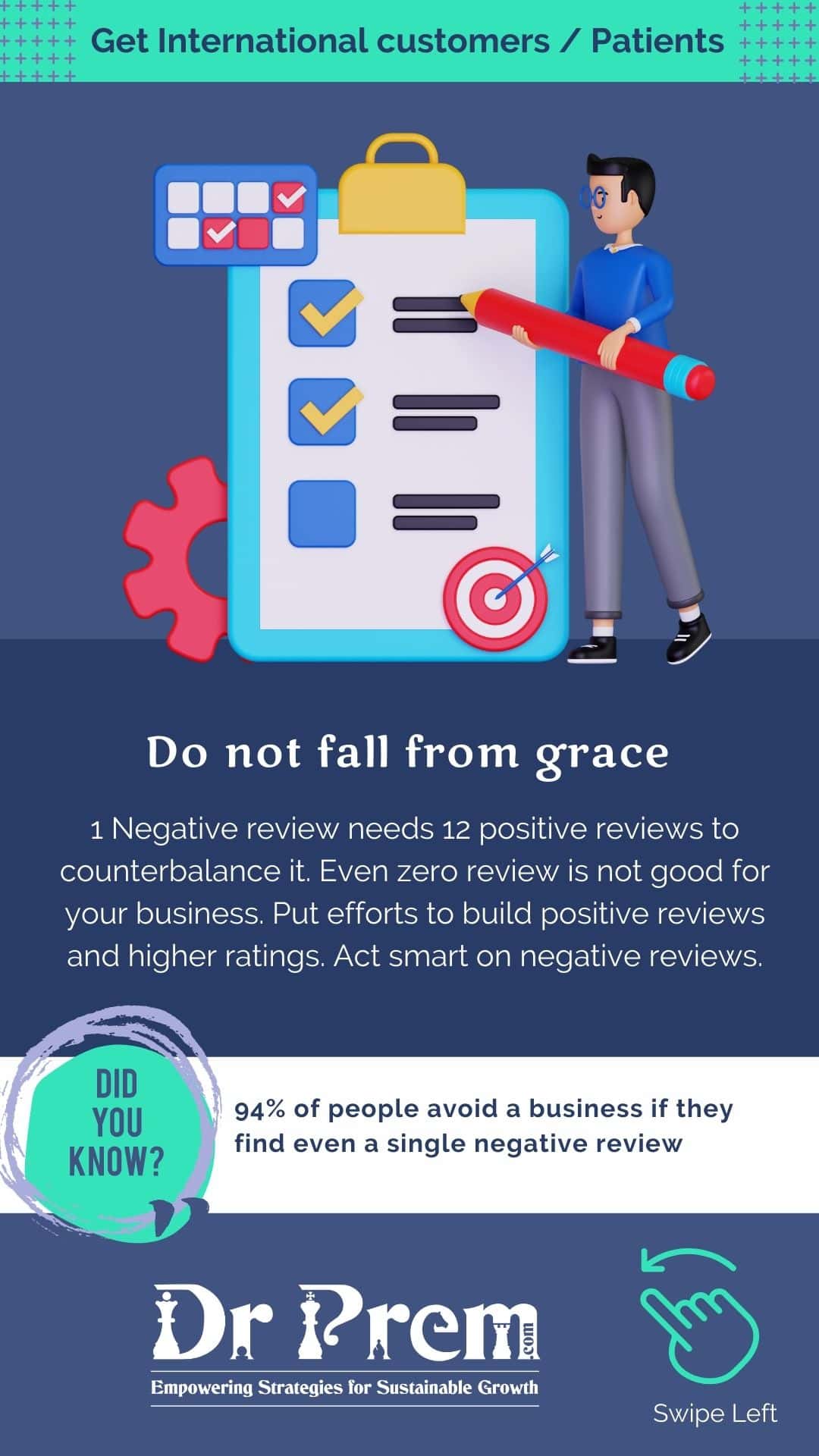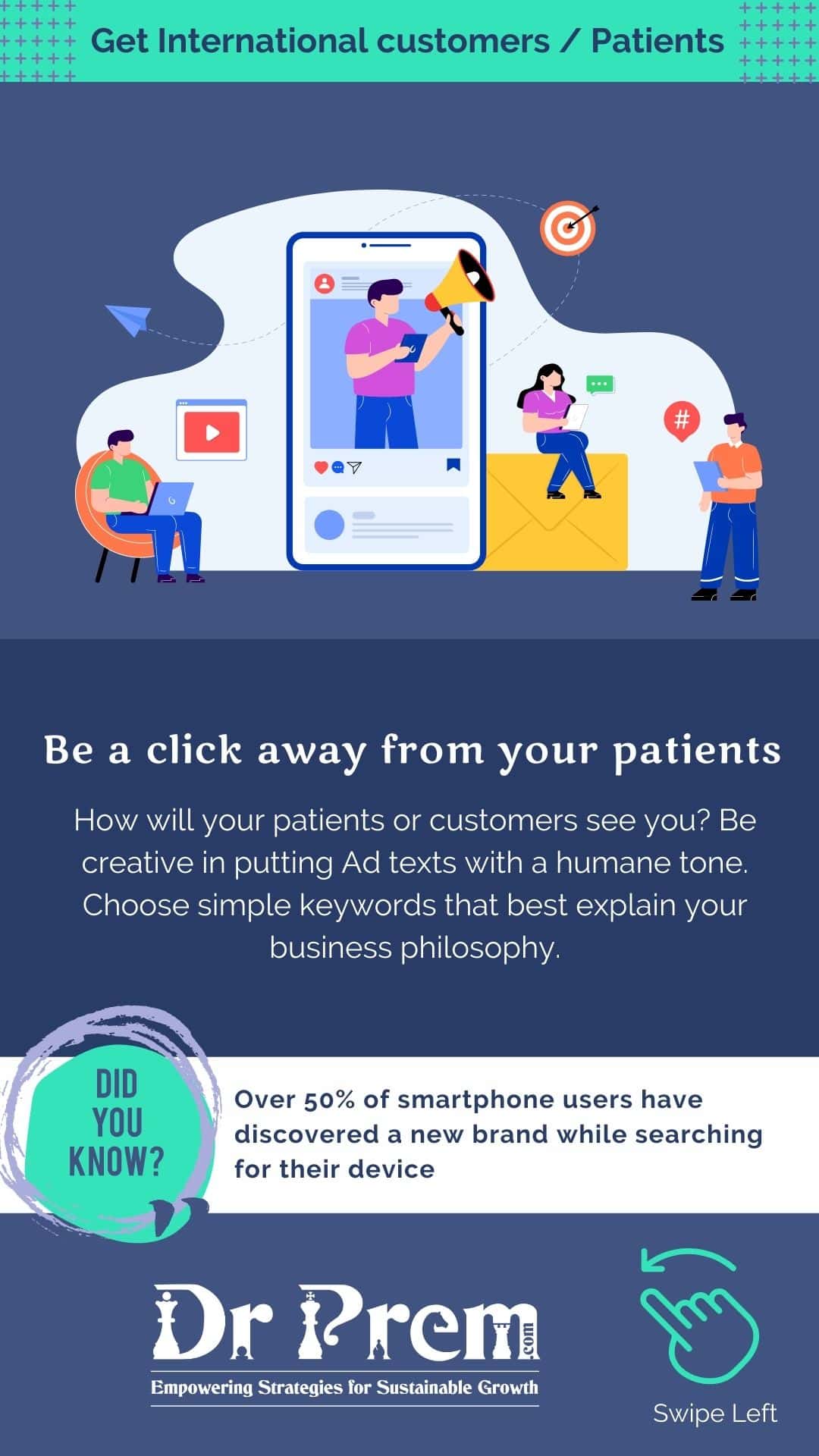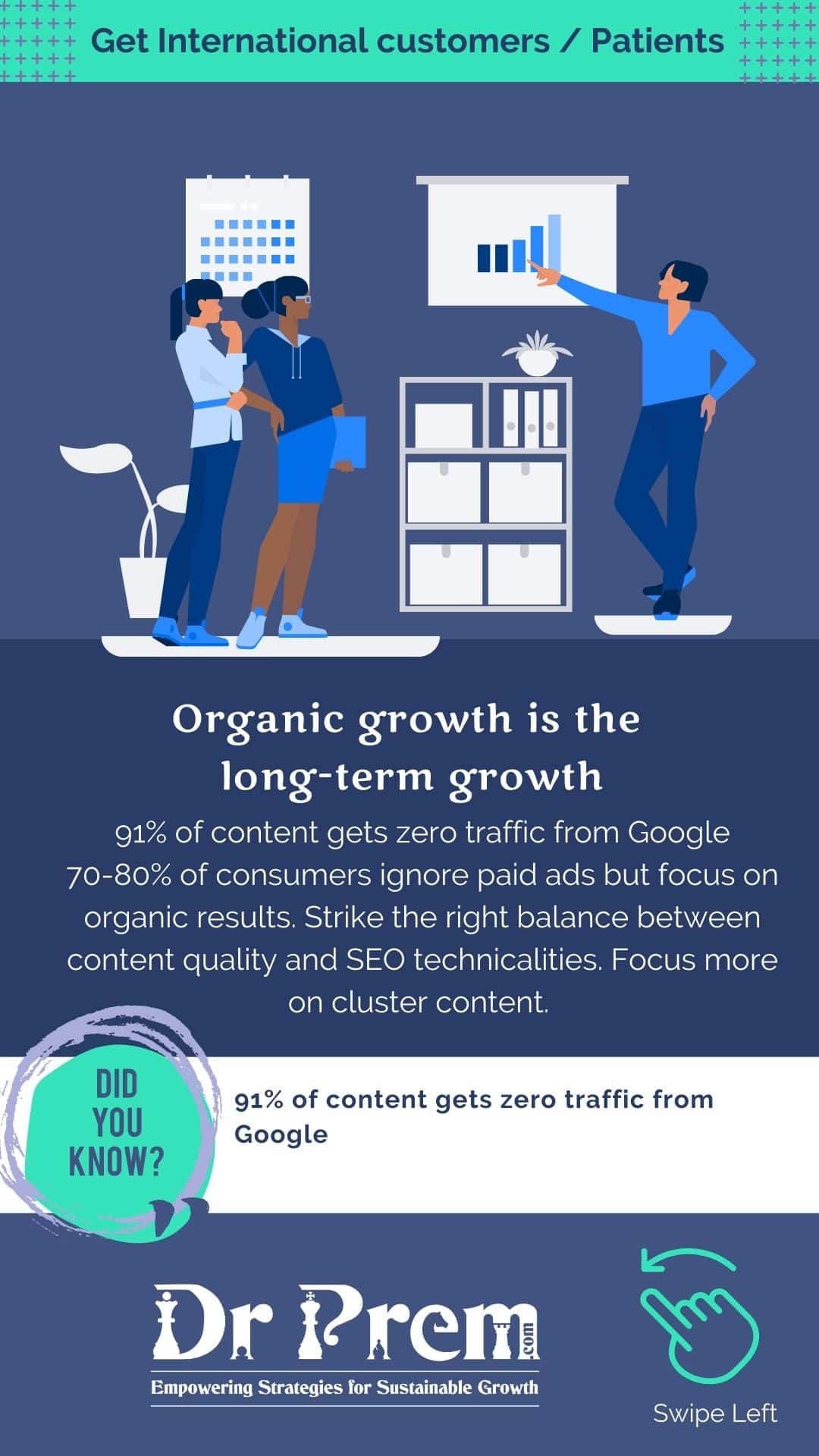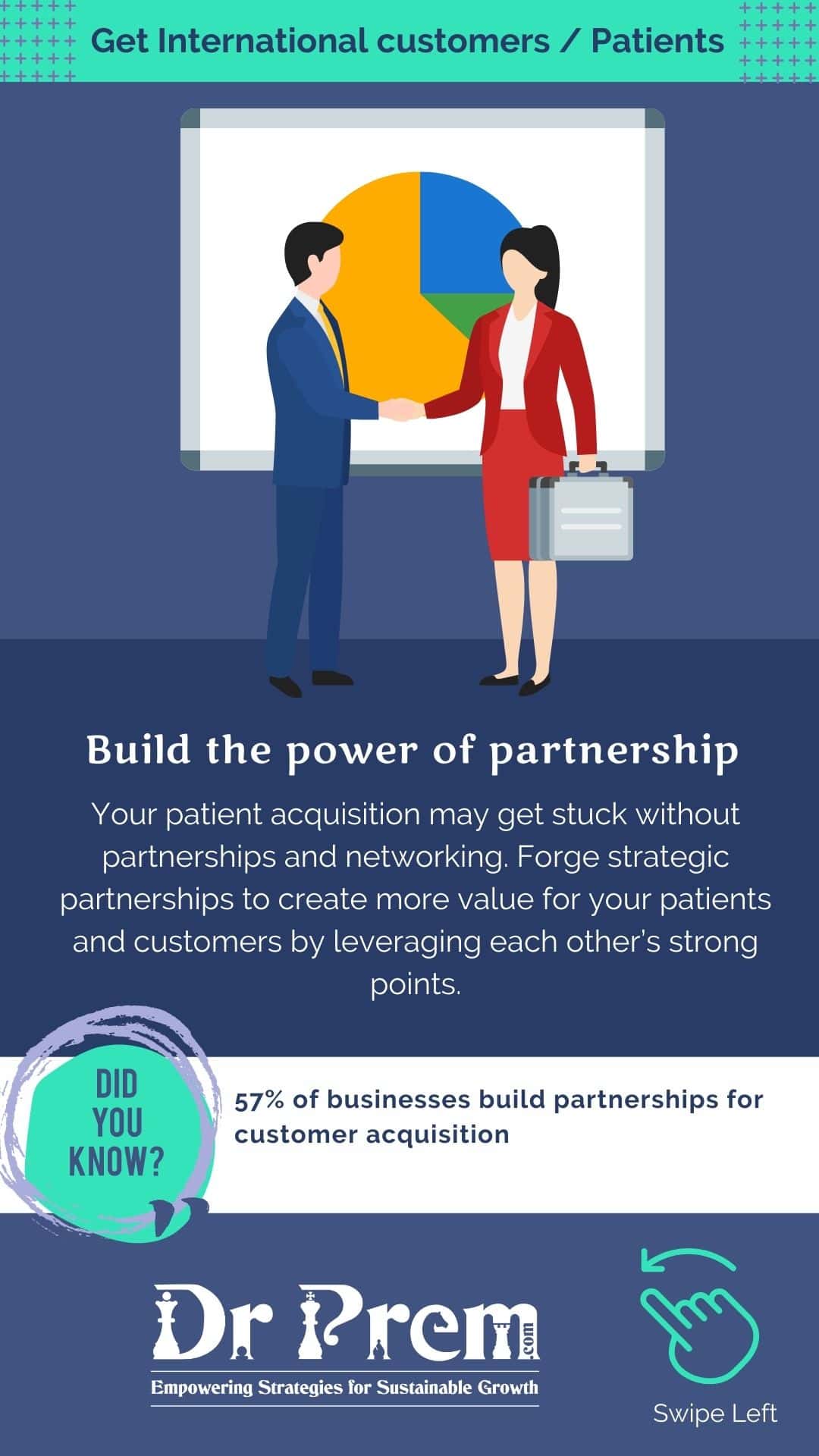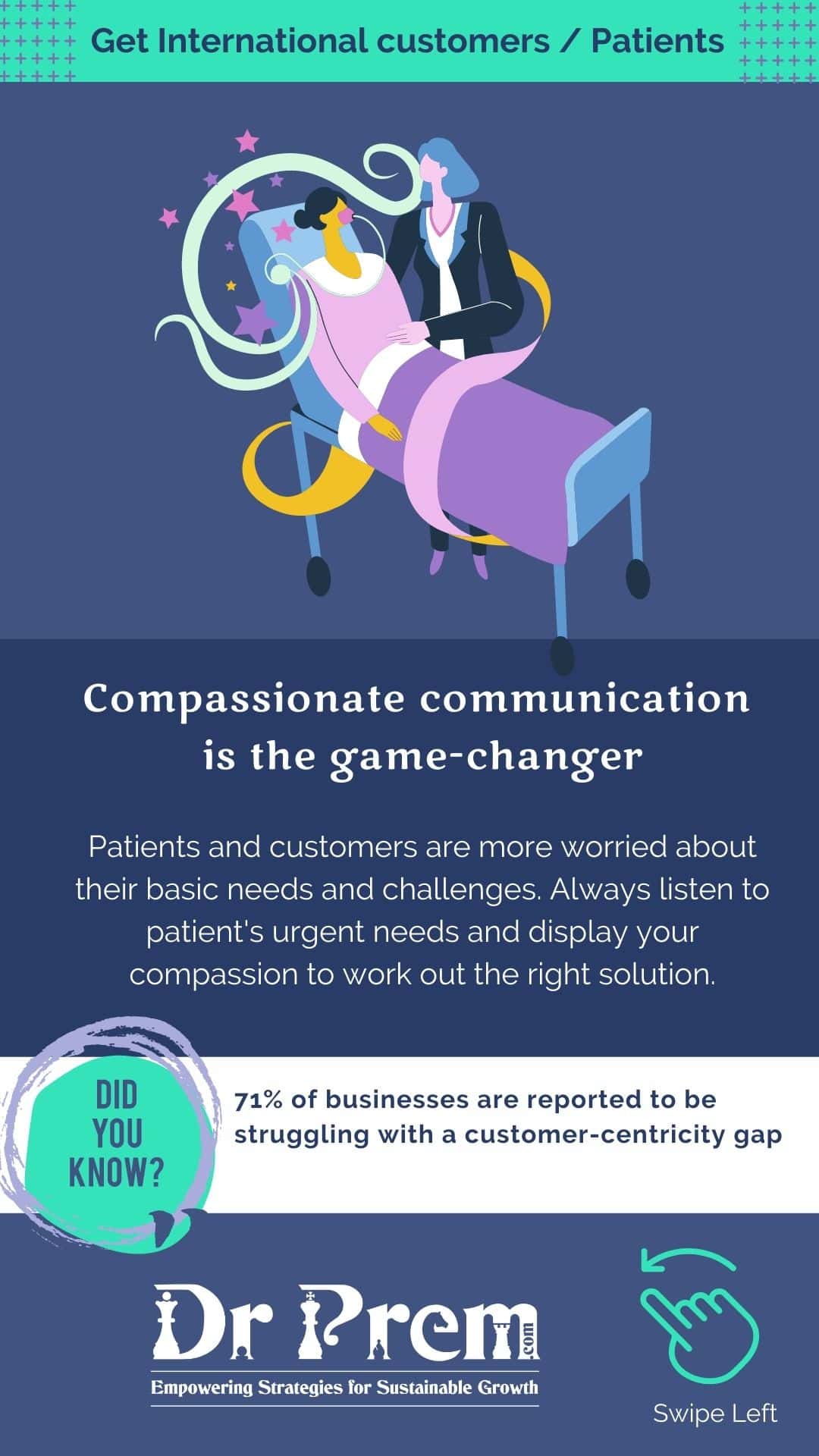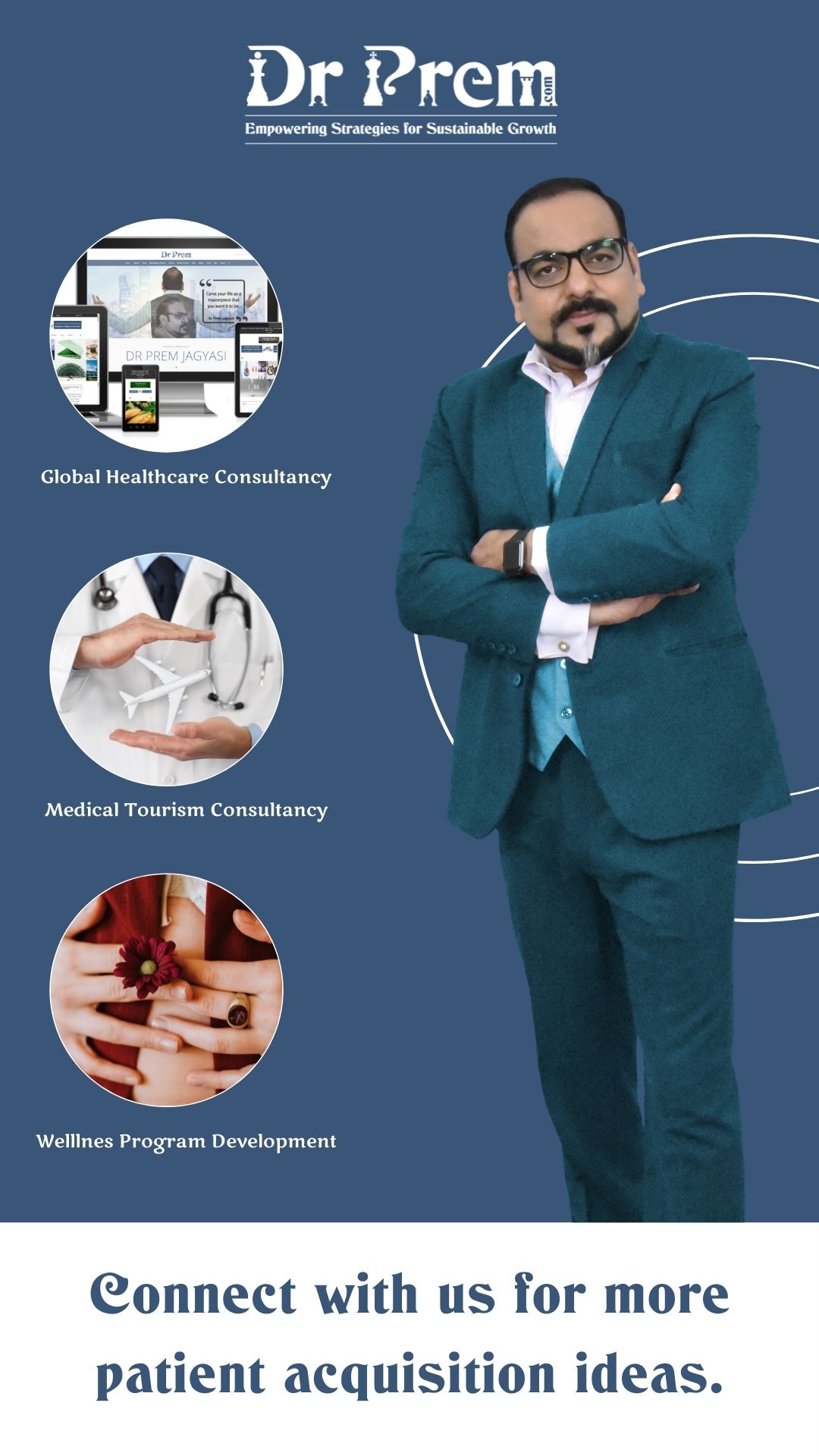 Comments: