Thank you all for blessing our family's gorgeous daughter Muskan Jagyasi as she embarks for a new journey with adorable Piyush Ahuja.
हमारे परिवार की प्यारी बेटी मुस्कान को आशीर्वाद देने के लिए आप सभी का धन्यवाद, अब हमारी बेटी पीयूष आहूजा के साथ एक नई यात्रा के लिए तैयार है।
In her last words, our MoM (late Krishna Devi Jagyasi) asked us to take care of Muskan and she instructed us to make this wedding happen. We are glad to follow her instruction. We salute you for your courage and love dear MoM. We miss you MOM.
हमारी माता जी ने अपने अंतिम शब्दों मैं हमसे जो वचन लिया था उसमें हमने निमित मात्रा बनकर अपना वचन पूरा किया। माँ आपको चरण स्पर्श की आपने हमें राह दिखायी।
@Muskan you have made us proud for being a such an amazing daughter and humble human being. Your caring nature, spontaneous humour, unmatched style and class will be missed dearly. But, we are glad that you have found a new home to alight it with your presence. My congratulations to Ahuja Family.
@ मुस्कान आप एक अतुल्य बेटी और विनम्र इंसान हो। और हमें इस बात का गर्व महसूस कराया है। आपका सरल स्वभाव, सहज हास्य, बेजोड़ स्टाइल हमें हर पल आपकी याद दिलाएँगी। लेकिन, हमें खुशी है कि आपने एक नया घर ढूंढ लिया है, जिसे आप अपनी उपस्थिति से और भी शानदार बनाएँगे। आहूजा परिवार को मेरी बधाई ।
Folks, we couldn't make this a mega event because of ongoing crisis, please forgive us if we couldn't invite you. We want you to know that you are in our hearts and you were missed a lot.
दोस्तों, चल रहे संकट के कारण हम इसे एक बड़ा कार्यक्रम नहीं बना सके, कृपया हमें क्षमा करें यदि हम आपको आमंत्रित नहीं कर पाए। हम चाहते हैं कि आपको पता चले कि आप हमारे दिल में है और आपको बहुत याद कर रहे हैं।
Please join me to bless @Muskan as she start her new life. कृपया मेरे साथ जूड़े और @ मुसकान को आशीर्वाद दें क्योंकि वह अपना नया जीवन शुरू कर रही है।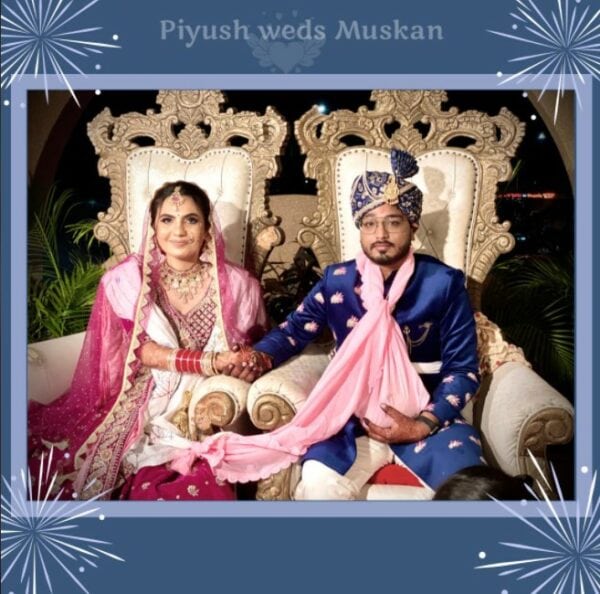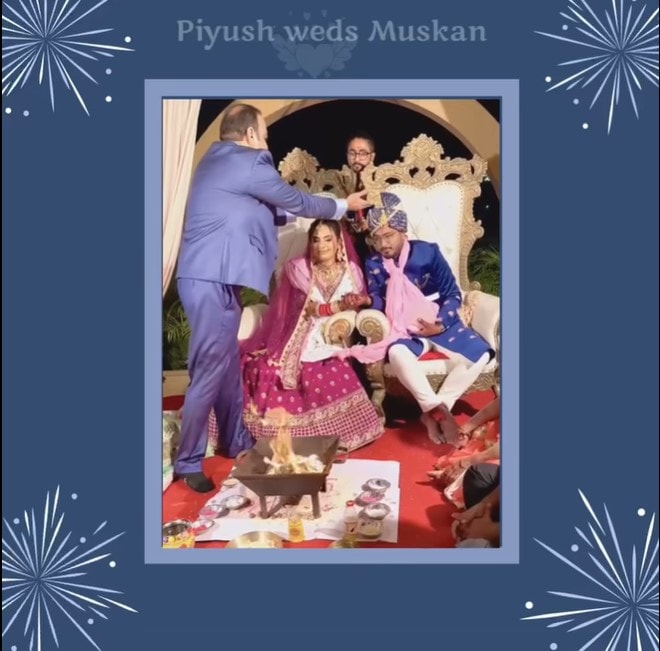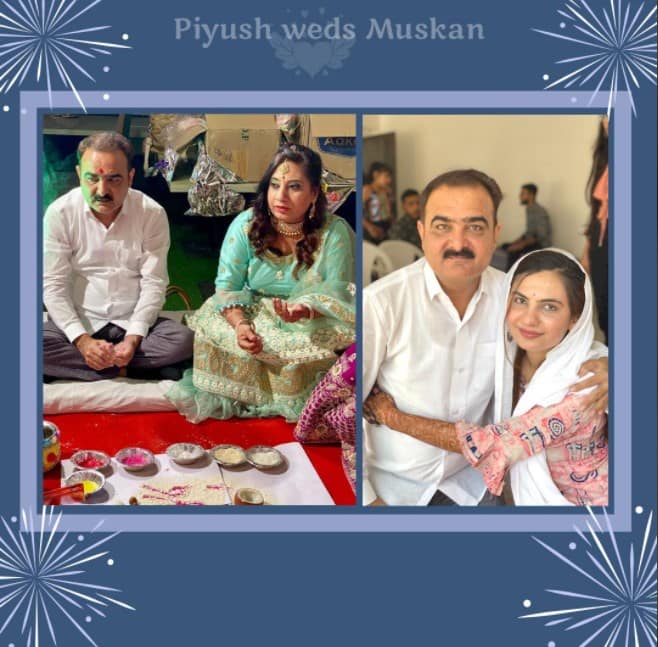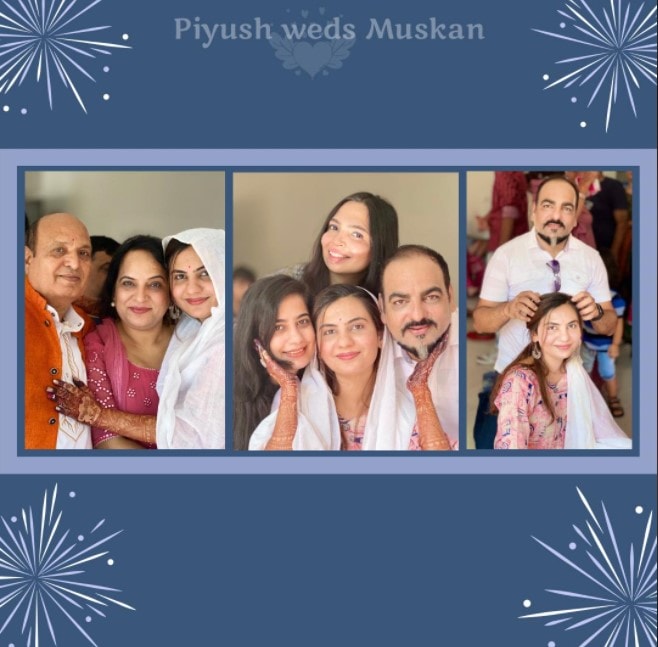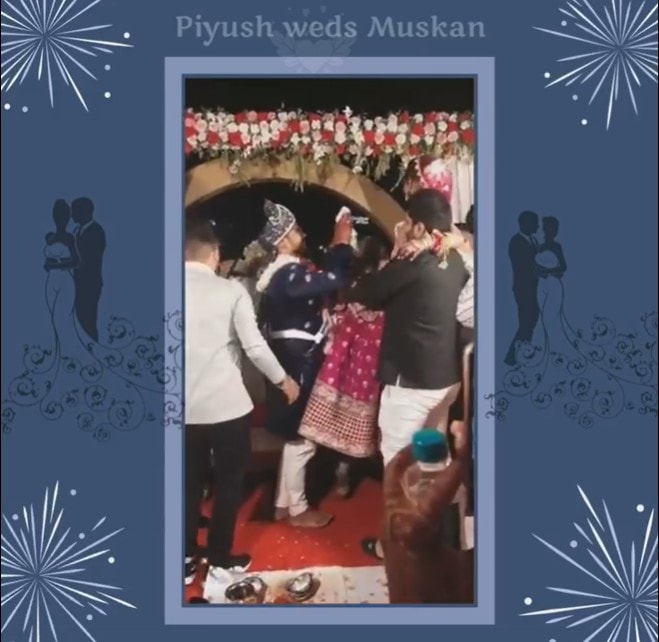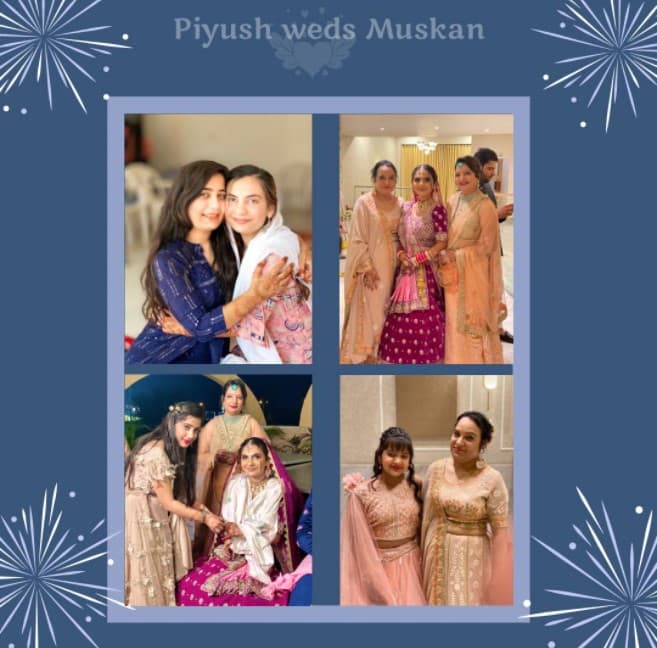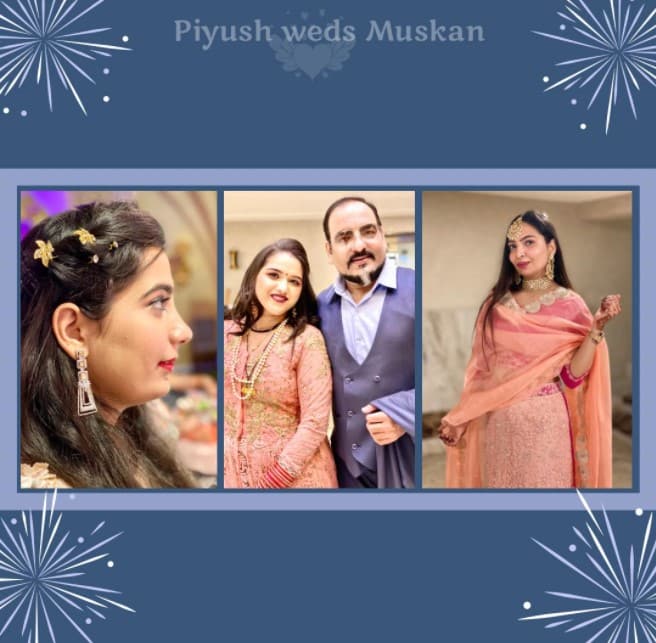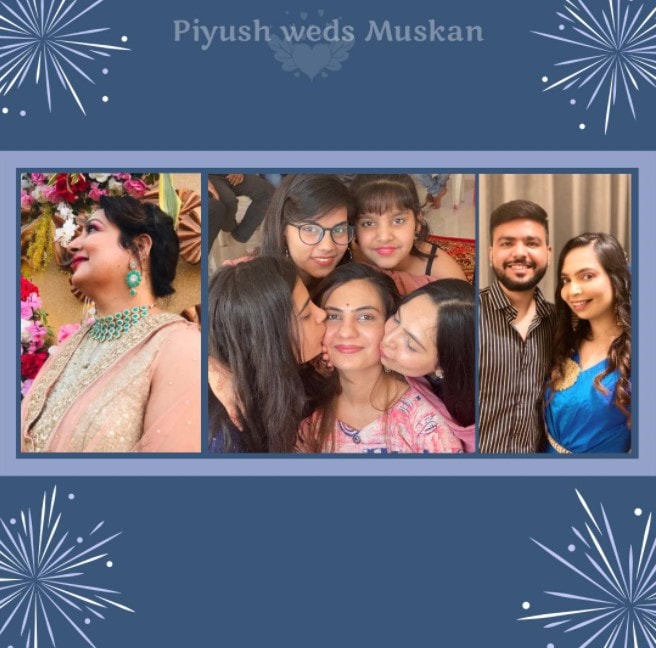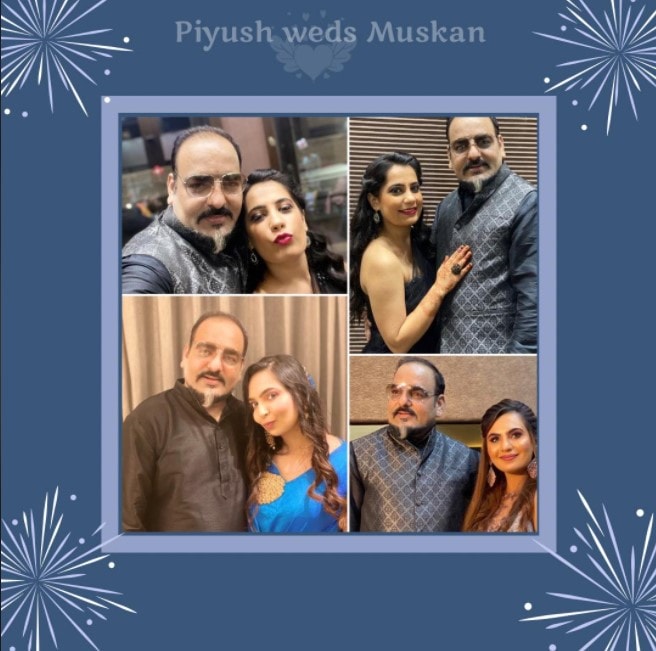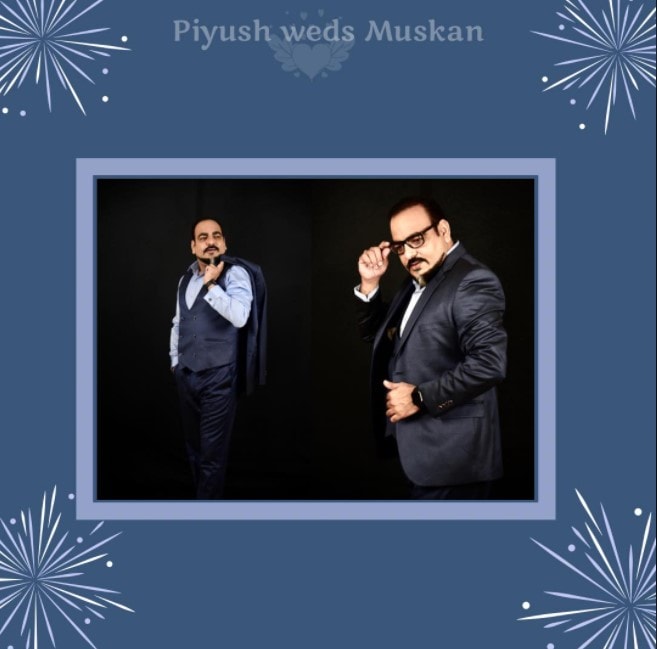 Love to all.
सब के लिए प्यार।
Comments:
Karanza D – 
Congratulations have a wonderful journey together
Muskan Jagyasi – 
Today my heart is filled with joy as my family supported me throughout, beared all my mood swings and showed me the right side all the time . Its been so overwhelming being a part of such fun loving family and a caring cum cozy father like you Prem Jagyasi. I thoroughly enjoy the new beginning of my life . Cheers to all for making it happen . Much love for the ones wishing me a good life ahead.
Heero Vaswani – 
Wonderful words and feelings expressed.. Had a great time..
Celine Nvt – 
Congratulation to all the family and our amazing Muskan, she looks so beautiful !!!
All my best wishes for a long and happy new life to them 
Reena Jagyasi – 
Heartiest Congratulations 
musu and golu
 stay blessed have a wonderful journey together
Oksana Svetenko – 
Congratulations!!! Many happy, blessed years ahead to the weds. Beautiful ceremony, beautiful people!
Violetta Yanyshevskaya – 
Congratulations to all family!!! It is so amazing wedding and tradition! Many happy years of married couple! 
Natalya Evgenievna – 
Life is a great journey! May their path will be always full of love, respect and understanding. Best wishes 
Ekaterina Tamar Mis – 
Congratulations
Good luck! 
B
est wishes 
Padmakshi Lokesh – 
Hearty congratulations to bride and groom … Wishing you a very happy married life … Congrats to the full family too
Lutz Lungwitz – 
Dear Prem, thanks for the nice pictures of the wedding ceremony, it shows us how cultural differences we have in the world , but very impressive. Gratulation from Berlin, god bless you and stay healthy, regards
Vinay Aggarwal – 
Congratulations the newly married couple and the entire family on both sides
Shakil Khan – 
Congratulations to you Dr. Prem. God bless your Family. Ameen.
Gozde Atak – 
Congratulations, seems very nice, wish all the best
Nur Balaban Pedna – 
Congrats. All my blessings for the new couple. Happiness ,health and prosperity for the new couple
Φοίβη Στριμενοπούλου – 
Lovely pics… Congratulations!
Sajjad Bhatia – 
Blessings to the couple
Jaya Rajpal – 
Congratulations MUSKAN AND PIYUSH 
May God bless you
Marta Troshchak – 
Congratulations
 many years of love and happiness for your beautiful daughter and her new family 
 wedding and your traditions are fabulous 
Rafat Asif Khan – 
Congratulations
Mridul Bhardwaj – 
Congratulations sir
Nitin Bhagat – 
Congratulations to newly weds couple..god bless you both
Elena Ulusoy – 
Congratulations
Deepika Dhamecha Navlani – 
Congratulations to Jagyasi family!!
Kaleem Malak – 
Congratulations and wish marital bliss for the newly wedded couple