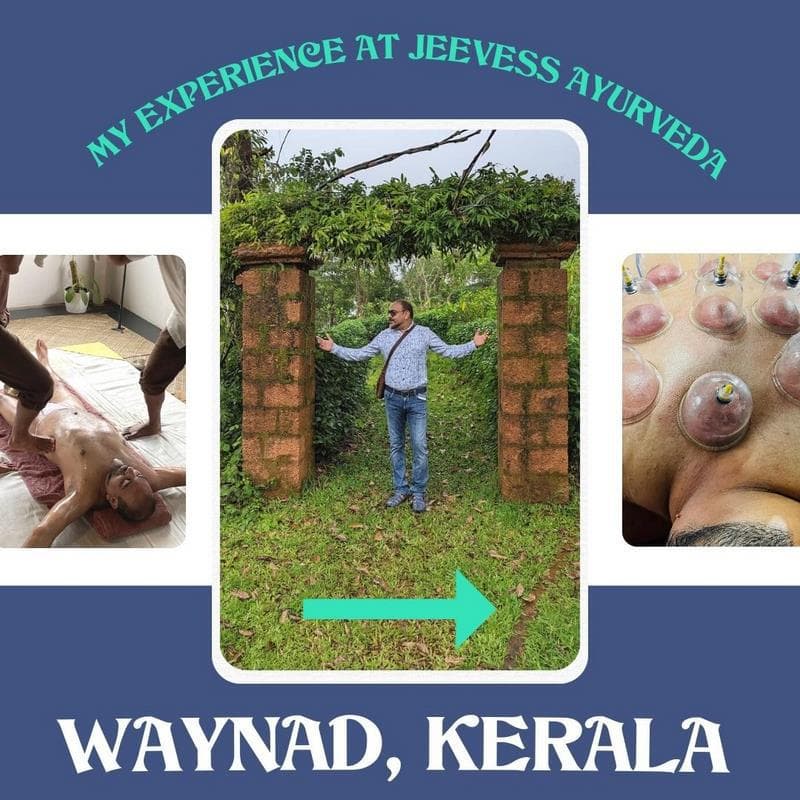 Here is my experience at Jeevess Ayurveda, Waynad, Kerala.
1. AYURVEDA AND KALARI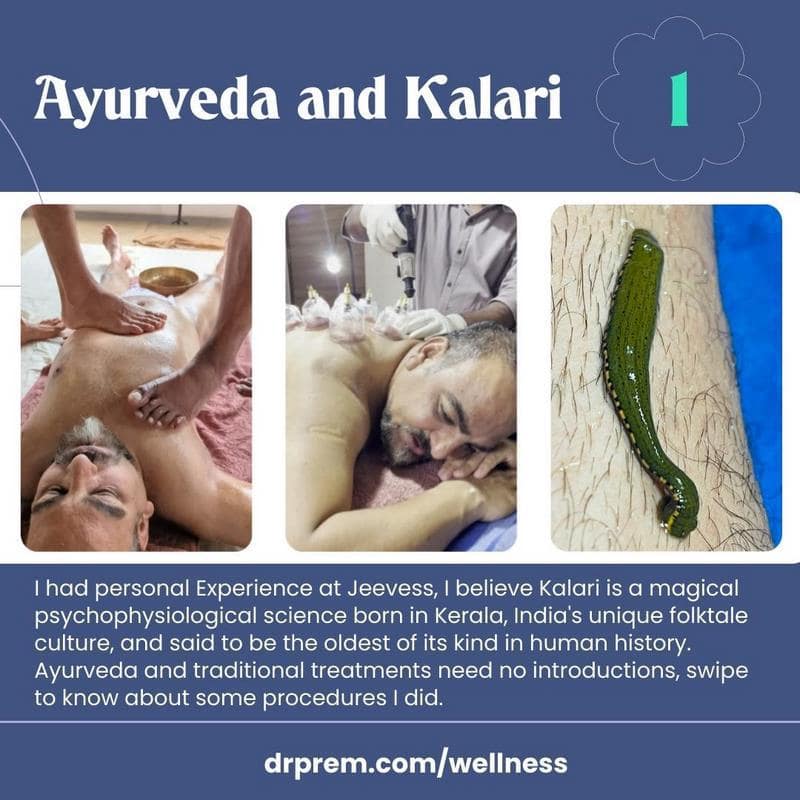 I had personal Experience at Jeevess, I believe Kalari is a magical psychophysiological science born in Kerala, India's unique folktale culture, and said to be the oldest of its kind in human history. Ayurveda and traditional treatments need no introductions, swipe to know about some procedures I did.
2. JEEVESS AND WAYNAD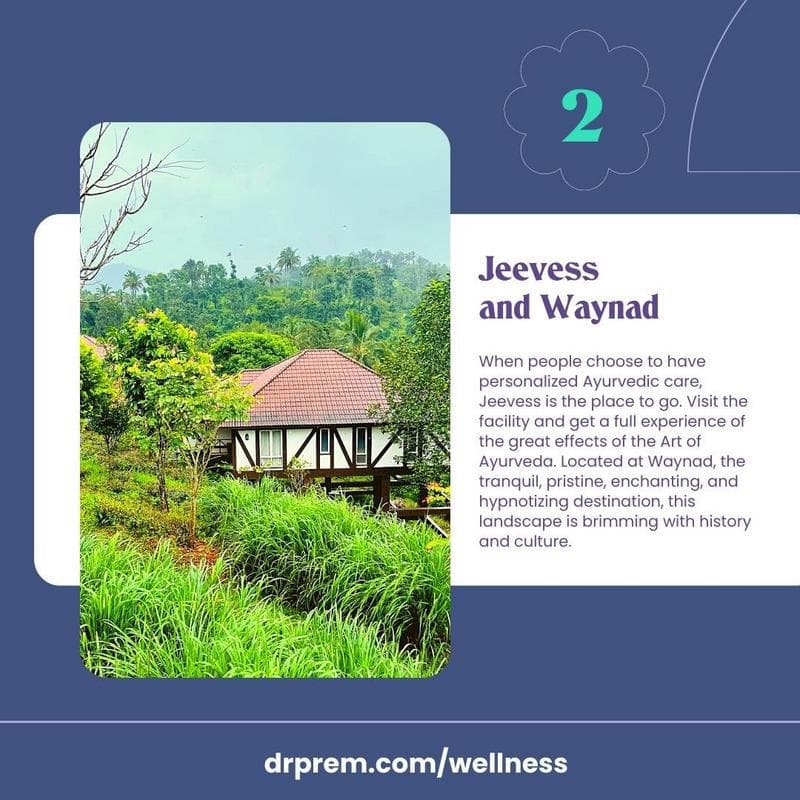 When people choose to have personalized Ayurvedic care, Jeevess is the place to go. Visit the facility and get a full experience of the great effects of the Art of Ayurveda. Located at Waynad, the tranquil, pristine, enchanting, and hypnotizing destination, this landscape is brimming with history and culture.
3. CUPPING THERAPY –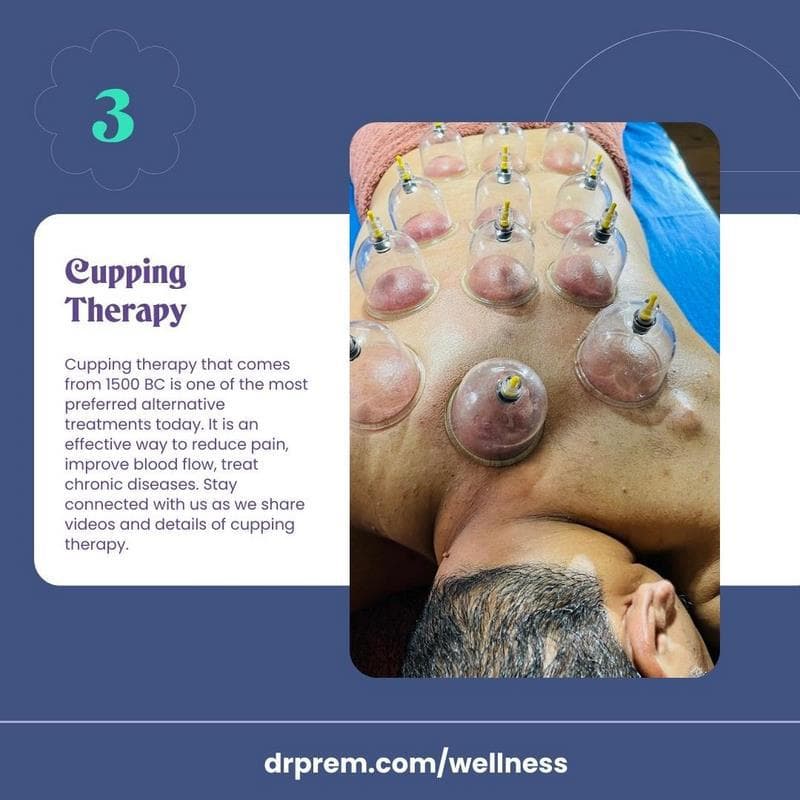 Cupping therapy that comes from 1500 BC is one of the most preferred alternative treatments today. It is an effective way to reduce pain, improve blood flow, treat chronic diseases. Stay connected with us as we share videos and details of cupping therapy.
4. LEECH THERAPY –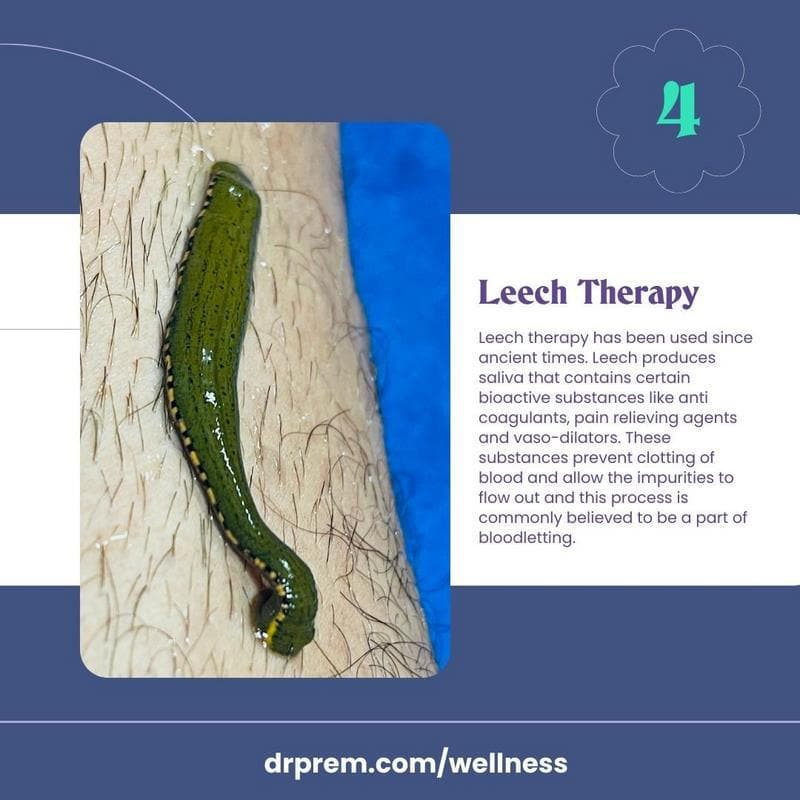 Leech therapy has been used since ancient times. Leech produces saliva that contains certain bioactive substances like anti coagulants, pain relieving agents and vaso-dilators. These substances prevent clotting of blood and allow the impurities to flow out and this process is commonly believed to be a part of bloodletting.
5. SHIRO ABHYANGA –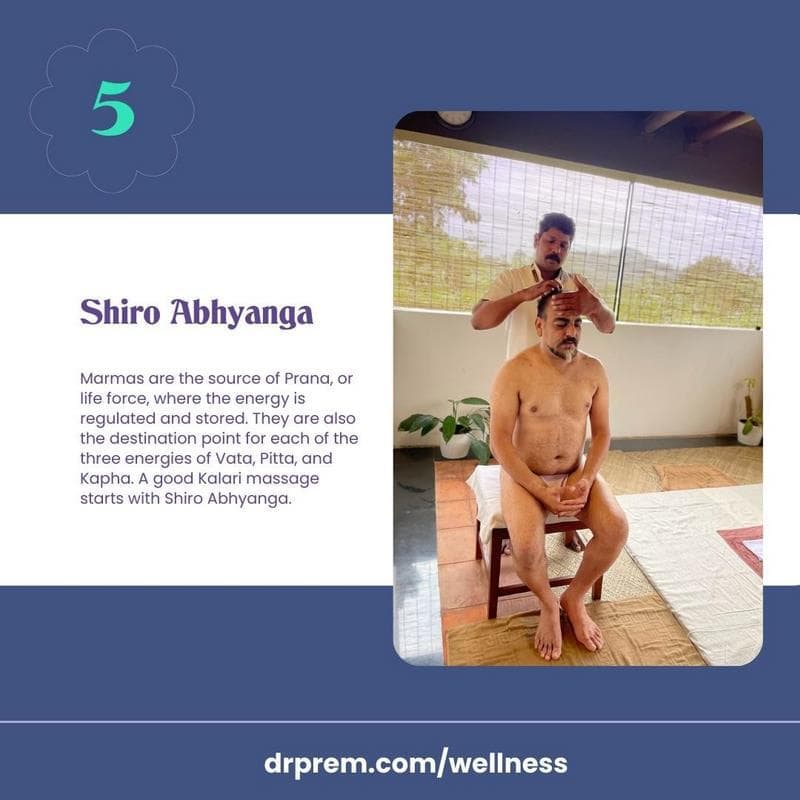 Marmas are the source of Prana, or life force, where the energy is regulated and stored. They are also the destination point for each of the three energies of Vata, Pitta, and Kapha. A good Kalari massage starts with Shiro Abhyanga.
6. KALARI CHIKITSA-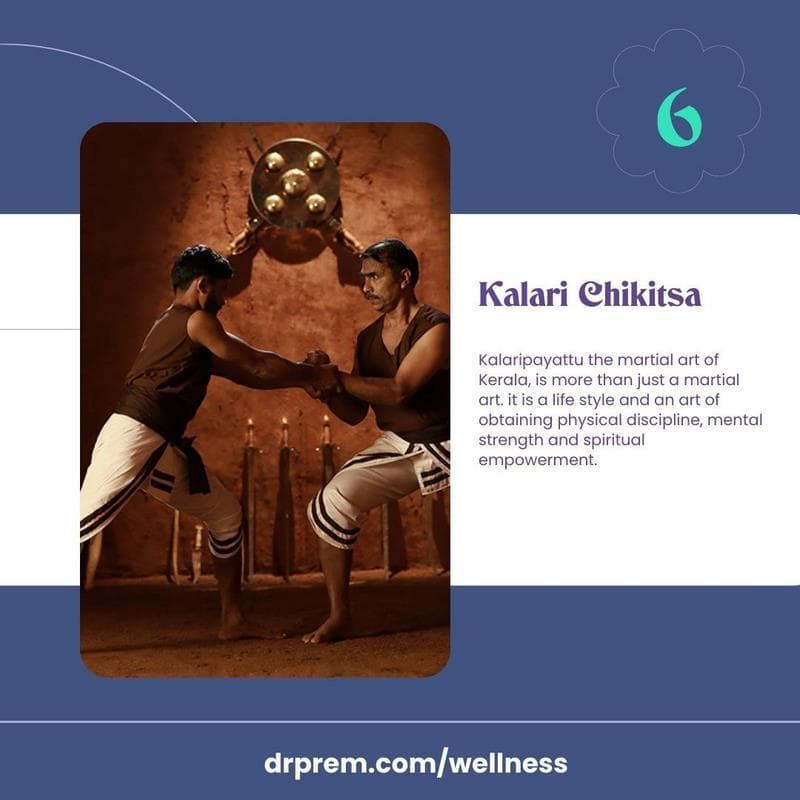 Kalaripayattu the martial art of Kerala, is more than just a martial art. it is a life style and an art of obtaining physical discipline, mental strength and spiritual empowerment.
7. MY STAY –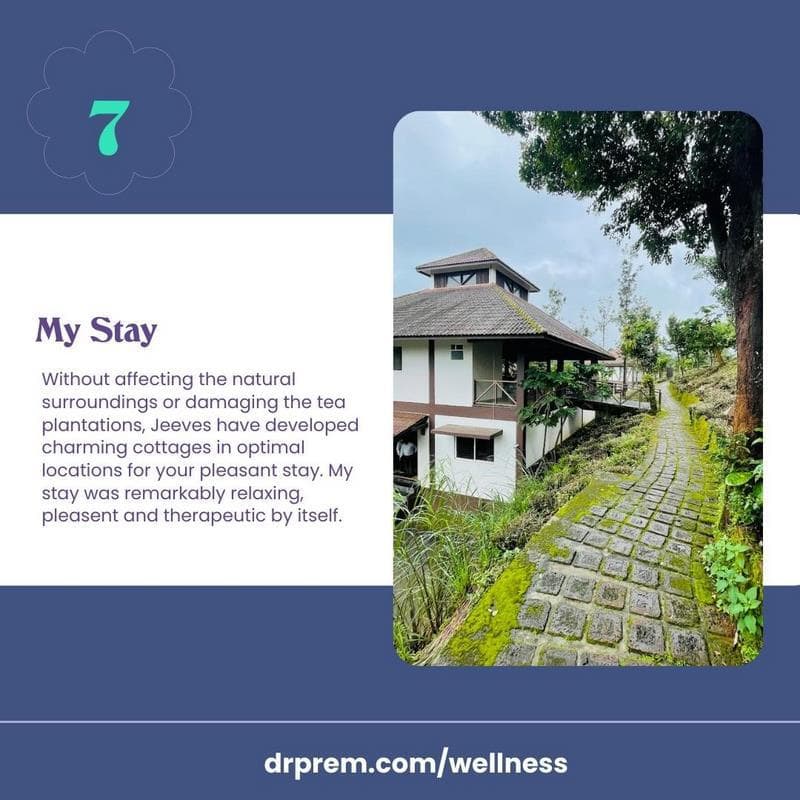 Without affecting the natural surroundings or damaging the tea plantations, Jeeves have developed charming cottages in optimal locations for your pleasant stay. My stay was remarkably relaxing, pleasent and therapeutic by itself.
#wellness #wellbeing #wellnessresort #wellnesscoach #medicaltourism #medicaltourismfacilitator #globalhelathcare #kalari #cuptherapy #leech
Comments
Kerala, best place to rejuvenate the mind and body
Would love to experience these therapies
This looks like wonderful wellness experience!
Always great content from you
Great experience of Ayurvedic treatments in 
Seems like you had memorable experience!
Thank you for providing insights, glad to know about these
Seems interesting!
Would love to experience these therapies
Wow awesome click love the vibe