HOSPOTEL – Insights on the future hospital with seamless wellness and hotel integration
Excerpts from an article published in The Arab Hospital Magazine.
I firmly believe hospitals need to evolve from their traditional practices and deliver something more to improve patient satisfaction and treatment outcomes. HOSPOTELS will be the future hospitals by adopting more cross-sectoral wellness and hospitality services to enhance the patient's journey to healing.
HOSPOTELS – Key Features
1. Patients like to be treated as guests
2. Good Pre-admission experience
3. Wellness design and architecture
4. Feel-at-home ambiance
5. Integrated mind-body programs
6. Empathetic communication
7. Wellness catering
8. Special wellness programs can make a big difference
9. Prompt and effective post-discharge care
10. Caregivers are vital to uplifting hospitality standards
11. Monitoring patient satisfaction
12. A good working ambience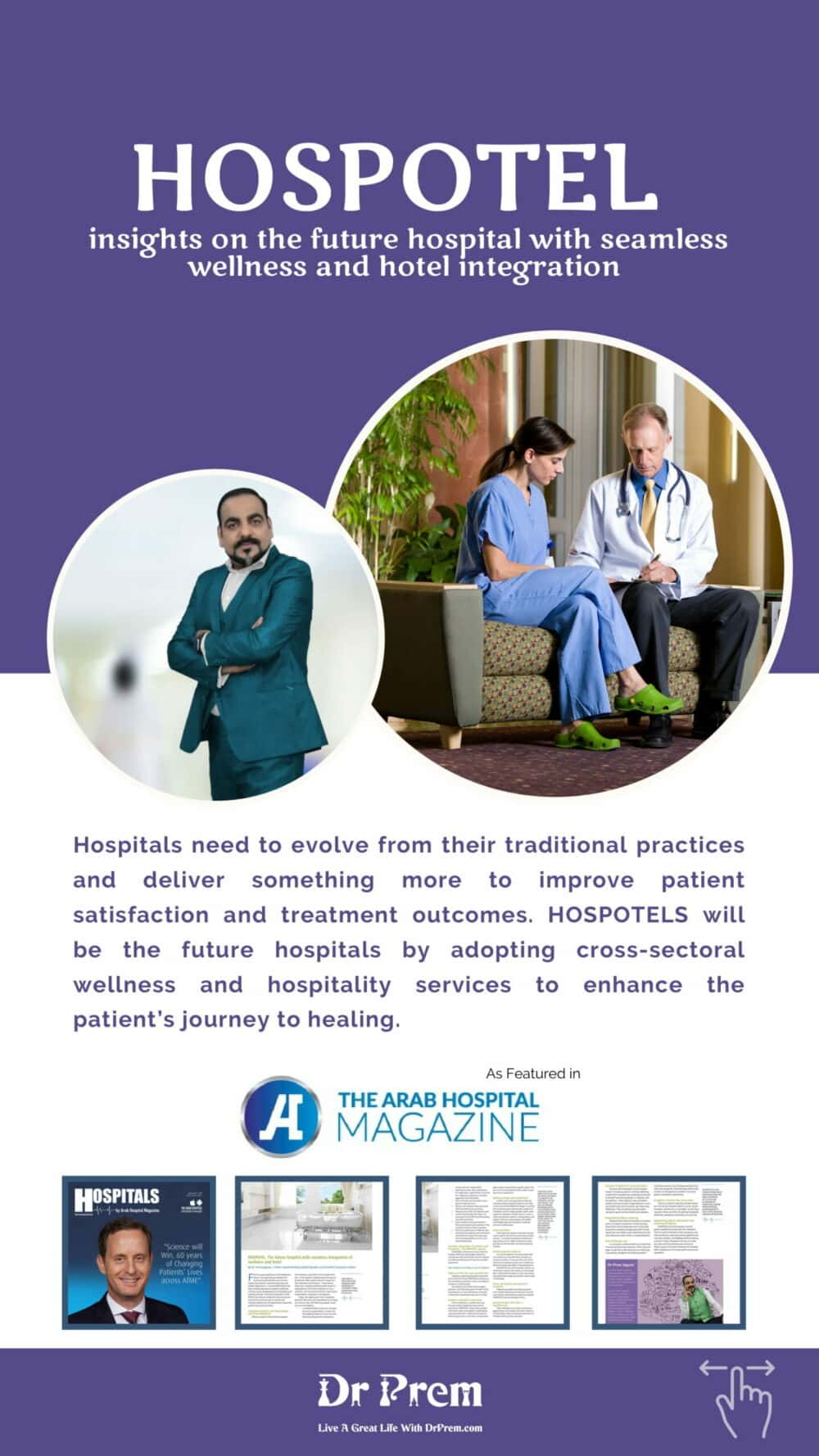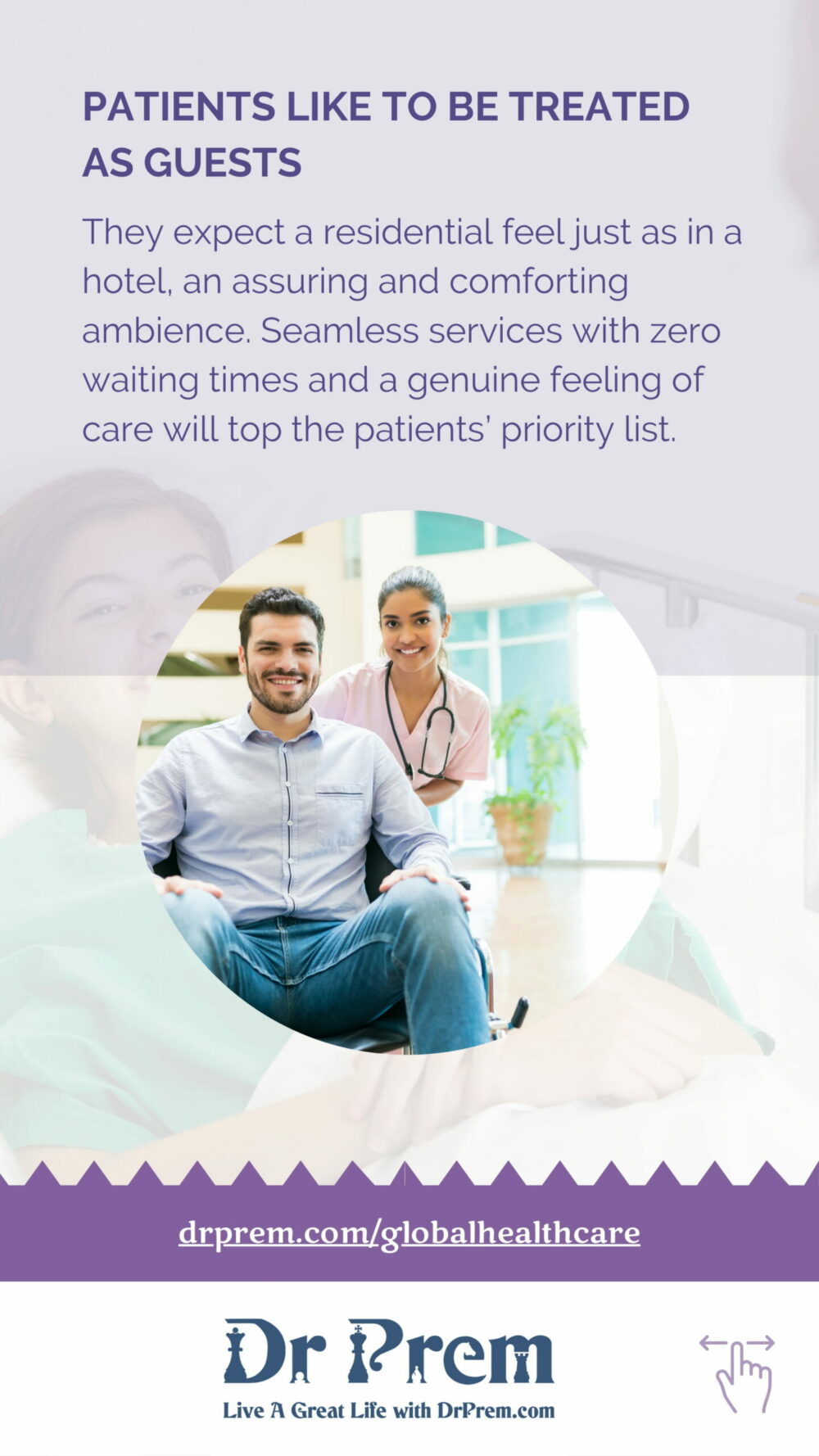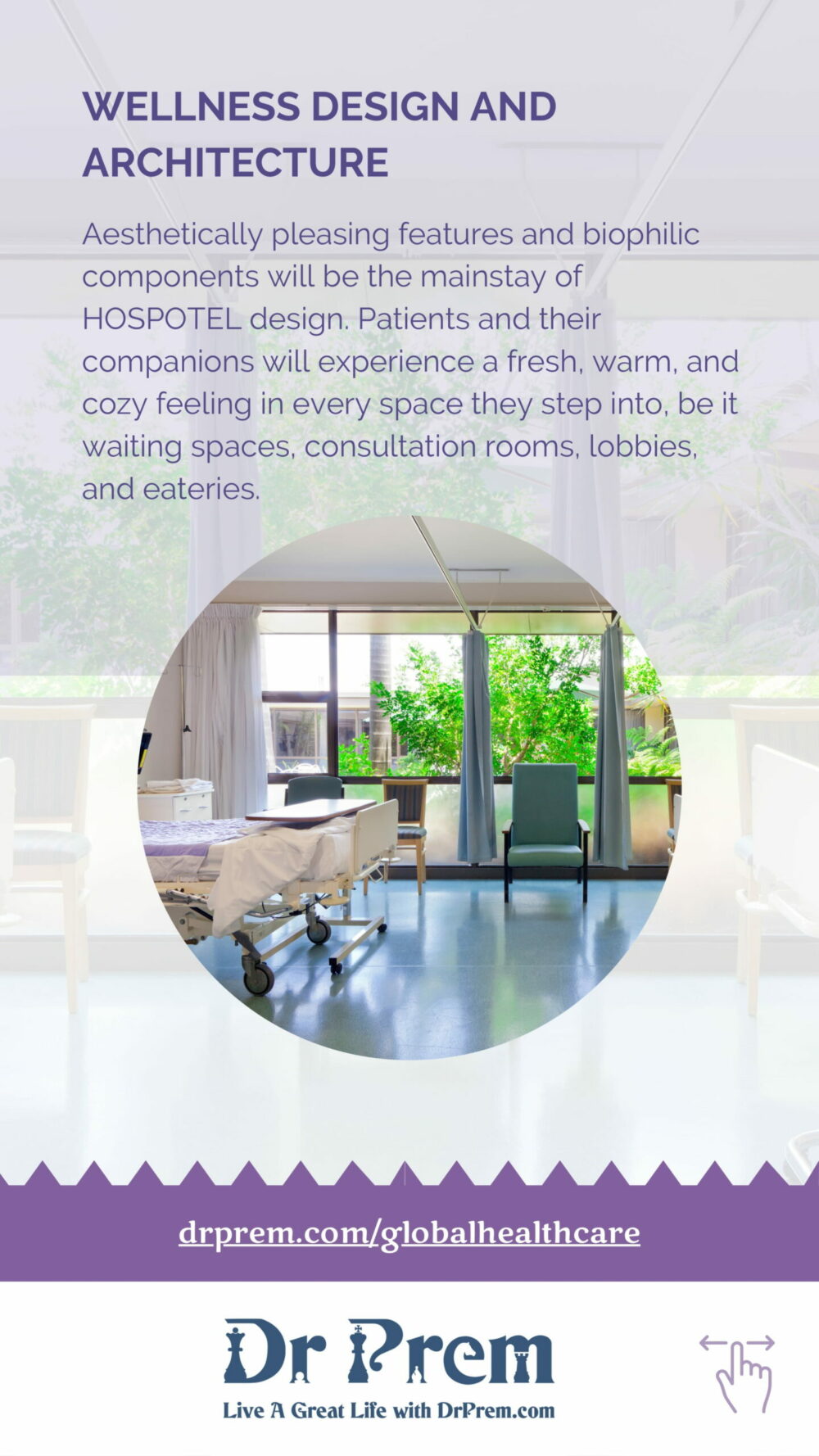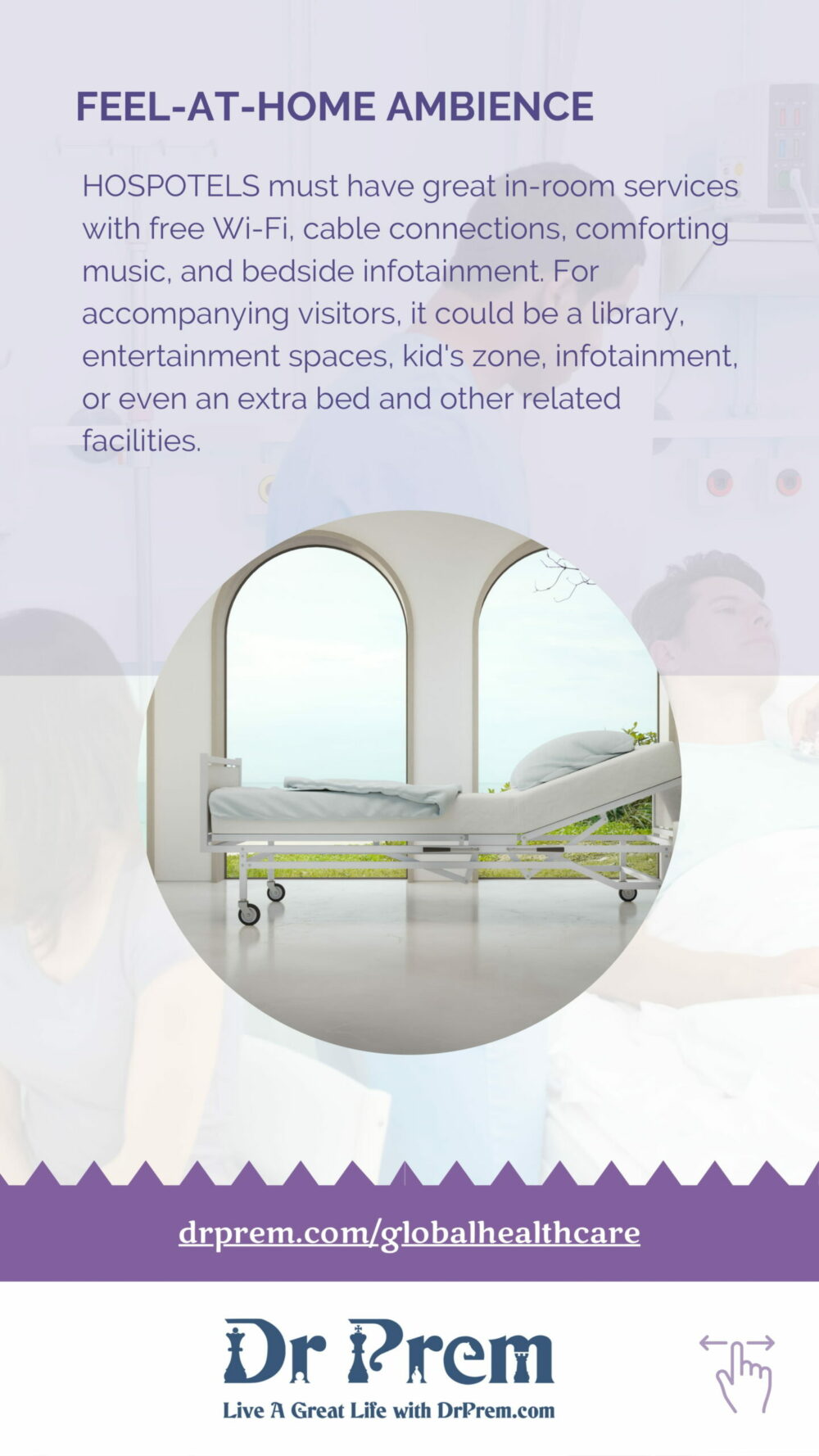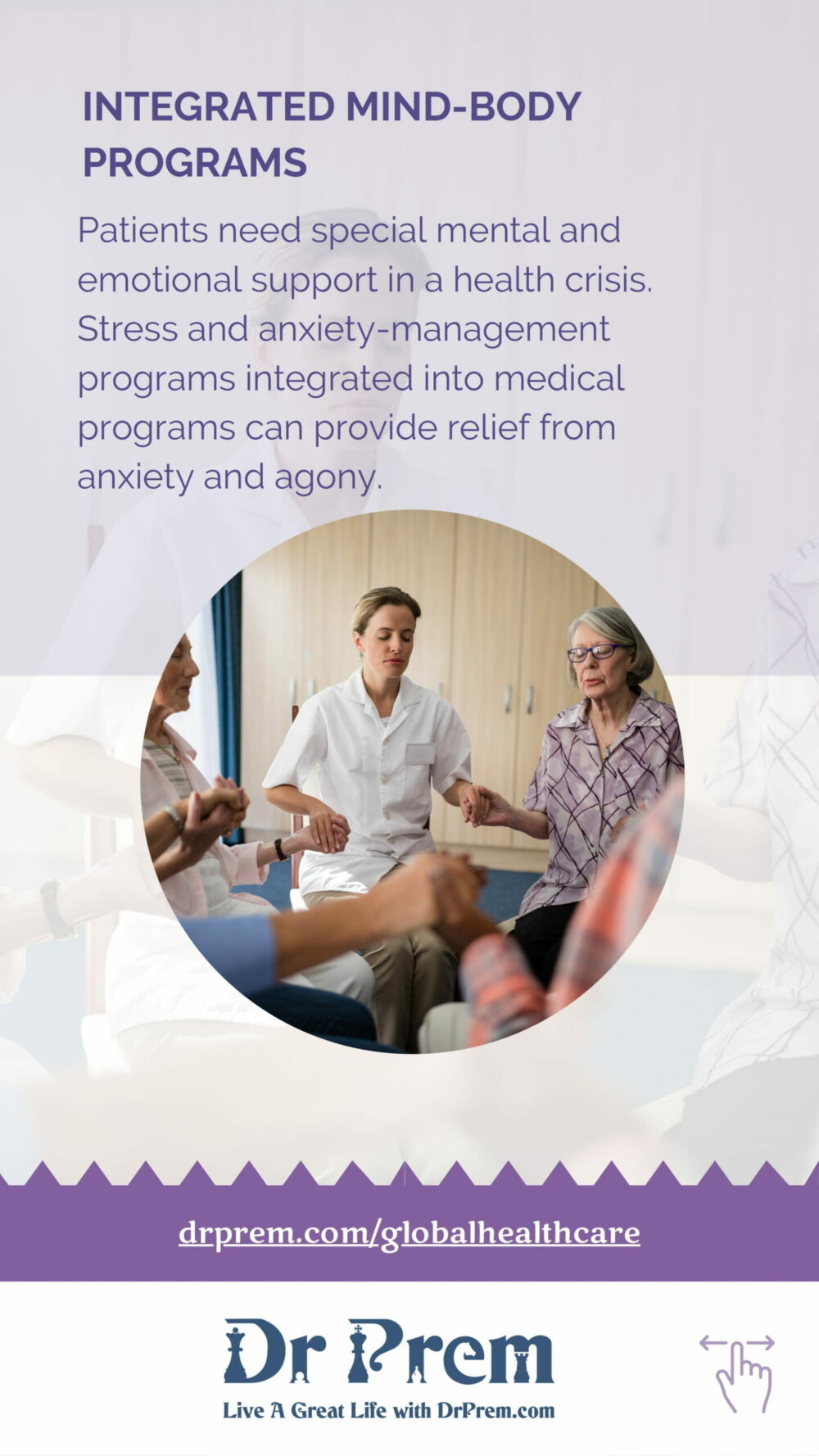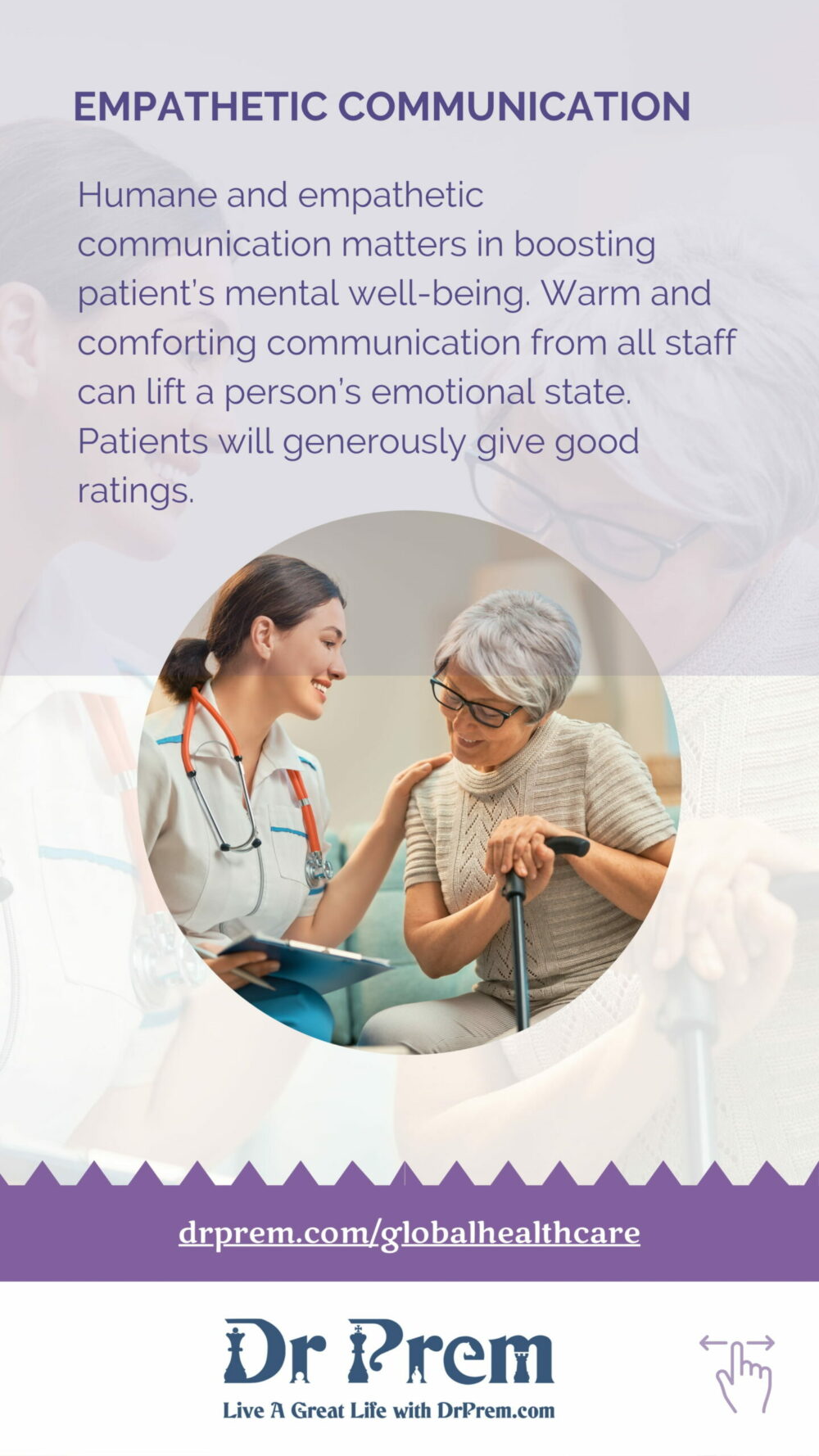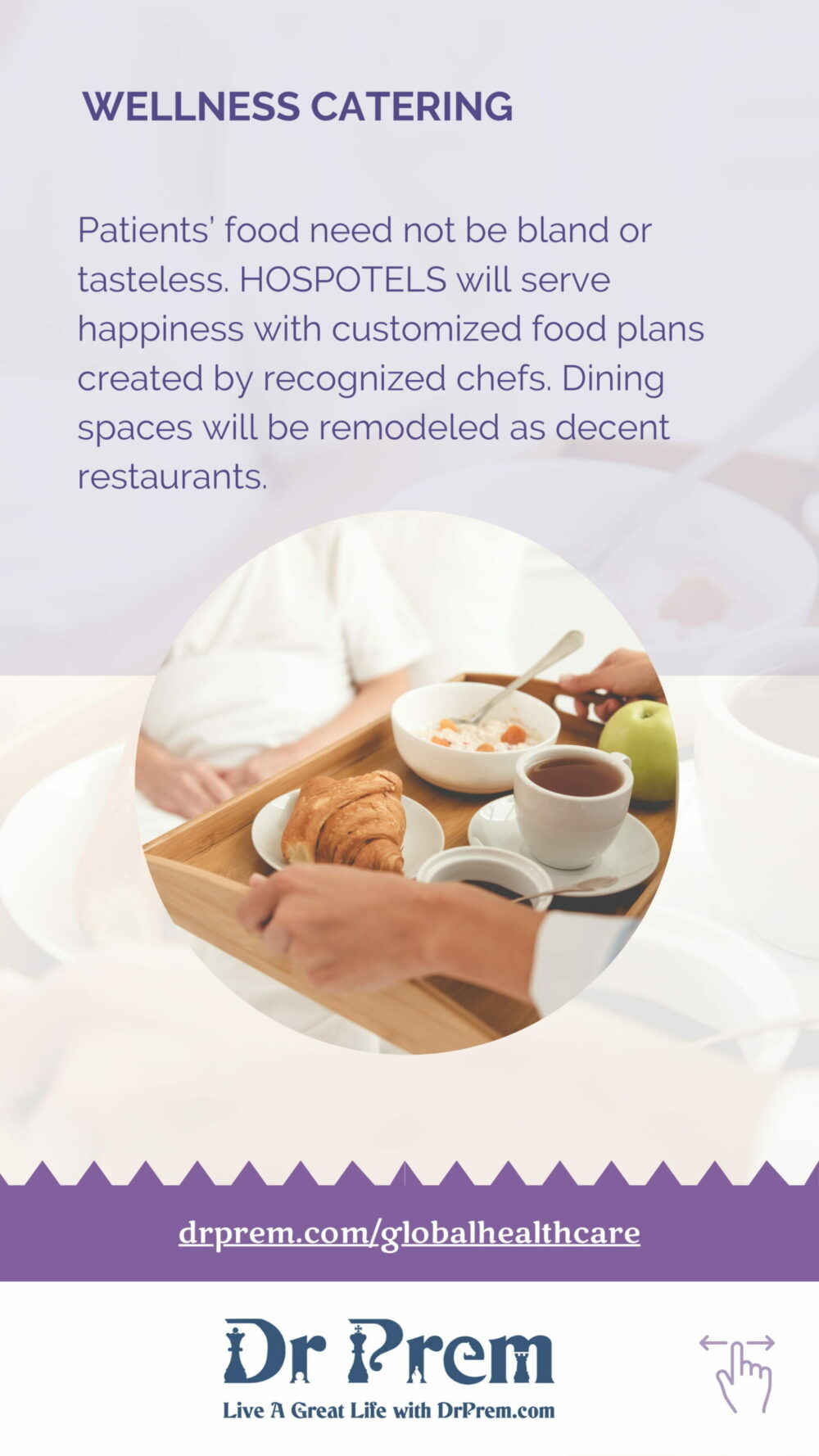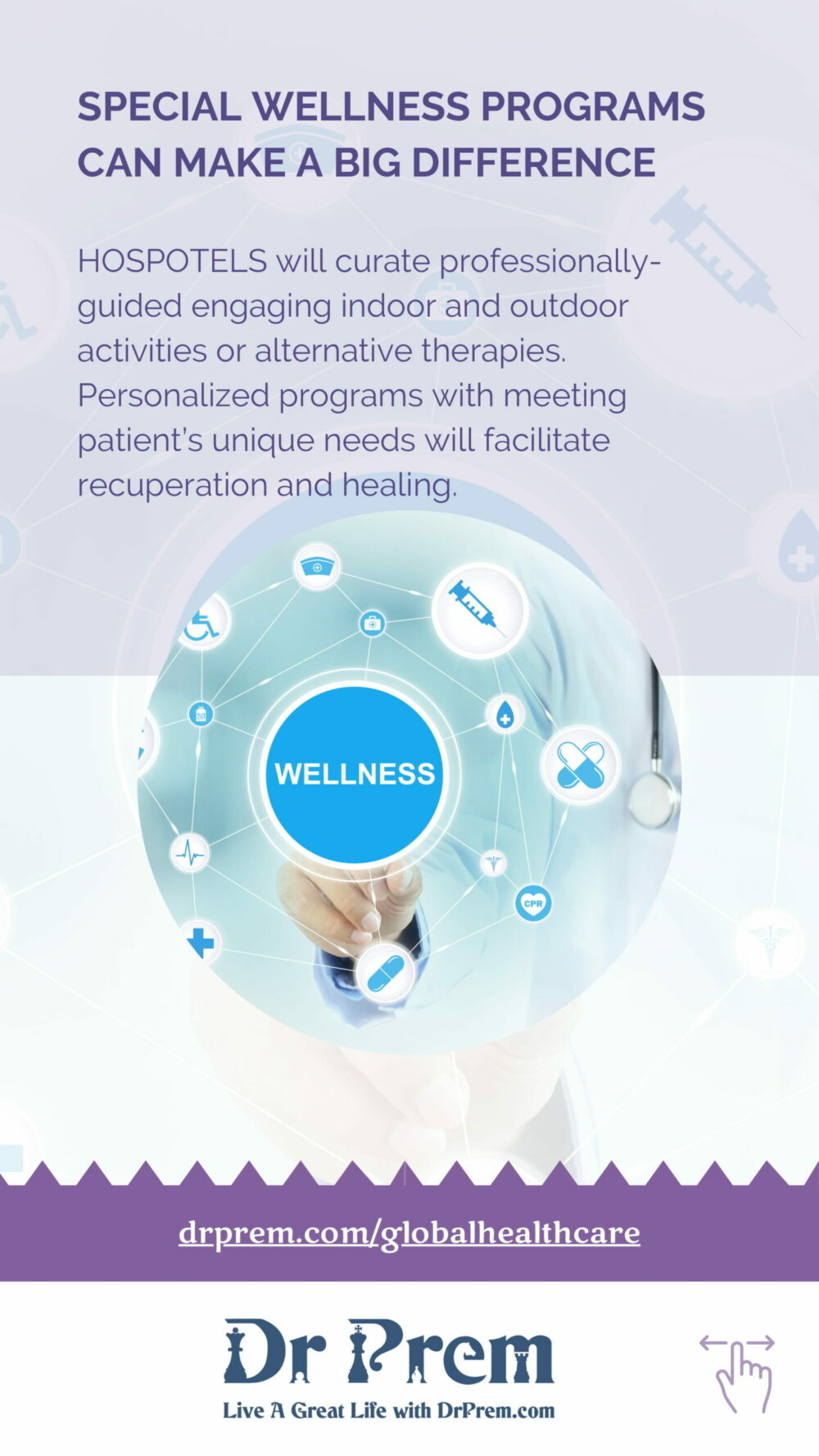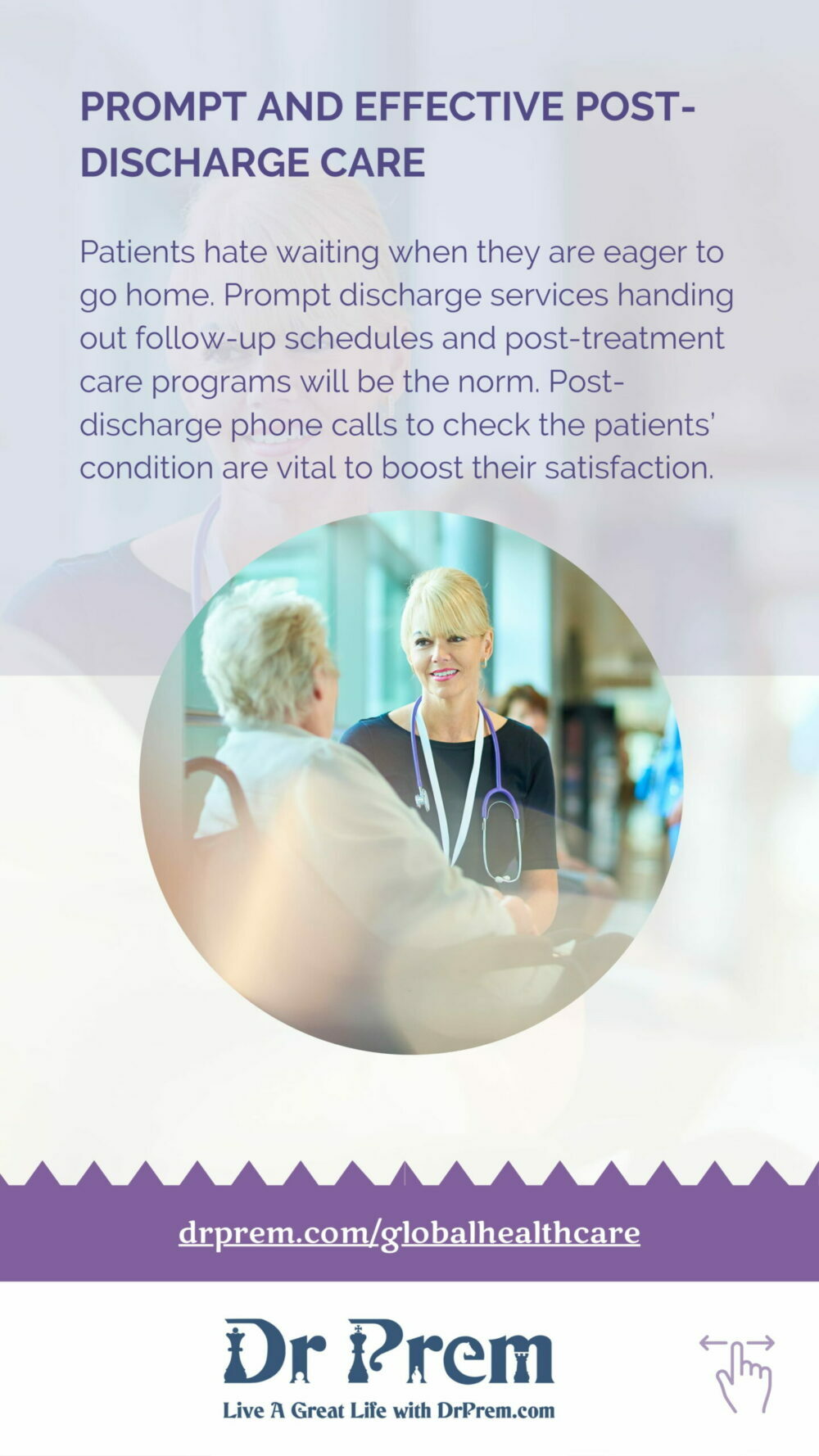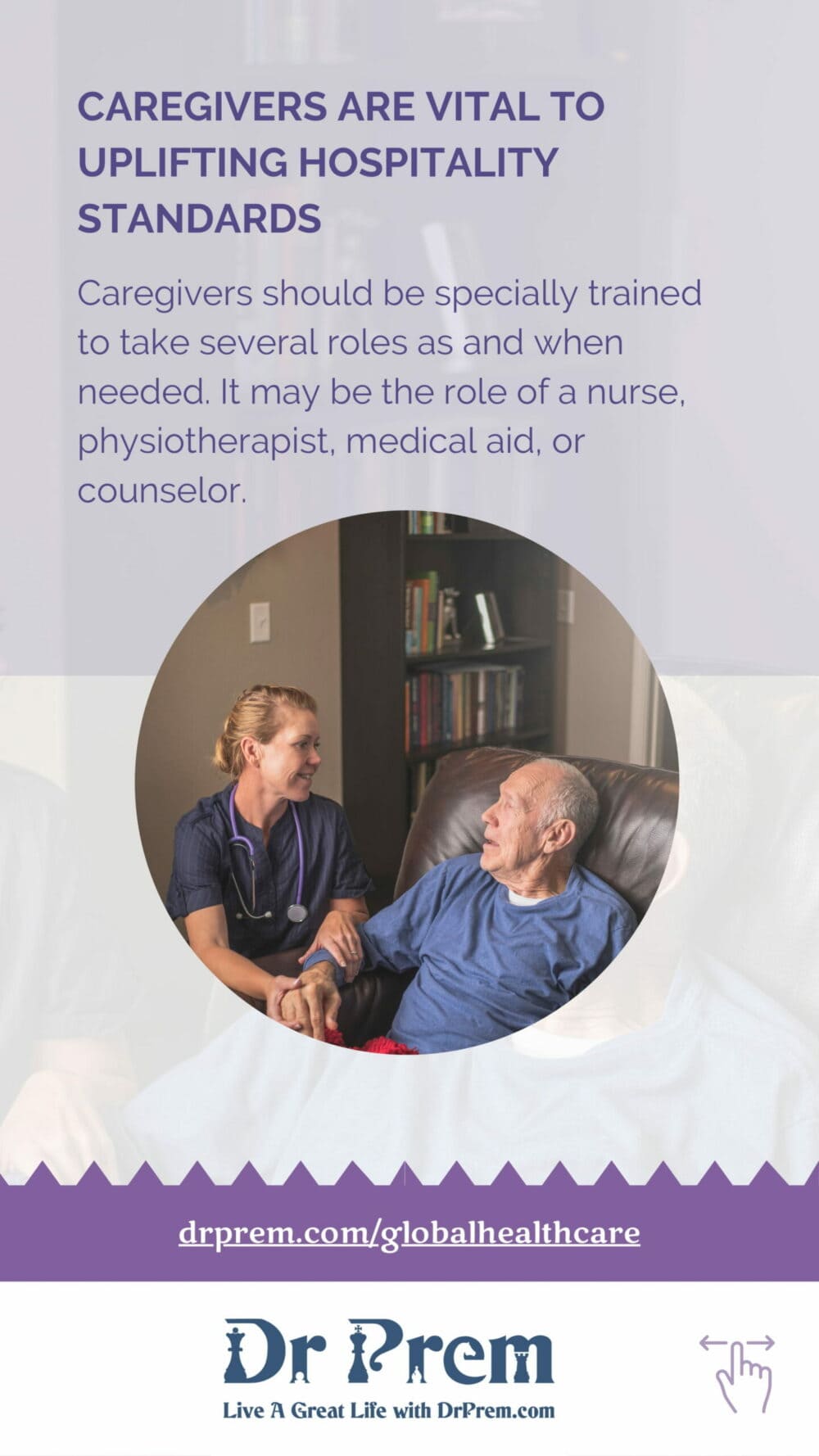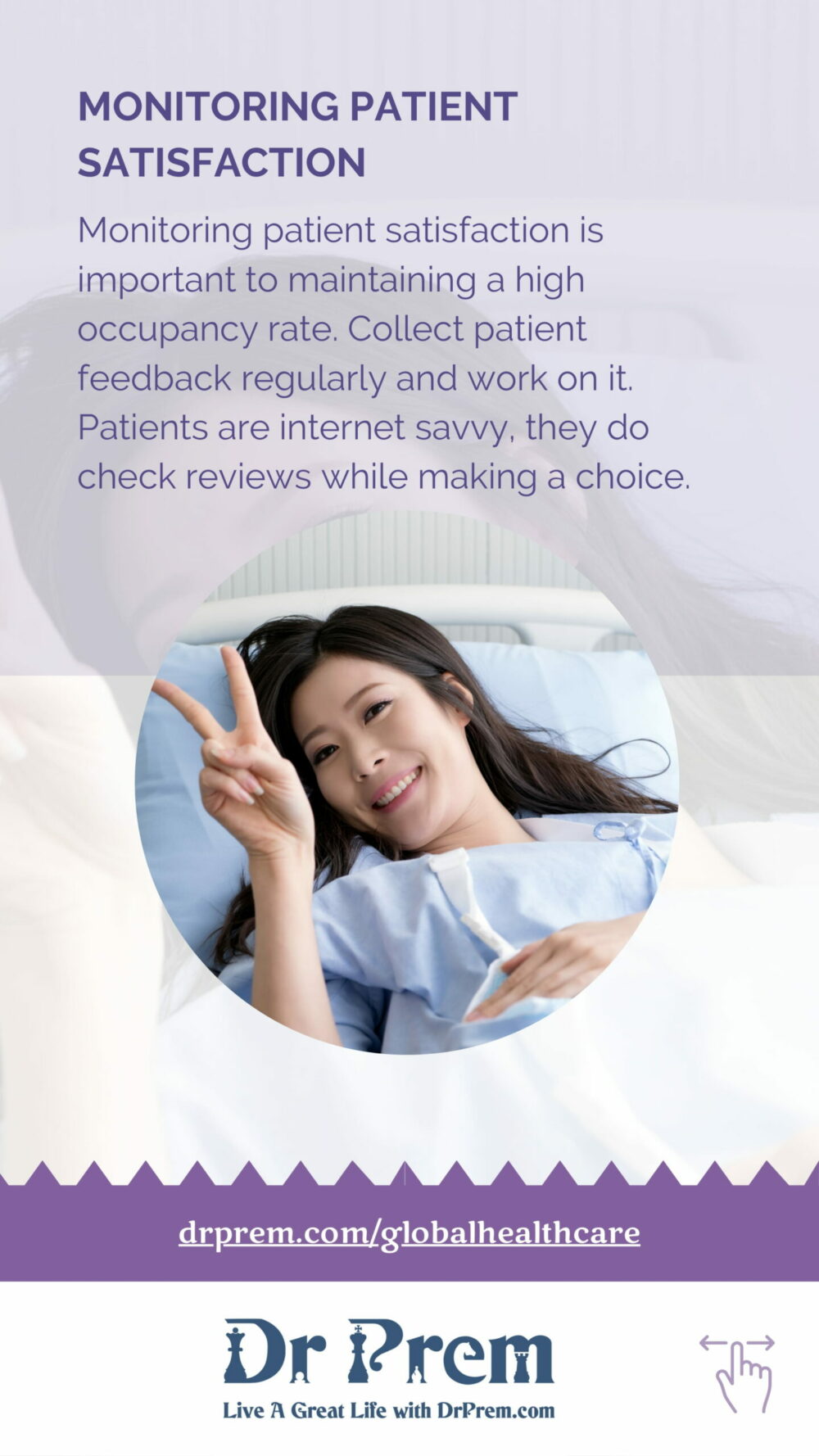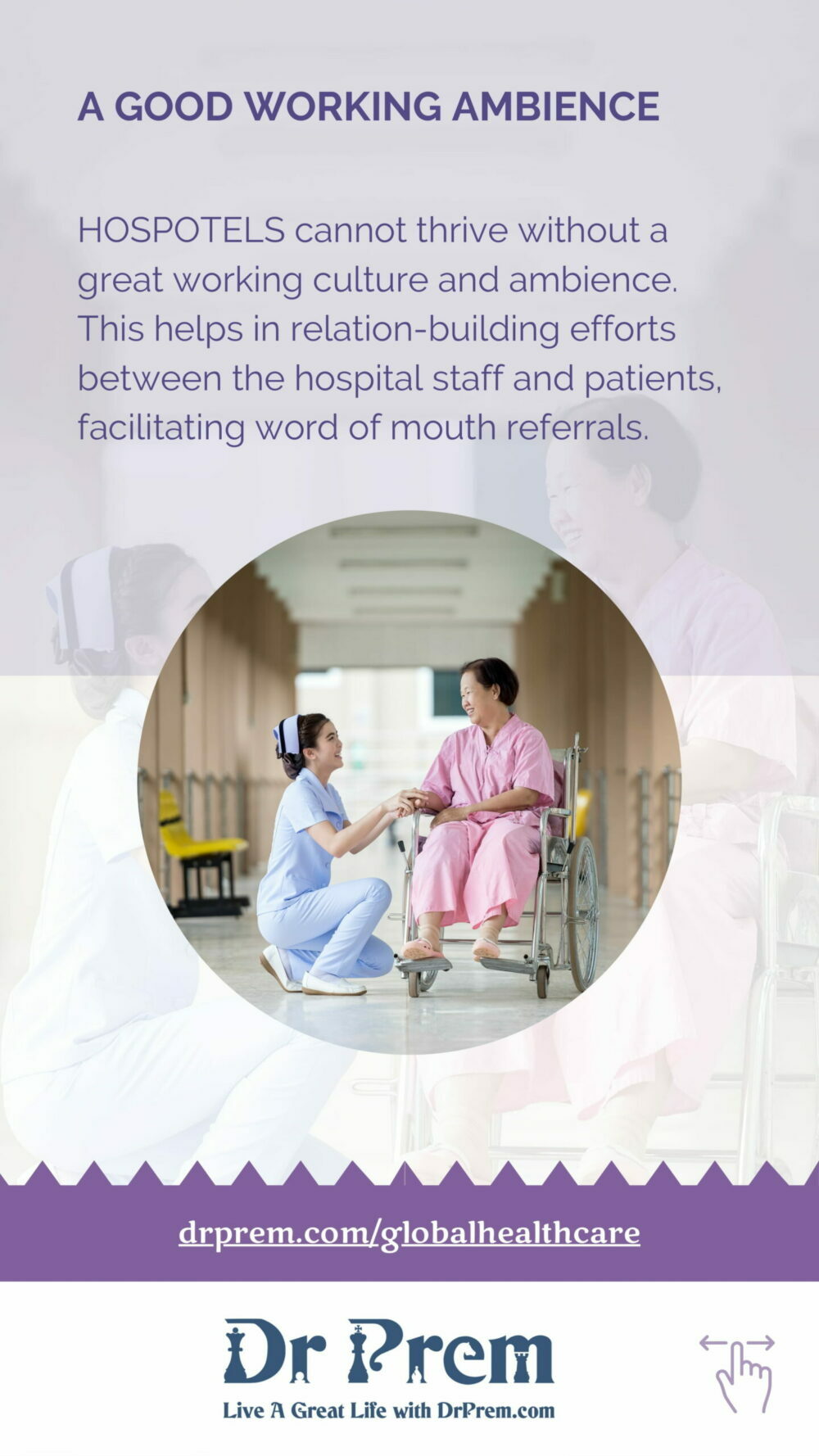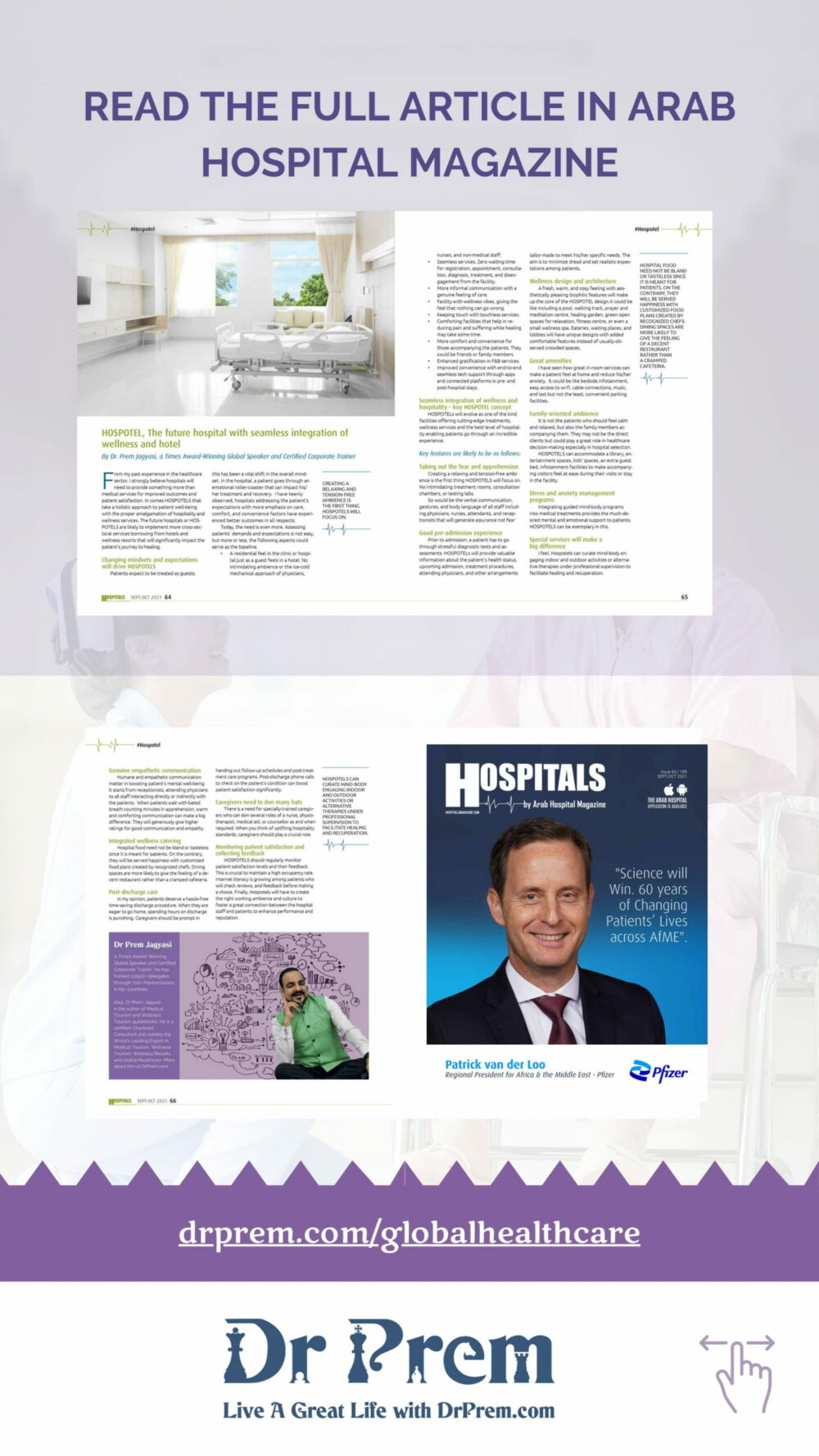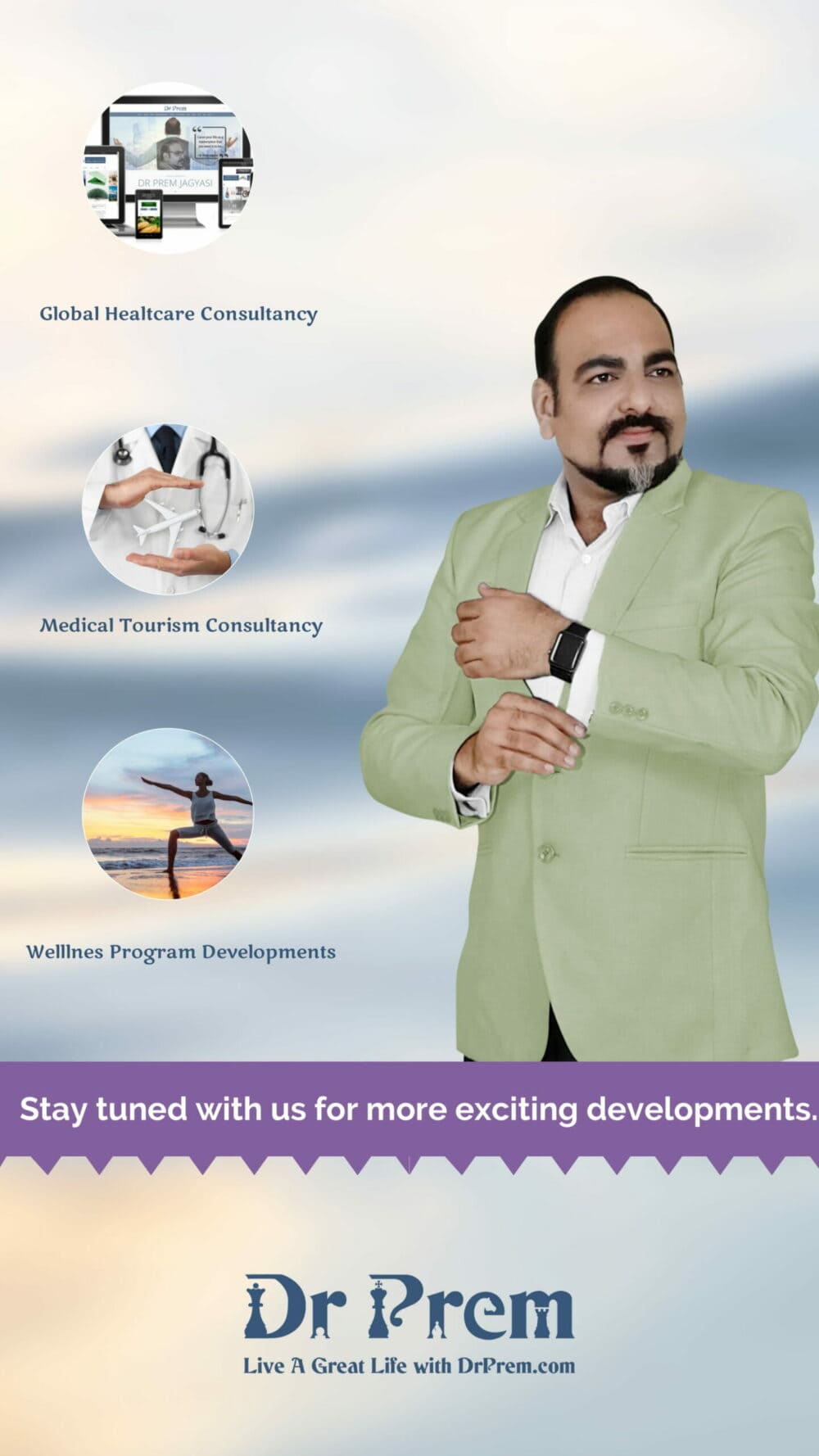 Stay tuned with us for more exciting developments.
#drprem #liveagreatlife #wellness #wellnessresort #wellnessconsultant #wellnesscoach #medicaltourism #medicaltourismfacilitator #globalhealthcare #mindfulness #loveyourself #consultant #corporatewellness #healthcare #digitalhealthcare #healthcaretechnology #publication #magazineeditor #review #giveaway #newsletter #hospotel #magazinearticle #hospitals #futurehospital #patient #patientjourney #arabhealthmagazine