Lviv – Ukraine to get the first medical tourism and wellness tourism facilitator company – An interview with Marta Troshchak, the founder of LeopolisMed.
Consulted and guided by Dr Prem and Associates, LeopolisMed is all set to make a mark in medical tourism industry.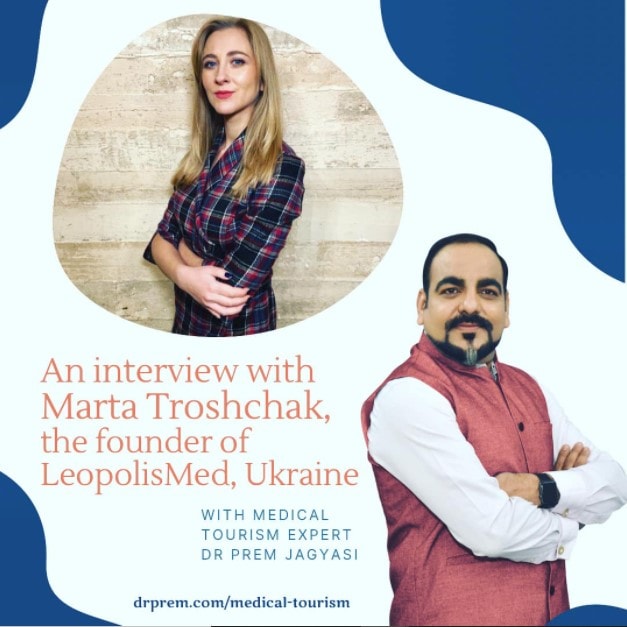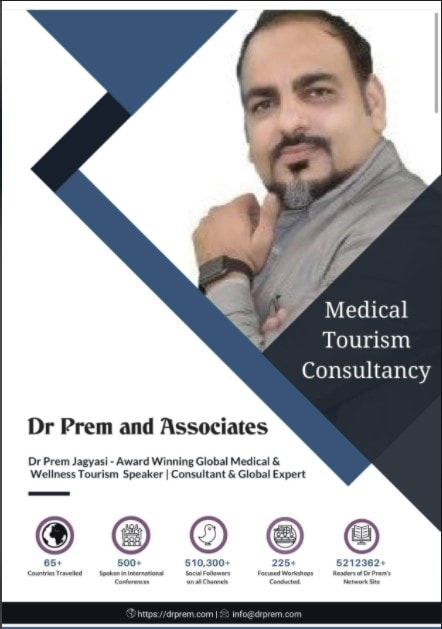 Lviv, a prime tourism destination in Ukraine receiving 2.5 million tourists in 2019 has turned out to be a hotbed of medical and wellness tourism. Medical tourism facilitator companies are finding great opportunities for a thriving medical tourism market here next to Kyiv. It is great to see Lviv get the first medical tourism facilitator company LeopolisMed that would further boost the region's medical and wellness tourism.
Please connect with Marta Troshchak for medical tourism buisness relationships in Ukraine.
Comments:
Karanza D – 
Awesome
Saif A – 
Congratulations
Igor Torskyy – 
Thank you, dear Prem Jagyasi for constantly promotion Ukraine as medical tourism destination!
We are glad to support 
#Leopolismed
 the 
#UAMT
 member in all initiatives! Wish you Good luck, dear
Marta Troshchak
Rossie William – 
Congratulations Marta Troshchak & Dr Prem is always be a mentor for us… Keep it doing great work.
Nandini Naharoy Moulik – 
Congratulations
  Marta Troshchak
Violetta Yanyshevskaya – 
Thank you dear Prem Jagyasi  for your great efforts, very effective promotion of Ukraine & international development of our industry! We wish all the best, dear Marta Troshchak  in the development of Leopolismed,
#UAMTmember
!