This is how 2021 talk in numbers about us. This is us! This is what we do! And we thank you for making this happen for us. You are the reason behind our success and motivation.
Together, let's celebrate the success of the year 2021 and get ready to walk alongside in 2022. The only way to make things work is working together. Let's do that, friends.
Some 2021 Facts and Figures for Us:
• In 2021 we got almost 100 million page views, we clocked around 7.9 million visits a month, and around 265,000 a day. 32% more than pre-crisis period.
• More than 1500 international clients from over 60 countries restored trust in our paid services, countless free users continue to enjoy our services too. 22% more than in 2020.
• In 2021, we super optimized our websites and tools further, now our site loads just in 400 micro seconds, that's less than half a second.
• Together all our social media accounts have 500,000 connections with massive engagements and outreach.
If you wish to soar in 2022, do trust our services and support. Just connect with us for details. And you may replicate a similar success for your business and personal branding.
Let's be in touch, dear colleagues.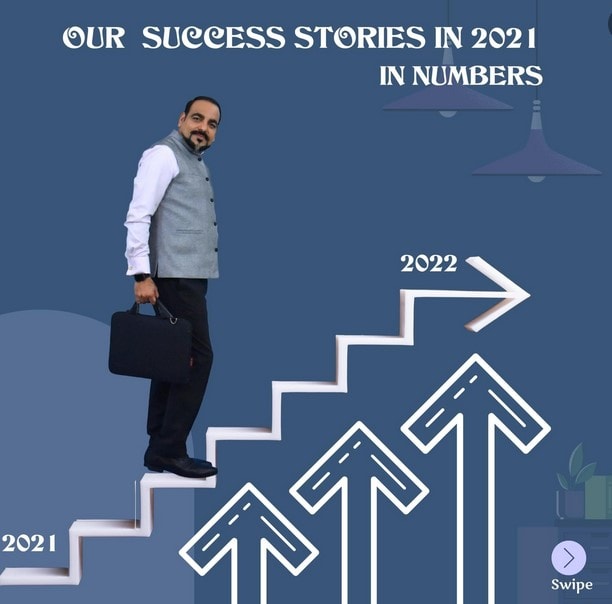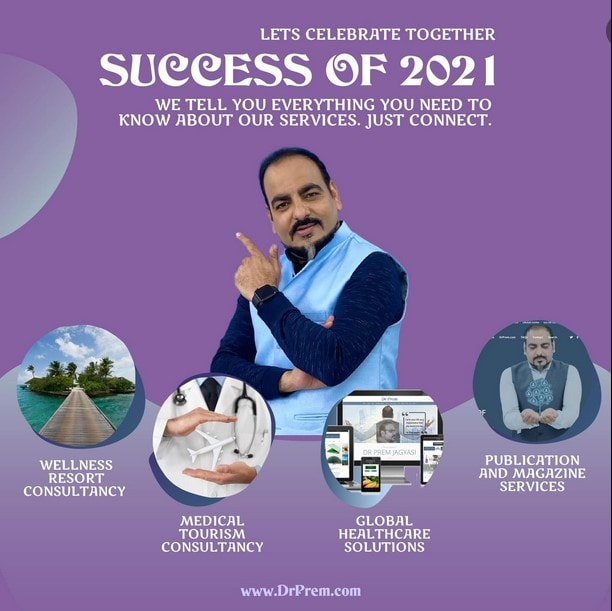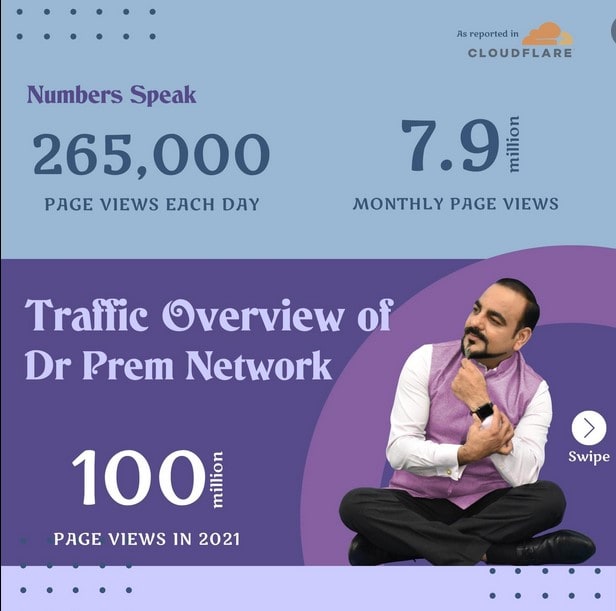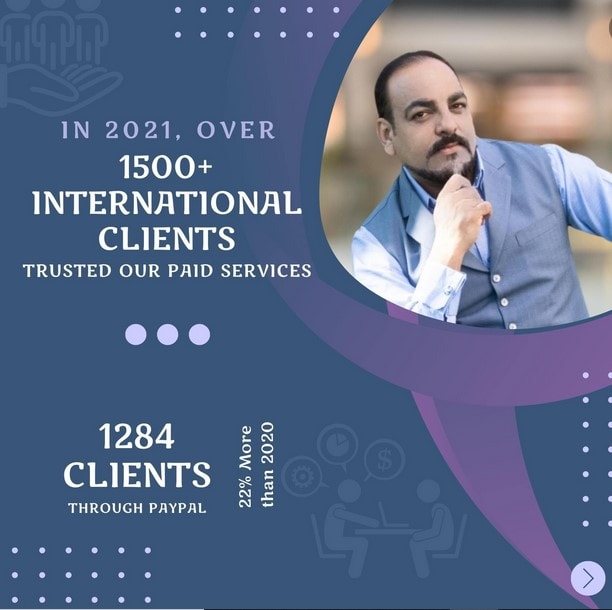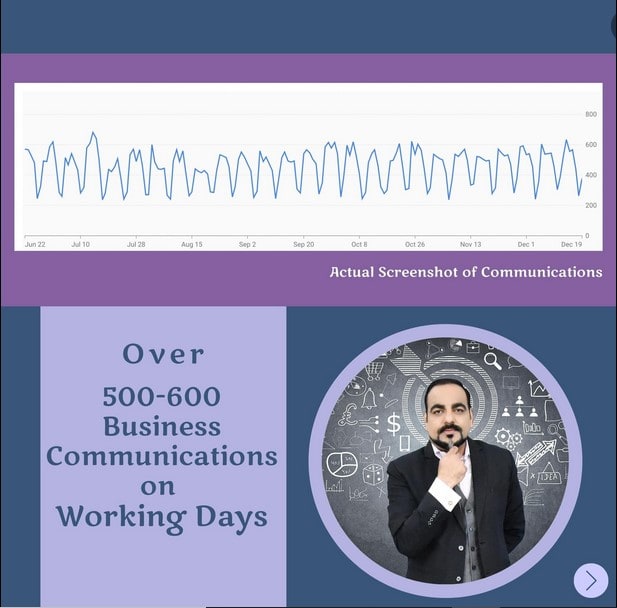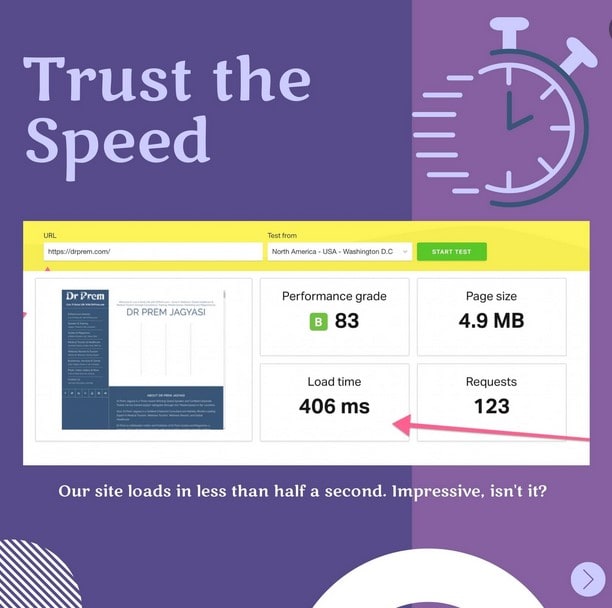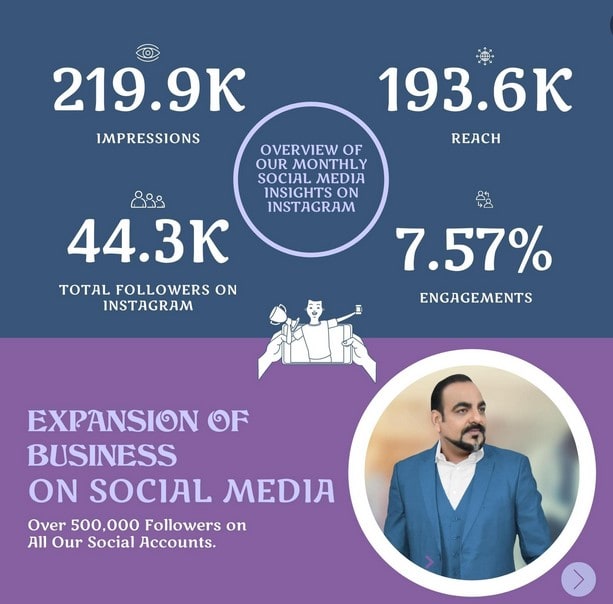 Comments:
Saif A
Best wishes for coming years
Karanza D
Shailesh Patil
Great Year
Ansari Shoeb
Incredible work
Oksana Svetenko
Seasonal greetings!!! With best wishes for 2022!!!
Julia Vedmedenko
You and your team are so cool and professional!
Deepika Prakash
Congratulations and wish u much more in 2022
Sunil Zadane
Success is liking what you do, and you already do that! Kudos!
Bhushan Shirude
Doing great …All the best for 2022
Nandini Naharoy Moulik
Raising the bar..
Sivaraj Kalppana
Sanjeev Setia
Great Sr
Prem Jagyasi
….