Such a Privilege and honor to be invited to deliver Keynote and Closing Remark at ITB Berlin 2021 – Medical Tourism Segment.
It will be my conclusive reflections about trends of
#MedicalTourism
and what lies ahead of us.
This year's conference is supported by ევექსი კლინიკები • Evex Clinics (Evex Hospital Group of Georgia), one of the forefront leaders in global medical tourism, and is organized by HTI Conference & Expo, Europe's leading Medical tourism conference company.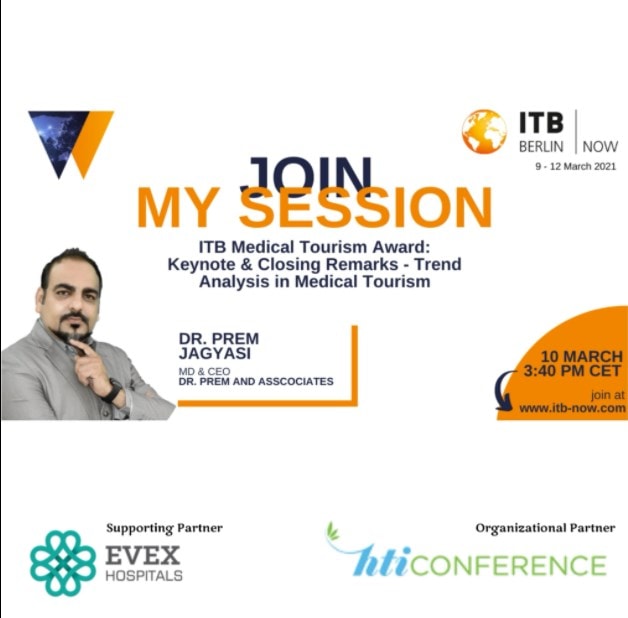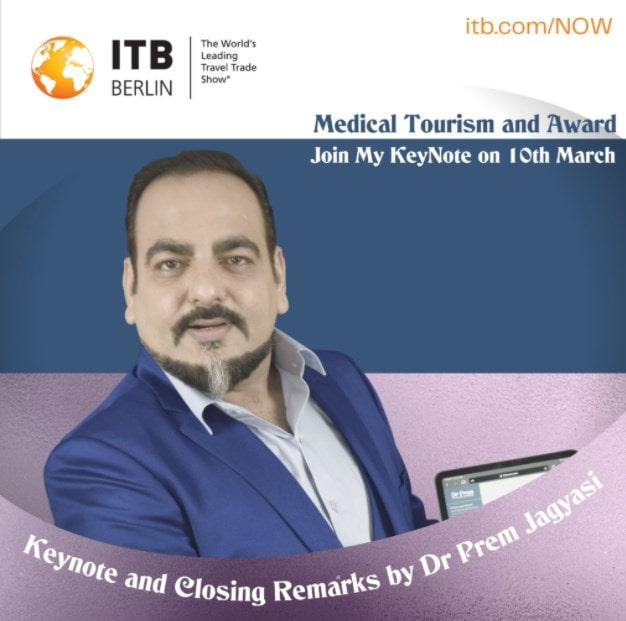 My special thanks to my gorgeous friend Ludmila Andreeva for facilitating this meeting for me, also big applauds to Leila Kresic-Juric of HTI Conference, Thomas Bömkes of Diversity Tourism, and the whole team at Evex Hospitals – ანრი კაპანაძე Ketevan Tsaava Nino Gujejiani for putting in a great effort.
Join me on 10th March CET at 3:40 PM.
Comments:
Imene Trabelsi Trigui – 
Great job dear Prem
Looking forward to meeting you soon in Tunisia
Ludmila Andreeva – 
Thank you for your kind words
Jagjeet Singh – 
Great Work Dr… I'd like to join this conference.. Best wishes
Krishna Basutkar – 
Wow! I wish I could join you Dr. I'm regular follower of your account.
Sahil Shavala – 
This is huge Dr. You are inspiration!
Gadgets Point – 
Nice Dr… It's a great opportunity to learn Medical Tourism. Looking forward to join you.