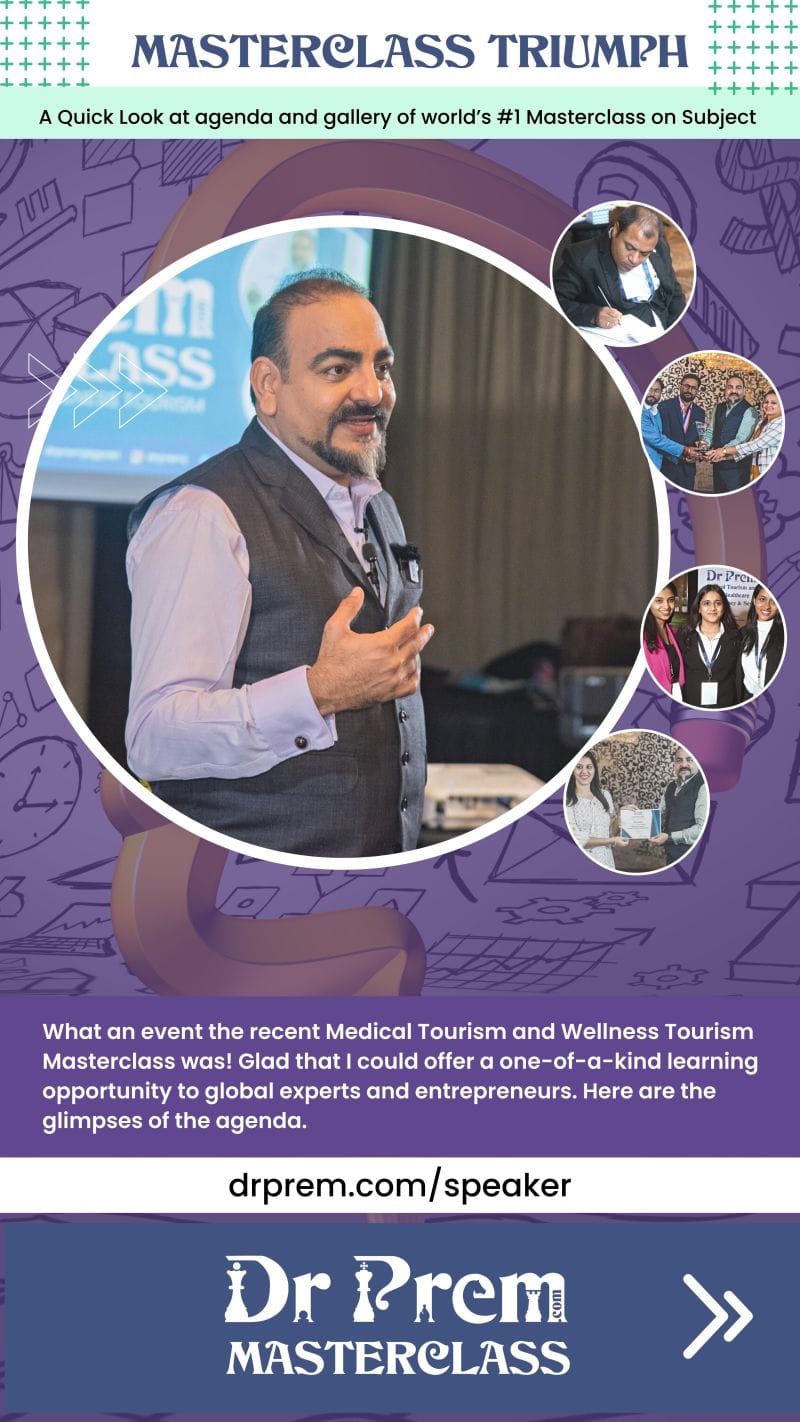 Recently, Dr. Prem delivered an eye-opening masterclass on medical and wellness tourism, with the focus on the industry's beneficial growth and potential worldwide.
Here are the Agendas that were covered in the masterclass
1. Medical Tourism and Wellness Tourism – Latest Terms, Trends, Opportunities, Niches and Challenges

2. Medical Tourism Growth Opportunities and Globalization of Healthcare

3. The Role of Facilitator, International Patient Department and Product Development

4. Customer Touch Points in Patient Journey (Hospitality & travel Industry)

5. Cultural Understanding in Medical Tourism | Practical Training

6. Legal and Ethical Understanding in Medical Tourism

7. Sourcing, Approaching & Converting Patient inquiries in Medical Tourism

8. Digital Marketing, AI and Future of Marketing in Medical Tourism and Wellness Tourism

9. Medical Tourism Services Packages and Key Strategies

10. A presentation by Nura on Sustainable AI Screening in Global Healthcare | Case Study | Guest Presentation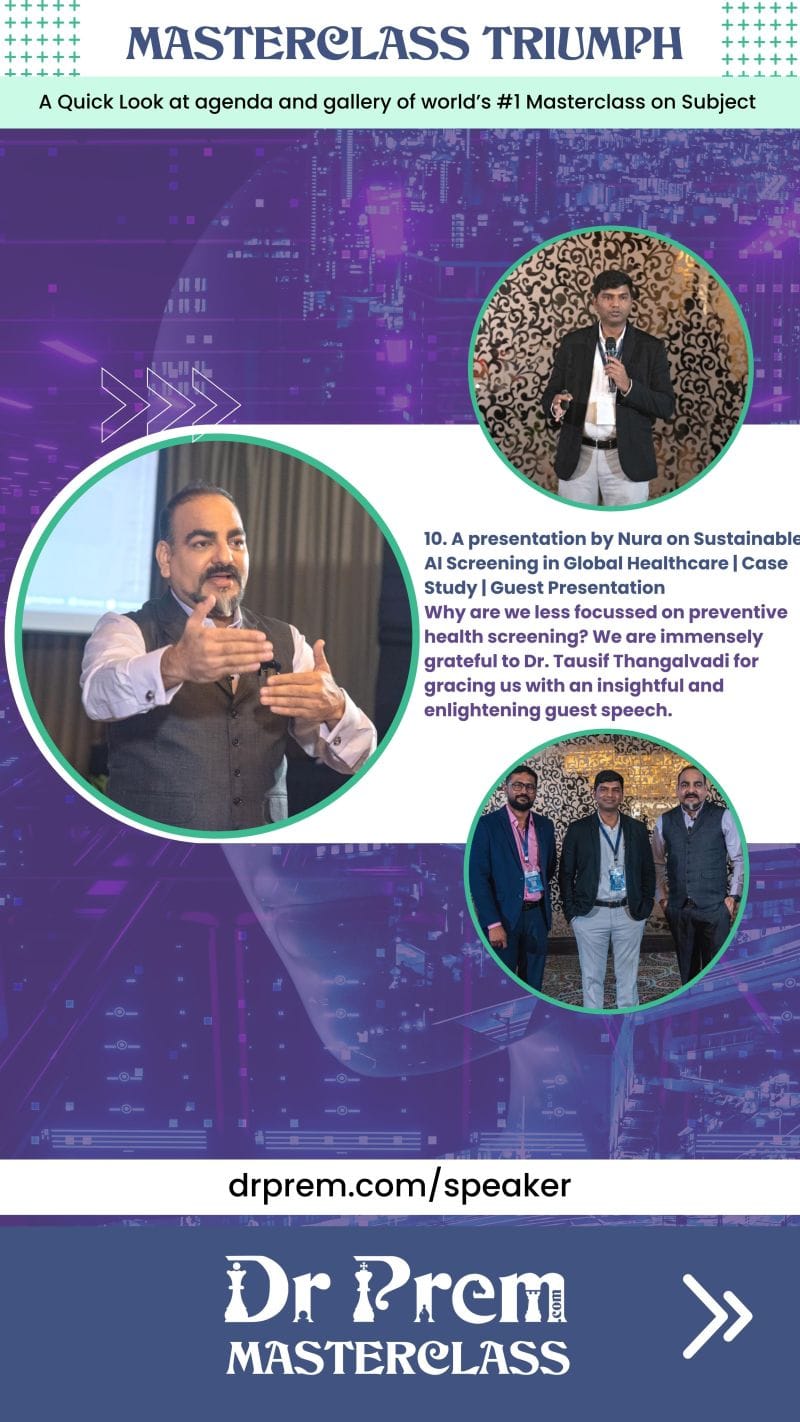 Comments :-
Truly an Informative masterclass
You get to know so many unknown facts and figures. Worth joining..
Indeed a great experience for medical tourism and wellness tourism business owners
Great networking platform
Truely masterclass
Excellent sessions! Provided very valuable information.
Thankyou for Sharing the Glimpse sir
It was a very informative masterclass
It's always a delight to attend Dr. Prem's Masterclass
The way he explains everything in a simpler manner and it's a good platform for networking too.