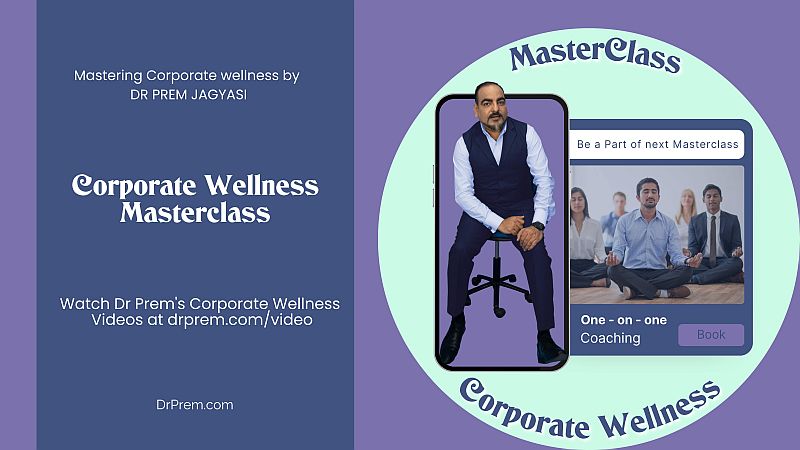 Greetings from Dr. Prem's Corporate Wellness Consultancy! I'm Dr. Prem, and I'm thrilled to take you behind the scenes of our transformative programs that have left a profound impact on lives across 65 countries.
Our journey begins by reimagining the corporate landscape, and we've been doing just that with top-tier corporations globally. Through our masterclasses and programs, we've empowered employees and enriched lives, all while enhancing organizational productivity. In today's ever-changing world, conventional work models are fading, and a new era is upon us.
This new era demands empowerment, belonging, and greater accountability in employer-employee dynamics. The question is, are you ready for this exciting shift? Our masterclasses cover core areas vital to your organization's success. With workshops conducted worldwide, we offer a global perspective on corporate wellness that spans diverse cultures and dynamic work environments.
We're committed to understanding your unique needs and guiding you towards the ideal wellness consultancy programs. Regardless of your organization's size, culture, or location, we have a tailor-made masterclass just for you. Secure a one-hour personalized coaching with Dr. Prem Jagyasi, a forerunner in not only Medical and Wellness Tourism Consulting but also various other dynamic sectors. Here is the link to book a personalized coaching session with Dr Prem ](https://training.drprem.com/p/master-…)
Together, we can unlock a brighter, healthier future for your employees and organization. The moment for corporate wellness leadership is now!
#MedicalTourism #WellnessTourism #CorporateWellness #EmployeeEmpowerment #WorkplaceExcellence #GlobalImpact #Transformation #NewEraOfWork #WellnessConsultancy #EmpowerYourTeam #ProductivityBoost #EmployeeEngagement #FutureOfWork #CorporateLeadership #DrPrem #WorldwideImpact #WorkplaceTransformation #HealthierFuture #CorporateWellnessLead #PurposeDrivenWork #EmployeeEnrichment #AccountabilityMatters #WellnessCoach