I need a promise from you on my day!
My birthday is like a fresh flight to a new sky, to new me, It's a time to reflect on the past year and set resolutions for the coming one. But what has remain unchanged for me that how I infused my life with "self love" every year.
For me, self-love is like a pair of wings that give you the power to soar to success.
Just as someone might celebrate their birthday with cake, friends, and presents, I am celebrating my own successes with blessings, and happiness. All through self-love, on my own humble terms.
Just as a bird needs wings to fly, individuals need self-love to soar to success. Just as power is necessary for a locomotive engine to move a train, success requires strength which can be acquired through perseverance and zest of self-love.
So on this birthday of mine, if you wish to give me a gift, please give me a promise of self-love".
—
मुझे अपने दिन पर आपसे एक वादा चाहिए!
मेरा जन्मदिन एक नए आकाश के लिए एक नई उड़ान की तरह है, मेरे नये के लिए, यह पिछले वर्ष को चिन्तन करने और आने वाले वर्ष के लिए संकल्प निर्धारित करने का समय है। लेकिन मेरे लिए जो अपरिवर्तित रहा है, वह यह है कि मैं हर साल कैसे अपने जीवन को "आत्म प्रेम" (सेल्फ़-लव) से सरोभर कर देता हूं।
मेरे लिए, आत्म-प्रेम (self-love) पंखों की एक जोड़ी की तरह है जो आपको सफलता के शिखर पर चढ़ने की शक्ति देता है।
जैसे कोई अपना जन्मदिन केक, दोस्तों और उपहारों के साथ मना सकता है, मैं अपनी सफलताओं को आशीर्वाद और खुशी के साथ मना रहा हूं। आत्म-प्रेम के माध्यम से, मेरी अपनी विनम्र शर्तों पर।
जिस प्रकार एक पक्षी को उड़ने के लिए पंखों की आवश्यकता होती है, उसी प्रकार व्यक्ति को सफलता के लिए ऊपर उठने के लिए आत्म-प्रेम की आवश्यकता होती है। जिस प्रकार रेलगाड़ी को चलाने के लिए लोकोमोटिव इंजन के लिए शक्ति आवश्यक है, उसी प्रकार सफलता के लिए शक्ति की आवश्यकता होती है जिसे दृढ़ता और आत्म-प्रेम के उत्साह से प्राप्त किया जा सकता है।
इसलिए मेरे इस जन्मदिन पर, यदि आप मुझे कोई उपहार देना चाहते हैं, तो कृपया मुझे आत्म-प्रेम का वचन दें।"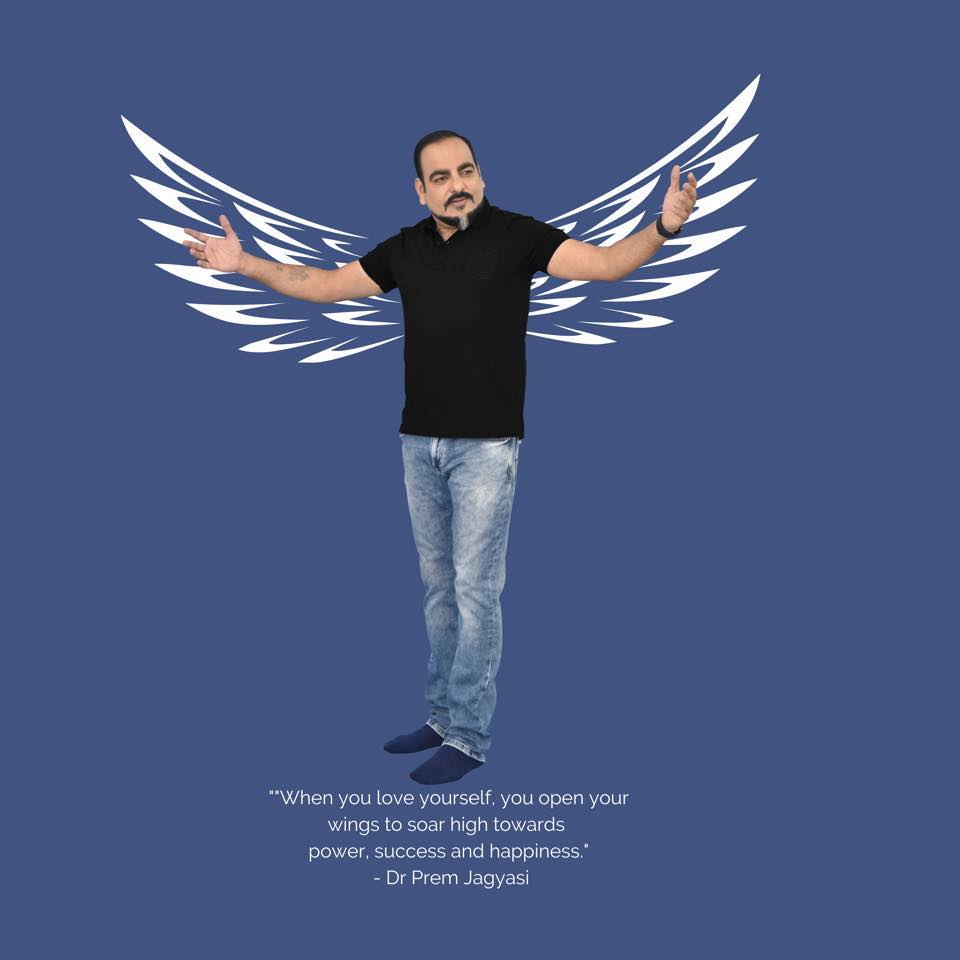 Comments:
Anita M. Schmied 
May you soar to another year filled with love, happiness and good health. Happy Birthday!
Natalia Strokovska 
Take my promise to you! And accept my sincere
congratulations
on your birthday! Glad to be your friend and partner. And I hope to see you soon in Italy in a peaceful Europe and a Ukrainian victory! Hugs!
Hey 
Natalia
, thanks for such a lovely message. Yes can't wait to meet you all in europe. Let's pray for peace and love. 
Ramesh Pohani
Happy Birthday Bhaiya ji
Annu Yadav 
Happy Birthday to most passionate man
. Enjoy your special day 
. Stay happy and keep rocking 
Sandra D. Fantauzzi  
Happy birthday my dear friend! You are such a bright light to all. I am grateful for our friendship. Enjoy your special day! Hope to see you in the near future