Recently, I was invited to a crossover event where my dear friend and exceptional artist Manoj Maurya made live painting during a musical show. I thought let me add photography as well. As they say, "painting, music, and photography are super easy when you don't know much about it, but it's almost impossible to master when you know even everything about it". Wishing you a musical, colorful and lightful weekend. Love you all.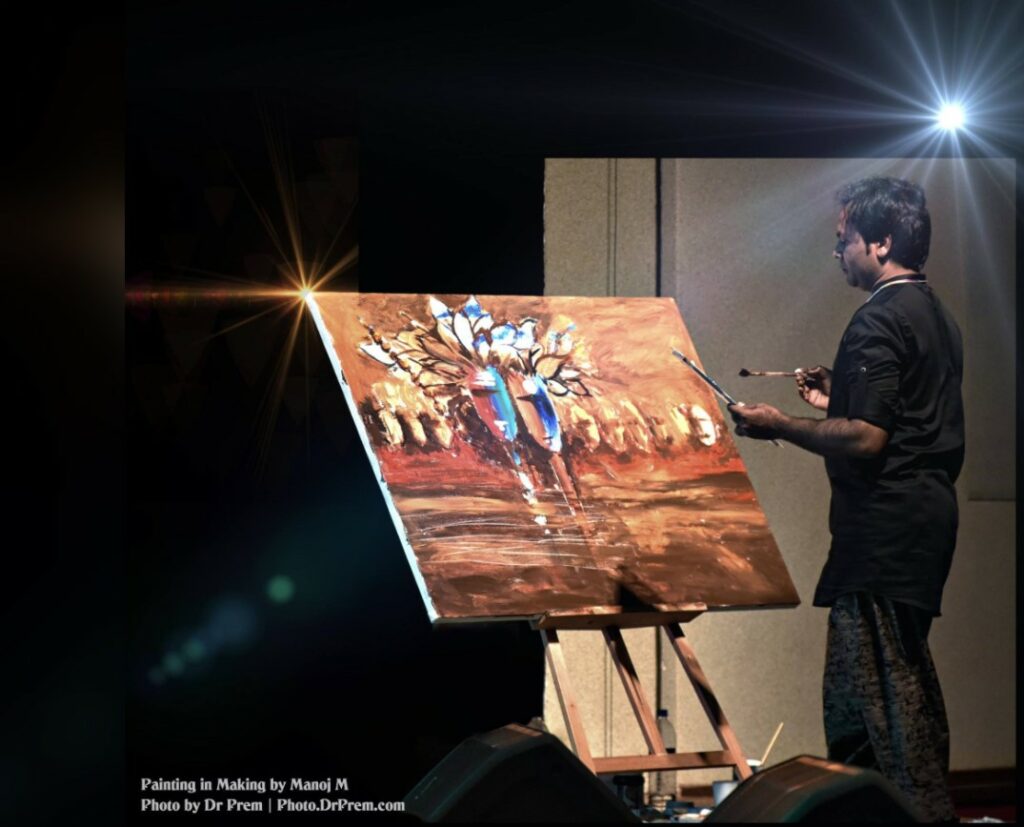 Invited Artist Manoj Maurya Made Live Paiting During Muscial Show – Dr Prem Jagyasi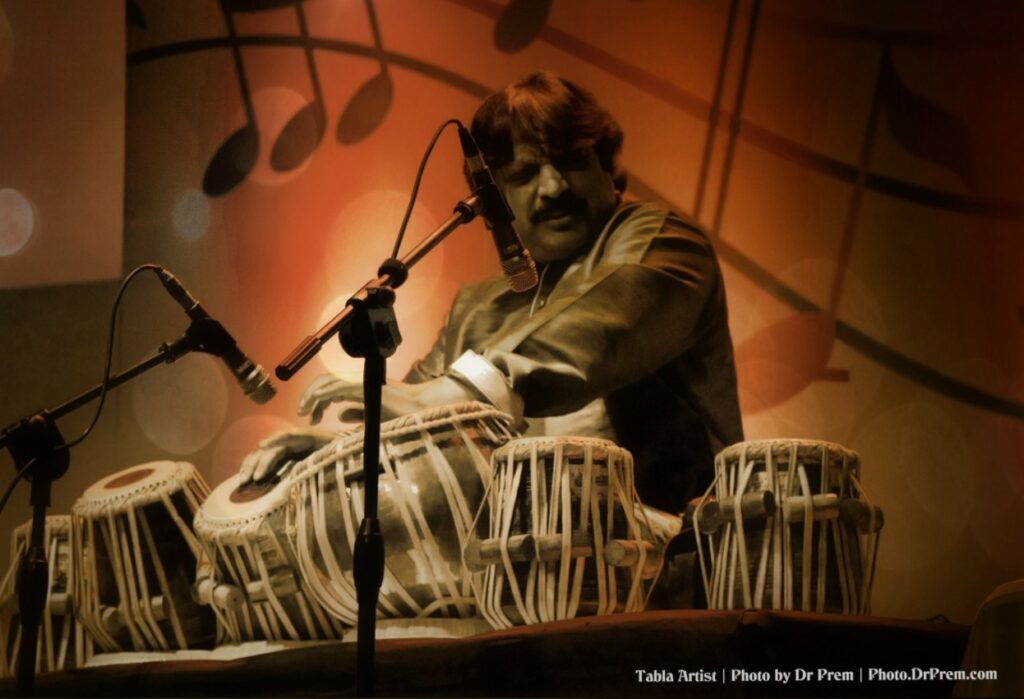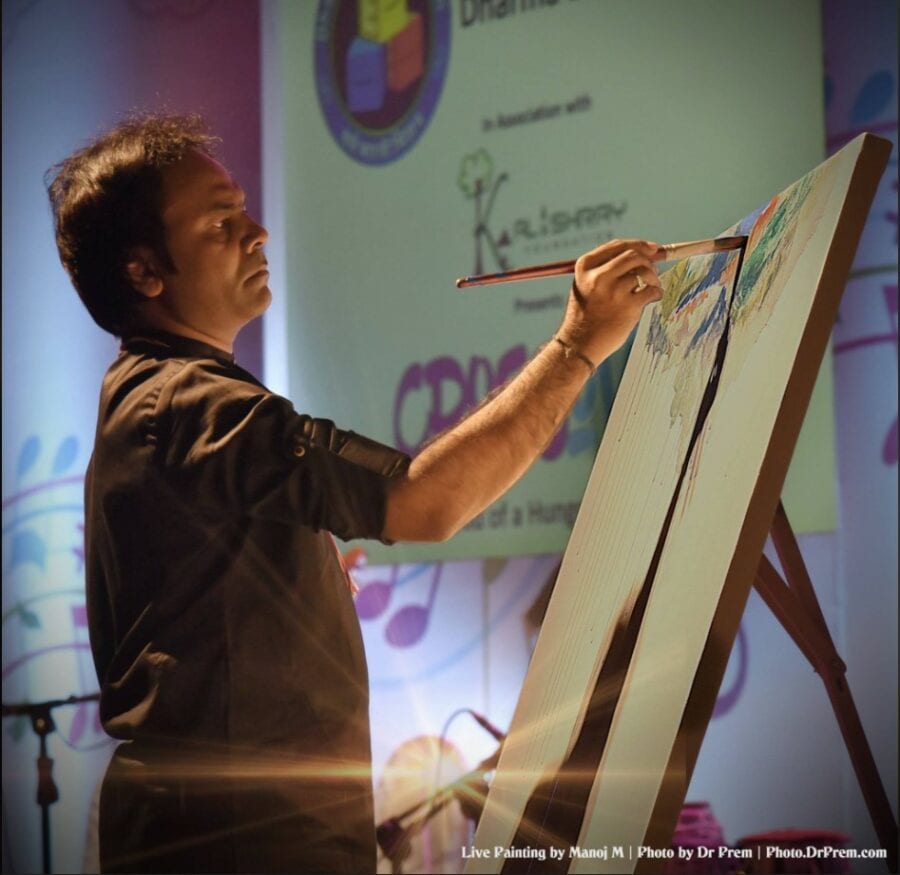 Comments:
Manoj Maurya – 
Thank you Prem Bhai, Now it's a great combination of Music, photograph and Painting. Lovely click.
Anuj Sharma – 
Adhbhoot tasvir mahan kalakkaro ko ek mahan klaakar Prem Jagyasi  bhaiya ne kaid kar liya apne camera me