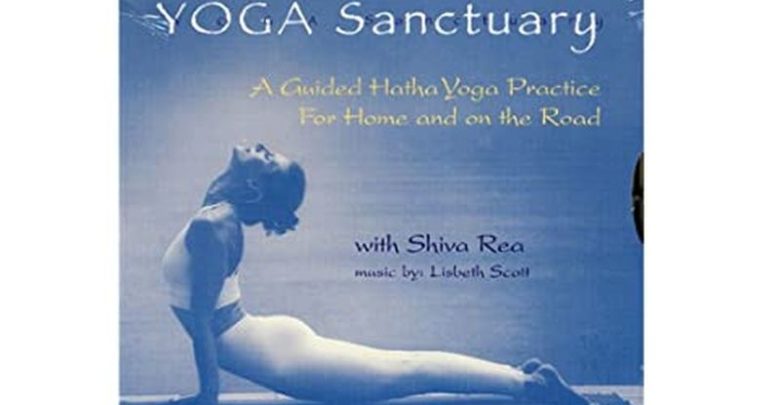 While the seemingly forceful, traditional Hatha Yoga hints at the Iyengar or Ashtanga forms of yoga, the yoga practice, however, has evolved over the years and now, it includes slow-paced stretching poses, relaxation techniques and meditational aspects of yoga. For beginners, the Hatha Yoga is a difficult yoga form that requires absolute dedication and concentration.
Nevertheless, if you can purchase any of the Hatha Yoga DVDs we've listed for you, you'll find that the outwardly stern practice is actually a sublime, interesting ritual.
Yoga Conditioning for Weight Loss – Hatha Yoga – Fit for Life Series
Price: $14.00 (Available at Amazon)
Compiled by Susan Fulton (a professional instructor), the Yoga Conditioning for Weight Loss – Hatha Yoga is an easy to follow, superb anthology of Hatha Yoga postures. The DVD includes detailed instructions on mastering Hatha Yoga postures like Sun Salutation, Tree Balance, Half Moon Balance, Boat and Plank. Highly beneficial for both beginners and seasoned yoga practitioners, the DVD offers ways to attain better stance, poise and harmonization.
Inch Loss Yoga – Hatha Yoga for Toning – Healthy Living Series
Price: $19.00 (Available at Amazon)
Directed by David Morgan and enacted by Susan Fulton (a professional Yoga instructor), the Hatha Yoga for Toning DVD promotes techniques and postures to help you attain perfectly toned muscles, enhanced relaxation, improved posture and better control over your entire persona. As you practice various yoga exercises, you'll notice a decreased stress level. Moreover, the Inch Loss Yoga allows you to choose the level you wish to begin your practice.
Yoga Sanctuary: A Guided Hatha Yoga Practice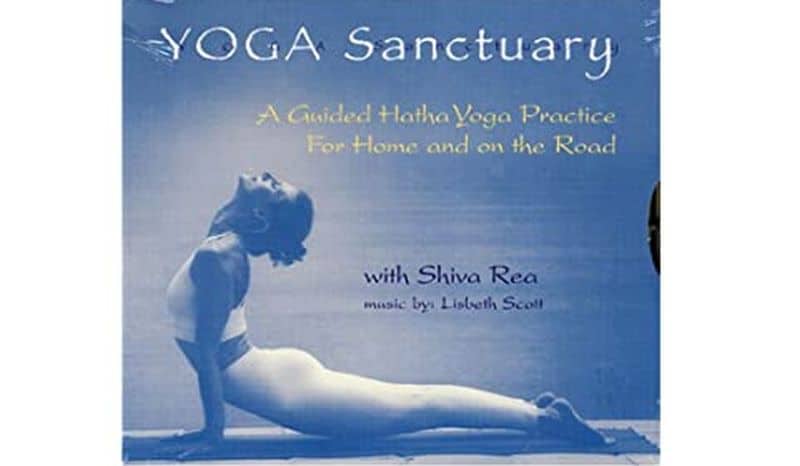 Price: $27.00 (Available at Amazon)
Avid yoga practitioner and instructor Shiva Rea has compiled a wholesome DVD tutorial that allows Hatha Yoga beginners to create their individualized yoga schedule. After all, we've our individual needs when it comes to practicing yoga and reaping its benefits. So, the tailor-made anthology of impressive Hatha Yoga poses is exclusively compiled for those who prefer following their own, self-directed practice routine. The Yoga Sanctuary is a worth buy for sure.
The Power of Hatha Yoga: Beginner Series
Price: $17.95 (Available at Amazon)
The Power of Hatha Yoga: Beginner Series includes 20 easy-to-follow postures for Hatha Yoga newbies. After following the included steps for a month, the practitioners will feel a sense of composure and better posture adding volumes of grace to their persona. The detailed Hatha Yoga postures series helps you become more flexible and balanced. Moreover, dedicated efforts will help you attain better concentration, balance and willpower.
Power of Hatha Yoga CURATIVE series: Beginner
Price: $16.95 (Available at Amazon)
Famous yoga guru Naader Shagagi has created this well-planned series of Classical Hatha Yoga postures that should help beginners being well versed with Hatha Yoga. The 30-minute DVD narrates a yoga class experience and includes detailed instructions of Pranayama breathing, sun salutations, half moon pose and meditation.