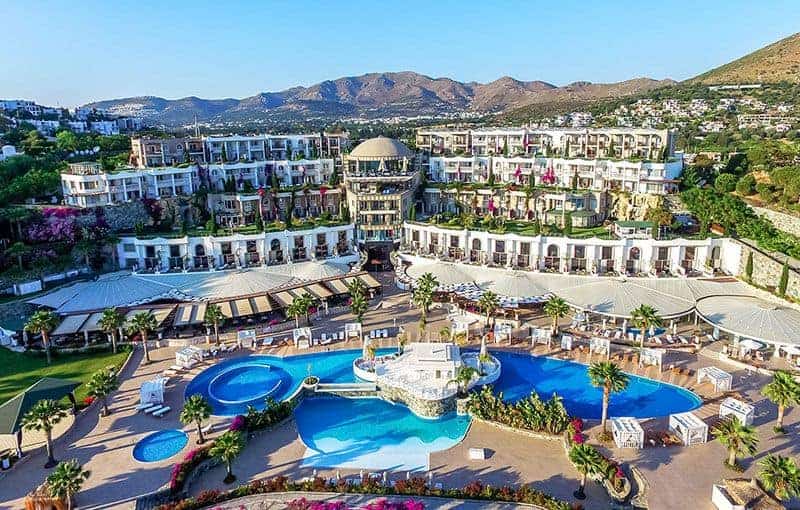 Your body needs rejuvenation and flushing out toxins that you collect over time becomes imperative. We present here a selection of affordable detox retreats that would transform you into a whole new level of health and life and that too at a budget that is way too slim.
Vacations are custom designed to give you a much-needed fillip and that you carry for quite some time. With carefully designed diet plans, exercises and a wonderful combination of wellness programs and cleansing methods you get a thorough recharge and feel greatly energetic.
10 most affordable detox retreats in 2019:
Exotic detox retreats are scattered all over the globe from India to Italy and they come surprisingly inexpensive with quality service. Here we go exploring some of them:
1.     Soneva Kiri Weight Loss and Detox, Thailand: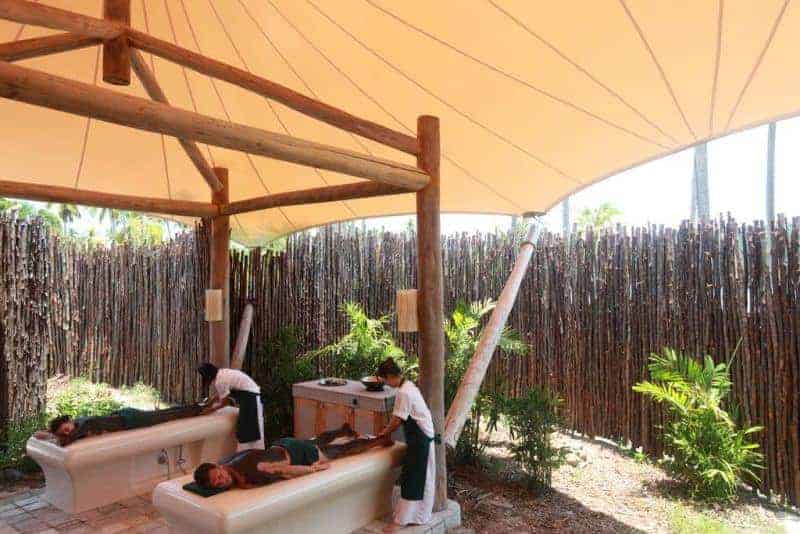 Image Source : i.assetzen.net
This retreat located in Thailand has won an award and is nestled upon a cozy spot in the tropics. The day starts with taking in confidence your fitness consultant and frank admission of all health issues you are experiencing currently.
You will undergo a fitness test and advised to follow a lifestyle regime that would suit you best answering your problems. Treatments are amazing and programmed on a budget that won't tear your wallet. Services offered include:
Holistic Spa Therapy including detox wraps and massages
Pilates
After the vacation you feel all your stress boil away and you are transformed into a unique phase of physical and mental wellbeing.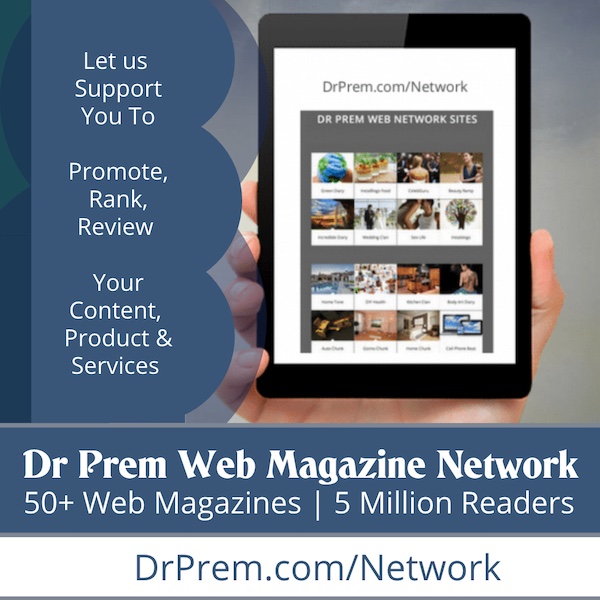 2.     Master Detox, Turkey: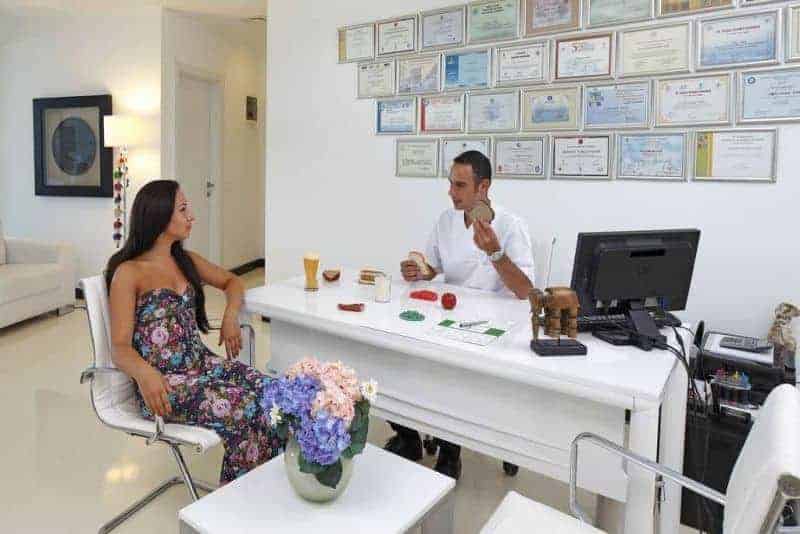 Image Source : i.assetzen.net
This quaint place is located by the sea coast in Turkey. Being one of the most affordable detox retreats, it offers detox programs, especially emphasizing on raw food kitchen delicacies that are result oriented.
By the time you have completed a few lessons on yoga, combat fitness and a healthy gourmet regime you will pleasantly discover transformations taking over you. A diet of fresh juice would cleanse yourself and yoga classes help you achieve equilibrium, focus and energy. Valuable consultation with experts is available helping you diagnose and address your health issues on a long term basis.
3.     Ti Sana Liver Detox, Italy:
Image Source : leading-retreats.com
Even counting expensive European retreats, Ti Sana Liver Detox ranks among one of the most affordable detox retreats. Wellness destinations are many and Ti Sana has earned a prominent status by its sheer quality and deliverance.
The striking features range from a low-calorie diet and herbal concoctions for flushing away your body toxins to fitness classes that enhance your metabolism rate. Services from wellness consultants are available at wallet-friendly prices.
Pilate classes, Qi Gong and Martial fitness tutorials put you on a new high so far as your energy level is concerned. They have a luxury Spa with an amazing range of detox services that will completely unwind you. You relax stress-free as you hit the bed.
4.     Omm Retreat's Yoga in Paradise Island getaway, Isla Holbox, Mexico: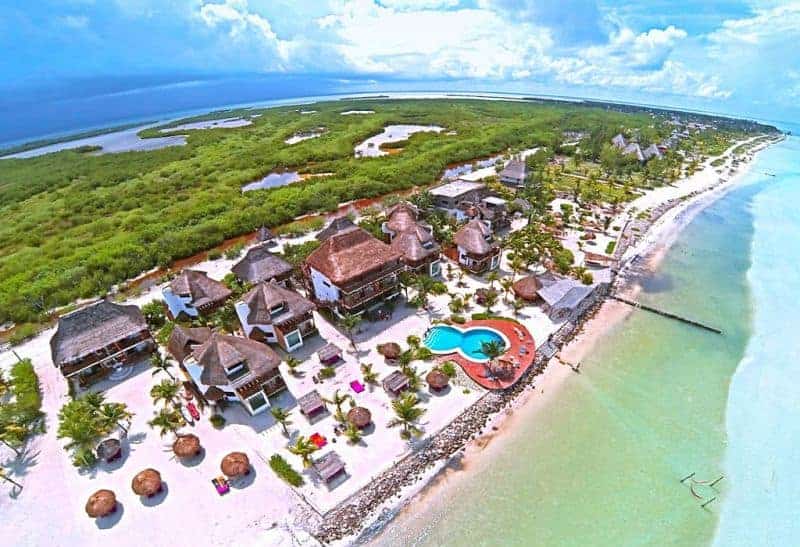 Image Source : ommretreats.com
This retreat is a dream wellness destination and the moment you step into this exquisite Caribbean island you are at once made aware of its highly relaxed vibes. Yoga getaway at Hotel Villas Flamingos is a new kind of pleasant experience that you will carry for the rest of your life.
The program starts with a two and half hours of Yoga classes in the morning followed by repeats in the afternoon. The concept of relaxation is awesome as you rest in a hammock over water and feel suspended over a film of eternal bliss. Omm certainly qualifies as an affordable detox retreat located right in the centre of exotic Caribbean magic.
5.     San Miguel De Allende, Central Mexico: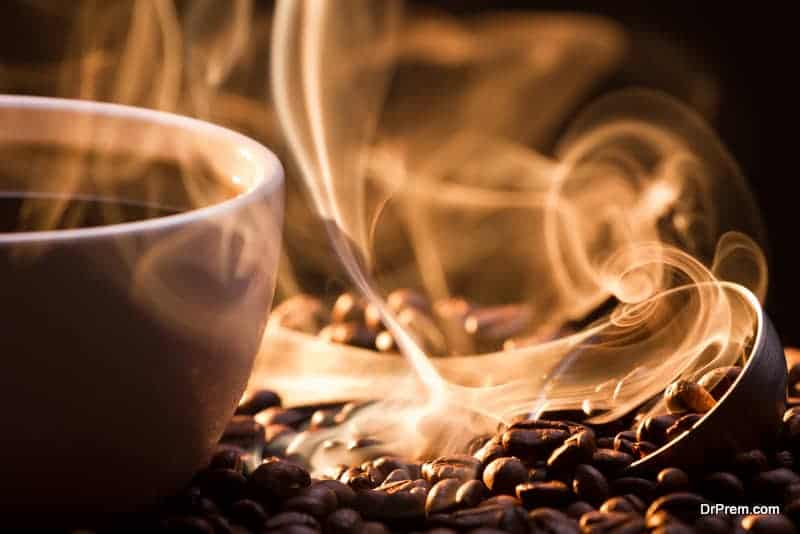 This retreat is located at the centre of Mexico with a lot of flamboyance and a highly colonial overtone. This is a two and a half hour car journey from Mexico City and the location is marked by its architectural excellence.
Detox packages offered comes cheap and other facilities include spa treatments, vegan diets, fitness centers, organic coffee shops, green juice bars and nature hikes. The retreat delivers all that is required to keep you high and happy.
6.     Ubud Sari Health Resort, Bali, Indonesia:
Image Source : ubudsari.com
This health retreat gives you all in one package:
Cleansing your system
Enhancing your physical and mental health
A super tranquil ambience
As always emphasis is on raw food with valued sermons on its health benefits and methods of cooking. Health spas deliver awesome massages and detox centers focus on cleansing you of wastes and toxins.
Meditation classes and alkaline diet workshops are added features as are colonics delivered by qualified experts. There are arrangements for secluded and sterile cabins so that no one can trespass your privacy. Despite all these facilities hard to find anywhere else, Ubud Sari is considered one of the affordable detox retreats.
7.     The Sanctuary, Koh Phangan, Thailand: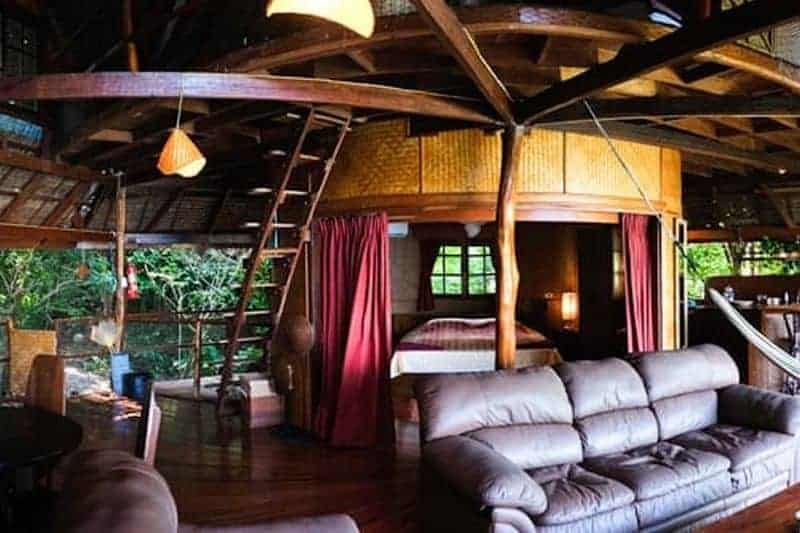 Image Source : thesanctuarythailand.com
Located in the Island of Koh Phangan, this Thai detox retreat is one of its kind. Vibrant and resourceful, this retreat offers awesome vegan meals and juices. Facilities include yoga classes, cleansing centers and sweat houses.
For Colonics, you can handle your own programs based on the type of conoids you prefer ranging from pure water to coffee for detoxification sessions. A 7-day detox program in a Thai modeled cabin would cost you around USD 1200. The price varies on the span of session and type of cabin opted.
8.     Sanji Wellbeing Resort, Bodrum, Turkey: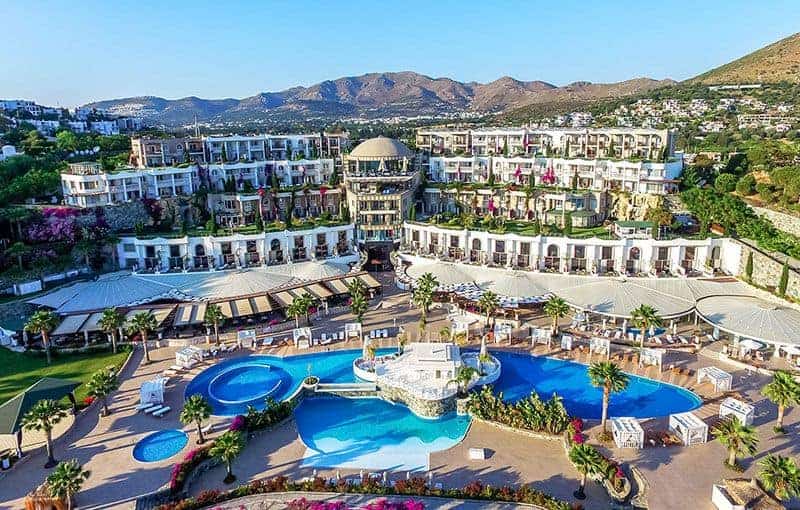 Image Source : sianjilife.com
They have a strong tagline" In Raw we Trust". This is not just an empty preach, they practice the same in action and essence. Three different fasting, cleansing and detox programs come at pleasingly affordable prices making Sanji one of the affordable detox retreats.
Master Detox, Raw food Detox and Alkaline diet in moderation is the key to their immense popularity. Packages run for a standard 7 day that costs around USD 1100 with an ocean view room. Steam room, Turkish bath, hot sauna, Pilates and yoga are other services. Price largely depends on accommodation and the season you drop in.
9.     Bamboo Yoga Retreat, Patnem, Goa: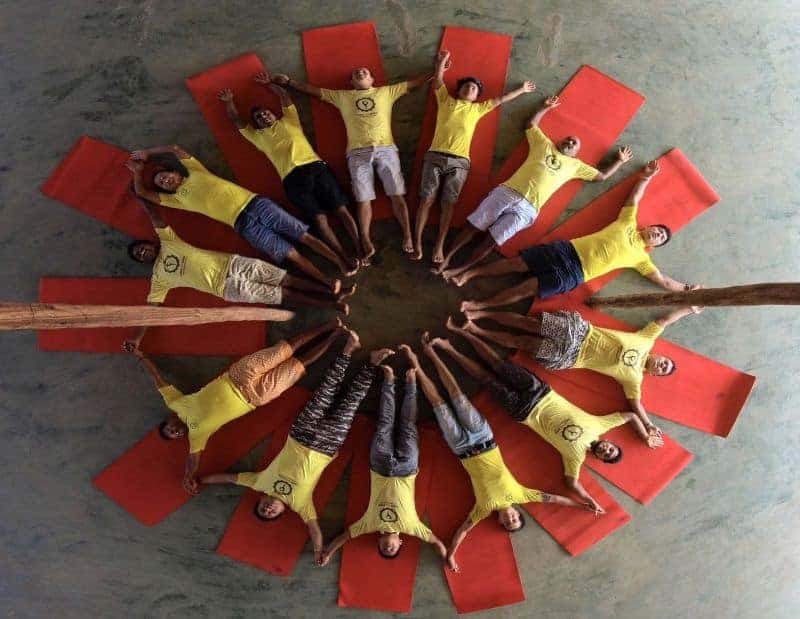 Image Source : bamboo-yoga-retreat.com
Since it is the origin where Yoga evolved it is quite natural that in India affordable detox retreats do exist. One such is Bamboo yoga retreat in Goa. The primary attraction is the location of this resort by the scenic Goan beach and second reason is it being pocket-friendly.
Mediation and sunset yoga classes are hugely popular and unwind you. Accommodation in bamboo beach bungalow with special spa treatments (Keralite herbal baths) has a worldwide appeal.
10. Anahata's 8-day holistic healing and yoga retreat, Mysore: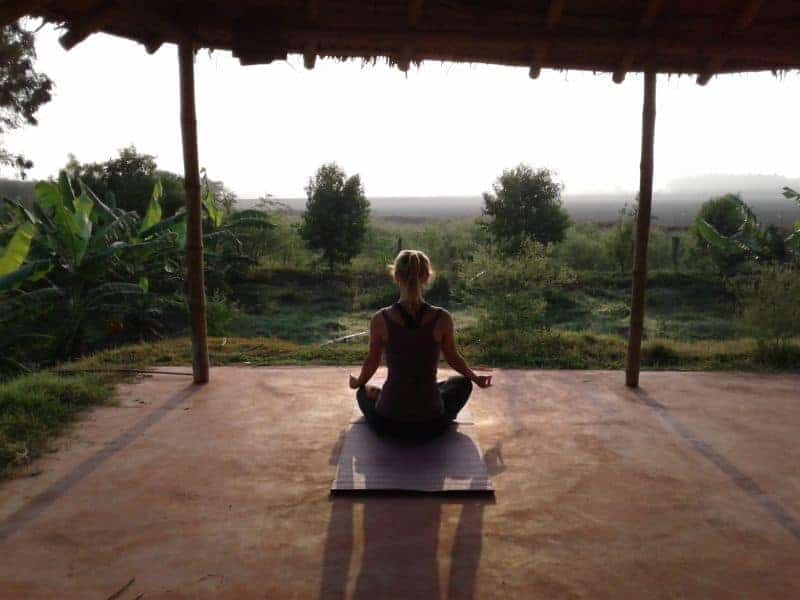 Image Source : anahata-healing.com
When you are a detox buff and you are in India you shouldn't miss Anahata's.  A typical ashram life is promised where you are miles away from the grind. You thrive on organic meals and satvik detoxification diet.
The program includes 5 days of Ayurvedic massage, regular yoga and meditation classes, drawing healthy juices, cleansing sessions and tranquil trances. Location is picturesque between a pristine forest and a lake adding to its landscape charm.
Do you know any other retreats that should be featured here? Contact Us.