Which countries are promoting rural tourism?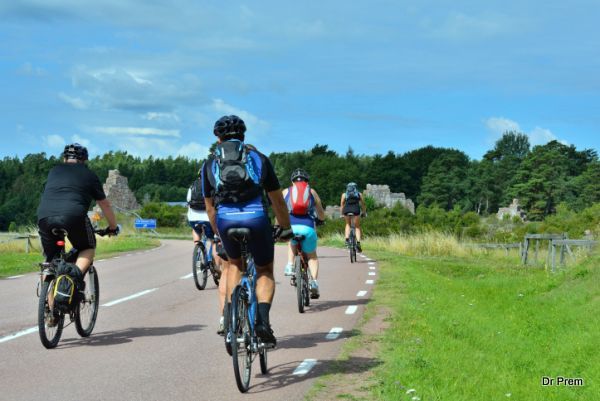 The potentiality of rural tourism is best utilized in countries enriched with natural picturesque landscapes with a standard rural population in order to support the basic infrastructure essential for this mode of tourism. Rural tourism is being promoted globally irrespective of the economic status of the nations. Tapping the rural tourism market through proper planning and management generates an alternate and steady income essential for the growth and sustainability of the remotely located villagers, ultimately contributing to the economic growth of the country. Promoting rural tourism demands a huge initial capital investment for the related infrastructure development which is not a problem for the developed nations, but for the developing and under developed countries fund crunch is a serious hindrance for promoting rural tourism.
Rural tourism has seen a tremendous growth in the major developed nations with US going for special niche tourism like wine tourism, agri-tourism and eco-tourism promoting harvesting festivals through rural tourism. As per the reports published by Federal Reserve Board in Kansas, tourism industry generates about 3.6% of total employment in US. Rural areas, well known for a particular agri- product or farming are now-a-days being developed into sites of attraction through wide spread marketing of wine tourism and harvest festivals drawing tourists from different parts of the globe.
Rural tourism has also seen a marked development in European Union countries like France, Great Britain and Italy as more Europeans are opting for countryside vacations participating in various farming activities. France has a rich heritage of rural tourism dating back in the early fifties of the 20th century. Leisure is not the sole purpose as educated tourists are more inclined towards intellectual enrichment and knowledge gathering. UK government rolling out specific "Green Measures" and "green deals" every year in order to reach a target of reducing carbon footprints in the coming few decades is also encouraging rural tourism packed with eco-friendly measures ideal for rural areas.
Rural tourism in Japan and Korea offers relaxing tourism packages providing accommodations and meals to the visitors in the inbuilt inns, farm houses, home stays and cottages within their farms, allowing them to watch and participate in different farming activities throughout the year. Rural tourism in Malaysia presents a sort of adventure tourism and nature trails with specific rural areas housing rare species of flora and fauna posing attraction to a large group of nature lovers.
Rural tourism in developing nations like India, South Africa, Brazil and Indonesia is widely practiced in plantation areas like tea, coffee, rubber and spice gardens where tourists can stay in special accommodations with utmost comfort and engage themselves in various farming activities like sowing, rearing, plucking and grinding of these highly demanded crops, exported to different corners of the globe. South Africa is fast making its position in the world tourism market exhibiting rural tourism through ostrich farming in Southern Cape, and establishing the popular Western Cape Wine route housing about 300 wine farms providing all sorts of activities of wine tourism to the travelers.
Underdeveloped nations have a huge scope of developing a sustainable rural tourism, but lack of funds and consensus are often the major stumbling blocks in the path of progress.