Why should you visit Khajuraho?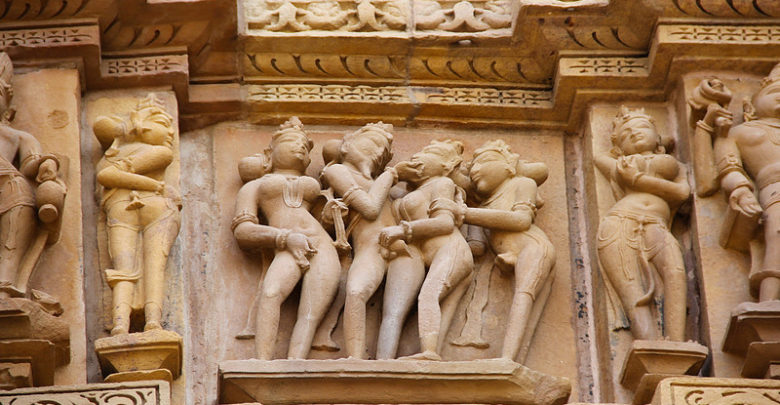 Exploring Khajuraho is an amazing experience perhaps the best in the school of ancient Indian temple art and architecture that can leave a visitor dazed. The entire region in the vicinity of the temples is extremely tidy and well preserved. The temples are richly decorated though almost a thousand years have elapsed since their creation. The tourist gets an impression as if these amazing monuments have sprung up right from the centre of the earth just the other day.
The structures and monuments have a well designed layout founded on laws of engineering. If the structure of the temple suggests sound engineering principles, the carvings and ornamentation would certainly be the last word in the field of contemporary art.
The images sculpted reverberate with boundless energy radiating outward. The figures of men and female sculpted out of sandstone speak for themselves. The word erotic art won't do justice to the brilliant pieces frozen in stone that awaits the visitor.
The sculptures are extremely graceful, and while chipping the artist have poured in all his brilliant imagination and passion into stonework and created immortal artwork throbbing with life! The figures are not just expressionless inanimate rock art. On minute observation love, passion, humor, hate and ecstasy could be spotted in the otherwise silent statues. They are surprisingly expressive and seem to establish communion with the spectators engrossed in their magnificence. The eroticism does not suggest profanity. It has a divine connection and this sexual unification is considered sacred. The figures are sculpted and engraved on temples as a show of reverence to the deities.
The temples of Khajuraho are declared as world heritage sites by UNESCO for their beautifully crafted rock art. With the majestic Vindhya Range in the back ground, the place is certainly a dream destination for tourists.
In a single package, ancient temple art of exquisite quality, national parks, beautiful landscapes, a disciplined and satisfactory ambience and a gorgeous dance festival of worldwide eminence are all covered.
Hotels are reasonably good and the standard of service excellent. Food is mouthwatering. The surrounding infrastructure and accessibility to Khajuraho is quite satisfactory. This place has got all the essential attractive features that make it a blazing spot in the global map of international tourism.
In fact, highly quality art and the delicate finish with which the immortal sculptures are endowed inspires the artist in you. There exist the shopping areas where miniature replicas done in soap stone are put on sale. You have a wide choice of shopping and can decorate your living room with these amazing collections of antique worth.
Khajuraho: International Love and Art History
Erotic art in Khajuraho – What it reflects?
Khajuraho- A critical evaluation from socio cultural angle
Role of nature and environment on Khajuraho art
Life of people in ancient Khajuraho
Combining Wildlife, Cultural, and ecotourism in Khajuraho
Specific Khajuraho Temples with their essential features
Khajuraho Wild life safari – Special attraction
Khajuraho Dance Festival – The special event
Eroticism in Khajuraho – The Philosophy behind