Why Tribal Tourism Matters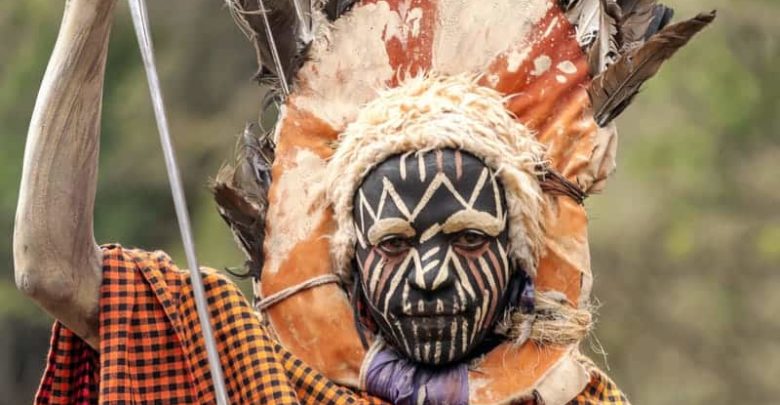 The section of a human population included within the definition of 'tribes' is quite a large number whose existence can neitherbe ignored nor be treated with blank stoicism.We do have a responsibility towards our tribal brothers limping way back behind us in terms of quality of civilization,enlightenment and other conventional parameters measuring how far we have progressed since the fist aura of civilization dawned upon us.It is the perspective of how we see a tribal society in action is what really matters.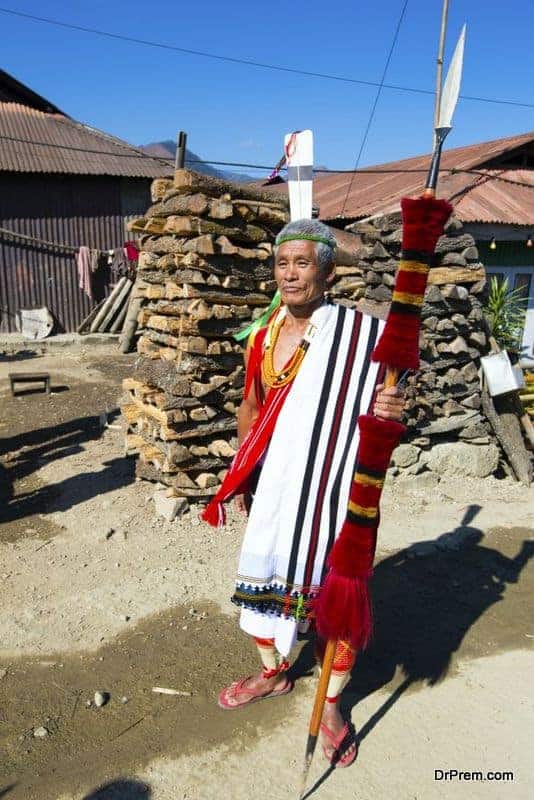 That they have yet to make a lot of advancement in education,health care and sanitation is an undeniable naked truth. On the same discussion premises, it is also a fact that their social system is far less complicated than ours. The elements of deceit, hypocrisy and pretense are usually absent. Their habitat is far less polluted and social norms and disciplines are generally not violated. Fear of a father figure represented by the clan chief exists.
The exotic tribal population spread across the world presents exotic cultural diversity. Decked with color and mirth, the tribal festivals run a brilliant riot of color leaving those witnessing it stunned with delight.And to taste the excellence of sublime traditional customs and tribal festivals, tribal tourism seems to be the only getaway.Tribal tourism has a ton of soothing effects upon one's mind.
Nestled in the foothills or in the middle of wilderness with tranquil greenery all around and located far away from the harsh grating of a noisy civilization tribal tourism destinations open up idyllic locales and a portal to a refreshing draft of air that cleanses your physical and spiritual elements. It works wonder on your well being and you feel uncoiled and stress-free.If you observe a tribal society from a close range, it will simply fascinate you. It is an incredible storehouse of traditional culture and exotic heritage.
The wealth of art and crafts nurtured in a relatively primitive society is awe-inspiring. The tourists would certainly realize there is a great potential embedded that could be tapped and showcased before the civilized world to reap immense benefits.Benefits that can be drawn from the right sources at the right point in time and could be put to use to help the tribes themselves.
We need to make frequent expedition to the tribal world and study it in detail and depth. We need to comprehend and appreciate the wonderful mechanism by which a tribal society is run and tribal tourism makes it possible.For an allround development of the tribes,tourism needs to be done at more frequent intervals at tribal belts without leaving any negative footprints.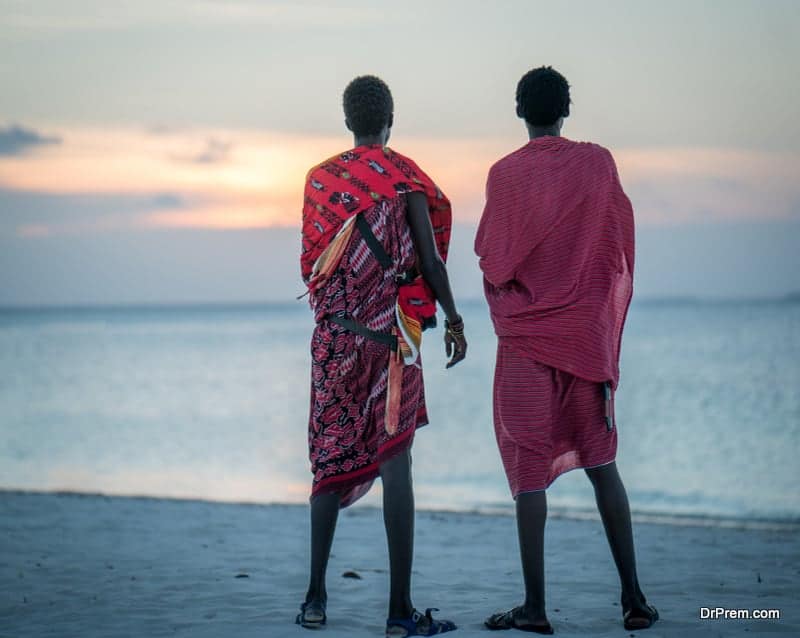 Tribal tourism is a conduit that bridges the chasm between the civilized world represented by the tourists and the tribal world populated by the tribes themselves. The cultural flow along this bridge is a much-desired inter-civilization swap and an eye opener as well that helps both the tribesmen and tourists in knowing each other. Surely tribal tourism makes them all happen and helps break the pre-conceived notion that tribes are primarily Stone Agesavages hostile to the civilized world of tourists. Tribal tourism helps break this facade taking a peep at the beauty lying on the other side.
Tribal tourism fortifies the economy of the financially backward class in which the tribal population occupies a major share. It generates employment in the region. Professional vacancies for efficient tribal tour guides come up only to be filled in by suitable incumbents who with a proper training and right exposure could make out a living for themselves.In fact, these are the field workers and important nuts and bolts in the complex machinery of tribal tourism that could make the tour experience more and more attractive by their dedicated and focused service.
More prospective tourists will be drawn to the sites and more money would pour in as a natural consequence.This money could be utilized for the upgradation of infrastructure,building better accommodations,development of local business and the tribal community. Tribal education and health issues can get a shot in the arm with the cash flowing in from the visiting tourists.This multidirectional progress would have a counter effect on the tourists leaving him happily smilingwith the tribal tourism accomplished.
Lack of proper education and awareness for health and sanitation brings in a multitude of problems to the tribal population.Inability to combat with these problems leads to grave consequences often and extinction of a tribe as a whole is one and the worst of its kind!Assault of diseases due to lack of medical facilities coupled with malnutrition is one big culprit.
Tribal tourism opens up the barricade shielding a good and honest community plagued with superstition,lack of updation and exposure to the immense medical and other benefits brought about by progresses made in the field of science and technologies; benefits which are unfairly enjoyed by the civilized world.
Tribal tourism echoes the wails of deprivation of the tribal community and sends them to the civilized world to be heard, to think over with compassion and sincerity and to provide a solution.
Apart from their traditional profession, focusing on hunting,weaving,craftsmanship and crude agricultural practices the tribes can be trained into new vocations like setting up primary school where local teachers would be required. The initiative may well come from the tourists who may constitute a guild and take the collective responsibility of imparting basic education to the tribes.
Tribal tourism plays a significant role in forging integrity.However, the cultural divide that separates the tribal world from the civilized should exist to retain the unique identity of the tribes. But when it comes to sharing the fruits of scientific and economic research and development, the tribal people should not be devoid of their fair share.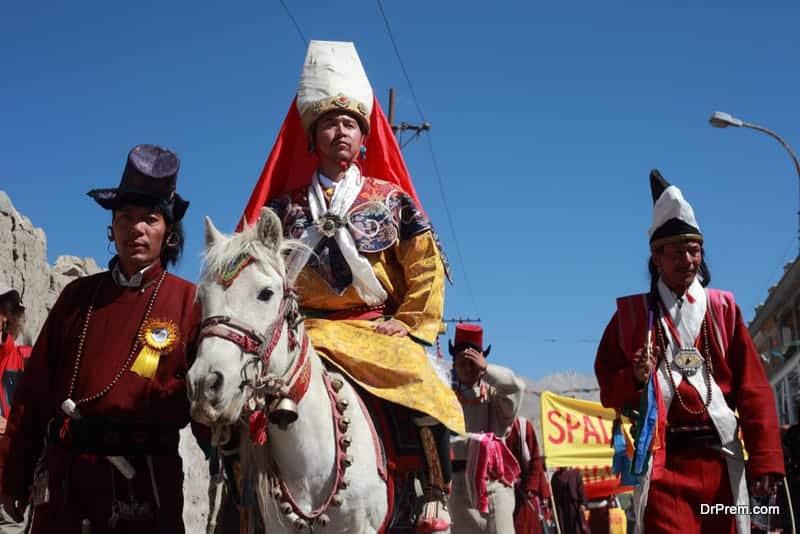 Unless you know exactly in what aspects of life they are being cheated due to their ignorance and how would they respond to a scheme or aid proffered to them by the civilized world, you cannot possibly work out a tribal development program.And the answer to your queries won't come unless you visit their realm and meet them personally, which is infact, another name for tribal tourism tha treally matters.
Tribal tourism is an eye opener. You feel speechless to find there are weird customs alive and in practice which you thought were dead. In certain parts of Africa, a fistfull of leeches is still employed in a ritual cure for infected blood. The blood suckers are believed to drain out the infected blood inviting the malevolent spirit into them from the body of the diseased.
In tribal parts of India,witchhunting is far from dead. Elderly poor souls caught and accused of spreading malady and child kidnapping are tied to stake and set aflame. How would you treat cases like this? It is grossly unfair to shut our eyes to these kinds of issues when we share the existence in a common planet. More and more of such cases would come up only if we take a little pain to explore the inside story of tribal culture. Tribal tourism would, hopefully, show us the way and provide a solution.
Essential Components Of  Tribal Tourism
Best Practices In Tribal Tourism
Tips For Precaution, And Prevention When On Tribal Tourism
Overview of tribal tourism with special guidance on its preparations and preventive measures
The Do's For Getting More Information On Tribal Tourism
Planning Your Tribal Tourism Trip Right
Travel And Tourism Arrangement In Tribal Tourism
Things You Can Do Post Tribal Tourism
Overview of tribal tourism with special guidance on its preparations and preventive measures
Getting Your Finances Right And Budgeting For Tribal Tourism