Traveling cheap and smart to your holiday destination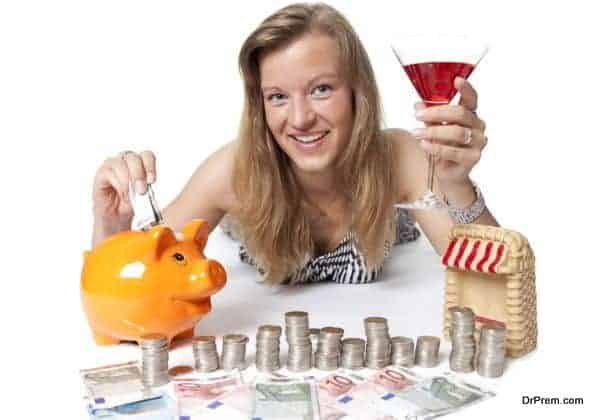 There are Luxury hotels for the rich as well as high end travelling and eating options for them. But what about those among us, (in fact the majority) who cannot afford the luxuriating options of going out to the destinations they so much cherished. It is a question of budgetary constrains before travelling as well as when they are on the tour. Here we bring to you a list of advices that will surely help you travel out from this fixating problem-
Take off-season holidaying breaks
The high time tourist season is the period when everything in the holidaying destination tends to be high, right from airfares to eating. The place is also over-crowded that makes the whole experience of staying somewhat rushing. It is better that you take up the tours in the off seasons when the tourist footfall is light and the rates are cheap. Some hotels and airway companies even give out as much as 50% discounts during these times making it possible to travel cheap and live off high-end hotels.
Make it a point to travel light. Do not carry extra weight in your baggage in the form of oddities and other items that you could dispense with at the very place or that can easily be had in the destinations. Toiletries, bathing gown and towels, books, extra pair of shoes and belts should all be left behind by you. Extra clothes like T-Shirts can be bought locally. This will not only lighten your baggage, making it possible for you to carry or pull along your bags yourself when need arises, but also cut on the baggage cost you have to pay in airplane and elsewhere.
Self-laundering the clothes
Do not waste money and time sending the clothes out for washing. On the other hand you can do it all by yourself. Just carry along a clothesline and hang the washed clothes on them. Do not carry expensive clothes along- just the bare minimum and cheap. This will let you rudely wash them for a quick cleaning and drying. The local places have plenty of clothes meant for rough handling. The plus point is that you might not even need to carry them along back home when you are to return to your homes.
If you thought that haggling was for roadside people below your rank and file, you are wrong. It is an art and a way in which you can in fact enhance the enjoyment of the locality. Haggling can helps strike a sound bargain for you. Just remember, not go out to unchartered places that look dangerous. Learn this trading art with a touch of humor. Temperaments can run high while bargaining and this can cause the situation to get ugly.

Lastly, making a proper research on your holidaying destination can help you keep back in your wallet a few notes. Look out for the best staying places with the cheapest deals. These staying places need not necessary be typical city hotels. There are other places like home stays, bungalows, guesthouses, rest houses and lodges near cities, in suburbs, and in villages that have plenty of cheap living places.
Also, look out for any promotional events that might give you an opportunity to stay in a new travelling destination. Home sitting is an upcoming home stay trend that is fast catching up with the people.
These are some travel tips you can benefit from. Travelling cheap is not all about living and travelling shoddy, but doing so smartly.