Top ten destinations for responsible tourism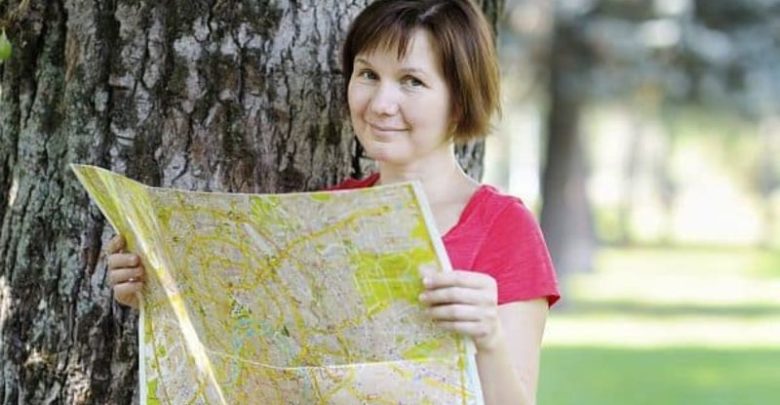 Ten destinations merit a special mention as award winning picturesque locales endowed with the entire marvel to give you enough pleasure and an exposure to the lifestyle of the locals and their commendable endeavor to help conserve the environment around them. We have here the following list:
1)New Zealand:
Mountains, lush green valleys and amazing glaciers that end up in splendid coastlines are some of the unique features that will stun you on your New Zealand trip. The above description cannot confine the amazing beauty of this island nation within the limits of a few adjectives for there are thick green woods and sloppy terrains offering you opportunities for a long hike. There is an effort from all levels and all walks of life to use tourism to its optimum leverage drawing benefits to improve the living standards and turn the nation a better place with an all round progress. It had won the World Responsible tourism award in 2008.
2)Roros, Norway:
This old mining town frozen in time is also a UNESCO World Heritage site. For the past 85 years, it has invited tourists from all over the world and has preserved and showcased its cultural heritage. This is truly a breath taking getaway where you relax and explore the local culture; go for long stretches of hiking and cycling through greenwoods and rowing across rippling blue water. However, there is more to it like ice sledging and snow shoeing with the amazing herds of reindeers looking on. It is very nostalgic, and fragments of tradition are preserved till date for the world to see.
3)Bonito, Brazil :
Obscure from the outside world, this Latin American paradise on earth is endowed with mountains, rich forest cover, caves and fabulous water bodies. Its approach towards promoting and encouraging responsible tourism is innovative and merits a special mention. It has bagged the World responsible tourism award in 2013. The collection of wildlife is splendid, and there is an all round effort to help you be a responsible tourist protecting its ecology, diverse spread of flora and fauna and ethnic culture.
4)The North York Moors, UK:
This magnificent locale had the distinction of collecting the credit of being the best protected area back in 2004. The landscape is wild portraying a picture of the distant past. The magic charm is heightened by its splendid coastline, vast expanse of moorlands and Georgian town planning. You can have water as your transport in Harrow gate or just hire a two wheeler to move around the awesome landscape.
5)Cape Town, South Africa:
Nestled in the wildlife country with lions, elephants, rhinos, cape buffalos and antelopes sprawled around in a startling mix Cape Town is a place where history and space age modernity exist side by side in a serene co- presence. The exposure to cultural aspects of this enchanting land and the awesome scenic beauty is a treat to the eyes and largely informative. Preservation projects are innovative and well organized.
6)Tobago:
If you are drawn towards authentic Caribbean culture, Tobago is one place where you will certainly taste it due to its rich assortment of wild life and the haunts. People are conscious of their natural wealth, and the entire environment and culture is conserved with painstaking endeavor.
7)The New Forest National Park, UK:

This is an old civilization as old as ninety years located in the southern part of the country bordering the sea. Calm and beautiful forestry, spectacular pathways, old world hamlets and ever present forest ponies would transport you to a scene belonging to a past era altogether. This place has to its credit the world's best responsible tourism destination award in 2007. Infrastructure is excellent and promises you a smooth transport.
8)Aspen, Colorado, US:
The city of Aspen is infamous for its notorious link with riotous indulgence and drug abuse. Its stunning beauty enthralls the tourist, and there is ample space and opportunity for outdoor adventures specially rafting down the nearby white river. The adjacent forest is a heaven for long hikes and downhill slopes are fascinating to the ski buffs. Situated in the isolated region of the Rockies, the Elk Mountains and the Swatch range, this amazing destination is a paradise for tourists bent on tasting the pleasure of responsible tourism.
The mammoth mountains mesmerize you by their awe inspiring beauty. Even the mountain sports are eco friendly, and the care and preservative efforts initiated to conserve the environmental treasure has served a fitting tribute to laude this destination to the responsible tourism hall of fame!
9)St Kilda, Outer Hebrides:
This is a brilliant fragment of archipelago; it is cut off from the mainstream bustle of the Scottish landmass and located in a secluded part of Scotland's Outer Hebrides. These specks of landmasses carry the prestigious award of being the UK's twin UNESCO World heritage site known for its exclusive cultural and ecological connotation. Traces of developed human civilization are pronounced in this intriguing archipelago as is evident from matchless architectural remains from the prehistoric era, which has been meticulously preserved till date.
This marvelous place carries the rare distinction of being one among the few places in the world commanding a shared rank for its environmental and cultural excellence. This island is also a nesting bed for a myriad marine bird species like St Kilda Wren and Atlantic Puffins to name only a few.
10)The Lake District National Park, UK:
The country is noted for pleasantly surprising scenery, transparent water of the lakes and the thrilling adventure sports to keep the enthusiasts in high spirits. Here you see how tourism business merges into a consortium with conservationists and operate in harmony towards conservation of nature, heritage and ethnicity indoctrinating the significance of responsible tourism into customers.
The tourism board encourages the tourists to relish and comprehend the unleashed beauty that sprawls over extending its magic on the tourists guiding the locals attain a better standard of living improving their environmental, financial and working conditions. This exotic place is located in the country of Cambria and boasts of mountains, panoramic valleys, lush meadows, rustic settlements, urban pockets, a fantastic coastline and fine looking lakes. For tourists, there are cozy accommodations complete in every respect meeting all the modern requirements.Here you have dream cottages, holiday inns and boutique hotels with fine dining accompanied by an assortment of choicest wines.Embarking upon this unspoilt location, you feel that there has been an honest effort to conserve environmental riches and cultural wealth. Being an ideal destination for responsible tourism, it sees a good annual inflow of environment friendly visitors.
History of responsible tourism
Importance of planning in Responsible tourism
Activities in responsible tourism
Why responsible tourism matters?
Precaution and prevention tips in responsible tourism
Best practices of responsible tourism
Do's and don'ts of responsible tourism
How to get more information on responsible tourism
Things to do post responsible tourism
Travel and tourism arrangements in responsible tourism
Key drivers of responsible tourism
Countries promoting responsible tourism