Top 10 destinations in Asia for wine lovers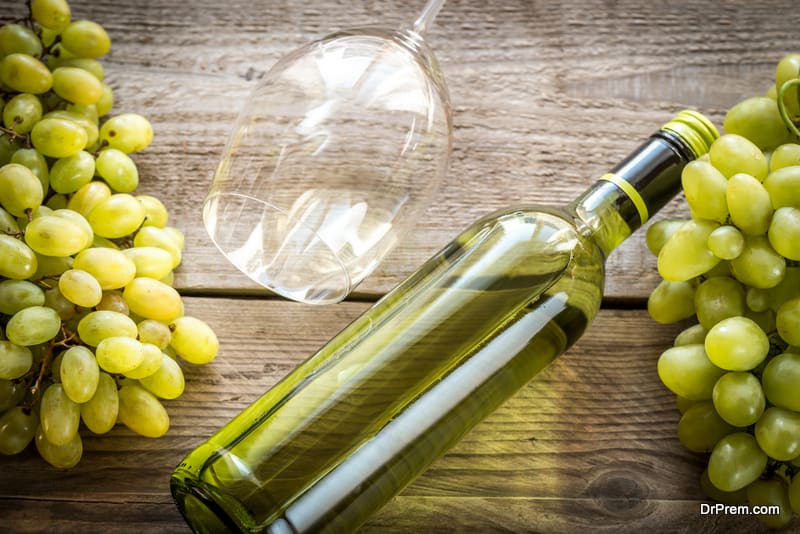 If you think tourist attractions of Asia is just limited to lofty Himalayas, tropical jungles and pristine sea beaches you are mistaken. Neither is its charms defined only by historical monuments and sacred sanctums nor by pilgrimages. There are some popular destinations for wine lovers too.
Well, it may not be fair to compare those with the European or South African wine producing countries, but Asian wine cult is turning into a fast expanding industry and that with an assured market. It is quite tough to pick top 10 destinations in Asia for wine lovers for the wide range of products available each offering an amazing taste.
Among Asian wine producing giants, China leads the competition and is the eighth largest wine producer according to global ranking. It has more acreage than France to its credit devoted to vineyards. Japan is a close second making its presence felt in the international market. Its local 'Koshu' grapes brew an awesome crispy and aromatic wine.
Upcoming wine producers in South East Asia:
South East Asian countries are coming up fast in the global wine scenario. Wine rich zones like Khao Yai in Thailand, Dalat in Vietnam and Bali have a great combination of climate and fertile earth.
Top 10 destinations in Asia for wine lovers:
Here we go exploring some of the choicest of Asian wine destinations scattered over the east, south, south-east and far eastern Asian countries:
1.     Changyu Pioneer Wine company, Yantai, Shandong Province, China: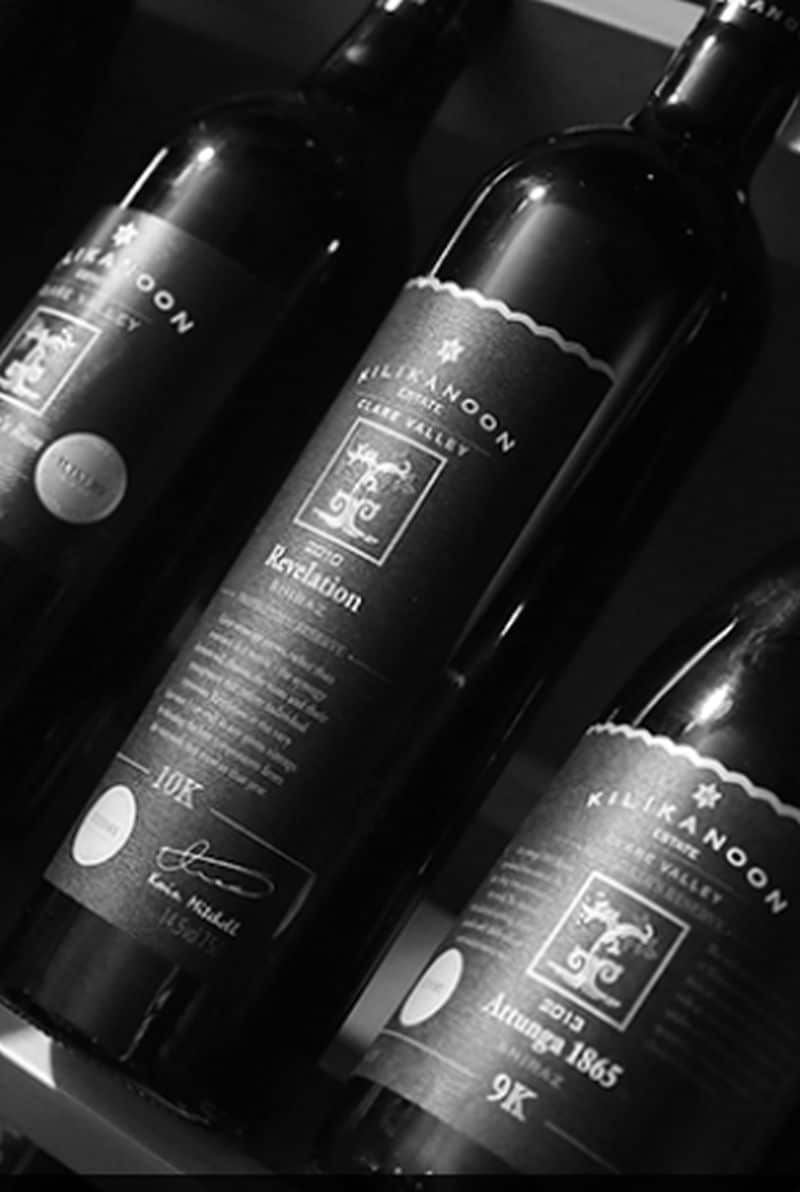 Image Source : changyu.com
It is not for no reason China has turned into a key player in the global wine market.  It ranks high among the top 10 destinations in Asia for wine lovers. Changyu is the first winery in China set up in 1892 bringing 35000 hectares of land under viniculture. Prime wine producing regions under Changyu are Ningxia, Liaoning, Yinjing and Penglai peninsula. Featuring 8 different châteaux, Changyu offers a great opportunity to wine aficionados to take a gratifying trip to this winery.
2.     Château Merican, Japan: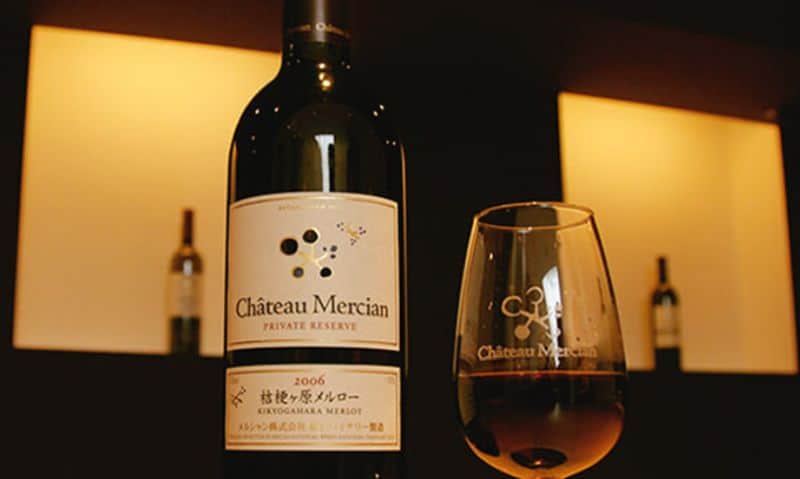 Image Source :  chateaumercian.com
Japan boasts of having top wineries in Asia. Set up in 1970, Château Merican was one of the first winemakers in the land of rising sun. In 2016, the winery earned the prestigious "winery of the year" award. It was the first ever Japanese winery to win a place in wine spectator, a lifestyle magazine on wine culture. Estates are neat and immaculate and wines taste marvelous.
3.     Ayutthaya Vineyard in Inle Lake, Myanmar: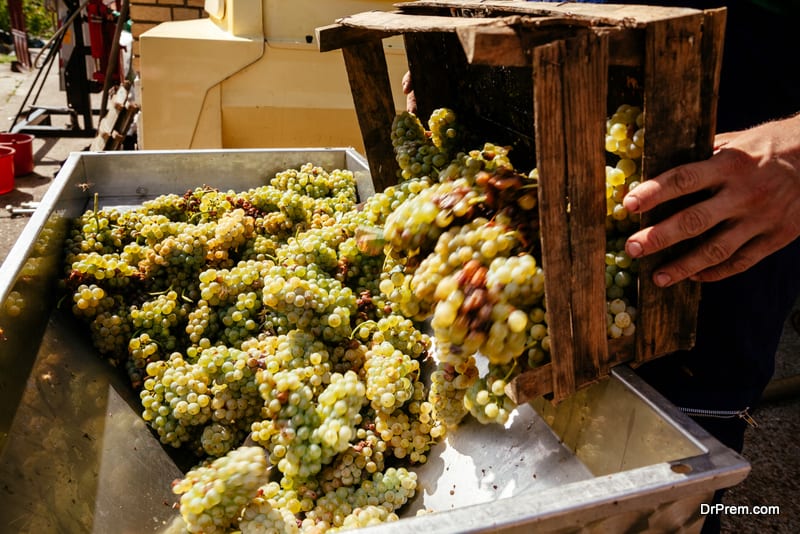 This premier vineyard perched on an elevated terrain of 1200 meters can be accessed by a half an hour drive from Nyang Shwe, the northern bank of the Inle Lake. Distinguished wines are Ayutthaya red, Shiraz, Dornfelder and Tempranillo blend.
A special treat is Ayutthaya white, a Sauvignon Blanc dominant white blend from Bordeaux and Loire valley. Another one is Ayutthaya rose brewed from fruity red Moscato grapes originated in Italy.
Staying at the vineyard could be done at Monte de Vino lodge having large bungalows with terraces. Breakfast is complimentary and you have it in Sunset wine garden kitchen.  The mountains of Shan state offer a splendid vista in the background.
4.     Hatten Wines, Bali, Indonesia: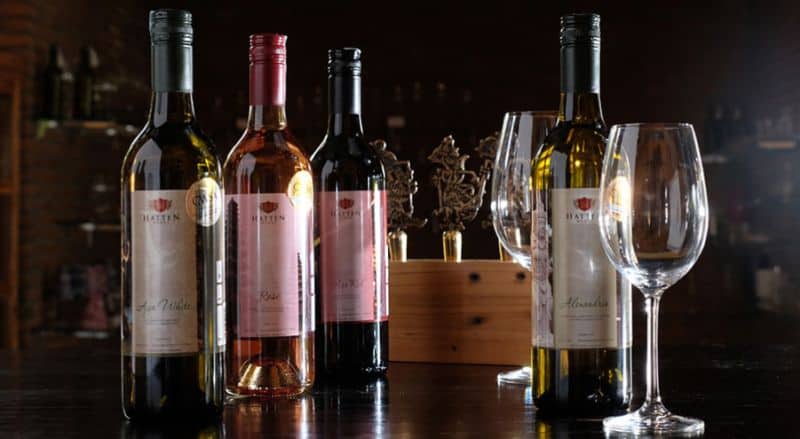 Image Source : hattenwines.com
Famous pick from this winery started by a local family back in 1994 is the signature rose that sits well with spicy food and local tropical climate. Capable of growing grapes and producing wine throughout the year, the yield is over 34 hectares of grapes annually.
The outstanding varieties are the indigenous Probolinggo Biru, the Belgia and the French table grape Alphonse Lavallee. Winemaking tutorials, complimentary wine tasting tours and calling on wine lifestyle boutiques offer an amazing experience for tourists.
5.     Sula vineyard, Nasik, India:
Image Source : sulawines.com
India does carry the honor of being one of the top 10 destinations in Asia for wine lovers.
Labeled as the Napa Valley of India, some of the best grape producing land is located in Nasik. Just 4 hours drive north-east from Mumbai, Sula is a wine lovers' paradise offering a range of typical wine estate attractions like wine tasting, wine stomping during harvest months and an interactive trip through the wine country.
During the Sula music fiesta in February, you can camp right in the vineyard. Sula's Dindoori Reserve Shiraz is a prized wine strongly recommended.
6.     Gran Monte, Thailand:

Image Source : granmonte.com
Many of the must see Asian vineyards are located in Thailand, which easily falls in the list of top 10 destinations in Asia for wine lovers. Situated close to Kao Yai national park, this is a well-known family-run winery producing awesome wines like Cabernet Sauvignon, Durif, Chenin Blanc-Viognier, Syrah and Grenache. A weekend complimentary tour around the estate would be a lifetime experience. The estate features a guesthouse and a good restaurant serving authentic Thai food.
7.     Vang Dalat Winery, Dalat, Vietnam: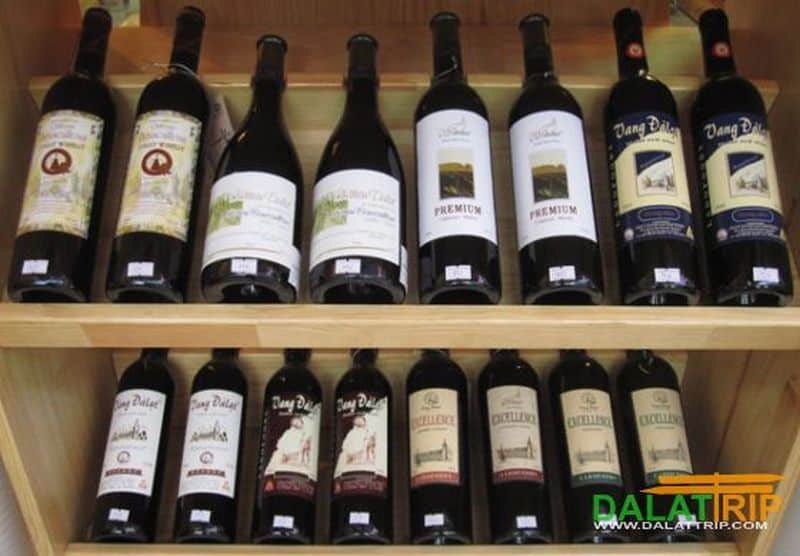 Image Source : dalattrip.com
Top wineries in Asia also have Vietnam as one of its members. The largest winery in the country is known for châteaux Dalat Merlot selling around USD 9. Light and having copious measures of French oak, this is a very tasty pick.
A medium priced wine called Excellence comes in Chardonnay or Cabernet Sauvignon / Merlot blend selling at USD 7. In Vietnam, Vang Dalat wine is quite famous and sold in every restaurant and other selling outlets. If you are in Ho Chi Minh City, tasting high-priced wines is a must. They are entirely brewed from Vitis vinifera grapes.
8.     Monsoon Valley, Hua Hin, Thailand: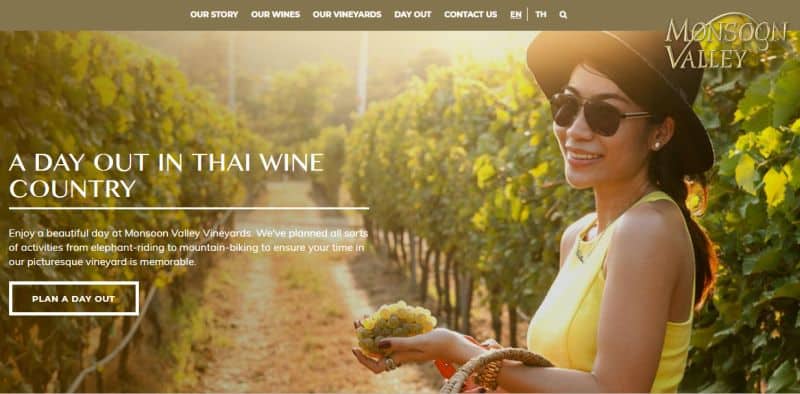 Image Source : monsoonvalley.com
Thailand is not just sea beaches and massage parlors, some of the must see Asian vineyards are also located here. Only a short while from Bangkok, Monsoon Valley vineyard uses elephants for the cultivation of grapes. Tourists also get opportunities for joyous elephant rides!
It can be definitely counted as one of the top 10 destinations in Asia for wine lovers for it's off the beat farming procedure. It has other funs like mountain biking, safaris and during the harvest season, they hold a party. Wine tours and wine tasting is on offer coupled with sumptuous Thai and European cuisines.
9.     Yamanashi Prefecture, Japan: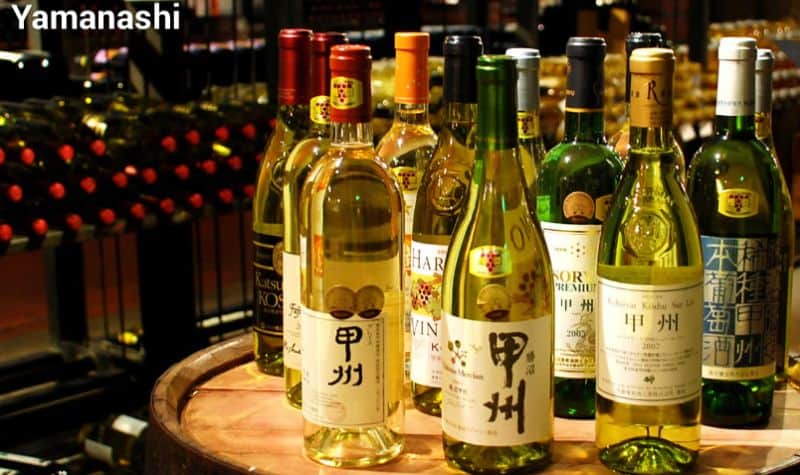 Image Source : yamanashi-kankou
It is situated in the south-west of Tokyo at the base of Mt Fujiyama. Its positional advantage has been a reason for a huge tourist draw, apart from being a big-time wine destination.  Traditionally, this prefecture had earned a name for being a prolific fruit orchard.
Currently, its diversification into wine cultivation is met with huge success. It is a region where around 80 selective winemakers have been in operation investing innovation, effort, time and money. Eminent wines over here are Koshu(white) and Muscat Bailey A (red).
10.  Shangri-La country, Yunnan, Mainland China: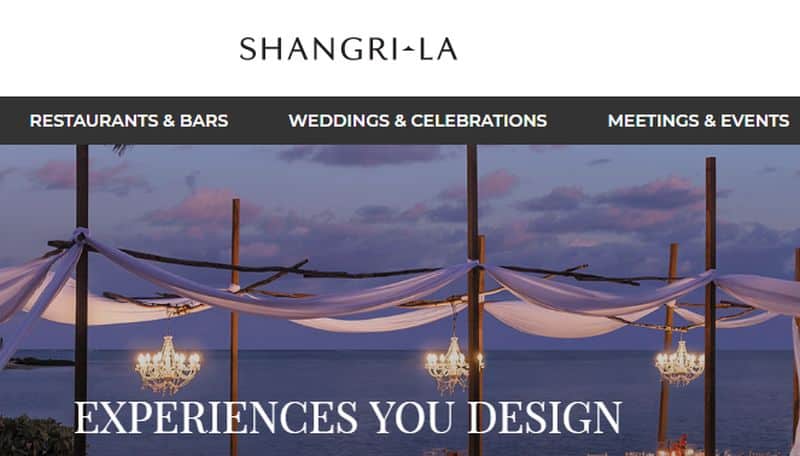 Image Source : shangri-la.com
This is one of the top 10 destinations in Asia for wine lovers not only for its quality wines but also for its vineyards being set amid pleasing scenic beauty. Perched on a mountainous terrain of 2600 meters, it gets ample sunshine and blessed with a cool temperature that helps farming of cabernet sauvignon requiring an extended ripening time.
The Moet Hennessy brand yielding 24000 bottles of a Cuvee brewed from cabernet sauvignon and cabernet franc is cultivated in a 30-hectare vineyard. It is one the most high-end Chinese wines fetching 2000 Hong Kong dollars a bottle. Staying at Banyan Tree Ringha would be a great experience to add.