Things You Can Do Post Tribal Tourism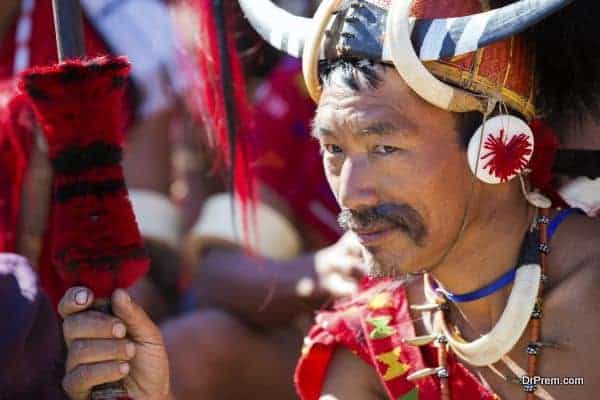 Have you ever thought of the important role you could play once your exploration of tribal country has culminated?You must think that there isn't much left for you to do except reflecting back on happy moments. Moments when you were probably busy participating in a tribal folk dance or bargaining over the price of a piece of local handicraft.
You are very likely incorrect. You do have a constructive role to play even after your tribal tourism has been officially over.The exposure to tribal tourism has put a foundation beneath your feet rich with firsthand experience and knowledge. In fact, it is a springboard from where you can launch your next trip. You may even put an honest effort to protect the world of primitive civilization against fast urbanization resulting in the loss of habitat and living of various ethnic tribes.
Tribal tourism has opened a portal to tourists that was buried under myths and fables. Watching primitive people smoothly running a closely woven society could be an eye opener.The longstanding belief that tribes are fundamentally savages with a hostile attitude towards the civilized world is a propaganda largely blown out of proportion.
The tourist certainly has a responsibility to fight and voice protest against such false notions that alienates a tribal society.Firsthand reports from tourists portray tribes as merry manly folks who are straight forward and simple. Originally they are not mean, neither are they schemers drawing benefits through deceitful means. Whatever vices may have seeped in is due to contact with the civilized society.
Pseudo culture is unheard of in their community. They are the true sons of the soil and the feelings for love and hatred are very powerful and openly demonstrative.A tribal society and their systems offer you a vast field, a scope to study and enhance your depth of knowledge in the subject.
Armed with your camera, a voice recorder and an alert mind, you can absorb precious details and enrich your storehouse of knowledge on various tribes scattered across the remote corners of the globe.Post tribal tourism, you can ride on the media and communicate all wonderful things that you have experienced in tribal tourism. You reach over to a large section of enthusiasts who would be practically devouring your travel essay.
Next thing they would probably want to do is follow your footsteps to a tribal country.Your tribal tourism experience has made you more prepared for your subsequent ventures.You are now updated on the best services a travel agent can give you for an optimum price structure.
If you are impressed with the service, you retain the contacts and look forward to hiring the agency for your next exploration. If your satisfaction is way below the level of acceptance, you can always opt out for another agency. Your current trip has filled you with wisdom. Your mistake will probably never be repeated in the future.
From your current tour, you learn about the best hotels,food,transportation and tour guides matching your budget. Needless to state you would certainly retain all these contacts and convey them to your relatives and friends enthusiastic about doing a tribal tourism. You can also take repeat services in your future trips from those who proved themselves worthy of renewing contracts from your current trip.
For your activities post tribal tour to go global and have a positive impact, the internet is an amazing canvas.This powerful electronic media conveys in a split second all what you want to say about the tribal world. Take, for example, a show of folk dance where you were a spectator.The hypnotic beat of tribal drums would tone up an enchanting atmosphere. The graceful dancers would perform to the beats and the entire spectacle would be a wonderful experience. Just think of the riot of fun it would stir up when put on you tube.
You can,upload few clips displaying tribal life. Spice it up with blogs and texts to make it academically appealing.The media will reach your observations to the world around you.
Tribal tourism is a wonderful piece of experience. Post tourism, you have a right to support and communicate to the world the need for sustaining and upgrading the tribal culture.
Essential Components Of  Tribal Tourism
Best Practices In Tribal Tourism
Tips For Precaution, And Prevention When On Tribal Tourism
Overview of tribal tourism with special guidance on its preparations and preventive measures
The Do's For Getting More Information On Tribal Tourism
Planning Your Tribal Tourism Trip Right
Travel And Tourism Arrangement In Tribal Tourism
Overview of tribal tourism with special guidance on its preparations and preventive measures
Getting Your Finances Right And Budgeting For Tribal Tourism