Preparing For Tribal Tourism: Some Things You Must Remember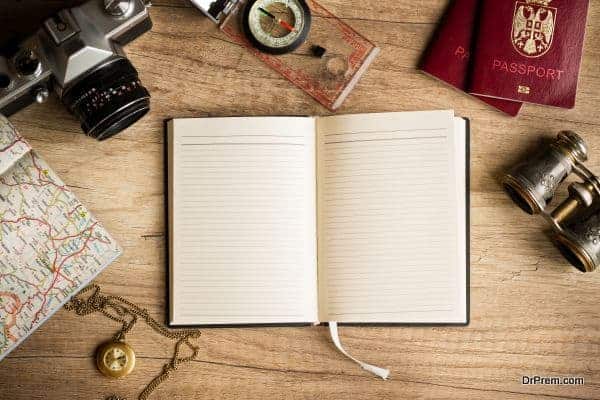 Adequate preparation is necessary before starting for tribal tourism. Tribal settlements are usually located in remote corners where civilization ends and harsh nature rules.The going is often tough and requires you to be in your fittest health condition. As a precaution, prior to your journey, you ought to take medical clearance from a registered physician.
The tracks into tribal villages are fringed with dense bush and wild water bodies which are ideal breeding grounds for germs and microbes and other carriers of diseases.Tourists should carry sufficient stock of medicines and insect repellants to combat against such an environment.Upon the advice of the doctors, you may have to take preventive vaccines. Sometimes these medical precautions become mandatory, without which you will not be allowed entry into the country housing a specific tribe.
For preserving your wonderful experience of a tribal country, you should keep your photography kit ready and in workable condition. Arrange a camera or an HD movie camera, which would certainly be a better device for taking moving shots of folk dances or a slice of the tribal lifestyle. Sufficient stock of batteries, chargers and spare lenses would complete your preparation so far as your photography passion is concerned.
For visiting a tribal village, you may need permits and clearances from the competent authority.Before moving ahead, make sure you have all those important official papers with you to have an unrestricted access into the tribal country.
Mental preparation is one of the most important preparatory steps. Tribal villages are unlikely to host the urban environment that you are accustomed to. Health and sanitation level may not be up to your satisfaction.Poverty and strange rituals could be unsettling for some. In spite of all these negative features, you need to prepare your mind to see through the shroud of unsavory mist that there exists something beautiful, original and authentic about tribal heritage.
Prepare yourself with your sketching and painting kit if you have an artist in you. Tribal villages offer excellent subjects to be put on your canvas. So, bring along with you brush and paint sets or you will repent later for not utilizing the excellent opportunity.
While on tribal tourism, be careful about food and drinking water. In no circumstances should you drink water from tribal villages. There is a chance of contamination, or the water not agreeing with your body. Carry packaged drinking water with you.Same rule applies in the case of food as well. If your hotel is far away from the tribal settlement and your entire journey is tiring, there is a possibility you will feel hungry.
Carry packaged food for consumption instead of accepting whatever is dished out to you in a tribal village.If you have in mind to donate or do some charity/volunteering in the tribal village, you may carry colorful books and brightly done cards for the tribal children.
Financial preparation is an important task that has a powerful impact on your trip. It is clear you will need money every inch you move into your destination of desire.Source and application of funds earmarked for tribal tourism are the two basic issues you need to focus on.The use of funds on the trip will be largely guided by your budget planning and guidance offered by your travel agent.Normal procedure would be to set aside a certain amount of money every month as and when your salary and other sources of earnings are credited to your bank account.
Before you start your journey into the tribal world,get acquainted with the kind of environment you will face. Carry a map for getting a fair idea of the location you are going to visit.Prior information on tribal customs, festival season, local carnivals and fairs, climatic conditions and the best season to make a trip into the tribal destination will prepare you for the trip better.
The preparation for tribal tourism is not confined to the tourists alone. It is a combined endeavor where all the stakeholders could share the preparatory exercise.There is a lot of scope to turn a tribal destination into a tourist's dream paradise. Private investors with big money have a positive role here. With a little innovation and tourist-tribal welfare motive, they can prepare a tribal destination and the trips with brilliant and custom designed packages.Development of a world class infrastructure and a cozy range of accommodation would need money, which can be sourced from the private investors.
Preparations should also come from NGOs and other key social welfare players to set up educational institutes for the tribal children. They must be enlightened with the basic knowledge to deal with hardships of life effectively. Preparations must be taken also by these organizations for setting up health centers in tribal villages for taking care of diseases and/or health issues that may be plaguing their lives.