Precaution and prevention tips in responsible tourism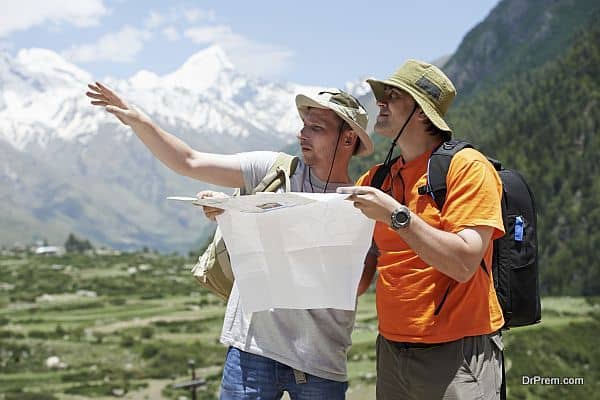 When you see an opportunity for travel to a wonderful locale it is natural you are excited and on a high. Your enthusiasm is a great indicator you are going to enjoy every inch of your journey. However, over enthusiasm is not good. It may take you off your feet from ground reality. It would be wise of you to measure every pros and cons and take preventive measures so that nothing goes amiss in a rush of excitement.
The following preventive tips would be of much help while going for responsible tourism:
(a)Right from the start, try not to carry cigarette cases and booze bottles. These are potent vices that pollute the environment. Besides they have a grip on you which might lead to not so good consequences. So the best option is not to have these nuisances around you lest you might yield to the temptation.
(b)Have a thorough idea of the accommodation you have booked if you have done so prior to your trip. Its distance from the airport, the site you are going to visit, the local police station and the medical facilities are important. The quality of neighborhood where your accommodation is located is important as well.
c) Before leaving your destination, get photocopies of your passport and visa, your flight tickets and bank cards and money receipts of any payment that you have made in advance and all the credentials proving that you are the person you claim to be. Keep a copy of these photocopies with you and leave a copy with someone you trust back home.
d) Keep all the important contacts handy. Contact details of your travel agent, your local tour guide, and the hotel reception you have checked in, the local police station and the nearest medical units and of course your friends and relatives back home should feature in your contact list.
(e) Cancel all commitments that would figure during your stay away from home. To be specific, attending important meetings and people should be postponed to avoid misunderstanding.
f) Make sure you have taken the basic items without which you might face real trouble. Medicines are very important as it is needless to say. Remedial pills and tablets for common ailments like fever, cough and cold and bowel upsets are a must. It is better to carry medicines from home. Medicine shops abroad may run out of stock when you need them. Besides language may be a barrier if you fail to explain what you need. Sometimes a medico's prescription may be mandatory even in case of common medicines.
g)Take as many photographs of wildlife you desire, but never ever have an eye on animal tusks, pelts, horns, reptile hides, furs, tortoise shells and corals. If you have collected these to carry back home, it would be a criminal offence for which you could be prosecuted in the court of law. Rather your focus should be to procure local handicrafts and art pieces that are not animal products.
h) Throwing garbage in local streams, lakes and other sources of water and cleaning your clothes or contaminating the water with detergents and other chemicals should be avoided. Lend your support and cooperation to encourage answerable and manageable tourism with a very low impact on environmental, cultural and economic ambiance of the destination.
i) Wastage of water while on a visit to a destination with the assignment of responsible tourism is a crime especially in the face of acute shortage of germ and pollution free drinking water in many places of the world. Conserve water whenever and wherever possible and follow the philosophy 'water is life'.
j) Do not take photographs of people, places of worship, cultural monuments, show of local art, dances, dramas, charades and musical programs unless asked for. Photography may be a taboo in the destination you have visited. Know the local rules and act accordingly to avoid local resentment and an embarrassing situation.
History of responsible tourism
Importance of planning in Responsible tourism
Activities in responsible tourism
Why responsible tourism matters?
Best practices of responsible tourism
Do's and don'ts of responsible tourism
How to get more information on responsible tourism
Things to do post responsible tourism
Travel and tourism arrangements in responsible tourism
Key drivers of responsible tourism
Countries promoting responsible tourism
Top ten destinations for responsible tourism