Planning Your Tribal Tourism Trip Right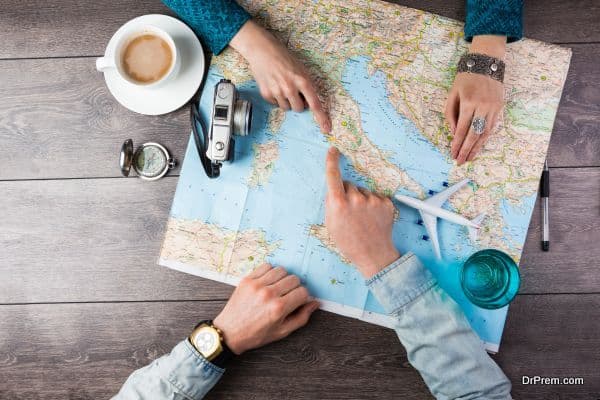 Planning in tribal tourism is a guiding factor that would lead you through the entire itinerary of the expedition. The first step in planning is to decide what to see and where to go to find your object of desire.If you are inclined towards tribal tourism, certainly you cannot have all the tribes of the world together under a single roof.
You need to be selective and in this respect you do not need to rush to libraries and anthropological archives. The moment you get to the tribal websites upon a mouse click your subconscious starts spinning the groundwork of planning.Locations around where the tribes dwell and the distance from your residence and the right time to visit such a place start taking a finite shape.
The entire planning exercise has become information based. Greater the accuracy and reliability of the information better would be your planning. Without a sound planning your tribal tourism move would be like a ship in troubled waters without a captain to monitor. Once you have selected the tribe and booked a flight to the destination, you need to plan your itinerary.
You need to plan your activities the entire chain from inception till finish where interaction with tribes and exploring their culture would be a major part.The type and complexity of your activities amid tribal environment would become major cost drivers. They would form the foundation of your tour expense budget. This is one of the most important components of your total planning process.
You need to plan your accommodation,the grade and style you would prefer and the expenditure part that goes with it. You need to plan the duration of your stay. Each dayis broken up into finite activities relating to tribal tourism. Since stay through each day is converted into your cash outlay, the stay should be justified by value addition to your level of exposure that gets enriched with each passing day as you interact with the tribes and explore their culture and philosophy.
Planning your tribal tour would include learning about the basics about a tribe before actually meeting them. This helps you in the sense you have an edge of access into their society.You know in advance their likes and dislikes and their preferences and the belief system. They are likely to open up before you as you have made them happy by your friendly gestures you cultivated beforehand from texts and the internet information storehouse.
Planning your duration of stay and breaking your entire itinerary into smaller bits of activity schedule would help improve the quality of tribal tourism. This would help you manage your travel time much better. Not a moment goes into the garbage. Every opportunity and every single minute are well utilized. Of course, if you are going with a travel agent, most probably you would, much of your planning headache would be shared or rather controlled by the agent.
In spite of it, you may still make micro plans like visiting tribal handicrafts centre and procuring the choicest artifacts of your desire. You may plan to devote an entire day on tribal museum. This would be an eye opener in a big way and may leave you with pleasant surprises at their achievement in the field of science and arts despite pulling through a remote and prehistoric society with so many hardships on the way.
This is definitely going to be an educative venture. You may plan to book a substantial amount of your time slot in visiting tribal craft workshops and watch them translate their dreams into reality with dexterity and masterstrokes coming from someone with artistic genius. You may plan to attend a tribal dance show or a religious ritual for that matter. Planning your activities within well- defined deadlines would help you make the most of your tribal tour.
An important part of planning exercise would be taking stock of luggage you are carrying. It often happens in a rush that an important item skips your mind. This may be your daily use toiletries or casual wear or even a towel. You feel the sting when you are dying for it, but it is nowhere near. You do not get a source of getting a spare, and it would be a hell of an awe full state of embarrassment.
You can most assuredly rule out a possibility of buying a new one once you land on the remotest tribal settlement.No amount of money can buy you an article that you leave back home. The simple reason may be it is not available altogether in the destination you are travelling, but because of its distant location from the civilization. The best luggage planning tool is to make out a list of essentials, and tick them off one by one as you pack them in.
Your passport visa, bank cards,flight tickets,hotel and tour agents booking vouchers,your photography kit, packaged drinking water, medicines, visit permits and your clothing are all basic luggage. Do not pack in unusable luggage. They would confuse and add unnecessary weight.
Tribal tourism calls for travelling with an experienced travel agent. It is not a kind of expedition to be undertaken all by yourself for obvious reasons. The agent has already drawn up a universal plan for you and other members in the team. Consequently, the question of goal congruence comes up. You must be having your own plans founded on your desires and objectives. You might need to do a little homework and ensure your own interests are not sacrificed on the altar of team target. See that they are compatible, and the entire trip is done in a satisfying way and according to the master planA well planned tribal tourism would be physically refreshing, mentally gratifying and awakening, would be within your financial means and time bound.It would leave you beaming!
Essential Components Of  Tribal Tourism
Best Practices In Tribal Tourism
Tips For Precaution, And Prevention When On Tribal Tourism
Overview of tribal tourism with special guidance on its preparations and preventive measures
The Do's For Getting More Information On Tribal Tourism
Travel And Tourism Arrangement In Tribal Tourism
Things You Can Do Post Tribal Tourism
Overview of tribal tourism with special guidance on its preparations and preventive measures
Getting Your Finances Right And Budgeting For Tribal Tourism