Kuwait parks & Amusement centres – Top 10 parks and amusement centres in Kuwait for the best fun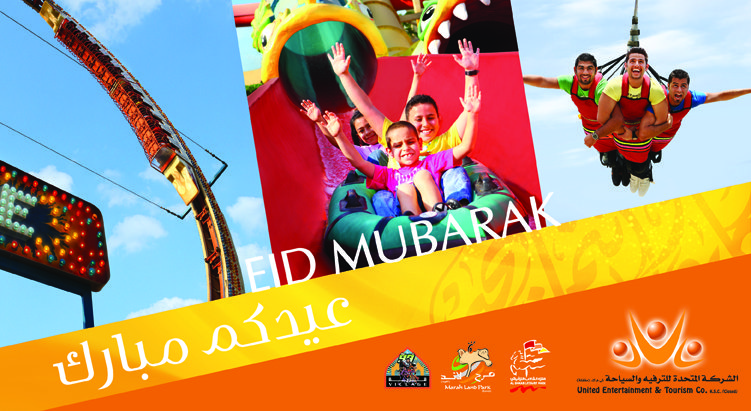 Parks and amusement centres in Kuwait are known to be the best tourist destinations and these places have been the best to spend a lovely holiday with your family. Below mentioned are some interesting things on the top 10 parks and amusement centres in Kuwait that are known to be the best tourist attractions of all time.
Al-Sha'ab Leisure Park – This is a best amusement park in Kuwait that can be enjoyed by people of all age groups. It is spread over 140,000 square meters and is featured with many attractions that include ice skating rink, roller skating rink, multipurpose hall, coffee shops, landscaped gardens and a lot more other things for a perfect holiday. You can also enjoy the lovely dishes at the various restaurants in this place that include Shrimpy, Dairy Queen, McDonald's and a lot more
The Scientific Centre – This is a popular centre for environmental education in the Gulf. It is spread over an area of 80,000 square meters and the structure depicts the Islamic arts and culture. The main 3 attractions of this place are Discovery Palace, Aquarium and IMAX Cinema. It also includes 'Dive with the sharks' program that is provided to the visitors above 14 years of age.
Entertainment City – This is a popular theme park that includes various rides based on different themes like The Cowboys Arena, The Space Dome, The Massive Mixer, Sinbad the sailor and a lot more. Here you can also enjoy the various restaurants and cafes that will relish your taste buds. It also includes a mosque and Roman Amphitheatre.
Ice Skating Rink in Kuwait – It is featured with 2 main rinks. The first one is the Olympic Rink that covers 1800 square meters that includes seating capacity for 1600 viewers. It makes sure to provide many basic amenities that include shoe-changing room, first aid facility and skating equipment store. It is also featured with cafeteria that serves delicious snacks, pastries and different drinks. There is a second rink that consists seating capacity for 600 people and you can be benefitted by a cafeteria that provides people with different snacks and drinks. The second rink has a seating capacity for 600 viewers, and a cafeteria offering snacks and drinks. Here you can also view various kid's shows and artistic festivals as well.
Aqua Park – This place has got the credit of being the first water park in the Gulf country. It is spread over an area of 60000 square metres. It consists of various fun and water games for you and for your family. You can enjoy playing volleyball and also can enjoy scuba diving here. Also the food courts of the place are something that should be appreciated. Kids of different age groups can also enjoy playing different games here.
Kuwait Zoological Garden – This place is a home for more than 65 species of animals that includes various animals like elephants, tigers, zebras, lions and a lot more. It is also a home for 128 species of birds and 5 varieties of reptiles. You can also enjoy different activities here like camel rides, horse rides and also enjoy the magic shows.
Hawally Park – This is a wonderful park that can be spent for the best leisure. You can enjoy different rides here that include Bumper boats, crazy dance, family coaster, family train, ferris wheel, fish ride, pirate ship, Rainbow, slide, water jumping and many more and have the best time of your life.
Melissa water village – This is an amazing water park for a perfect holiday for you and your family. You can enjoy the amazing aquatic games here as it consists of a variety of pools and slides. Different types of water games here include Maraheb Tower, Noor Tower, Ahmedoh Volcano and such other rides.
Green island – This a best place for relaxation purpose. It is an artificial island that is surrounded by natural rocks and can be thoroughly enjoyed by the kids as it consists of various amusements for the kids that include bumper cars, kid castles, fun pool and a lot more other things to keep them entertained. The beauty of this place is also extremely mesmerising.
The 99 village – This is one of the best theme parks in Kuwait that is featured with more than 20 rides. The various rides here include Roman Chariot, Bumper Cars, Pony Station, Buggy rides and many more for complete fun.