Jordan Travel – An introduction by Dr Prem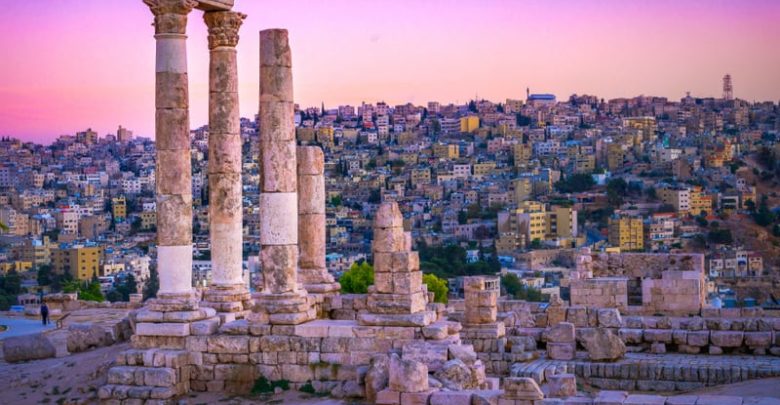 Although Jordan might be a tiny nation that gained global sovereign status in 1921 emerging as the emirates of Trans-Jordan with the commencement of World War I, but it has a rich historical background. The country gained independence from the British domination in the year 1946. Jordan was a country that every monarch in the Middle East and the Mediterranean region had set their eyes upon. It was a country that every ruler wanted to own and enjoy. History says that it was conquered by Egypt, Persia, Babylonia, the Ottoman Turks and the Romans. In spite of multiple brutal invasions by the marauding outsiders, Jordan survived the assaults.
Source : Dr Prem's Travel Photography
This country was in the crossroads to the Middle East, which has enhanced its strategic significance by manifolds. The Egyptian Pharaohs and the Roman Emperors were quick to realize the fact, and this made Jordan a very much coveted land for foreign eyes and consequently this land suffered several invasions.
Jordan is located just beside the Dead Sea known worldwide for the surprisingly high salinity of its water that makes marine life impossible to survive. It is so densely salty that no one sinks to the bottom. The salty water helps maintain buoyancy and keeps the object afloat. Modern day Jordan Dead sea side wears an obvious modern get up. Several star hotels have come up with outdoor swimming pools. Relaxing by a resort swimming pool just by the sea is an awesome experience for a tourist.
The famous ' Rose Red City' of Petra cut from sandstone rock was founded about 1000 BC by the Edomites. It is one of the best conserved parts located in the Streets of Façades and it includes the treasury of Khazneh, which was possibly a worship shrine.
Jordan's western frontier bordering on Israel runs across the bottom of the Ghor depression, which is actually a rift valley that houses the Dead Sea. This large saline water body is actually a lake and not a sea and is the deepest point on the Earth's land surface at 400 meters. This lake gets its supply of water from river Jordan from the north and from Wadi Araba from the south that rises from a rocky valley. The valley is walled by mountains and to its further south lies the barren plateaus and hollow dales of the great North Arabian Desert. This again blends in the northeast with the sands of the Syrian Desert.
The country of Jordan was originally demanded by Moabites and Edomites according to the Biblical reference in Old Testament who were the arch enemies of their Hebrew neighbor. Time rolled by and the country suffered rows of foreign assaults. During World War I, a rebellion broke out among Arabs who drove out the Ottoman Turks. After gaining independence from British protectorate, king Abdullah was anointed the first King of the Hashemite Kingdom of Trans-Jordan. He colluded with other Arab leaders to oppose the creation of a Jewish state in the neighboring Palestine in the year 1948.
Jordan is basically a dry country with the western highlands receiving some rainfall. However, its tourist popularity was never on the wane. Jordan's ancient archaeological ruins specifically the remains of the city of Petra lying in the southern mountains pull tourists and students of archaeology from every corner of the globe. The infrastructure is well developed and tourist friendly. The surface roads are upgraded and the Hejaz railway track runs north to south in between the borders of Syria and Saudi Arabia right through the capital city, Amman. Amman is constructed in 1880s over the remains of the Roman city of Philadelphia and has a hilly terrain. The city is modern and receives a lot of sunshine but little bit congested.
 Jordan – People and Culture:
Source : Dr Prem's Travel Photography
The Jordanians principally belong to the Arab stock in a broader term which can be further classified by the origin from where people have come to settle in this country permanently. If we go by ethnic composition, the Arabs forming almost an absolute majority by head counts account for 98% of the total population. The rest is shared equally between Circassians(1%) and Armenians (1%). The official religion is Islam. However, on a closer survey, the religious affiliation accounts for 92% Sunni Muslims, 6% Christians mainly Greek Orthodox, a few Roman and Greek Catholics, Syrian, Coptic, Armenian Orthodox and Protestants and the balance 2 % accounts for Shia and Druze population. The form of the government is based upon a multiparty constitution with two legislative houses.
Back in 1946, the population was only 4 lakh. But with the Iraq- Kuwait war breaking out in 1990 and a war with Israel back in 1967, there has been a huge influx of Palestinian Arab refugees. In fact, the modern infrastructure of the capital city Amman is severely strained by the refugees.
Currently, almost two third of the total Jordanian population is made up of Arab refugees. Back in 1996, the number of Palestinian refugees in Jordan was around 1359000. Nomadic Bedouins account for over one tenth of the total population. However, from reports based on the demographic profile of the country, population-wise Jordan is quite young as 43 % of the people fall under the age group of fifteen years.
Although Arabic is the principal and official language as well, the importance of English is never undermined. It is taught in every school and spoken widely. Just have a look at the photograph of a Bedouin beauty. She is not a bit camera shy and poses willingly with a broad and hearty grin. Her eyes reflect joy and she seems to be conscious of her beauty. She rests her face on her palm and is attempting to strike a picture-perfect pose which she manages eventually with success.  Her head gear is impressive and imposing as well as is her jewelry and wonderful drapery.
The evolutionary route of Jordanians could be traced back to the Nabataeans who built the capital of their ancient Arab kingdom Petra, which is now presently the location of Jordan. It was built in between 400 BCE and 160 CE. It is right here from Mt Nebo in western Jordan where according to popular myth Moses had a glimpse of the ' Promised Land '. After a continuous reign of more than four centuries, the Ottoman Empire collapsed and Britain divided up the fertile stretch of bow shaped land popularly known as the golden crescent and Jordan came into existence.
Jordan is the country where Palestinians can become citizens as well. However, there is a distinct line of demarcation between the Jordanians, the Palestinians and the Bedouins. The people of the Bedouin descent are considered belonging to the purest Arab stock. They are ethnic groups and have thrived for thousands of years in camps where the land lacks the least of vegetation and the essential drops of water to survive. They live a life continuously battling against the adversities of nature but are fiercely independent and roam freely caring the least about the international borders they infiltrate through.
The Palestinians are typically hard working and the educated lot and they have contributed considerably towards Jordan's current progress. Exerting their influence, they have emphasized spread of education enriching the county's economic growth.
Jordanians are those people who have originally lived on the east of Jordan River before 1948. The Jordanians are decent, respectful, courteous and honest. The fundamental codes of Arab and Islamic culture are strictly observed but they are not fanatics. Jordan is a liberal place for tourists. There aren't any strict policies to throw you in jail if you unwillingly break a religious code. However, immodest dress in both male and female are resented. Head scarf is not compulsory among women.
Jordan -LBGT travelers:
Source : Dr Prem's Travel Photography
Now that you are LGBT should you be deprived of a Jordanian vacation? This just doesn't look fair. Never ever think of opting out Jordan because of your out- of- the- ordinary sexual orientation. LBGT travelers are accepted in Jordan, and if you are one of them you may pack your luggage and book a flight to Amman. There is absolute no issue with LGBT travelers in Jordan unless they do anything that would draw public attention or disgust for that matter. There is nothing to worry and the least to fear as Jordan is a safe haven for tourists. Jordanians understand the importance of tourism industry and the worth of every dollar pouring in from the visiting tourists. Tourism is always encouraged considering its high economic potential. Here the background of the tourist and his sexual orientation is unimportant. All that matters is the tourist visits, the duration of stay and, of course, the tourist dollar.
Though homosexuality is banned in Islamic countries but it has a legal approval in Jordan. However, the consent of the parties are important for a choice of their sexual orientation, and the minimum age for giving that consent should be 16 years as per Jordanian legal standard.
LGBT tourists are allowed in Jordan and they can move freely without any major legal restriction imposed on them, but they cannot certainly fly around free and fearless like obscene love birds. Public display of affection and physical intimacy by heterosexuals are resented upon by the public and a similar attitude is shown against LGBT couples as well in case they exhibit indecent exposure of body parts. Kisses and hugs among homos are also strictly banned.
Same sex holding hands doesn't fall under obscenity in Jordan. It is an expression of a warm friendship. Although homosexuality has a legal face in this country, it should not end up in a misleading concept. It doesn't enjoy full social acceptance. So LGBT couples must watch their actions before going wild over a Jordanian vacation and spend a full-fledged sex session in the name of exploring a country rich in history and culture.
If you are aware enough, you realize there is a latent underground gay scene in Amman, and if you are interested exploring the thrills, keep your enquiries discreet and shoot your questions cautiously so that it doesn't hurt the sentiments of anyone. There are a couple of gay-friendly joints and rendezvous that are favorite haunts among young gay, lesbians, bisexuals, transvestites and even straight couples . The multipurpose Books @cafe and the Blue fig cafe in Amman could be given a try. LGBT tourists can go for a romantic date in the cozy restaurant Fame and enjoy few hours. Weekly Disco nights in selected places of Amman are quite frequented by LGBT travelers.
Unless you flaunt your sexual desires with your partner shamelessly in public, no one will ever imagine that you are more than friends travelling together in a vacation. There are decent LGBT oriented hotels as well in Amman and one of them is Purple Roof. Here they have thousands of LGBT customers registering for a stay. The accommodation is decent, friendly and hospitable towards LGBT couples. Not even the slightest expression of contempt or any expression of jeer is directed at them. They have vacation rentals and operate through a chain of hundreds of LGBT-friendly travel agents. Food and breakfasts are excellent and come within a reasonable price package.
LGBT travelers are also seen having a good time in the popular visiting places like Petra, Dead Sea Area, Wadi Rum and Aqaba just like any other tourist. Jordan gives that at home feeling to the LGBT travelers from different corners of the world welcoming new ideas in sexual orientation amidst the conservative and traditional culture for which the country is well known.
Jordan – Things to do:
Source : Dr Prem's Travel Photography
In the region of continuous political and religious conflicts, Jordan certainly provides a safe haven for the tourists. The spectacular desert landscape is as beautiful as the ancient ruins of Petra. Besides the Dead sea offers a special kind of charm that is hard to forget. There is a lot to see and explore in Jordan and a lot more to do. Let us explore a few must do activities that are key features in a trip to this attractive desert destination of immense tourist popularity.
A) Water sports in Aqaba:
This would principally include Tiran island cruise and snorkeling adventure. There are in fact a plethora of fun holiday activities like swimming, snorkeling, sunbathing under the sun. You should take a break from the desert scenario and opt for a day well spent by the sea. It will be full of relaxation around the protected white sandy beaches of the Tiran Island. The pleasant surprises that await you are the crystal clear blue sheet of water, colorful coral reefs and lagoons that are to be explored throughout the day. Tiran Island is situated north east of Sharm El Sheikh in the Gulf of Aqaba. Select your sun deck and go sun bathing putting on sun glasses or you may enjoy reading your favorite book while sun bathing and getting a nice tan. You may go snorkeling in three different spots taking breaks in between. Swimming along with schoolss of fishes would be another thrilling experience. The whole day fun includes the cruise, lunch, soft drinks and mineral water throughout the day and hotel pick up and drop off.
B) Jordan active adventure:
This would include a fun trekking along Ajloun and Dana nature reserves floating on the Dead Sea with your favorite book to read on, fun canyoneering and abseiling through Wadi Mujib , exploring the beautiful Rose City of Petra and tasting sumptuous Bedouin meal in the rugged desert landscape of Wadi Rum.
C) Castles, mansions and palaces of Qusayr Amra:
This UNESCO world heritage site features one of the most wonderfully conserved desert buildings of Umayyad's. This is the most significant coverage in your entire trip and you will realize why once you set foot over here. It is a huge complex that is used as a caravan serai, a bath house and a hunting lodge. The Qusayr or the little castles is known for more daring adventurous exploits. Frescos belonging to the eighth century depict images of fun and pleasure involving wine and women.
D) Zara Spa – Health and wellness centre:
This is the most famous and the largest spa in the Middle East. It offers a range of physical therapies amid a wonderful and relaxing ambiance. It has a gym, a private pool, sauna bath, steam room, foot massage pool and aqua pressure pool. There are other facilities extra like mud wraps, dry floatation, hot stone therapy and Shiatsu. A full day package of 3.5 hours of treatment will be charged 190 JD.
E) Dead Sea panoramic complex vista:
You may take a long stroll among cacti along the shores of the Dead Sea as you watch high above in the sky the raptors moving in circular flights over the Wadis far below. There is an awesome museum and a restaurant complex offering breath taking vista of the mountains of Judea across the water.
Petra: Secrets of Jordan's lost City:
Source : Dr Prem's Travel Photography
This is a lost city in Jordan that once shone in glory, and the myth is rather strong and widespread among the local folk that the lost city of Petra housed immense treasury and gold deposits of Khazneh.
The scene is eerie, and walkways meandering among closely clustered houses and remains of ancient shrines look like a direct lift of one of those movies bordering on exorcism and devil worship somehow having a Biblical connection and prophesy from the past.
The setting is right. Huge mounds of sandstones gather in heaps over the arid valley of Wadi Musa multiplying the punishing scorchers sent by the sun on a magnified scale. The blaze of the sun is painful and it will blur your vision on long exposure to any object you set your eyes on. And yet on this parched landscape devoid of even the scantiest form of vegetation, some places remain under permanent shadowy darkness entirely shut off from the rays of the sun.
High walls shoot up to a height of more than 200 meters and cast permanent shadows over the Siq. The place is spooky with a kind of silence that is unusual. There are no bird calls or bleating of the sheep. Only your echoing footsteps are heard as you prowl the ruins of the ancient city of Petra known to be a treasure trove of huge gold deposits which, in fact, might have largely been a pure myth.
Petra stands amid desert still today with all its dramatic effects and awe-inspiring presence. The huge trove of treasury carved into sand stone towers high above the ground dwarfing tourists, Bedouins, Arab guides, camels and all that which are collected at its base. According to the Swiss explorer Jean Louis Burckhardt,' Petra is one of the most elegant remains of antiquity in existence'. Burckhardt was the first non- Arab to cross the huge doorway of Petra way back in 1812. It reminds of Howard Carter's visit to the tomb of Egyptian Pharaoh Tutankhamen. Before that for over 600 years no one had visited this ancient structure naturally insulated against trespassing by the outsiders. The city had remained hidden from the western eyes since the time of the Crusades.
However, the secrets of Petra were not unknown to the local Bedouins who did not divulge it to outsiders fearing amassing of immense wealth by tomb raiders and treasure loots. Petra had seen its golden days during the time of Jesus Christ. They had contemporary existence. Petra sheltered more than 30000 inhabitants whose survival in this scorching arid land depended upon a complicated system of water management, and it was a hub of activities surpassing the size of modern Jordan by at least four times.
The city was under the control of Nabataeans who were a nomadic Arab tribe quite acquainted with the ways of life in the desert and the stiff survival tricks that go with it. Their profession was to plunder the caravan traders and amass their huge wealth. The treasury's grand office was a statement of their huge collection of gold and jewelry delivering a loaded message to the tired traders that the Siq was actually an empty chamber. It was built as a tomb for a Nabataean king and stood as a misunderstood concept over the years that it is a treasure trove. The concept that it contains treasure possibly came from the belief that the Urn carved into the centre of the second tier contained hidden gold. The vessel had old bullet marks, a clear indication that there were several attempts in the past to amass the mythical bounty.
Jordanian Cuisine:
Source : Dr Prem's Travel Photography
More fun is on the plate! Being in Jordan and not savoring authentic Jordanian cuisine would dampen half the spirit of your trip to this amazing desert country. The Jordanian cuisine would be an ultimate definition of this Middle Eastern country's gourmet wealth. The choicest of spices with a wonderful aroma goes into the Jordanian kitchen. Generous cuts of lamb meat, beef and fowl takes care of the rest. The tasty strain of wheat grown in the fertile golden crescent goes into making of the pita bread.  The Jordanian chef with an enormous kitchen talent gives the final touch after which what you get in your plate would worth thousands of lip-smacking delicacy!
After a thoughtful exploration of Jordanian kitchen products, we come up with the following:
A) Mensaf:
This is the Jordan's national dish and the basic meat is lamb done delicately with a broth known as Jameed locally. It is actually fermented and dried yoghurt that does sit very well with you, but when mixed with rice and right proportions of almonds and spices it works wonders on your taste buds. The dish is served on a huge platter at the centre of your table with helpings of bread which you eat and use as a plate too. The pieces of lamb are generous and the tenderness is mind blowing as if they just melt in your mouth no sooner you bite.
B) Maqluba:
In Arabic, Maqluba means upside down. A mix of meat, rice, spices and fried vegetables are placed in layers and put in a pot for cooking followed by turning it over a platter. Mounds of bright tomatoes, eggplant, cauliflower, potatoes and meat are mixed together topping up the sumptuous affair with shredded almonds and finally served with yoghurt. Meat usually comes from lamb, chicken or beef.
C) Hummus:
Hummus is a favorite Jordanian dish well known all over the world for its taste. Mashed chickpeas, olive oil, tahini, lemon juice and garlic go into it with a fine touch by an expert chef. Hummus should be tried at Hashem's for savoring the authentic Levantine taste. This dish once tasted would add a whole new dimension to your life. The perfect mix of chickpeas and olive oil is the secret of its wonderful taste.
D) Falafel:
Falafel is a kind of Jordanian sandwich which sells like hot cake. The Falafel shops are aggressive sellers. They shout at the top of their voices and ask you to taste their product before you decide to buy.
Falafel is made to order and probably this is one of the cheapest of Jordanian foods that is tasty as well as filling. Hummus is laid out on pita bread after which plenty of Falafel is added. The preparation is then cut with a fork followed by adding cucumbers and a spread of tasty and pickled vegetables. There is a red hot sauce which you might opt in to add that tangy feel to your meal of falafel.
E) Labneh:
This is a mezze delicacy just like hummus. Yoghurt is sieved through a cloth to get rid of the whey resulting in a texture having an even consistency just like cheese. The difference is the tangy taste of the yoghurt persists making Labneh even more desirable. Labneh can be taken in combination with hummus in lunch or dinner. You can even spread jam or butter on it and take a delicious bite.
F) Schwarma:
This is roasted meat originated in the Middle Eastern countries and now spread all over the globe for its awesome taste. Chicken, lamb or beef is grilled on a vertical spit throughout the day and is a very familiar sight at the Kebab kiosks. The fat and seasoned meats are the real miracle workers that give schwarma its delicate flavor. It sits well with salads, hummus, tahini and spices. It is a must try Jordanian cuisine.
 Jordan – Local laws and special circumstances:
Source : Dr Prem's Travel Photography
Jordan is a country safe for travelers from every corner of the globe as the country puts great importance to its tourism business. The country being friendly and liberal has its own set of local laws applicable under special circumstances which a foreign traveler planning a vacation to Jordan must be aware of. Jordan has a system of issuing visas to the US citizens at the entry through the port of arrival and across international borders. Since local laws and their enforcement policies vary from country to country, it would be better to note down the following which might help you prevent undesirable situations. After all, nobody wants to get into a legal battle while enjoying a vacation.
A) Safety and security:
The threat of terrorist attacks has sometimes jeopardized safety and security of tourists making a trip to Jordan. Cases of terrorist inspired violence have been reported many times. However, Jordan's security and intelligence department and the police make a combined effort to fight terrorism as this factor alone is capable enough of reducing the volume of tourism operations in Jordan.
The government had been successful in many circumstances to foil the terrorist assault schemes devised by the Al Qaeda faction. Tourists should be informative enough regarding terrorist activities in Jordan and take necessary precautionary measures to avoid becoming a victim. The local embassy might be in a position to help them out.
B) Local laws and penalties:
Tourists should be aware of the local Jordanian laws as because violating them could amount to incurring a heavy fine or it might as well send the tourist to jail.
– Sexual involvement with a minor is a punishable offense in this country. Similarly, employing minors in exploitations for personal gain is punishable too.
-Driving in intoxicated condition is another punishable offense in Jordan. So be careful while driving. Do not violate the road rules. It will certainly land you up in deep trouble.
-Drug offenses are treated seriously in Jordan, and travelers indulging in taking or distributing drugs can be detained by the Jordanian security.
– Be cautious while making any comments. Any offensive or ridiculous comment related to the King or the Royal family may land a tourist behind the bars. It is expected one should be courteous enough towards the supreme authority of the country.
-Jordan is an Islamic country and any proselytizing activity including preaching and distribution of religious materials are strictly forbidden. Travelers indulging in this without any authorized permission can be prosecuted, deported or imprisoned as per Jordanian law.
-Import and export of specific items like pornographic materials, drugs, explosives, chemicals, firearms, antiques or communicative instruments are strictly regulated by the customs authority. If at all you need to carry, you need to obtain special documented permission from the consulates and embassies.
Special Circumstances:
Source : Dr Prem's Travel Photography
-An adult Jordanian male can impose a 'travel hold' (preventing to leave the country) on a relative female or child even if the child or the woman is a US citizen. Jordanian authorities and the embassy do not interfere considering this travel hold as a family affair. Such a travel hold can be lifted only through court orders.
-Jordanian nationals can hold the dual US and Jordanian citizenship as per the Jordanian law. But a dual-citizenship holder is not spared from special obligations imposed by the Jordanian law. Males below 37 compulsorily should register for military service and they may be prevented from leaving Jordan unless proper permission is obtained from the concerned authorities.
-Dual citizenship holders should carry both the passports to facilitate smoother legal procedures in case any untoward incident involving accidents, prosecution or detention crop up.
-Though Jordan does not interfere in other religious practices being an Islamic state, but legal recognition is not provided to all religions barring few Christian churches and Judaism. Any religious discussion or gathering apart from the above are not entertained in Jordan even it is carried out for a humanitarian cause.