Importance of planning in Responsible tourism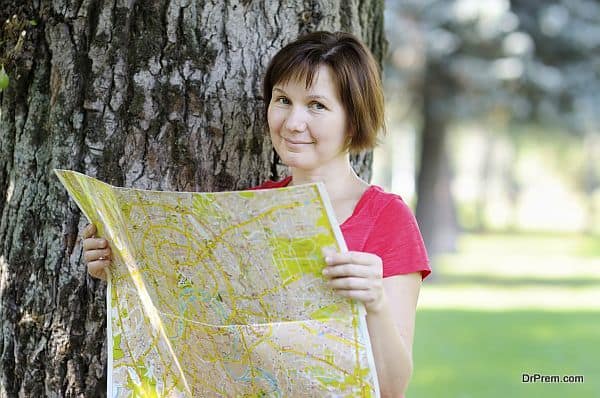 Responsible tourism is a bit more than your normal pleasure trips. A constructive mission looms large although there is nothing to fear as it will not push your quest for pleasure into a secondary priority ranking. However, this niche tourism is guided by effective and down to earth planning in absence of which your responsible tourism project won't progress much further. In the outset, you need to design a sort of things to do list. As it is obvious, this list will include those activities beneficial to a destination and the elements in its immediate vicinity.
Needless to say this includes the human element among others with a difference unlike others it will respond back in a similar way in which it has been treated. The first issue to concentrate on is to extend help and benefit to the local community. For getting a crystal perspective into this area, you need to know about the local products, craftwork, agricultural produce, cultural products, the right place for their procurement and the right venue to draw pleasure from their exhibits. The products might be seasonal and your travel plan should be compatible on time frame as these products may not be available throughout the year. As for example, if you are looking for the delicious Kashmir apples plan your trip in October-November.
Next logical planning sequence would be to have rough estimates of price as you need to set aside funds to meet the procurement budget on responsible tourism, which is a very fundamental component of your entire planning premises. The internet might help you with the price structure. Besides you can move beyond internet and collect data from authentic government sources and tourist bureaus.
To enhance the level of education among the local children, you may select at least one poor family and during your stay you can always spare some time for teaching the basics to children belonging to that family. This noble effort is time consuming depending upon your duration of stay. Easier said than done, this project if fruitfully delivered would certainly be a big stride towards achieving a goal of responsible tourism. However, it is not that one fine morning you wake up with a vision and jump onto your education delivery program in a jiffy. It will take time and will involve a meticulous planning process. It needs identification of the beneficiary and locating his exact educational needs.
Other trademark features of responsible tourism are to leave a positive impact on the ecology. This requires a well understanding of the ecology so as to find out what harms it and what benefits it. This knowledge naturally comes through study. Once knowledge is acquired, you need to plan thoroughly considering all angles for its implementation such that your actions directly promote the welfare of the destination's ecology.
Planning responsible tourism would in the first step involve the selection of your tourist destination. The internet information will be of immense help. You explore magazines and periodicals and identify your dream location where you intend to make you useful trip.
If you have decided to do your travel all by yourself without the assistance of a tour agent, the volume of your planning exercise would mount. Right from selecting the season of visit, you need to have finite programs handy covering the type of accommodation to be booked, the choice of flight, decision to avail discount on long advance bookings, the amount of foreign exchange reserve you need to carry, the overall tour budget, the photography kit you are going to take and countless other issues for which you need to have a thorough planning exercise.
Since responsible tourism would draw its inspiration from the resolve of member committed to extend all their favorable contributions towards the uplift of a destination in all aspects, selection of a motivated team of co- tourists would necessitate a considerable planning exercise.
Larger the size of your productive team members more is the scale of benefits showered upon a destination as because your solitary effort would hardly have any positive impact on a destination however gracious your intent might be.
While going on tour ensure you do not carry any harmful chemicals the spillage of which on visited place would harm plant and animal life.
If you are a habitual smoker or you have any team member addicted to nicotine or booze, refrain from such habits at least for the time you spend on travel. Carbon in solid or in forms of puffs causes irreparable damage. Plan well ahead not to carry any such filth to unspoilt locales that may pollute the environment.
Your planning effort should be put into exploring accommodations where you would be put up. Try to select hotels having a specific environmental policy. This you can find from online information sources and plan ahead the duration of your stay as this factor is going to affect your hotel bill directly having an impact on your budget.
Plan your local travel on vehicles causing minimum emission of spent fuel. If possible, you may well take a bicycle on hire and ride a pollution free round. For that matter, trusting your feet would be a great idea. It's nothing like taking a long walk around the sites you intend to travel around. It is healthy and peaceful.
If you plan well for the trip, almost half the job is done. You are left with the execution now, and that starts no sooner you leave destination for your trip. With an effective plan in hand you can visualize the future shape your responsible tourism venture is going to take.
Planning can make your mission successful if only you care to select your travel agent well after appraising its credential from different authentic sources and cross check to get a satisfactory confirmation. Even if you are hiring the service of a travel agent, planning becomes essential as you got to match your resources and time with the itinerary chalked out by your agent. If you haven't planned well, your responsible travel will go off the target.