How to get more information on responsible tourism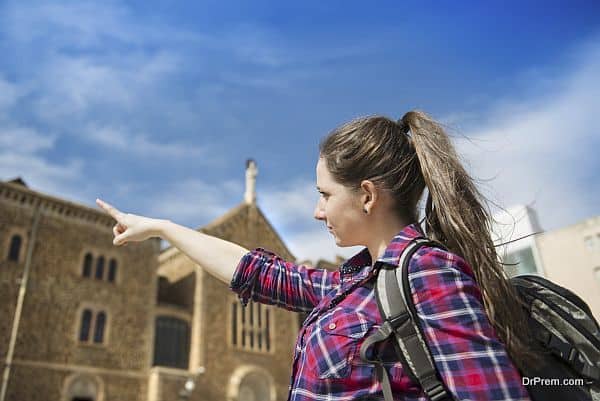 Responsible tourism is taking a lead in the tourism rat race. You would go wrong pathetically if you rate it an obscure concept. In fact, the sooner we think of the spirit of responsible tourism the faster it would seep in through every conceivable form of getaway entertainment be it in the realm of culinary, cultural, beach holiday or historical, the worth of giving a touch of sustainability and show of responsibility would enhance your pleasure on an amplified scale.
Information and more of it flows across a myriad media grapevines, and all enthusiastic about tour and travel have acknowledged its necessity in the face of a recent dislocation of global equilibrium. Landslides and dangerous glacial thaws, Kedarnath disasters, South Pacific Tsunamis, Amazon deforestation and socio political mayhem point an accusing finger at us. Heaps of condemnation are put on us and at our apathetic attitude towards those rolling in abject penury and indifference towards a dying culture, rash and exploitative attitude towards flora and fauna and our voracious consumption pattern have raised voices of alarm that the end could not be too far.
Awareness programs and forums on responsible tourism have gained momentum drawing a huge influx of tourists and conservationists fired with an inspiration to contribute back something substantial to mother nature and a tourist location whose immense panoramic and cultural wealth have flooded the tourists with mirth and gratification.
Forums, events and tradeshows have invaded the responsible tourism information scenario. Back in the last week of March 2013, an information forum on responsible tourism was organized in Bucharest and Romania. Tour buffs, nature enthusiasts and supporters of a greener and peaceful planet attended this grand meet held with the backup encouragement by the Centre for Industrial Economics & Services of Romanian Academy. This forum champions the cause of responsible tourism. It attempts to carry on with the collaborative enterprise that was initiated a year back. It was aimed at setting up a communicative channel of information on responsible tourism throughout the globe.
The local produce, arts and craft, plant and animal wealth and cultural marvels like folk dances and ethnic skits needs to be located and brought under global limelight. Typical forms of niche tourism like cultural, culinary, historical, wildlife, photography, festival and rural are the right kind of communication contacts live, thrilling, pleasant and vibrant, which could be rightfully employed to unearth the hidden treasures of the rural sector which would otherwise go unnoticed with immense opportunities foregone. The ethnic treasure and huge potential of the rural sector is latent and needs to be tapped for an all round growth focus should be concentrated on tourism. It is the right tool to explore the resources. The resources should be put to judicious utilization. The motive is to generate mutual benefits touching the rural destination and the community it represents. Stakeholders including the tourists should be the beneficiaries too from the other end.
So in the purview of the points touched here responsible tourism is seen as a divine and timely intervention.
According to the Romanian and International Rural Development organizations, the rustic products need to be attractively packaged. These should be handpicked carrying the right quality and marketed with the right kind of hype and aggressiveness catering to the needs and requirements of the consumer tourist. The forums give enough value added information to the interested tourists and set before them crystal clear targets, various issues they are expected to encounter and the feasible answers to tap the huge potential embedded in the rural belt by encouraging responsible tourism among themselves and their fellow tour mates.
Information sources on responsible tourism are available online as well. The interested and initiated tourist can have a virtual exploration into the domain of responsible tourism. He can put across his opinions, blog his views and get feedback. More the interaction over the internet more will be the inflow of updates on responsible tourism. Excellent online portals exist where discussions on responsible tourism are encouraged. Live and thought provoking issues come up. Sometimes the discussions flare up inspiring deliberations and a serious concern about nature and conservation of culture. Sometimes the discussions are barbed with heated argument and counter arguments lined with passion and hostility and sometimes they are just neutral bland statements.
So here we go:
a) Twitter:
Twitter social networking site encourages tweets and chats bordering on the theme of Responsible tourism and currently two chat rooms exist. They feature every Wednesday at 6pm GMT. A set of four questions is tweeted during chat hour touching different aspects of responsible tourism. Participation is proffered by both experts and amateurs. Brilliant observations and opinions come from the experienced in the field, and travelers with a fiery quest get to learn a lot on the subject. The Euro eco online circuit comes in the Twitter at lesser frequent intervals once in a month every Wednesday. The emphasis here is more on tourism industry promotion and quality accreditation issues. It is easy to register in the site. All you have to do is set up a column and fire your tweets.
(b) Facebook:
There are two responsible tourism networking groups that were developed from the events launched touching responsible travel aspects on the eve of World Responsible Tourism day at ATM. On similar lines, WTM manages and administrates the responsible travel blog forum online. Discussions feature, blog and counter blogs are shot, and the site comes pulsating with vibrant bits of information to feed the hungry tourist!
(c)Linkedin:
This networking site is inclined on the professional profile of the registered members. It is populated by a number of responsible tourism groups. The discussions are thought provoking, and the information are live directly from professionals working in the field.Members are professionally connected, and here you will find members in theprofession of trip advisors and guides operating in the field of responsible tourism. Their vastrange of experience would help others with vital and latest information. One wonderful feature of Linkedin blogs is unlike its facebook counterpart, this is permanent and do not fade out after a couple of days!
(c)Out bounding:
This is an online discussion forum on responsible tourism. The site is interesting as it is evident from thoughtful discussions on whether ocean trips to view wild dolphins are ethical or not. Whether ocean exploration into the dolphin country is harming the schools with oil slicks and other garbage dumped into the blue from the cruise. Do the trips constitute a threat to habitat destruction of these intelligent marine mammals? Discussions are exciting and backed with trivia, and lots of informational updates come up through blog interaction.
(e)Trip advisor:
In this online forum, very little space features on responsible tourism. However, potential for expansion exists. Trip advisor is best suited for tourists in search of travel agents who organize and guide on the responsible tour.
f) People and places (Responsible volunteering):
This website shares and discusses various issues on responsible tourism and could be a good source of information.
(g)Responsible travel.com:
This site presents brief directions about various places to visit on responsible tourism and the ethics involved in such visits. Threads and links exist for shooting your queries and getting them answered.
(h)Safari talk:
This site entertains discussions and supplies information on wild life and forest conservation. Views are blogged as regards burning issues like poaching and deforestation. The internet is a very resourceful place for collecting information on responsible tourism. One wonderful characteristic of blog sites is unlike magazines, books, journals and other forms of printed texts, it gives the tourists an opportunity to blog his queries and shoot his opinions, likes and dislikes. It is a livewire media of communication.
History of responsible tourism
Importance of planning in Responsible tourism
Activities in responsible tourism
Why responsible tourism matters?
Precaution and prevention tips in responsible tourism
Best practices of responsible tourism
Do's and don'ts of responsible tourism
Things to do post responsible tourism
Travel and tourism arrangements in responsible tourism
Key drivers of responsible tourism
Countries promoting responsible tourism
Top ten destinations for responsible tourism