Five of the World's Most Remote Destinations Require Crazy Travel but Are Totally Worth It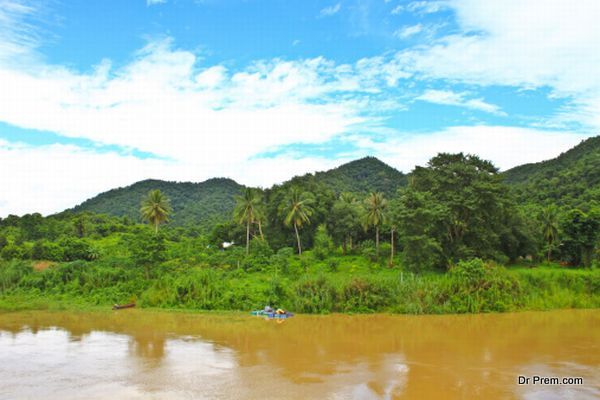 If you would like a change in your vacation itinery, then visit some of the most remote places of the world which you would love for a change. The list is as follows:
Sakhalin Island, Russia
Sakhalin Island is one of the most beautiful islands in Russia consisting of crystalline rocks and clean beaches. However recently it has been chosen for an oil drilling place. You can get to this place on a standard flight from Moscow.Mini buses are also available. The place is home to the original native people known as Nivkh people who love visitors.
Antarctica
Would you like a cold bucket of ice with the screeching of whales, seals and penguins? Then fly to Ushuaia from where you can avail a ship and reach Antarctica through the Drake Passage. It is simply worth visiting.
Nauru
This is one of the least visited countries in the world. Famous for its white beaches which run miles after miles, one can enjoy a fresh breath of air. You need to travel to Brisbane after which you can take a plane to Nauru. Nauru has just one registered taxi drive in the whole country.
Ittoqqortoormiit, Greenland
Known for its colorful houses, the residents of these islands feeds on polar bears. It is a deserted island which does not have much footfall.To get there you need to first visit Scotland, and then from there go to Reykjavik, the capital of Iceland. From there catch a flight to Greenland and drop into the beautiful place which is as beautiful as its name. The longest glacier system is worth viewing here. You can also enjoy a sail in the same.
Masoala National Park, Madagascar
Known for its amazing coral reefs, Masoala National Park in Madagascar is worth visiting once in a lifetime. Start from Paris and reach Ivato Airport in Antananarivo, the capital of Madagascar. Visit the National Park on Cargo boats, but be careful as they are known to overturn frequently.Localites in Madagascar love travelers and you can hear some of the most exciting stories from them on your way.
These are some of the most beautiful places which are still unexplored. Be the first one to explore them and enjoy travelling! These destinations are definitely worth your money and your time.