Eco-tourism as a way to attract tourists and inspire them to revisit destinations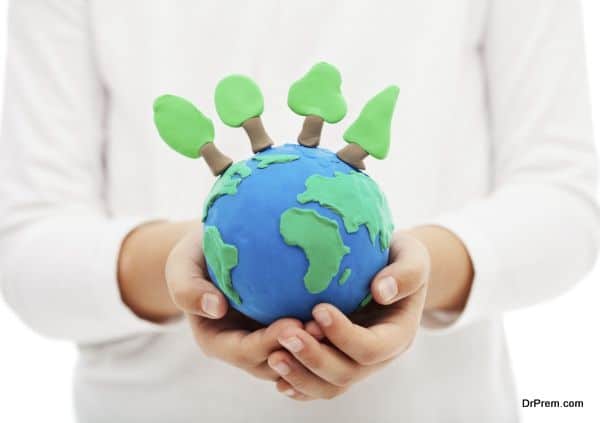 Eco-tourism is one of the newest branches of tourism industry that has become popular. There are several different reasons for its popularity. The trends of traveling have changed with time. People are no more satisfied with simple beach vacations and hillside holidays. They want more out of their trips and tours.
Modern travelers are more conscious about the environment and want to give back what they have taken from nature. Eco-tourism gives them the opportunity to learn new things and indulge in new expeditions. It also helps them volunteer for conservation of natural heritages and properties. Travelers are interested in revisiting places where they had enriching experiences and derived mental satisfaction. In the following, some of the reasons have been stated that makes eco-tourism destinations so attractive.
A chance to payback nature
The modern eco-conscious generations of travelers are interested in giving back nature something in return of what it has given us. We owe our lives to Mother Nature and can never fully repay her but eco-tourism creates opportunities for showing our gratitude. Eco-tourists enjoy their role as saviors of natural wealth and participate in activities that help in the conservation of nature.
They can help in boosting the recycling drives and clean the beaches. Many eco-tourists devote days or weeks for doing volunteering work for the conservation of natural habitats and the eco-systems.
Cultural enrichment
Eco-tourism brings the travelers in closer and more intimate contact with locals. They get many opportunities of mingling with the native communities and learn all about their traditions, customs and culture. The locals sometimes arrange special festivals or programs to show the cultural splendor of their community through dance or music.
Such close association with people of an exotic community can be very enthralling and exciting. People go back often attracted by the lifestyle and habits of the natives of eco-tourism destinations.
Spreading awareness

Eco-tourists who enjoy their visit to a particular location go back there again with friends or family members. They share the stories of their adventures with friends along with pictures via social media sites and spread awareness about the destination and the conservation work going on. As a result, more tourists flock to these destinations and become conscious about the importance of sustainable and responsible tourism. Eco-tourism is bringing a slow but steady social revolution by making people more aware about the importance of nature conservation and acquainting them with the underprivileged human communities.
Enjoy local hospitality
The young generations of tourists are interested in sleeping under the starry sky and challenge their endurance in different environments. They are more open to living with the local communities and accepting their hospitality instead of booking luxury resorts. This way the local communities are earning wages for sustaining a better lifestyle. The eco-conscious tourists feel responsible for the life of native dwellers and get to enjoy the real flavors of the destinations.
More adventures
Guided tours in commercial tourist destinations are not as invigorating and exciting as eco-tours. The eco-tourists can enjoy several different activities. They can swim with huge, hundreds of years old turtles or cute sea lions and feed baby elephants. They can also learn new skills like paragliding, snorkeling and sea diving.
New adventures and skills make eco-tourism more attractive. People come back more than once to enjoy the exclusive experiences and create more memories to take back home. Traveling to eco-tourism destinations teach the travelers about the importance of certain flora and fauna species. The knowledge they acquire makes eco-tours more satiating and necessary for self-development.
Summary

Eco-tourism is more than just a fad or trend. It is a life enriching experience and for some it is a lifestyle choice.