Eco-friendly destinations that should feature on your vacation plans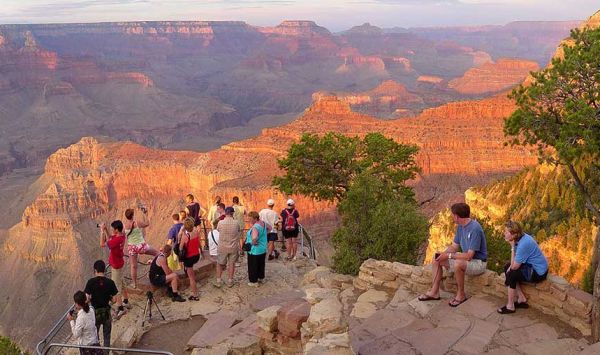 Being eco-friendly is slowly turning out to be every individuals concern. People consider buying eco-friendly cars, and getting the house decorated keeping organic theme in mind. Thinking green is important these days and the same applies for vacations too. More and more people are planning eco-friendly trips. Vacation rental is one such eco-friendly option that can be considered while travelling.
This surely is a good option as compared to hotels, since hotels usually aren't built keeping in mind environmental concerns. You can see brightly lit hotels, buffet food being thrown away, lack of greenery, air conditioning used everywhere, and other such practices. Here are some destinations that you should consider for your eco-friendly vacation.
The Costa Rica Rainforest
This naturally preserved destination is a great place to enjoy eco-friendly holiday. You will find resources sourced from local shops/farmers and holiday rentals instead of hotels. Moreover, you can feel in the midst of nature by enjoying hikes and treks. It is a perfect destination to merge with nature and enjoy its goodness.
Grand Canyon
A good alternative to enjoy nature friendly holiday is by not using artificially created resources such as electricity or hot water. Grand Canyon is a destination where you can enjoy an adventurous trip hiking the mountains. You will be enjoying this without making use of electricity or burning any fuel.
Death Valley National Park
A perfect destination for bikers, this place is a complete adventure experience. You can enjoy adventures and activities like horse rides in the midst of greenery. On your vacation, also experience salt flats and boulders moving during the night. However, care should be taken to carry your mobile and water. After a long day of adventure activities, you can relax at the cool vacation rentals. You can enjoy this destination through horse rides too.
Everglades National Park
You can travel much of the distance in the park on your bike. You do not need any bus, plane or train to get to this destination. An amazing natural holiday experience, this place surely is a good alternative.
Thailand
Considered a tropical paradise, Thailand has some lovely green places to visit. Not only can you be a visitor there, but can also consider volunteering for the eco-friendly activities there. It is a perfect destination to pay homage to mother earth, where you can help develop the flora and fauna.
Summary
These eco-friendly vacations can surely be a good alternative to the cosmopolitan and artificial theme park holiday fun.