Do's and don'ts of sustainable tourism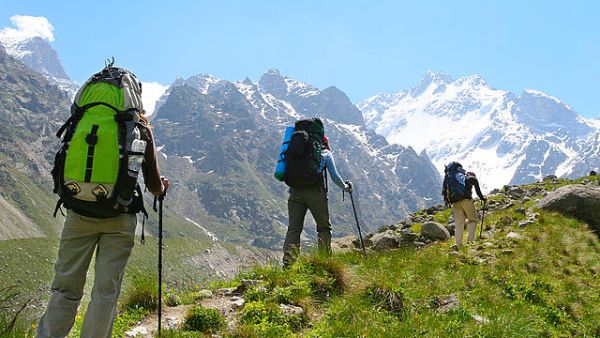 In sustainable tourism it should be kept in mind that it is not always that the tourist should be at the receiving end where the benefits are unidirectional from the destination to the tourists. The tourists do have certain responsibilities to discharge through activities that are good for the destination and refraining from those that would harm its environment and the social fabric. It is too bad for the tourist to leave a negative print of his visit to a destination. It is a threat to the future existence of the destination. The set of dos and don'ts start from the point of time you reach your destination and can be organized in the following sequence.
(a)At your destination airport:
See that you do not carry any objectionable items in your luggage for which the airport authority may detain you. Get medical clearance from a competent authority. Make sure that you do not carry any communicable disease to the country of your visit. If you need to dump your refuses in the airport, use the area designated for that purpose.
(b)At the hotel:
On checking into the hotel enquire if they have any specific environment policies which needs to be adhered to. For promoting conservation of resources, do not allow pointless running of tap water. Same practice holds for unnecessary consumption of power when it gets wasted shooting up the electricity bill. If you have planned to dine in your hotel, have a clear idea of the quantity of food served. Ordering food that ends up as a mound of waste in your plate because you could not consume would be a classic example of conservation tragedy.
(c) Local culture:
Express your respect for the local culture. Greeting local people signals a friendly gesture. Even if you are tempted to take photographs of sacred places, see whether it is approved or else it will trigger local resentment.
(d) Local language:
Try to make yourself conversant with the local language. Learn a few common words and use them. This implies that you have accepted an alien culture and is a mark of promotion and fusion of it into your system of acceptance and appreciation.
(e) Purchase of local products:
Always try to purchase indigenous product. Brilliant pieces of crafts, paintings, souvenir and fabric often arrests the tourists fancy. These items are always encouraged for a buy. Make sure you pay a fair price. Pointless bargain may compel the poor local artist to sell it to you at a throwaway price. But this won't be fair. Right purchase would encourage proliferation of local art beneficial for the local economy. But never buy products crafted out of pelts, tusks, horns and feathers of local fauna, especially if it is endangered! Never insist on eating endangered species no matter how alluring the victuals may appear. You should be considerate towards the natural vegetation around you. Never smoke amid nature or set up a fire just out of fun.
(f) Supporting local economy:
The tourist must insist hiring local guides who are certified and experienced enough to give you a satisfactory service. This helps him earn against service delivered and supports local economy. However, offering gifts to local children is a harmful act as it builds a negative psyche among them encouraging a feeble economy depending upon others clemency. If you want to donate, get it organized through a charity or a trust to ensure a fair distribution of your donation.
 (g) Dress:
Go by the local conventions and dress codes. In many countries, it is customary to dress in a reserved tone. While entering places of worship certain reservations may rule the roost. Follow the dress ethics, and especially at sea beaches see your dress philosophy doesn't touch the label of 'vulgarity'.
(i)Food:
Eat food from local restaurants and try to eat organic food blocking the chance of pesticides getting into your system.
(j) General:
Do not litter around. Garbage disposal should be strictly avoided. Try to avoid dumping plastic cans, poly-packs and bottles around. These are non bio degradable items and would certainly harm the ecology. Try to recycle wastes and air dry your clothes instead of using electric drier that would consume energy and the huge magnitude of cost linked with it. Besides, you need to keep your general alertness on. Never display your valuables in public and never get into too much intimacy with strangers while touring.