Do's and don'ts in holiday tourism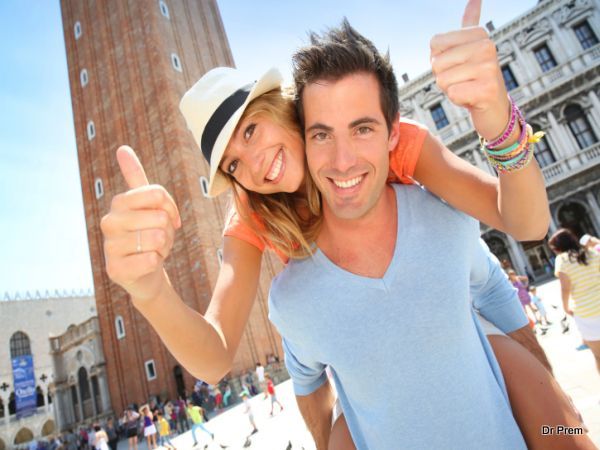 The dos and don'ts generally vary country wise. What is right to do in a country may not be so in another. However, there are certain generalized norms which have a common global application.
Follow the local customs and etiquettes:
While on travel, since you are amid an alien culture always have a patient and composed mind to draw in all the details involving the ways people behave and act. A little observation could enrich you with the valuable knowledge of the local customs, acts of etiquette, display of reverence and shows of disrespect, and this particularly has a meaning when visiting temples, churches, mosques, shrines and other sacred sites. Following the customs and etiquettes of the locals will enable you to enjoy the trip more.
Check the quality of food and water:
Drinking water is a common medium by which you may contaminate yourself with disease bearing germs, and it is always advisable to go for packaged water not necessarily it has to be charged with minerals. It is strictly instructed never to take a bite on fruit cuts or food lying open and exposed to the environment however tempting the aroma or appearance may have been.
Carry specific medicines:
It is imperative to take with you emergency medicines for common ailments like fever, stomach upset, cold and cough, cramps and nausea. Do keep a first aid kit with you.
Check the mode of paying bills:
Talking about specific restrictions, check the mode of paying hotels bills. Many reputed hotels in India prefer payment in dollars, pounds and Euros. If paid in local currency, the visitor should have the bank receipt as a proof of currency swap. Currency exchanges to be done through authorized dealers and the documented papers should be retained for reconversion of unspent Indian currency into its foreign counterpart.
Avoid binge drinking:
Try not to dampen the spirit of your holiday tour going on a booze binge. This will leave you intoxicated. Besides, the drinks come at a price. Drinking is prohibited in Islamic countries. Never order for drinks if you are touring an Islamic country.

Shop from recommended showrooms:
Shopping is recommended from government emporiums enlisted by the department of tourism. Never buy products made out of poached wildlife as this would land you into trouble.
Check the meter before boarding a cab:
Not all cabs and autos run on meters, but where they do insist on setting the meter at zero or else seek police assistance.
Make your site seeing selective:
While visiting an island country like Hawaii, Malta or Andaman Nicobar and Lakshadweep in India, focus on few picturesque islands and never try to bring in too many islands under the coverage of your itinerary as it will be a sheer wastage of money and time.
Look for economically viable offers:
You can organize your trip in the off season to avail offseason discounts.  If the weather of your touring country is pleasant and fine, do not put all your money in luxury resorts. Save them for other attractions. Do not visit Hawaii during Christmas holidays as the hotel and flight rates mount extremely, but even if you visit in the peak season never miss sunbathing in the sundrenched lovely beaches and the enchanting Hawaiian music.
Best practices to be implemented in holiday tourism
Arrangements for holiday tourism
Precautions/preventions during holiday tourism
How to get information about holiday tourism
Is holiday tourism suitable for you?
Things to do post holiday tourism
Countries promoting holiday tourism
Top 10 holiday tourism destinations