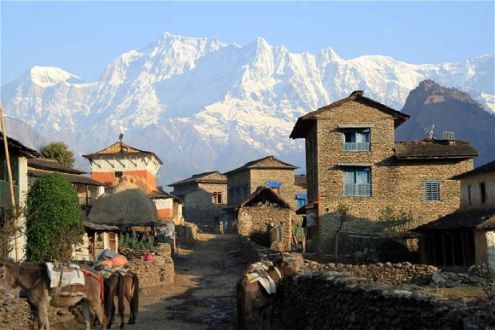 Dazur is a small and a wonderful village located near the capital of the country Kathmandu, Nepal. The region is known for its ancient villages. It is also renowned as one of the best rural tourism destinations of the country. Many visitors, especially those who love nature like anything, visit it. Dazur village is a perfect gateway for newly married couples as they can spend some beautiful moments in the soothing environment in the lap of the nature.
Many Tourism facility providers offer different tourism packages to their guests. This includes special packages for couples and other packages as per the preferences of tourists. Visitors can explore the natural beauty of the region. They can also visit ancient temples of the region, where they can know more about the tradition, culture, and religion of the country.
It is a place where people can spend their vacation in a village lifestyle. They can take the help of locals who can teach them different methods of searching food and then cooking it. Market located in the village offers an opportunity to people to buy some traditional stuff of the region. Tourists can also participate in the local festivals.
Image Source: Telegraph.Co.Uk