Budgeting responsible tourism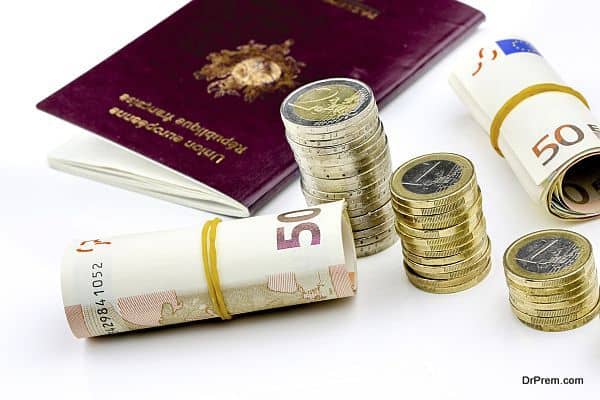 If we admit that without planning we cannot take our responsible tourism next step to reality, we may go a step ahead and admit that improper financial estimates would yield no fruit. While framing a budget would be immensely helpful for responsible tourism, one should be wary enough to work out the financial estimates on a realistic basis. This needs keeping a track of the latest prices ruling the place you have chosen for responsible tourism.
You can have your price information on the internet. You may collect data from travel magazines and brochures published from the department of tourism or from the embassies. One fact needs clarification is that your physical activities, scale of consumption, duration of stay and the class of accommodation you pick straight away gets translated into money that is likely to leave your purse forms the basis of your budget.
However, the actual budget should not sit tight around estimates of expenses you have collected on survey. It should be flexible enough allowing some buffer space whenever your physical targets overrun. The entire itinerary needs to be broken down into segments to facilitate fixing your budget. More the number of fragments better will be the accuracy of your travel budget. If you have decided to make the lives of your travel destination inhabitants better, it cannot simply create magic with your smile. You got to make your contribution in terms of money.
Money leaves your coffer in exchange of local products and visits to cultural shows, skits, art exhibitions and countless display of local talent. A sizeable chunk of your travel budget features in this area. A word of caution! Bargaining on price and buying a local craft is a tricky exercise. First issue that pops up is the authenticity and reliability of the product. If you are cheated, your money has gone down the sewerage! Take the help of your hotel information desk. They will be able to guide you into buying a genuine product. They may give you a brief idea on rough price structure. For that matter, your tour guide may well come to your assistance on the issue of buying local products. Trust his experienced eyes. Hopefully, you will not be deceived both in terms of quality and price. Sometimes the price is inflated for a foreign customer. A survey of the local market and aggressive bargaining could be the solution.
If your target destination is far off from your residence or located in a country in the other hemisphere, the flight expenses will claim a sizeable portion of your budget. Be the early bird to buy your flight tickets well in advance and avail the bulk discount.
The option is yours if you would like to take the service of a travel agent or you would like to venture on your own. Travel agency fees will naturally make the most of your budget. While negotiating with the travel agent, have a crystal clear perspective of all the service they will cover in the stipulated fee structure. They may have schemes for offseason discount. They may have discounts on aged tourists, physically challenged people and bulk tourists. Credential of the travel agent is always an important factor else you won't get satisfaction from the service you receive in exchange of money.
Accommodation features the next important area on your responsible tourism budget. The expense will directly depend upon the quality of the suite and the duration of stay. So you got to focus on these aspects if you want to control your rental on hotel. If the rooms are large enough, you can share with your team member to cut down on expenditure.
When your mission is focused on up gradation of ecological, cultural and economical environment of the destination, quality of accommodation is not always an important factor. You may compromise a little with the quality of your stay and save money to spend elsewhere specially the on your real mission of responsible tourism.
Similarly, you can save money in the choice of transportation. You may opt for public buses over costly cabs. You need to have information of their arrival and departure timings.
Food and beverages constitute a major share in your total expense graph. You will find eateries and different grades of food catering to different price ranges. Look for those joints where locals have their meals. You will have reasonably priced meals, and the quality of food is expected to be good. Try to locate a hygienic source of drinking water. Fill up your bottle and enjoy a safe drink. This way you are going to save your money which may have been pointlessly spent on packaged drinking water.
The load of your luggage shoots your expense bill to the sky. Keep your luggage light and handy. Pack those are absolutely needed. It is not wise to meet a high expense bill on porter charges and other cargo charges on trip.
Arranging foreign exchanges will be an important effort while budgeting in responsible tourism. Having a clear idea of the latest currency conversion rates of the country of your visit will however give you the real picture of the expenditure profile of your trip. The international currency market rate fluctuations may be erratic, but possibly it would not fluctuate greatly during the duration of your trip from the latest data you have collected prior to your journey.
There are organizations operating in the financial market for arranging credit for your trip. You can locate them from the internet. The repayment scheme and the interest aspect are important as you need to maintain your liquidity in your account when the repayment becomes due. The declarations, papers and documentations and mortgages kept as collateral security against the loan scheme are issues that would matter. The entire process and the financial costs involved should feature in your responsible tourism budget.
History of responsible tourism
Importance of planning in Responsible tourism
Activities in responsible tourism
Why responsible tourism matters?
Precaution and prevention tips in responsible tourism
Best practices of responsible tourism
Do's and don'ts of responsible tourism
How to get more information on responsible tourism
Things to do post responsible tourism
Travel and tourism arrangements in responsible tourism
Key drivers of responsible tourism
Countries promoting responsible tourism
Top ten destinations for responsible tourism