Activities in war tourism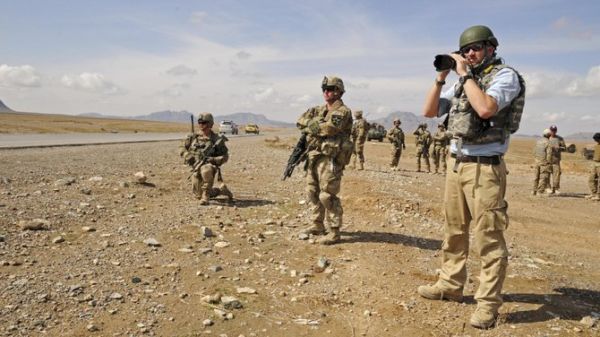 Tourists gather around the war tourism sites in search of adventure, thrill and information and to achieve their desire the tourist needs to keep himself occupied in different sorts of activities . He runs around the war site wielding his photography kit following the guide, stopping over strategic locations to take snaps of all he finds around interesting and important.
How far the administrative authorities would permit photography is another question. Important activities would include taking prior approval from the authority for photography. Shots taken are important part of your war tourism venture and they will be concrete evidence of all your findings on site.
Selection of the right man as your guide is a fundamental activity. An educated and experienced guide will show you around and explain all the finer details beyond your perception of the war site unaided by a guided tour.
To absorb all of what you see through your camera viewfinder and hear from your guide carry proper voice recording gadgets to ensure nothing goes amiss!
You may well experiment with colors and lead carbon enhancing your artistic skills. Sketches of battlefields, arms and military gears will keep you occupied, and when you carry these back home your private art gallery will bring back flashes of fond memories touching various areas of war fields and related items.
Fixing up your accommodation at affordable prices in one activity you need to concentrate with meticulous endeavor and observance checking all the merits and demerits from all possible angles.
The proximity of your accommodation from the site and the airport is the most desired combination.
How far you can hit both the targets within the limits of feasibility and your budget depends on how well you manage and is certainly an important activity. A walk through war museums is a didactic activity. You get to learn about the technicalities of the ancient as well as modern day weapons. Full blown designs of guns and their operating mechanisms are illustrated for you to find an ample interest in the subject and draw pleasure from learning.
Wherever you stumble upon some technical details, your guide is there at your service to enlighten you on areas which you fail to comprehend employing your own effort. You may get a little adventurous and walk down the grounds along vast expanse of land where the battles have been fought. Thrills overpower you as at the back of your mind you might envisage a possibility of stamping over a buried and active land mine. A chilly mix of excitement and a sense of dread overwhelm you running up your spine. But the ecstasy achieved neatly outweighs the perils of your trip.
You may take a pair of binoculars and explore the distant horizon from one end of the battlefield and get a pleasant feeling and wished you were a battle hardened General watching over the approaching enemy troops and decide on the line of attack. What you achieved from this activity is wonderful and it puts you back on a sojourn into an imaginary combat simulated in your mind. It is romantic and yet the draw is irresistible.
Common activities like tourists getting engaged in selection of travel agents, getting the flights booked, getting passport and visa formalities done, planning the entire circuit of journey and procurements to be made prior to launching upon his voyage are typical of war tourism as is required in other forms of tourism.
Activities while on war tourism would definitely embrace a show of reverence for the patriots and martyrs. This elevates the position of the tourists in the eyes of the locals and as a result a congenial atmosphere is fostered.