A guide to finding budget wildlife holidays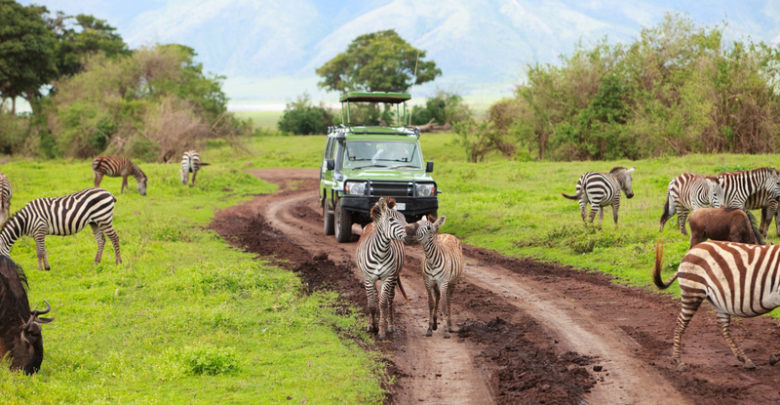 Passionate about wildlife holidays but want to avoid crazy spending? Why not go for budget wildlife holidays?  It may be attractive package deals offered by tourism companies or a great self-planned itinerary. Any option you choose, it is always recommended to check your resources and be well informed. Preparedness is one thing you need to ensure in order to enjoy a great wildlife trip. Follow the stepwise guidance to know more about cheap safari holidays, the requirements and other vital information.
Steps to planning budget wildlife holidays:
Destination selection: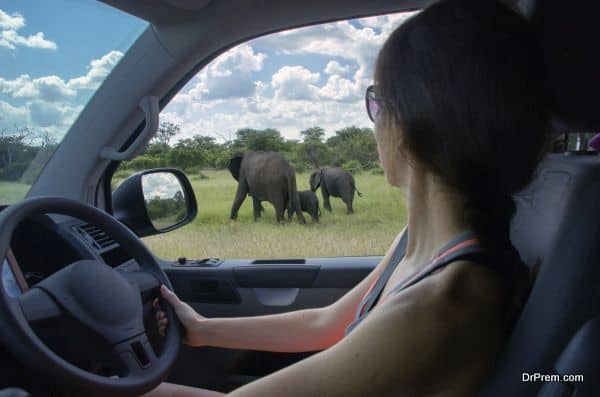 Which part of the world you would like to visit? Which species attract you most? Are you a conventional vacationer or look for something exceptional? Your destination choice and vacation planning will be based on these.
Put your best online-searching efforts. Google is a great assistant. Also, check mammalwatching.com that provides an extensive overview of trips with loads of info about animal species and their spotting sites.
Google Earth and observado.org are other helpful tools to help you plan different categories of budget wildlife holidays.  Facebook groups and forums are great for information gathering where you will get ample suggestions of the most affordable wildlife packages.
Package deals or DIY holidays?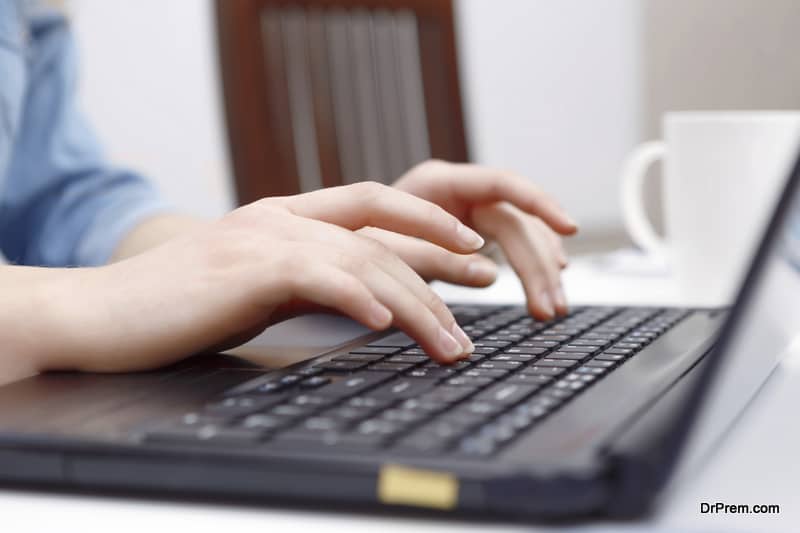 The choice is entirely yours. Package holidays often carry few benefits. They give you full cover, save your time and enable best savings in budget wildlife holidays especially for 7, 10 and 14-day vacations.
While for shorter durations, DIY holidays will be more suitable. You will have the flexibility to make your choice. While looking for package holidays:
Check the comparison sites, tour operators and flash deals for best price.
Offbeat wildlife spots can give you better deals.
Make a list of popular tour operators offering budget wildlife holidays.
Talk to the tour operator directly to check out the best time and best price fitting your budget.
Accommodation, when to go and other traveling issues:
Transport: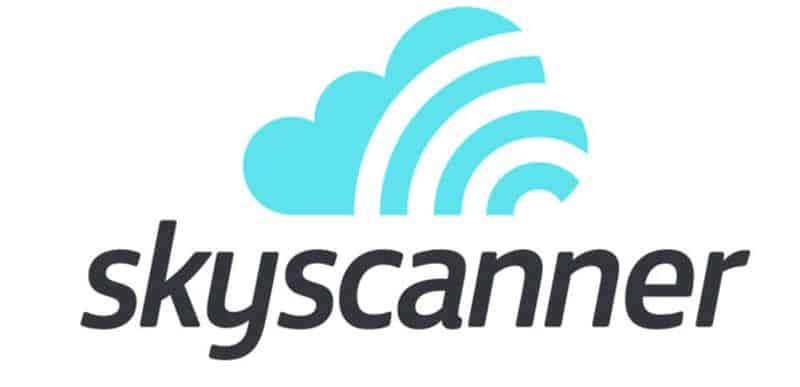 You can avail discounted airfares if you are a bit flexible on travel dates. You can find some attractive deals on Skyscanner.com. Consider traveling by bus or train if airfares are hard to beat.
Accommodation: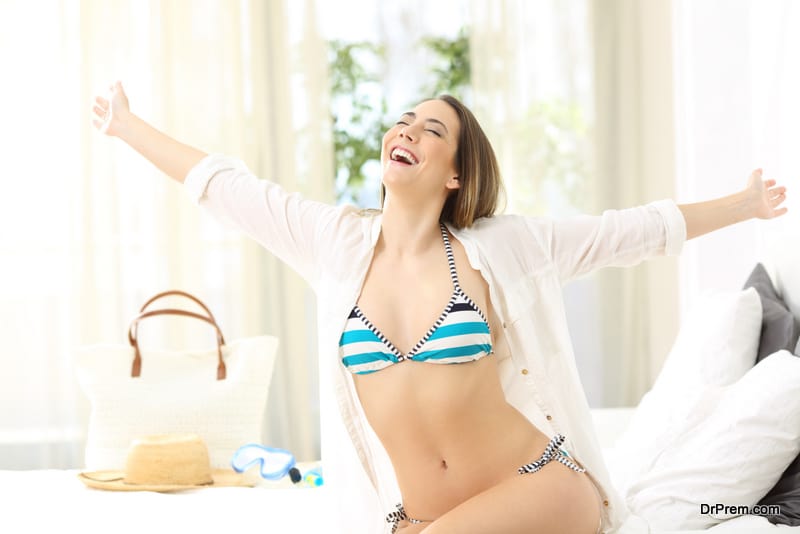 Accommodation costs eat up a large fraction of your travel budget. You can consider the following cost-saving accommodation options:
Hospitality exchange: You can avail free accommodation if you can stay with a local. He may provide you a free place to rest and valuable info about wildlife behavior.
Hostels: Usual budget accommodation is meant for all ages and do not necessarily imply sleeping in dorms. Single and double rooms for solo travelers and couples are available. Amenities are even more than average hotels. Check with the Hostelworld site to choose from a great inventory.
Home Exchange: Mostly suitable for travelers owing a home. For a scheduled period, you can swap homes with the family while traveling to another country/destination. No extra accommodation expenses. It is feasible only with like-minded persons as both sides should be willing for this exchange. Check the sites Home Exchange, Seniors Home Exchange, Home for Exchange or IHEN for a better idea.
House Sitting: Here you take care of the house when the owners are away for a vacation. At the same time, you enjoy your wildlife vacation too. House sitting schedule normally runs for weeks or a month. Few sites to help you are Mind My House, House Carers and Luxury House Sitting.
Airbnb: Needless to mention this has been the most popular option in budget wildlife holidays. You get to stay in well-furnished apartments but pay much less than hotels. All amenities are available and you enjoy home comfort.
Farm Stay: One of the most affordable staying options in budget wildlife holidays. Exposure to running a farm is an added bonus to your wildlife experience. Facilities range from basic standards to luxurious accommodations. Within $40/night, you can expect a decent stay. Resourceful sites are: Farm Stay UK, Farm Stay US, Farm Stay Australia.
10 budget wildlife holidays for a lifetime experience:
Talking of wildlife holidays, the first name that strikes our mind is Africa.  Few budget packages listed below will help you get an idea of the budget wildlife holiday packages normally available. The duration, price and terms and conditions will vary depending on the tour operator.
Cheap safari holidays in South Africa: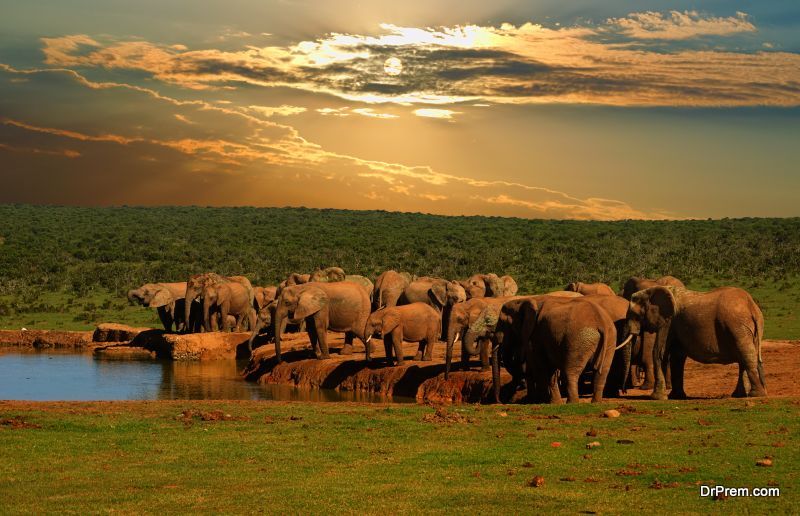 Duration: 2 days
Cost: Below $1500
One of the greatest opportunities for wildlife exploration on a budget you get in South Africa. This 2-day action-packed safari not only helps in savings, but also ideal for those looking for short trips. While you go through bush walks, wildlife tracking, game drives, enjoy the fascinating experience of spotting wildlife icons like lions, elephants, giraffes, buffaloes and more.
Masai Mara Safari, Kenya: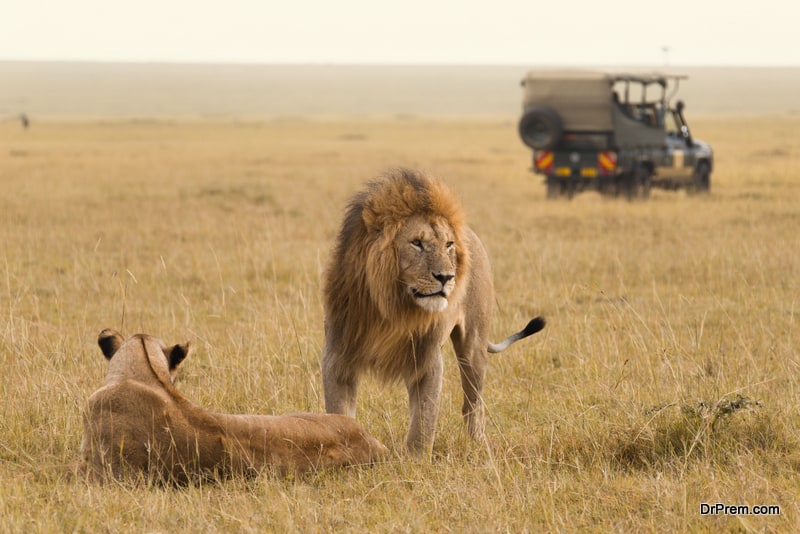 Duration: 3 days
Cost: $330/per person including transport cost from Nairobi, 2-night full-board accommodation and parking fees for 4 game drives.
Another cheap safari holiday that most wildlife lovers would be looking forward to. You may have to give up some comfort owing to 5-6 hour road travel from Nairobi; but spending nearly 2 full days observing the wildlife giants and the great wildebeest migration of Serengeti is an experience of a lifetime.
Gorilla Safari, Uganda: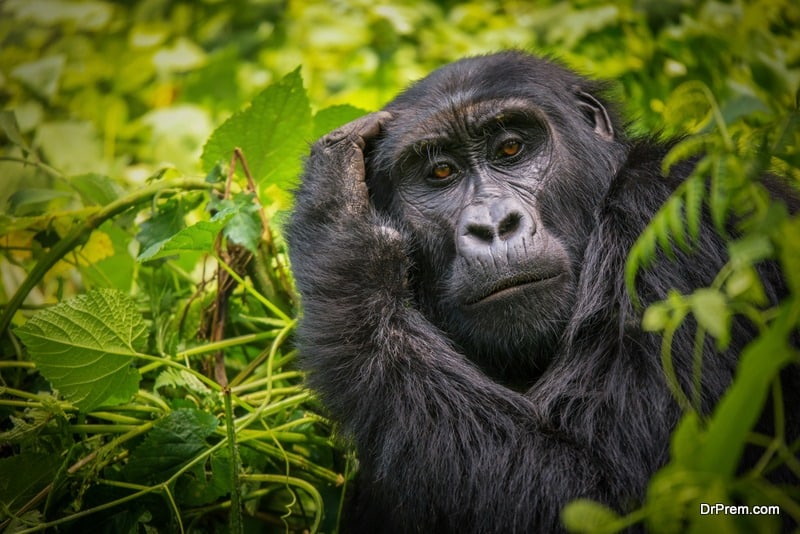 Duration: 3 days
Cost: $895 per person including road transport from Kampala, 2-night full board accommodation, a day for gorilla tracking and its permit.
Gorilla safaris normally are painfully expensive. This budget package is possible for the discounts offered by the Ugandan Wildlife Authority during lean season from April-May and November. You get to stay in a lodge overlooking the picturesque Lake Mutanda and Virunga Mountains. You track gorillas through the dense Bwindi Forest and spend an hour with them.
Rhino tracking and Nile cruise, Uganda: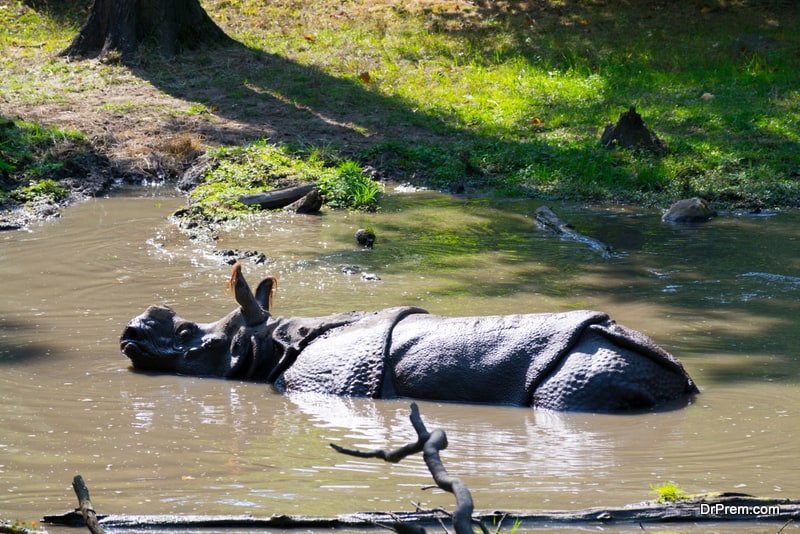 Duration: 3 days
Cost:  $380 per person. Include 2-night accommodation in shared tents, to and fro transport from Kampala.
Another cheap wildlife safari that heads to the Murchison Falls Park – the largest in the country. Enjoy a picnic overlooking the spectacular falls and spend a night at the base camp in the upper Nile. A thrilling game drive at the Nile delta at Lake Albert awaits you where you may view lions, giraffes, elephants and leopards. Next day, move on to the Ziwa Rhino sanctuary to track rhinos with the help of forest rangers.
Serengeti and Ngorongoro crater, Tanzania: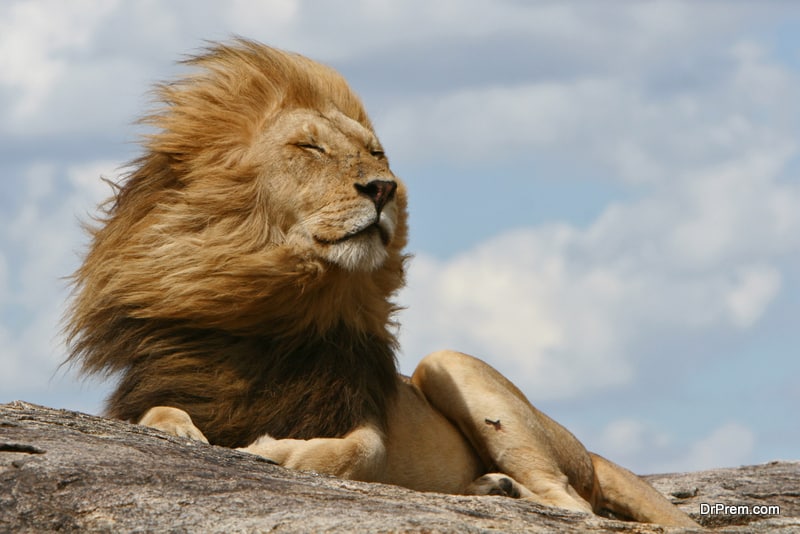 Duration: 4 days
Cost: $1217 per person. Include transportation from Arusha, 3-night full accommodation in campsites, camping gears, game drives and fees of parks.
Serengeti safari is in the wish-list of many travelers. It may cost a bit high than other packages offered in budget wildlife holidays. But the experience is worth it. The expansive woodlands are the home to some of the incredible wildlife species.
You get the marvelous experience of wildebeast migration when nearly 2 million animals start crossing the Mara River. Expect some spectacular wildlife activities when you stop the can and watch dumbfounded. The floor of the long-extinct Ngorongoro crater shelters herds of animals worth viewing.
Johannesburg and Kruger National Park: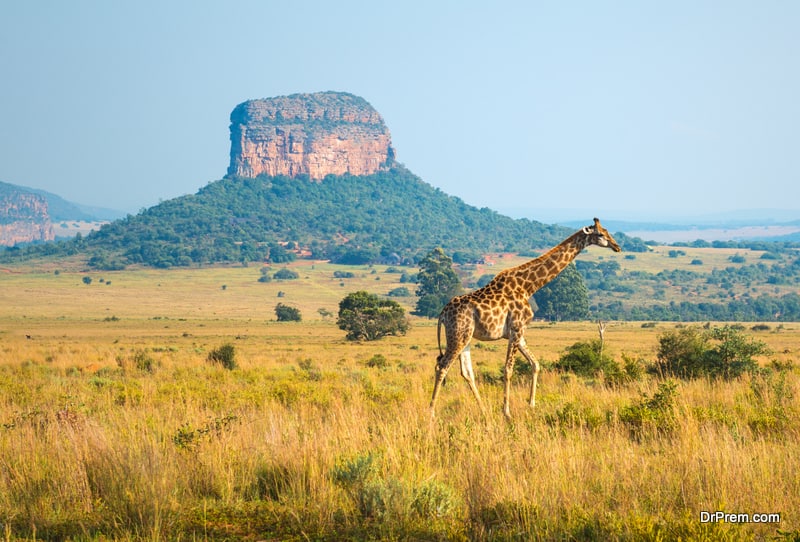 Duration: 7 days (you can make it less)
Cost: $929 per person. Include walking tour, Kruger safari, drive to sunset, morning safaris, trained guides, food and accommodation.
Wildlife lovers will not like to miss out the world-famous Kruger National Park Safari. Tour operators offer all-inclusive packages, including pick up and drop facilities. A walking tour in Johannesburg will be an added attraction. Kruger park safari exposes you to a new world of wildlife and landscapes. It is great to watch lazing lions, tall and elegant giraffes, enormous elephants and jumping wildebeest.
Budget wildlife holidays from around the world:
Let us have a look at a few different types of wildlife holidays:
Kayak expedition in San Juan: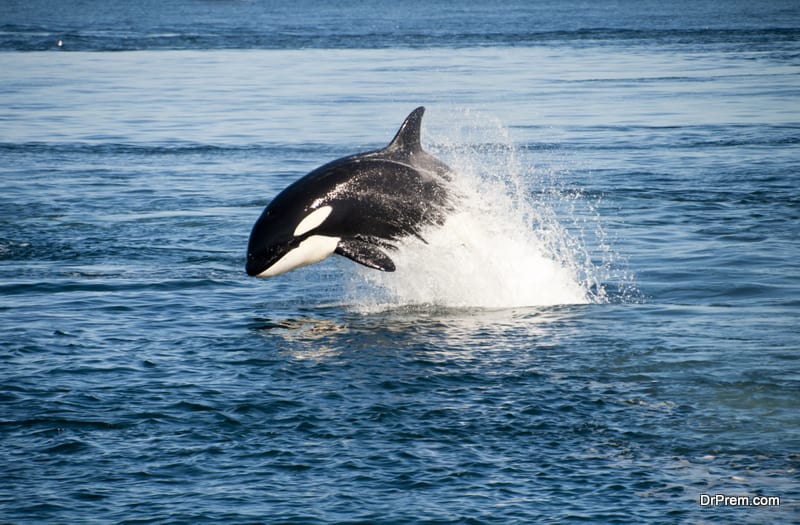 Duration: 5 day
Cost: $850 per person. Include kayaks, tents, breakfast, dinner, guides, cooking gear etc.
While paddling kayaks relaxingly around San Juan Islands, you spot an orca at a distance. Imagine the thrill! Not only this. A group of sea lions will pass your kayak playfully. This 5-day trip assures varied types of adventure packed wildlife encounters. Stunning views of hidden beaches and other marine wildlife sighting is a bonus attraction.
Explore turquoise waters of Maldives: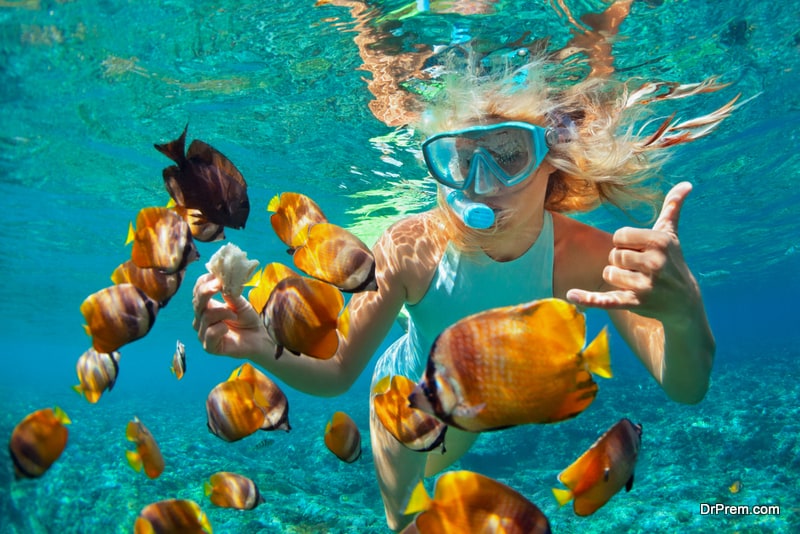 Duration: 8 days
Cost: Below $1500
You can opt for this budget-friendly destination to explore the jaw-dropping wildlife and landscape. Male, the capital city, is worth exploring. Move towards the tropical islands of Guraidhoo and Maafushi for mind-blowing snorkeling expeditions. The colorful underwater marine fauna will leave you stunned.
Participate in turtle conservation, Guatemala: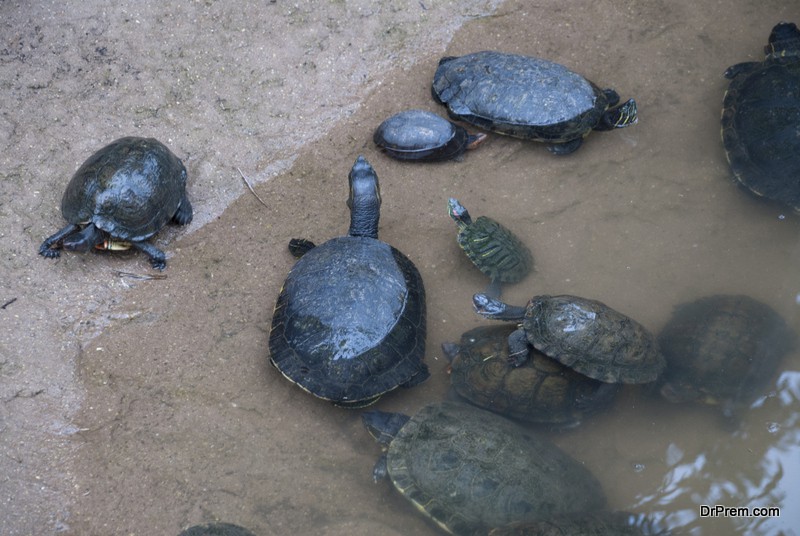 Duration: 1 week
Cost: Below $1500
Being a passionate wildlife lover, you can devote few days in turtle conservation to prevent them from extinction. Volunteering in sea turtle conservation is a fulfilling experience as you get an opportunity to contribute something to nature. Participate in beach patrols, beach cleanup programs, hatching process and releasing them in water. You explore the local areas and towns, mix with people and enjoy their culture and cuisine.
Volunteering wildlife rescue, Costa Rica: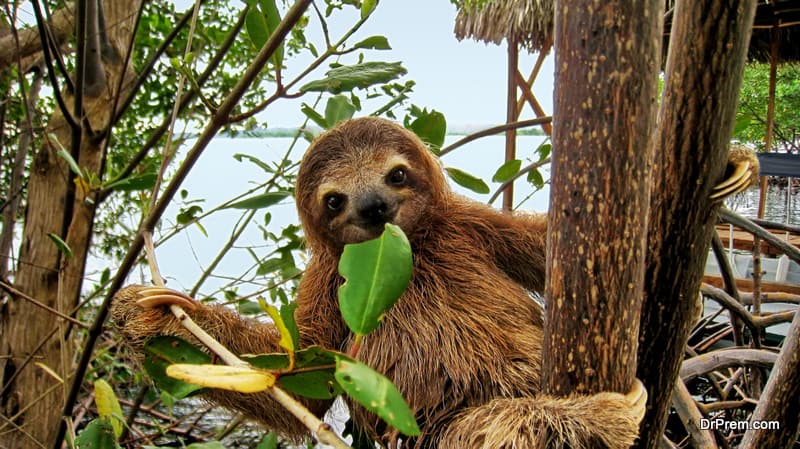 Duration: Minimum 1 week
Cost: Registration fee $608 per person (1 week) or $878 per person for 2 weeks.  An all-inclusive package including food, transport and accommodation.
It is an off-the-track budget wildlife holiday where you volunteer for care and rehabilitation of Costa Rican fauna.  The country is the home to a myriad wildlife species. The objective of the rescue center is to protect and shelter animals that are victims of poaching, deforestation and illegal trafficking. Your contribution can make a huge difference in their lives.