6 Ways To Explore War Tourism In India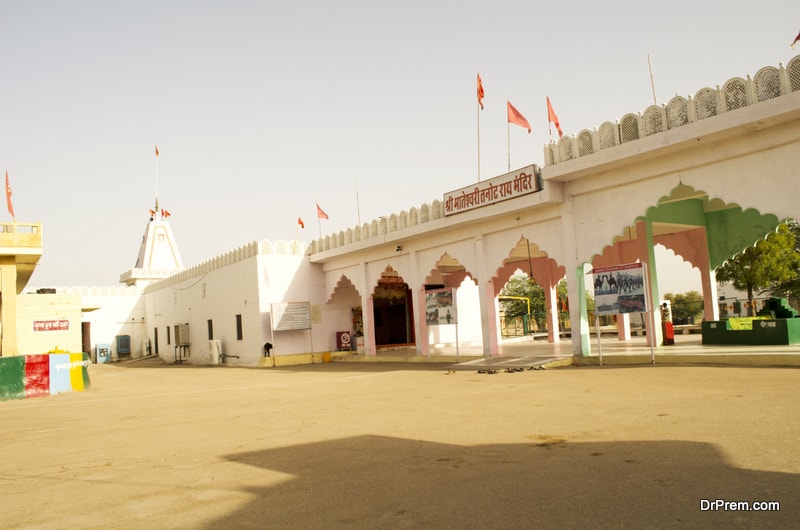 Before dark tourism, there was war tourism. This type of tourism thrives on the historic war and battlefield spaces around the world. War tourism co-exists with the dark tourism in countries like Germany, Japan, Iraq, and Syria as one of the most coveted ways to generate revenue. And when you think about it, war tourism in India isn't much behind. For the eccentric tourist in you, here are 6 war and military tourism destinations in India.
Kohima War Cemetery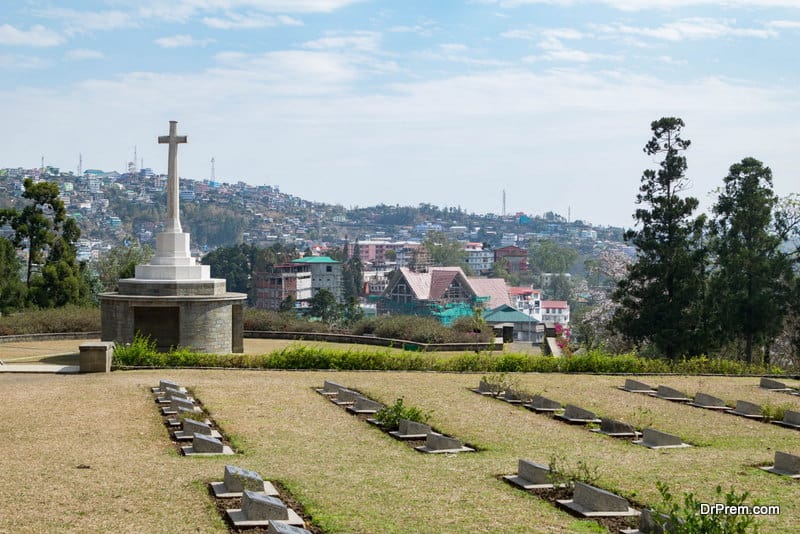 A top Garrison Hill in Nagaland, stands a testament to courage and bravery. Kohima War Cemetery occupies that space of land where the British and the Indians fought against the Japanese in the Second World War. On this land are numerous headstones, with inscription in English, Devnagri and even Arabic, the final resting place for more than 1400 army men from the Allied Forces, along with thousands of unmarked graves inside which the Japanese soldiers lay buried.
No part of this cemetery is untouched by the cruelty of war. Even the trees which now shelter the chirping birds were once used by the snipers of both the sides to attack each other. Kohima War Cemetery is one of the best destinations for war tourism in India. If you plan to embark on an adventurous trip to the North Eastern states of the country, don't forget to place this grueling memory of war on your itinerary.
Veer Yatra
The Maharashtra Ex-Service Co-operation, also known as MESCO, has launched a nationwide military tour for Indian civilians. Their aim is to connect the common man of India to the Indian military, thereby breathing life into the achievements of the Indian Army, Navy and the Air Force.
If you plan a full- fledged trip to all the military tourism destinations in India, this is the right place to start from. Veer Yatra will cover all the military colleges, museums, memorials, and camps – all of which will highlight the contribution of the Indian military to the country (right from 1857's War of Independence).
This trip will take you to army bases, defense centres, army hospitals, military hospitals and much more. And for the avid Army admirer in you, this trip will also take you to the Indo-Pak and Indo-China borders. Moreover, you will also be taught war survival techniques. Just go for it if you get the chance. It might change your life forever.
Tawang War Memorial – one of the most spine chilling destinations for war tourism in India
In Arunachal Pradesh, this war memorial is called Namgyal Chortan. More than 40 feet tall, one of the best war memorials stands among the snowy mountains. This is the spot where the Sino-Indian war of 1962 took place. Tawang War Memorial is a strong and ever-lasting tribute to those who laid down their lives in 1962 for India. More than 2400 fallen soldiers' names are engraved in gold on more than 30 granite plaques.
Tawang War Memorial is not just one of the most remarkable war memorials, but it is also a shining example of military tourism in India. If you are a fan of the Indian Army, a visit to this destination is  a must for you.
Victory at Sea Memorial
If you have seen a movie titled 'The Ghazi Attack', you are in for a pleasant surprise here. At Vizag, this memorial was built in 1996 to honor the martyrs of the 1971 submarine battle between India and Pakistan.
Head over to the Ramakrishna Beach, located in proximity to the Submarine Museum. For the Indian Navy admirer in you, this museum and the beach is filled with submarine artefacts, a T-55 Tank and a fighter plane – symbols of India's prowess over land, water, and air. This is one of the best destinations for military tourism. And even for the uninitiated, this tourist spot is sure to incite goosebumps.
Tanot Mata Temple, Longewala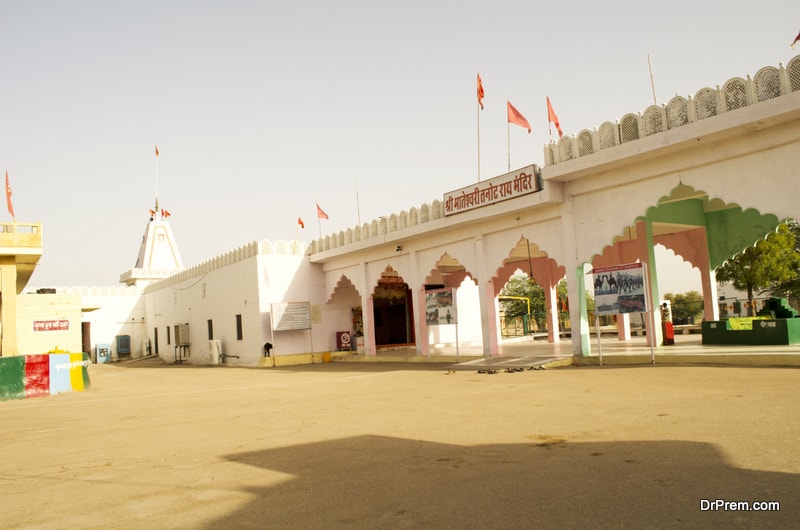 This temple, situated in Longewala where the Indo-Pakistan 1971 War was fought, is an evidence of how the victory only belongs to the righteous. Legend goes that Pakistan dropped more than 1000 bombs in the vicinity of the temple or even inside the temple. But none of these bombs exploded, thereby protecting those soldiers who took shelter in the house of Goddess Tanot Mata.
If you are visiting Rajasthan anytime soon, head 150 kms away Jaisalmer and land up at Longewala. This temple, one of the best spots for war tourism in India, is proof that faith and courage can conquer even the worst adversity. And for the Army lovers, roaming around this 'divine' site will certainly deepen their understanding of the 1971 War.
Jaisalmer War Museum
If you are at Jaisalmer anyway, do not forget to pay a visit to the Jaisalmer War Museum. Located on the Jodhpur-Jaisalmer highway, this museum is a tribute by the Indian Army to those who became the martyrs of 1965 and 1971 Wars. Guns, tanks, military vehicles and war trophies fill up every inch of this military tourism spot. A souvenir shop inside the museum means that you won't leave from the museum empty-handed.
Experience what it is like to fight in a battle with conviction and courage by spending some time in the information halls and the audio-visual rooms. One of the best war tourism destinations in the world, this museum is an internationally recognized war memorial that continues to make Indians proud of their military strength every single day.
Let us admit the fact that war tourism in India isn't as developed as it is in other countries. But let us also accept the fact that there is no dearth for war tourism destinations in India that one can visit whenever they wish to. Take your pick, pack your bags, and head to your preferred war destination. You never know, standing on the spot where blood was shed and courage was displayed, when your life might forever. This is truly an experience like none else. So grab it , embrace it, and enjoy it. You will not be disappointed.