11 most eco friendly hotels of the world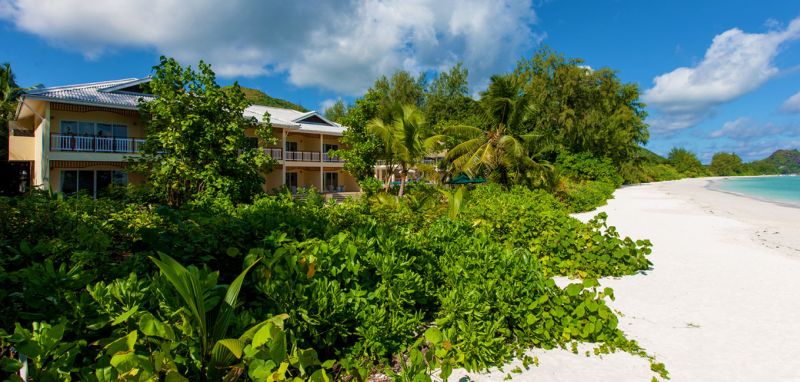 Vacations refresh you and make you ready to face the world again. When you plan a vacation, you can choose to stay at some luxurious but eco friendly hotels. These hotels follow sustainable practices, have installed energy efficient cooling, heating and lighting and other green practices. Whether you want to lie in the sun on the beach, or spend nights gazing at the sky on starry nights, there are amazing environment friendly hotels all around the world you can do that in.  Check out some great green hotels you can choose from:
11 best eco friendly hotels 
Proximity Hotel, North Carolina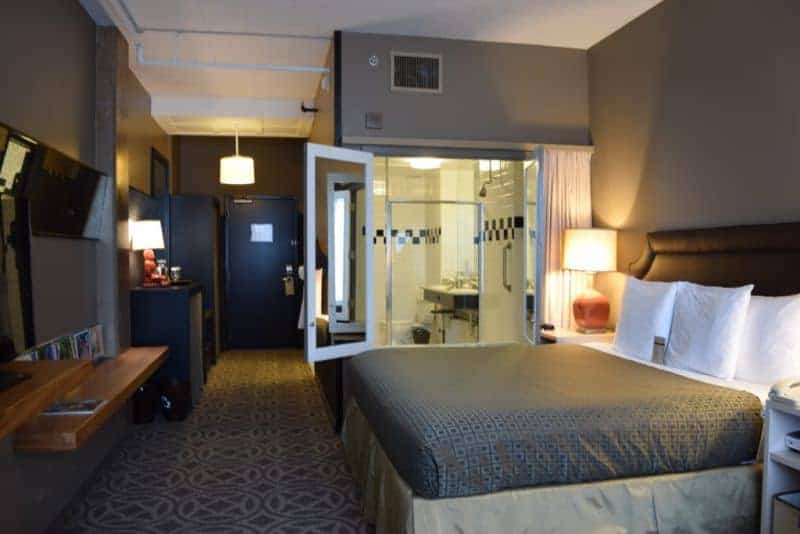 Image Source : proximityhotel.com
It's one of the best eco friendly resorts you could visit. It is platinum rated by LEED and has 147 rooms. The hotel also has hundred solar panels installed on the roof. The elevator in the hotel generates geothermal energy used by the hotel's refrigerators. Ingenuous and incredible eco friendly ideas abound in this resort, along with the luxurious rooms and beautiful courtyard. The creek side terrace is fantastic and you can spend time in the European bar and bistro there. You can borrow bikes from the hotel to explore the city in an eco friendly transport.
Oyster Box, South Africa
If you're planning a trip to Durban, you can stay at the Oyster Box. This is one of those eco friendly hotels, which are environment friendly in most aspects. It has water management, water treatment and water recycling systems along with an efficient waste management system and solar power.
Al Natural Resort, Panama

Image Source : alnaturalresort.com
Tucked away in Boscas Del Toro in Panama, this resort is a fabulous example of eco resorts.  The seven bungalows have thatched roofs, solar power, orthopedic mattresses and unique open walls, which you can open and close at will. This is the perfect retreat where you can de-stress and leave the entire daily worries behind. Yoga and scuba diving instructors will help you relax and have fun. Plus, the meals are served at a communal table which makes it easier to mingle, while enjoying the delicious food.
Eden Lodge, Madagascar
This lodge was built to promote eco tourism in Madagascar. It is located in between the forest and the beach, with tent like accommodation. The material of the tent is recycled, and waste and water management are some of its eco friendly features. You can experience the beauty of nature during your stay at Eden, as you enjoy looking at the magnificent sunrises and sunsets over the ocean.
Acajou Resorts, Seychelles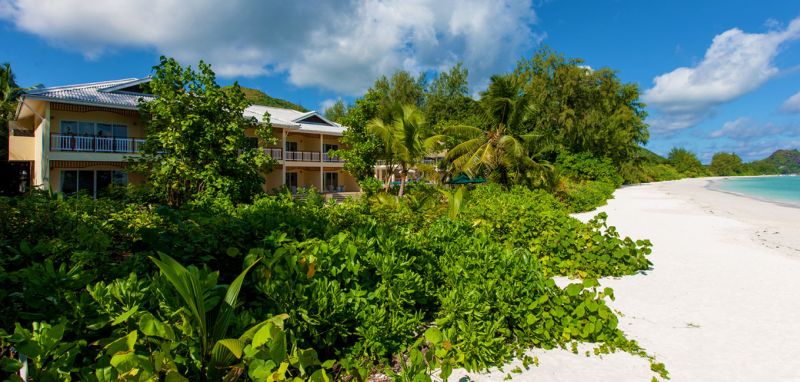 Image Source : acajouseychelles.com
This is one of the eco resorts, which have a rustic appeal to it. It's close to the famed Cote d'Or beach located on Praslin island. The décor consists of timber and wood; gives the place a natural feel. Solar power, eco friendly waste management and a vegetables, fruit and spices are grown on the resort contribute to the green factor of the resort.
El Mangrove, Costa Rica
Spa bungalows, private gardens, an immense pool and hammocks in your room – how good does that sound? The EL Mangrove has 85 luxurious suites making it spacious eco friendly hotels you can plan your stay in. You can choose the resort's all-inclusive beverage and meals option, which means you don't have to bother about bills the entire time you're there. That's also quite de-stressing. EL Mangrove has many community initiatives, such as English classes for local children. Cleaning up the beach and donating organic waste is another commendable effort by the resort.
H2H hotel, California
Image Source : wa2.jetcdn.com
Eco friendly hotel ideas are plenty at this hotel. The grass roof is curved helping to filter the rainwater. The rooms are stylish, with green living elements such as bamboo flooring, chemical free bathrobes and rugs to accentuate the eco friendly experience. Enjoy the spa, Jacuzzi and the peaceful patio. The urban chic décor too is quite impressive. Eco friendly hotels such as this one, inspire their guests to follow the eco lifestyle when they're back home.
North Island, Seychelles
It's THE resort for serious greenies. You'd love this resort if you're into conservation initiatives when you're not relaxing in the pristine beaches. Participate in the Noah's Ark initiative, which aims at preserving the wildlife species and indigenous plants of the islands. Eco friendly hotels like these are doing their best to inculcate a feeling of love for nature in their guests.
The Brando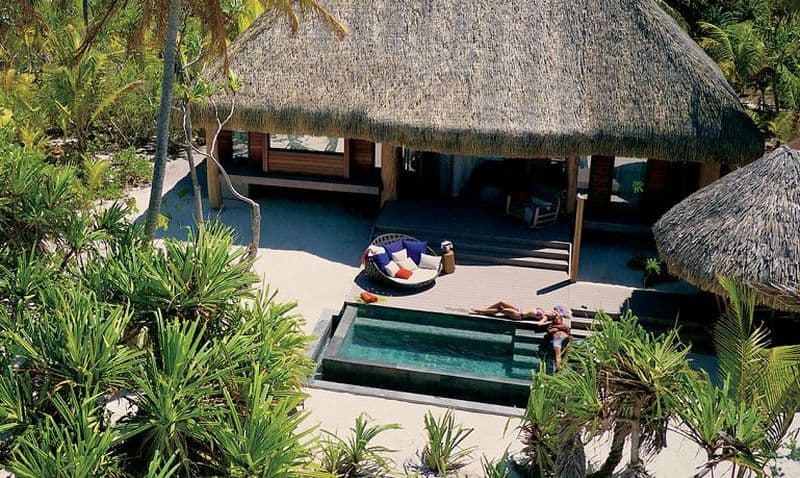 Image Source : thebrando.com
Named after the legendary Hollywood actor Marlon Brando, this eco resort is amongst the foremost eco hotels in the world. The resort boasts of being carbon neutral and is almost completely self-sustainable. The materials used to construct the building were all of certified or local origin, or recycled and renewable. The air-conditioning system is driven by seawater, and the hotel is run on coconut oil and solar power. Even Barack Obama took a vacation at this amazing hotel.
Skybeds, Botswana
For those who love to spend time outdoors, going on a safari would be a great idea. The Skybeds are eco friendly hotels, which are actually buildings, set on 3-story platforms. The hotels are situated right in forest reserve's middle. You can watch wildebeests, elephants, lions, deer and many more wild animals come and drink water at the watering hole. You'd be completely disconnected with the outer world, and be more in touch with your own self. The sister camp of Skybeds, Sable Alley has upscale tents, with private verandahs and outdoor showers. The camps have put in place several green practices, such as solar electricity, water treatment solutions and sustainable bath accessories.
Azura, Mozambique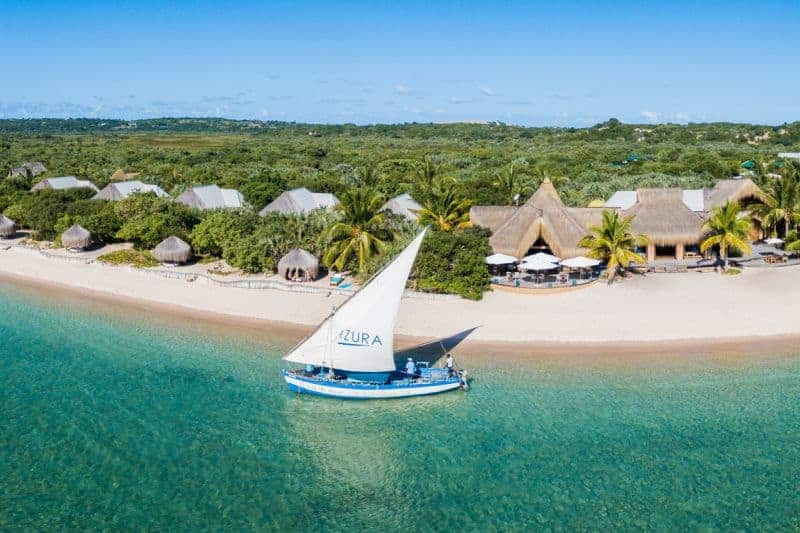 Image Source : azura-retreats.com
One of the best eco friendly resorts in the world, Azura's villas were built by the local people. The design is quite modern and the construction materials used were eco friendly. This is the kind of hotel you'd like to spend time in and relax without a care. From eco- detergents to solar power, this resort has many eco friendly features.
All these hotels and resorts can inspire eco friendly hotel ideas in hoteliers all over the world. So plan your holiday in an environment friendly resort, where you can unwind while supporting the planet.