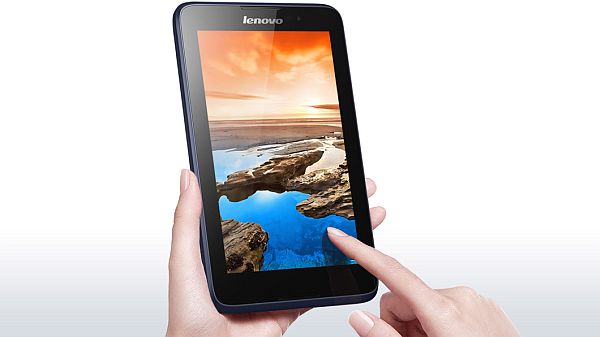 Lenovo is back with its focus on the tablet market through its freshly launched quad-core tablet, A7-50. With its 7-inch Wideview display, A7-50 is aimed at serving a variety of needs of frequent travelers and gadget geeks who seek an Android tablet with an effective and wider view.Appearance

With a crystal-clear Wideview HD display (1280×800 pixels resolution), the A7-50 Android tablet offers a colorful view while reading and browsing. Its IPS (in-plane switching) screen is great for interactions with several friends together, as it provides a viewing angle that is sufficiently wide. The tablet's slim and lightweight design helps you to carry it anywhere easily. Users can carry this 9.6 mm-thin tablet even in their pocket. A7-50 has a rear camera of 5MP and another front camera of 2MP. Thus, we may call it a good pick for smooth video chatting and picture clicking. The tablet is currently available in midnight blue color only.
Performance

High on performance, A7-50 has a 1.3 GHz MTK quad-core processor that makes it cool for multitasking and gaming. While it runs on Android 4.2, you can upgrade it to KitKat later. Along with 1GB RAM and an internal storage of 16 GB (expandable to 32 GB), this tablet has a 3450 mAh battery that lasts really long. It gives you an effective 8-hour usage or a week on standby. The tablet is also perfect on the connectivity factor, as it provides a SIM card slot to offer 3G wireless support. This is in addition to other regular connectivity options like Bluetooth 4.0, GPS and Wi-Fi 802.11 b/g/n.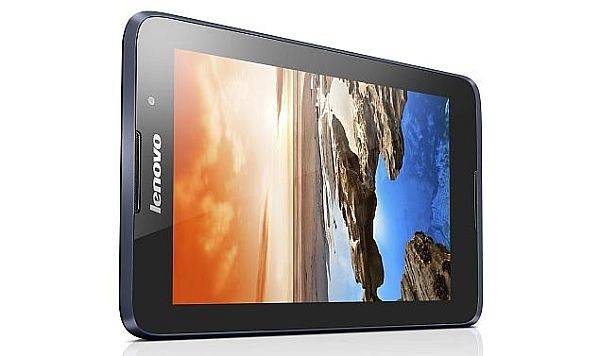 Ease of use

With its Wideview screen and slim design, the A7-50 tablet is easy and swift to use. It is lightweight at 320g and thus easy to move. Additionally, its screen clarity and dual-camera facility makes it simpler to take pictures or selfies and perform Web chat. Apart from this, navigation on A7-50 is easier, as its satellite, GPS can also perform offline interactions.
Support services
With A7-50, you also get Lenovo's DOit series of apps that include SYNCit, SHAREit and SECUREit. You may not only share data and backup contacts using such apps, but may also prevent malware and viruses to attack your tablet.
Value for money

Priced at around $261 (INR 15,499) and offering a high-performance package, the Lenovo A7-50 tablet is complete value for money as compared to similarly priced market options.