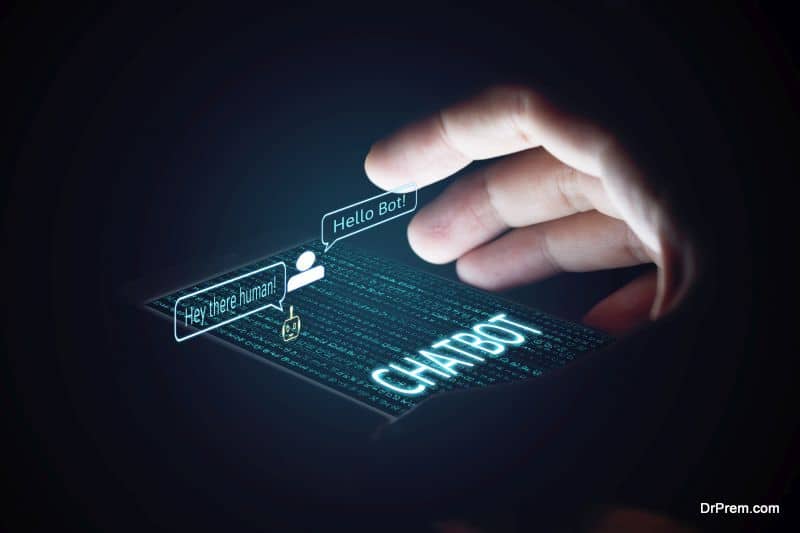 Direct interaction results in effective communication. Riding on this factor, Chatbots are set to occupy the center stage of message transfer and communication ousting the Apps in the next couple of years. The global information and communication technology is undergoing catalytic changes fast replacing the older applications.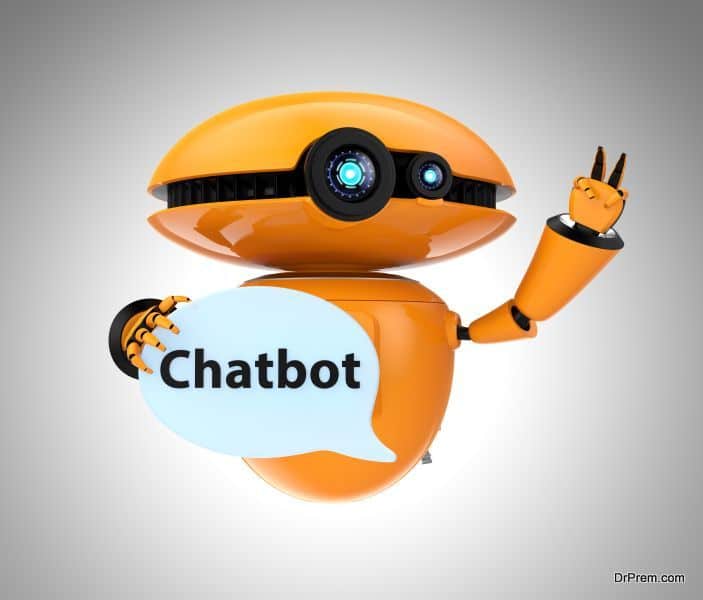 It may sound surprising to you that the apps with which you are so acquainted may turn obsolete tomorrow! Though in India, Chatbot application is still in the nascent state but is gradually widening up with few startups showing appreciable progress by creating innovative messenger bots.
Observing the rising trends and effectiveness of Chatbots, it is likely that the large segment of android-dependent users would soon switch over to these as the medium of information collection and effective communication instead of sticking to a plethora of apps.
This specifically programmed virtual digital assistant uses Artificial Intelligence (AI) simulating the human chat, and the NLP (Natural Language Processor) incorporated is able to translate any language, dialect or accent to be understandable by the machine or the gadget with a simple voice or text command.
Chatbots will be of profound use in:
Providing quick customer services
Tracking customer support
Corporate offices helping in tracking vital performance parameters and providing timely support with the relevant information.
Corporate wellness programs
Convenience driving the change:
It is mainly the preference of interaction with the human touch that would be heightening the popularity of chat bots among millions of Indian users. With a massive annual 35% growth in android adoption in India, these virtual assistants are sure toenhancethe convenience of messaging and information gathering.
Multiple services in one pack: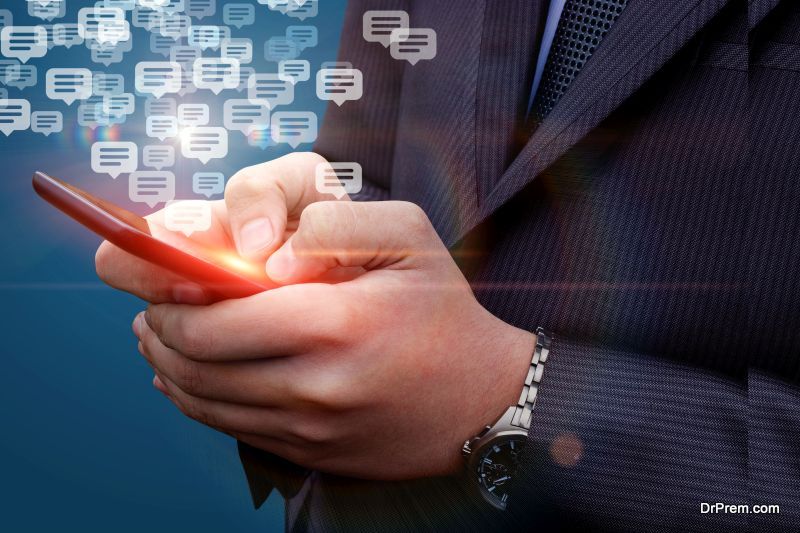 Countless apps flooding the mobile play store has almost made the users or customers weary of its usage. The mobile screen gets cluttered with a number of apps, each providing a specified service.
For example, you use one app for booking flight ticket, another for booking movie tickets and another for table booking in a favorite eatery and so forth. Managing all these is quite tiresome. Apps installation and regular updation eats up the device storage and slows down its performance. Your surfing gets hanged in situations of urgent requirement leaving you irritated.
Chatbots, on the other hand, provides smart assistance in answering your needs and requirements. You may not have to browse the websites to search the desired information! These bots have questions coded in them and come up with prompt answers.
However, the smartness of the Chatbot depends on whether it acts on hardcoded queries/answers or on AI. Chatbots that work totally on AI are able to answer multiple queries and can offer a wider range of services.
The scenario in India:
India with a large demand driven population, providing proper customer support/services on time is a big issue. This can be sorted out with the user-friendly Chatbots.  Few corporate offices and banking sector have already started using Chatbots in various office functions to streamline the operations which are highly time-saving.
Chatbots due to that special human touch would make the customer experience of Indians easy sparing their valuable time and money. This would help in quick resolving of issues and the customer need not run helter skelter to avail the solution of his problem.
Millions of Smart phone users in India using low cost devices with lesser storage can avail a wider range of services through Chatbots. They will be able to try new things in the latest messaging bots.
Low internet speed and data usage cost is another issue among a large segment of android users. Chatbots will be operable even when the net speed is low and data consumption will be within reasonable limits.
Indian Chatbots – the future game changers: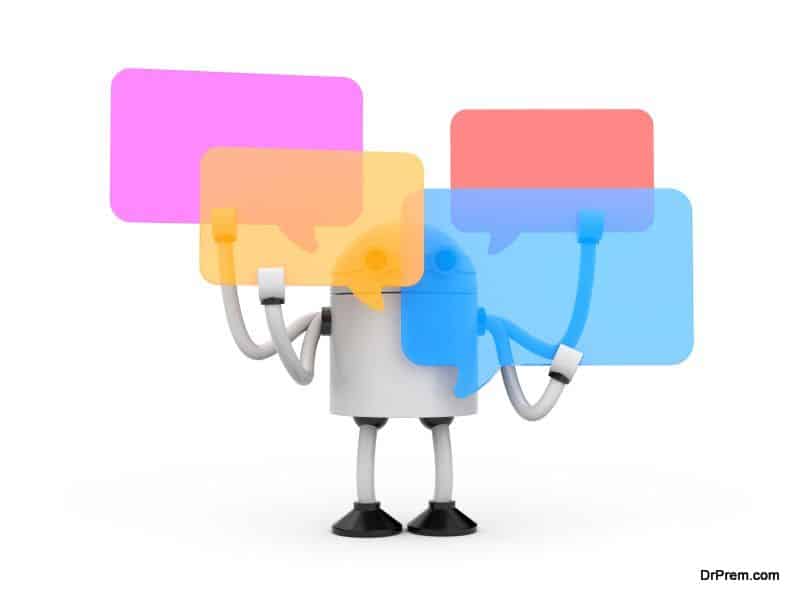 Experimenting with Artificial Intelligence (AI), few Indian Startups are foraying in the Indian technology market aiming to offer unique user experience to millions.
These Indian Chatbots are offering services like bill payments, mobile recharging, placing an order for foods, booking bus/flights/cabs/accommodation, updating live scores of any match, paying insurance premiums, tracking courier service, checking train running status, checking shopping deals etc. They may even assist in reviewing legal documents and license agreements.
The user may nor may not get all services from one chatbot but the inclination will be there to avail the maximum.
Limitations in the Indian perspective:
The country with a diversified linguistic culture and varied lifestyle, Chatbot usage may not get readily accepted as these come only in mono or bi-lingual format.Indian users have become dependent to a great extent on the existing information sharing system. Many would be reluctant to shift to a new platform unless they have the proper knowledge and user guidance.
Considering the socio-economic status of the large segment of population, switching over to another messaging platform and adapting it to their daily lifestyle would not be that easy.
Again to meet the huge demand of a diverse Indian crowd, it is obvious that Chatbots in different forms offering different ranges of services would flood the market which would create confusion among the users regarding the right choice.
But with AI application invading the global technology market in a big way, there would be enough scope of optimizing Chatbot services as per the user's requirements. It is just a matter of time to watch Indians embracing this virtual friend quite faster than presumed.