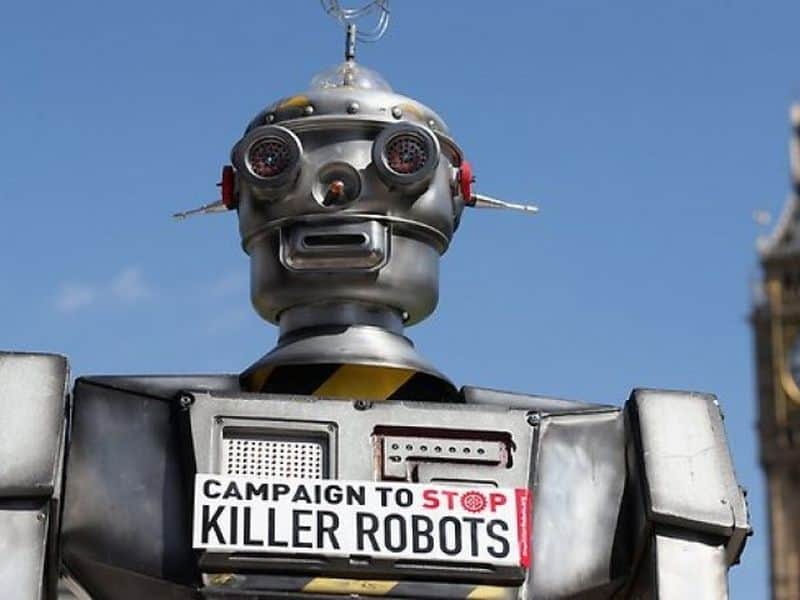 Fifty-seven Artificial Intelligence (AI) scientists from close to thirty countries have signed and are promoting a campaign to stop killer robots. The campaign aims to stop the Korea Advanced Institute of Science and Technology from collaborating with Hanwha systems, a weapon manufacturing company, to create autonomous arms, or autonomous killer robots in simpler terms.
The research center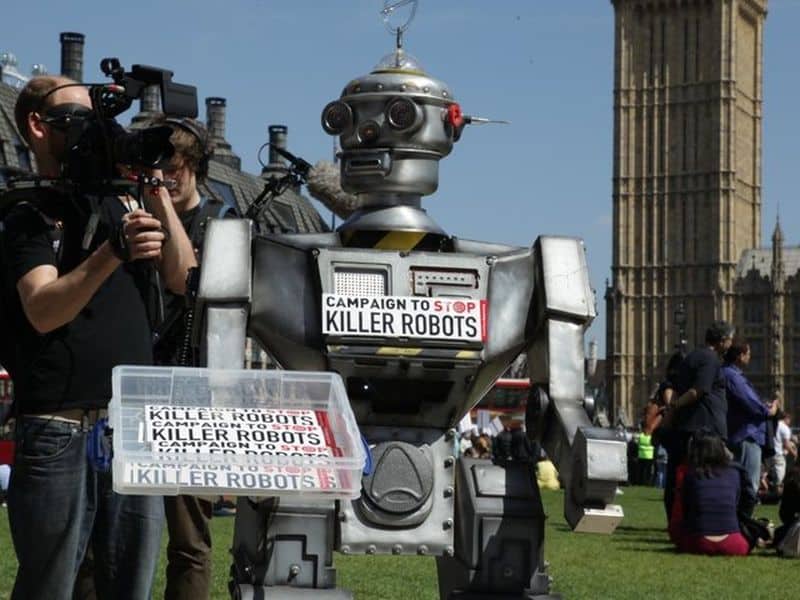 Image Source : wmar2news.com
Korea Advanced Institute of Science and Technology (KAIST) announced in February that they were starting a research center in the University in cooperation with Hanwha systems to further their advances into the AI arena. The objective is to converge National Defense and Artificial Intelligence technology. The aim is to create a strong base for creating innovative national defense technology.
The areas of focus involve AI driven command and decision software, composite national algorithms for mega-scale automatic sub-sea vehicles. Also, the focus is on AI-driven smart aircraft training software, AI-driven object location tracking, and recognition technology development.
Hanwha systems
Hanwha is the largest weapon manufacturer in South Korea. It manufactures cluster munition, currently banned in 120 countries across the world. The countries signed an international treaty. The list of countries excludes United States, China, South Korea, and Russia.
Dodaam systems, another weapons manufacturer from South Korea, has already developed a combat robot. It is essentially a turret that can target enemies over three kilometers away. The United Arab Emirates and Qatar have already bought these weapons and they have already been tested on the North Korean Border. However, the company leaders told BBC that they required a human to launch a lethal attack.
UK's BAE Systems has developed the Taranis Military drone, that in theory can operate almost completely autonomously. This makes robots scary, even in a bad neighborhood.
The campaign to stop killer robots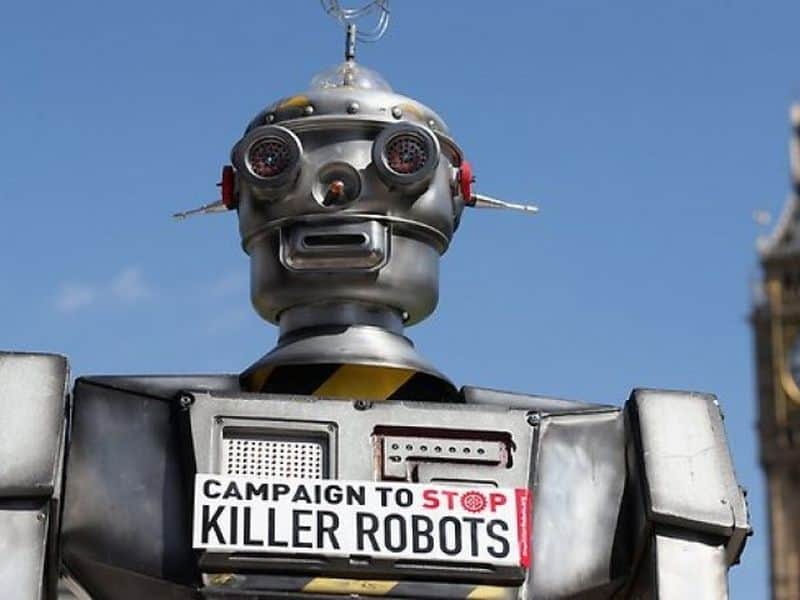 Image Source : c.tribune.com.pk
At the forefront of the boycott killer robot campaign is a professor of AI from the University of New South Wales, Toby Walsh. Walsh first read about the coalition in a Korea Times article that said that KAIST was becoming a part of the global race to develop autonomous weapons. On learning this, Walsh wrote to the University, asking for details, but wasn't given a response. He then organized the campaign to stop killer robots.
The campaign states that AI researchers will not work or visit KAIST, nor welcome KAIST visitors as long as KAIST does not address the concerns on the development of autonomous weapons. This protest has started right before the United Nations Conference in Geneva, the agenda for which happens to be autonomous arms. Twenty countries have signed for it and are aiming for a total ban on autonomous killer robots.
Concerns have been raised about how the security of these autonomous killer robots is very unreliable and doubts have been cast on their ability to distinguish friends from enemies. Also brought to light is the issue that the unregulated production of these murder machines may lead to some of them landing into the hands of objectionable entities such as dictators and terrorists. Previously, one needed an army of rational humans to declare war against others. Now, all one would need is a computer programmer.
KAIST's response
The president of the University, Sung-Chul Shin, announced that he was disheartened to hear about the protest. He revealed that the University had no intentions to create or improve lethal independent arms systems. He also said that the university values human rights and would not carry out any research and further the autonomous arms race to develop weapons that did not have meaningful human control. They have the University's full support to boycott killer robot.
Walsh said that he was mostly satisfied with the president's response, but he still had a few questions. The boycott killer robot leaders would like to talk in detail about the intentions of the University. They have not yet declared whether they will continue to follow the president's statement.
Conclusion:
This is not the first time that AI scientists have stood against people venturing into the weaponized robots industry. They have warned of the dangers time and again and sent a similar letter to Canadian Prime Minister Justin Trudeau last year to boycott killer robot. They believe that computers are capable of mimicking human intelligence, and hence they could be the worst invention of all. It brings new ways for the powerful to oppress the general population and must be used responsibly. If used well, AI can serve numerous benefits, involving applications in defense. But,  what should also be kept in mind is that if AI is allowed slide out of hands, this could get very ugly very fast and autonomous killer robots may turn out to be the third revolution in warfare.