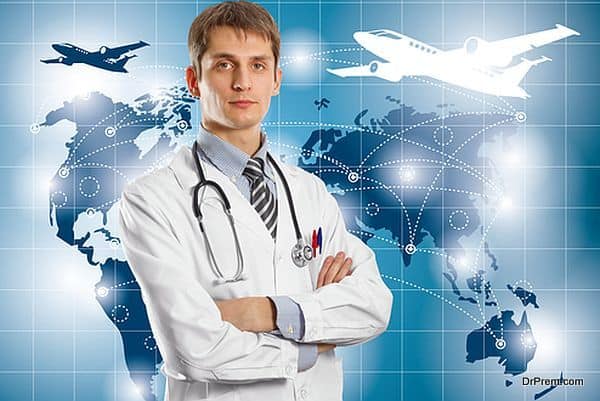 With more and more countries and providers around the world joining the medical tourism market, it has become quite difficult for relatively new companies to carve a niche for themselves in the highly competitive market. However, with the right promotional tools, it would be easy for these companies to rise above established players and get the recognition they need to grow. Accordingly, here are some promotional tools that would aid companies with medical tourism marketing.
Health and Wellness Affiliations
Contact local health and wellness facilities in the area and collaborate with them to market. Search for holiday retreats in your destination and ways in which you can join hands with them to send over your clients. Collaborate with other local businesses in the area and help each other grow as well. As the affiliations and collaborations increase, your name would automatically pop up in the marketplace.
Adverts
Traditional form of advertising never fails. Place adverts about your medical tourism products and services on newspapers. Contact publications to have these adverts placed on medical journals, brochures and even in flight magazines. This would surely help medical tourists take notice of your company.
Media Publicity
Getting the attention of media is also a win-win situation for your medical tourism company. Arrange press conferences to let the media know about your products and services. Use the media to highlight the pros of choosing your medical tourism companies. Arrange medical tourism camps to educate the public as well as get media attention. This would surely let you rise to the top quickly.
Presentations
Physical presentations would be helpful in attracting more medical tourists to your company. You can conduct a class on medical tourism in a nearby adult education center or visit the local gym to educate potential clients about health and wellness travel. In addition to understanding the basic tastes of different clients, you would be spreading the word about your medical tourism company to many.
Online Brand Building
Maintain a strong online presence by engaging in social media marketing. Use these social media networks to paste blogs about medical tourism, adverts about your products, services, and even promotional offers you may come up with from time to time. Create and maintain an appealing website that would attract medical tourists who rely on information they find on the WWW to make their choices.
These marketing tools would help you promote your medical tourism business to the world. Make sure you use them to your advantage and maintain your reputation in order to succeed in the market.
Summary
The medical tourism market has become a highly competitive place with several providers jumping into it every day. As such, a new medical tourism company would need to have some marketing tools to promote itself to potential medical tourists. These marketing tools, if used properly, would help these companies create and maintain a name for them in the medical tourism market.