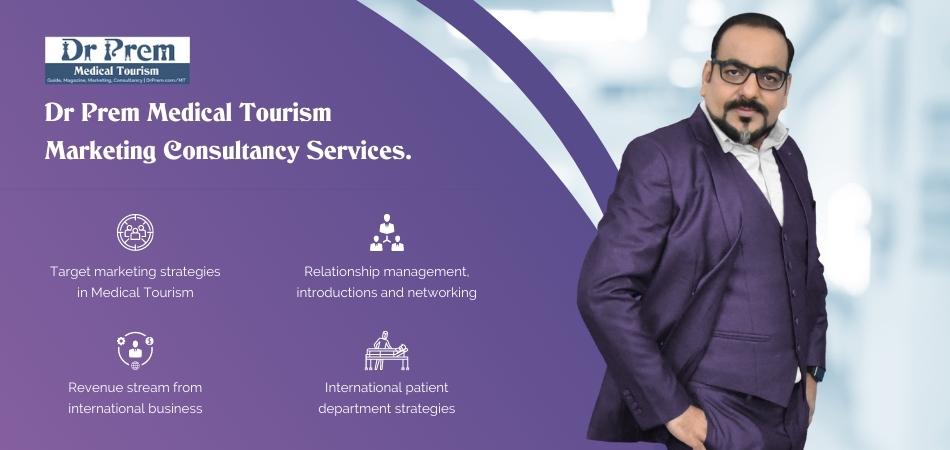 Patient-centricity forms the base of healthcare management and its significance is even more in medical tourism. Blockchain technology with its exceptional medical record management and data sharing reinforces patient-centricity and can be a real game-changer in medical tourism. 

The realistic applications of blockchain in healthcare are gaining acceptance. Patients are better informed and highly involved with the associated procedures along with receiving quality care. Leading medical tourism source countries like the US, Canada and few European nations have adopted the Blockchain technology that has the potential to upgrade quality care and reduce healthcare costs substantially.
According to experts, smart health record management and health monitoring based on Blockchain technology can help in building trust among patients essential for a thriving medical tourism scenario. Dubai, the fast-growing medical tourism hub is catching up with this new technology to attract more medical tourists in near future.
The future of Blockchain technology in healthcare:
A new market research by BIS is encouraging. The global blockchain market is estimated to touch $5.61 billion in 2025 growing at a CAGR of 63.85% from its current valuation of $176.8 million in 2018. The bets in the healthcare sector on this growing technology are naturally higher. Another study from IBM reveals that of 200 healthcare professionals surveyed, 16% are serious in adopting commercial blockchain by this year. Another 56% is expected to fall in line by 2020.
What is a blockchain?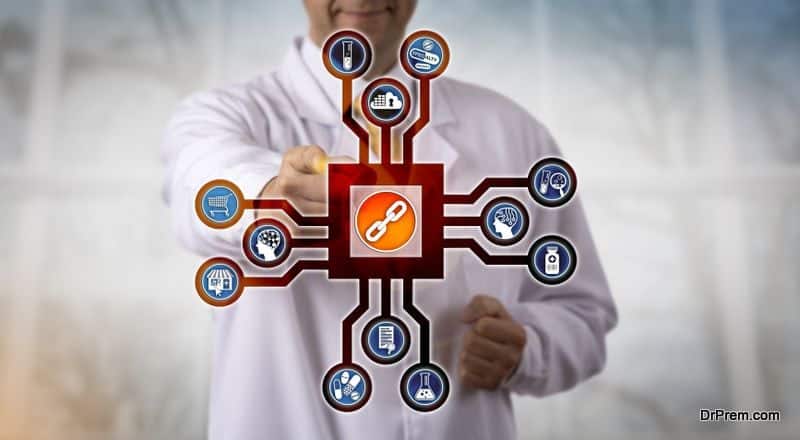 This is a decentralized form of data storage comprising of immutable and sharable data arising from peer-to-peer networking database systems. The digital records are chronologically added in this data architecture in such a manner that it cannot be amended or recognized until it reaches the final recipient. In other words, the technology operates on the "append only" virtual ledger.
Any transaction within this network will be added to the ledger only after authenticated by the nodes in the network. Each node in the network is a personal computer having similar copies of information stored in the network. Each new transaction is considered as a block forming a chain system. The main advantage of this technology is that your data remains theoretically secured from threats of a data breach. The key to blockchain operation lies in cryptography.
Each participant in the network is allowed to interact with each other via a private key and public key. The public key acts as an identifier thereby setting up a trustless collaboration regarding storing, viewing and exchanging information. A user can only update the block that he/she has access to and has to go through a chain of cryptographic criteria to be deemed eligible to make the changes. This updation gets replicated in all the blocks within the network with the date and time stamp. 
How can blockchain help in healthcare?
Today's healthcare industry is flooded with data of patient medical records, records of clinical trials and medical research, complex billing system etc. With such massive data proliferation, the need is to take the right approach towards data governance and collaboration.
The adoption of blockchain technology certainly means moving towards the right direction. Information from disparate sources like EHR, medical documents, wearables and mobile devices could be accumulated in the blockchain. It can be further extended to accommodate unforeseen data in future making the architecture flexible.
Medical data management: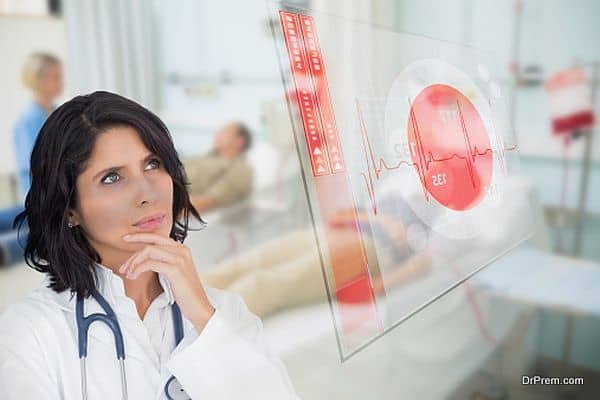 It effectively addresses healthcare challenges pertaining to data privacy, security and reliability. Healthcare professionals can make a quick diagnosis and deliver required treatment by timely access to data. If a patient makes some changes in the health record, he/she can have the control regarding who can edit the data. The patient can also monitor the edits if there is some new diagnosis or treatment done and limit the data visibility only to selected persons like the physicians or associated medical professionals.
Offering data security:
Protenus Breach Barometer Report states 140 million patient medical record breaches in 2015-16.  With the rising implementation of connected systems like IoT (Internet of Things) and IoMT (Internet of Medical Things) and connected devices, maintaining system security is a prime concern.
Blockchain technology gives you the unprecedented security since all interactions and transactions are approved by other parties involved in validating the data. Any change in the data has to go through multiple checkpoints maintaining extreme privacy ensuring data security.
Devising smart contracts: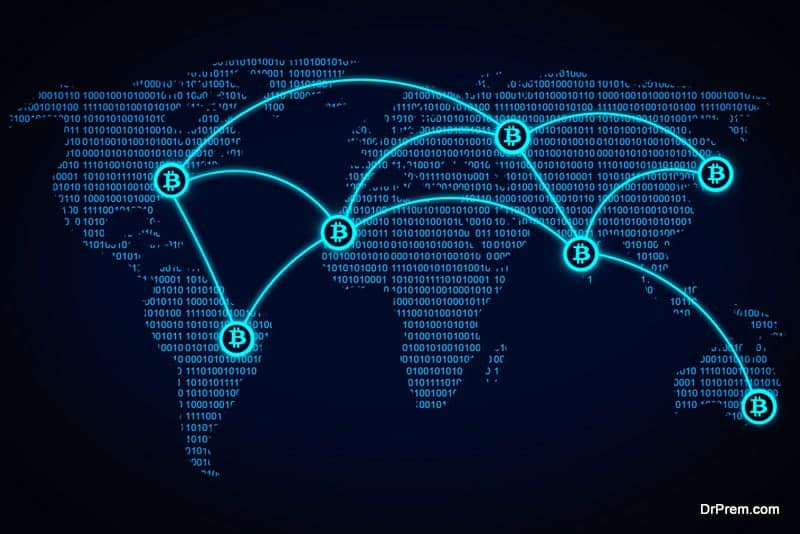 Smart contracts are developed between patients and selected healthcare providers based on certain rules and conditions. The milestones for treatment and diagnosis against various metrics and checkpoints are set within the contract including a virtual payment system as well.
Enabling secured Bills and Claims management:
Billing and claims management related to patients' diagnosis, treatments and medications is a complex process where many organizations have been victims of data breaches. More than $30 million losses have been recorded in Medicare fraud in 2016 according to Forbes. Blockchain technology thwarts the possibility of such unwanted events simply because it is based on complex steps of data transactions in the blocks tough to breach by any outsider. Improved data authentication and traceability builds trust among the users and also enables a smooth revenue cycle management of the organizations.
Enhancing system interoperability: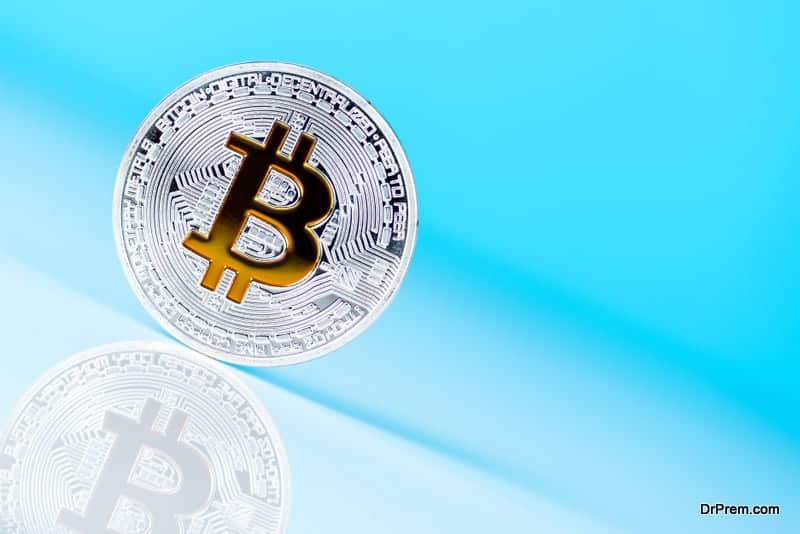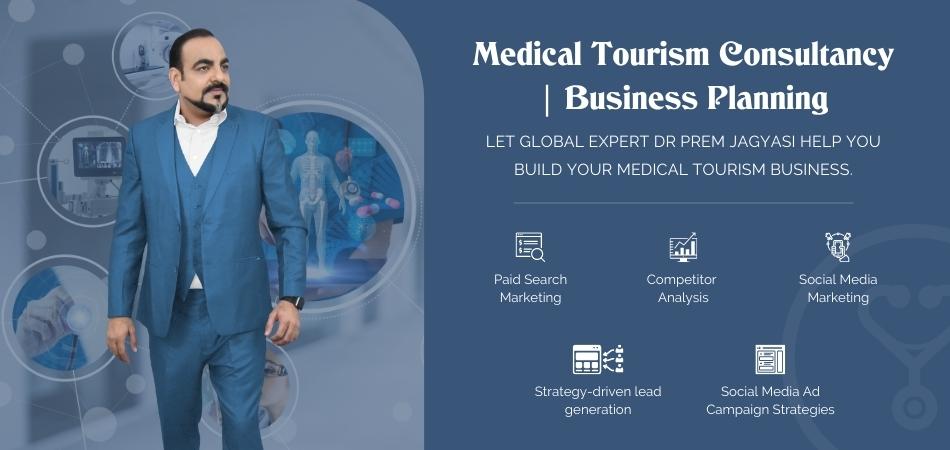 The blockchain is a decentralized networking system enabling data access in computer systems beyond the national geographic boundary. Lack of proper medical data is a big botheration in medical tourism. Patients traveling to another country often carry insufficient medical records creating big hindrances in smooth progression of treatment.
The level of interoperability can be extended from one node of any blockchain to a node of a different blockchain through specific protocols. Therefore, physicians and healthcare organizations can access patient's data from anywhere in the world if provided the shared access.
Ensuring secured maintenance of clinical trial records and genomics research:
Spying medical research and clinical trial records is another concern which can be effectively addressed by blockchain technology. Blockchain enables date stamp in each transaction viewable by the public which carries immense significance in medical research.
These time-stamped immutable data maintains history and traceability of the clinical trial records significantly reducing frauds and errors. It can initiate collaboration and innovation among various participants from different research domains. Anonymous patient data sharing can give new insights and pave way for medical breakthroughs.
Developing precision medicine: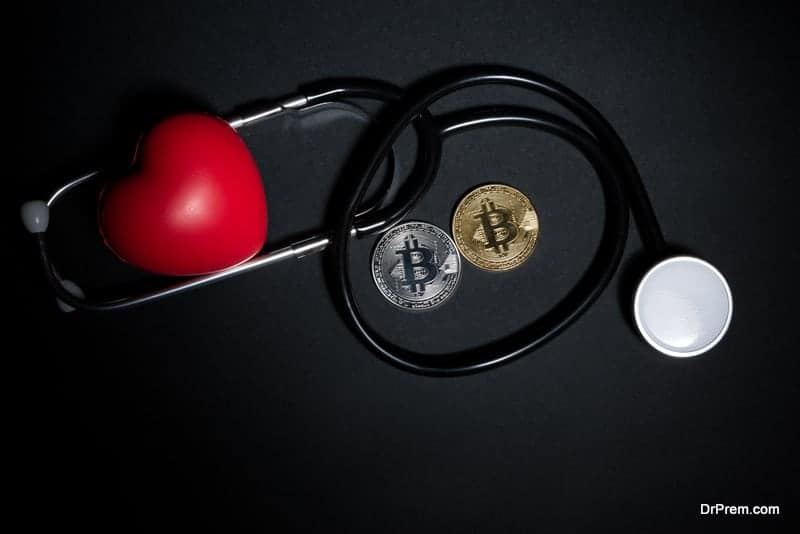 Precision medicine can bring a paradigm shift in care delivery but it requires reliable data. Blockchain's ability in data aggregation ensuring its security allows effective data collaboration between patients, researchers and providers to develop personalized medicine based on the individual's genomic profile.
The growing need for blockchain-centric medical tourism:
Blockchain enhances the mobility of healthcare. With the number of global medical travelers proliferating fast, blockchain enabled healthcare management would be the need of the hour. It empowers both the patients and physicians helping them in achieving their common objective that is to get the best treatment outcome in a given situation.
Creating a decentralized healthcare eco-system: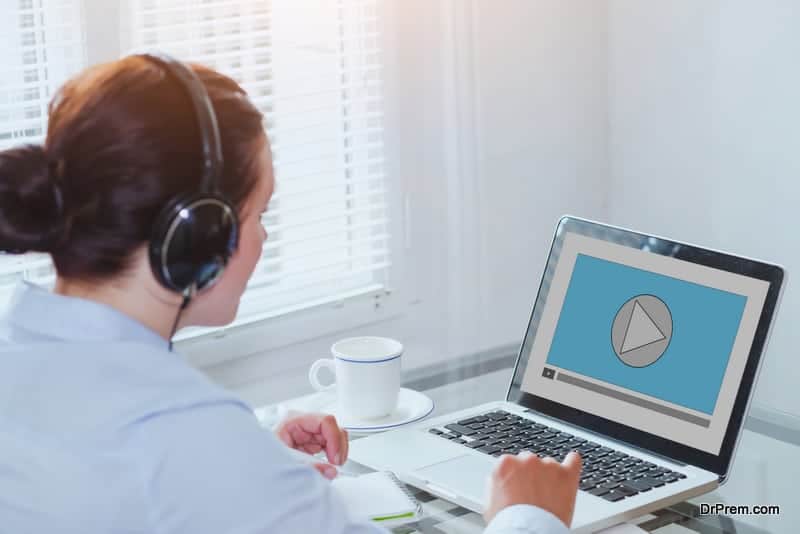 The prime objective of medical tourism is to offset the domestic healthcare cost without compromising quality care. Many employers in the US are contemplating outsourcing employee health care through medical tourism. Decentralized healthcare records accessible beyond the border would make things easier for them and medical travelers.
A cross-border digital healthcare ecosystem can be established with reputed healthcare organizations all over the world those are open to smart contracts and cryptocurrency. This would help in setting a market-based pricing between the doctor and patient. The smart contract would outlay the guidelines on expected goals of diagnosis and treatment.
Improved healthcare care and support
a) Access to patient's medical history irrespective of geographical location:
Imagine the plight of a team of medical professionals addressing the medical requirements of a foreign medical tourist carrying insufficient medical record. This may not reveal the true medical condition of the patient. Most healthcare organizations do not have any shared access to patients' medical records regardless of the geographical location. This causes enough inconvenience for both the patient and provider as they may have to go through time-consuming obstacles unnecessarily delaying the treatment and raising the cost.
b) Timely care during emergency: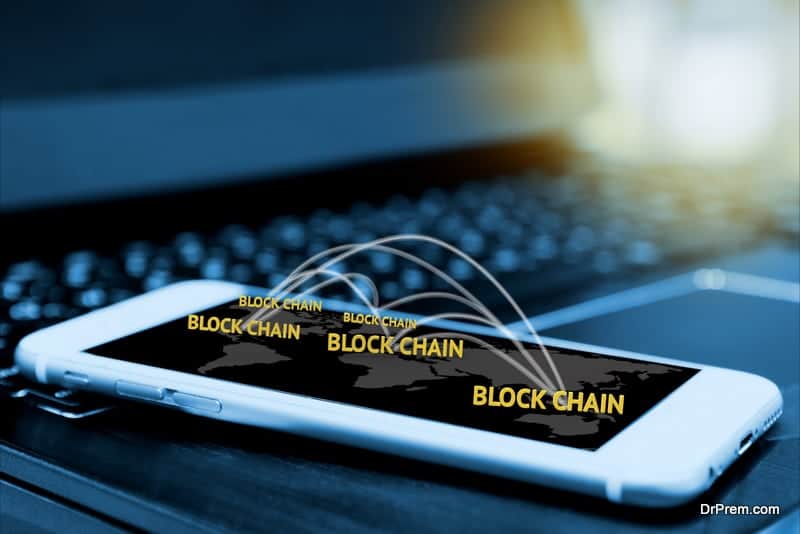 The ease of data access can be extremely beneficial in times of emergency. Lack of proper data often creates a compromising situation resulting in below par care which can be prevented with this flow of health information.
c) Maintaining continuum care from a remote location:
In the event of any complication back home after medical tourism, the local doctors would also be able to access the complete treatment history and address the situation effectively. For a person suffering from a rare medical condition, the viewable data in the blockchain may help in locating the right doctor or the right care and support in some other country. Even the doctor would have access to the patient's data from a remote location. Patients will not have to carry their medical records and would be able to get continued care back home after medical tourism.
Empowering patients: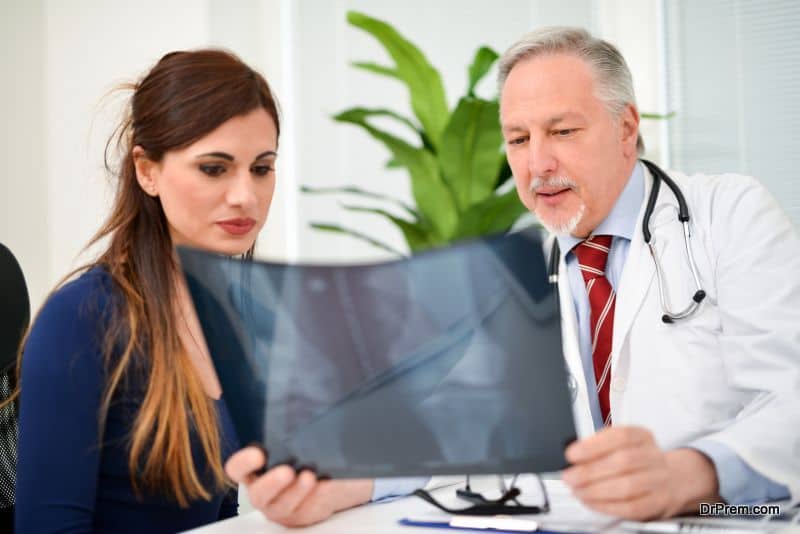 Patients can seek medical consultation with ease and assign the type of care they want. Proper access to health records may also help patients self-manage their health conditions with regular follow up advice from physicians whether at home or from abroad. Blockchain technology is still at the experimentation stage with continuous testing for foolproof data security by electronic sharing among healthcare organizations and patients. Millions of people, healthcare providers, organizations and researchers would be engaged in this technology making more people open to medical tourism.
Hassle-free payment system with Cryptocurrency:
One of the greatest advantages of block chain technology in medical tourism is enabling hassle free payments for medical travelers. Patients can easily make cross-border payments with cryptocurrency (like Bitcoin, Ethereum etc) without letting tampering of their identity and security.
Cryptocurrency being a decentralized payment system does not involve any charges and is not subjected to currency fluctuations. Many reputed clinics and hospitals are accepting cross-border payments through cryptocurrency, a trend likely to grow with more acceptance of block chain technology.