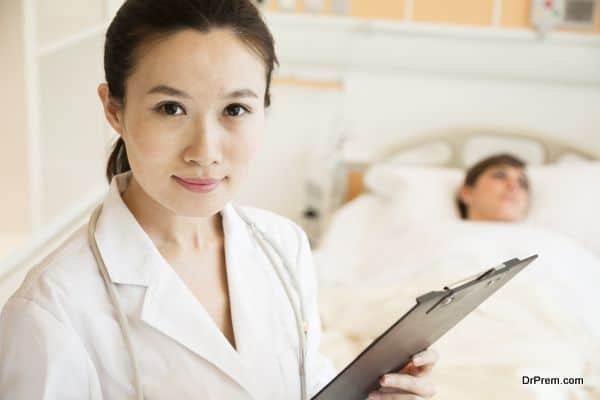 The medical tourism industry has been steadily growing on a global scale for the past few years. In addition to more medical tourists opting for medical treatments in foreign destinations, many new countries are entering the lucrative market to enjoy its rich dividends. Here are a few excerpts on the industry's current market scenario.
The Top Players
The top players of the medical tourism market happen to be countries like India, Brazil, Korea, South Korea, Singapore, Malaysia, Thailand, Turkey, Costa Rica, Mexico and Brazil. The reasons for these countries emerging as top medical tourism destinations worldwide may vary. However, experts believe that some of the common reasons for their growth include cost savings on medical procedures, private as well as government sector investments in the healthcare infrastructure, international accreditations, excellent tourism infrastructure, continued healthcare innovation, state of the art medical facilities and practices, internationally trained medical staff, social stability and political transparency, etc.
The Most Sought after Procedures
Currently, the most sought after procedures in the medical tourism market include dentistry, cosmetic surgeries, cardiovascular procedures, orthopedics, fertility treatments, weight loss, and cancer treatments. A number of medical tourists also opt for overseas visits for health screenings, scans, tests and second opinions.
Market Potential
Currently, over 1200000 Americans travel overseas every year for medical treatments. About $5000 is spent on each of these visits (costs include cross border and local transport, accommodation and dining). All this brings the medical tourism market to a worth of nearly $39-55 billion on an annual basis.
The potential for more growth is also large with more patients opting for cross border healthcare options owing to increasing out of pocket medical costs and resource burdens back home. Statistics reveal that the market is growing at a current rate of 15-25% annually, with North and South Asia as well as Southeast Asia showing the highest growth rates.
Major Drivers for Growth
Cost savings happen to be the main reason for the growth of the medical tourism market in most countries. Compared to the US, a medical tourist can enjoy cost savings of up to 30% in Brazil, 65% in Costa Rica, 90% in India, 45% in Korea, 80% in Malaysia, 65% in Mexico, 40% in Singapore, 45% in South Korea, 55% in Taiwan, 75% in Thailand and 65% in Turkey.
International accreditation happens to be another major driver for the growth of the medical tourism market. The global demand for international accreditation standards has forced the healthcare institutions in many medical tourism destinations to opt for accreditations from international organizations like the JCI, AAAHC and AAASFI. Facilities that are accredited by these organizations tend to enjoy a greater inflow of medical tourists.
Summary
Current statistics reveal that the medical tourism market is a multimillion industry. With countries like India, Singapore, Thailand and Malaysia attracting more medical tourists and factors like skyrocketing healthcare costs, inadequate insurance and international hospitals accreditations, the market is all set to see more growth in the coming years as well.