South Korea's achievements in healthcare and medical tourism once again came to the limelight with the 11th version of Medical Korea 2021 held from 18th-24th March. The theme was – Global Healthcare Where Your Days Begin Again.
It was due to the collaborative efforts of the Korea Health Industry Development Institution (KHIDI) and Ministry of health and welfare, the conference saw appreciable participation of global experts and business professionals. KIMES, the largest healthcare equipment exhibition of Korea was also held along with this meet where participants got a sneak peek of the latest advancements in global medical devices.
Medical Korea aimed to set the revival path of Korea medical tourism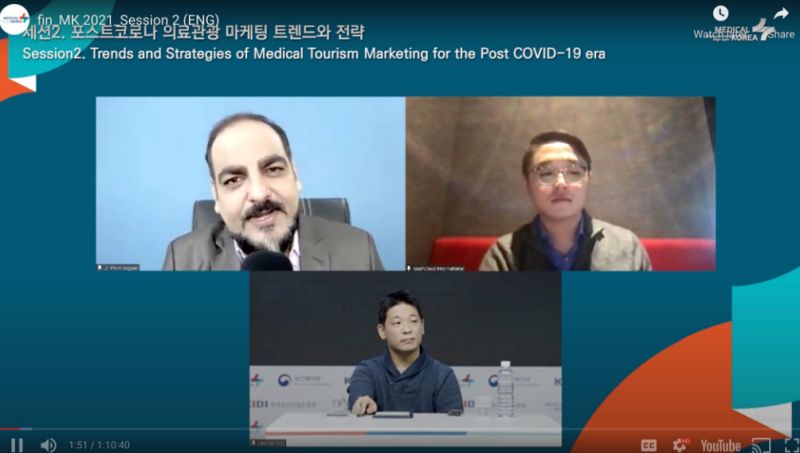 I was honoured to be present as the speaker and moderator virtually to discuss effective strategies for medical tourism growth amid challenging conditions.
The conference, one of its kind, is an annual event to showcase Korea's healthcare excellence and discover new ways to attract international patients. This year's event organization drew more attention given the extent of challenges global healthcare is facing. Academic conferences, seminars, online business meetings, and PR sessions were in full swing complying with quarantine regulations.
Where Your Days Begin Again
For patients experiencing South Korean healthcare, days begin afresh. Therefore, it is expected Medical Korea 2021 to focus on academic exchange with global medical experts and assess Korea's global competitiveness in line with emerging healthcare trends.
Lectures from 52 Korean and international experts from healthcare and other sectors duly supported the agenda of the meet. Strategies to Covid-19 recovery for a normal lifestyle and post-Covid response of the medical tourism industry were other key considerations of this global medical conference.
South Korea an established leader in medical tourism
South Korea is well-known for organized medical tourism since long thanks to the government healthcare policies lending a strong support to the market. If you ask- why foreign patients prefer Korea? It is because they take your pain away. They understand deeply your medical and non-medical needs. Swift action (read diagnosis) and cutting-edge medical treatments help patients refresh their lives. The result? Nearly half a million patients from around 200 countries visited South Korea in 2019, a number that shot up from 60,000 in 2009.
Talented medical professionals, government legislation in healthcare upgradation and most importantly, an efficient work ecosystem that is swift in easing the patients' pains have made Korea exemplary in medical tourism.
Event Highlights
Image Source : medicalkorea.micehub-gov.com
The opening ceremony was graced by Yang Seong II, the 1st Vice Minister of Health and Welfare and Kwon Soonman, President of Korea Health Industry Development Institute. In his opening speech, Yang Seong II emphasized on personalized and more refined medical care services driven by IoT and Artificial Intelligence. He believes, non-contact healthcare systems will evolve more with advanced ICT.
Medical Korea 2021 featured 8 sessions from 18th-20th March where global leaders, medical professionals, medical tourism experts and other stakeholders presented their thoughts and strategies about the future global healthcare and medical tourism. The exhibition corner saw a massive gathering of hosted buyers and sellers showcasing their healthcare innovations that could lead to massive shift in healthcare delivery amid the pandemic situation.
Global Healthcare – Changes, prospects and challenges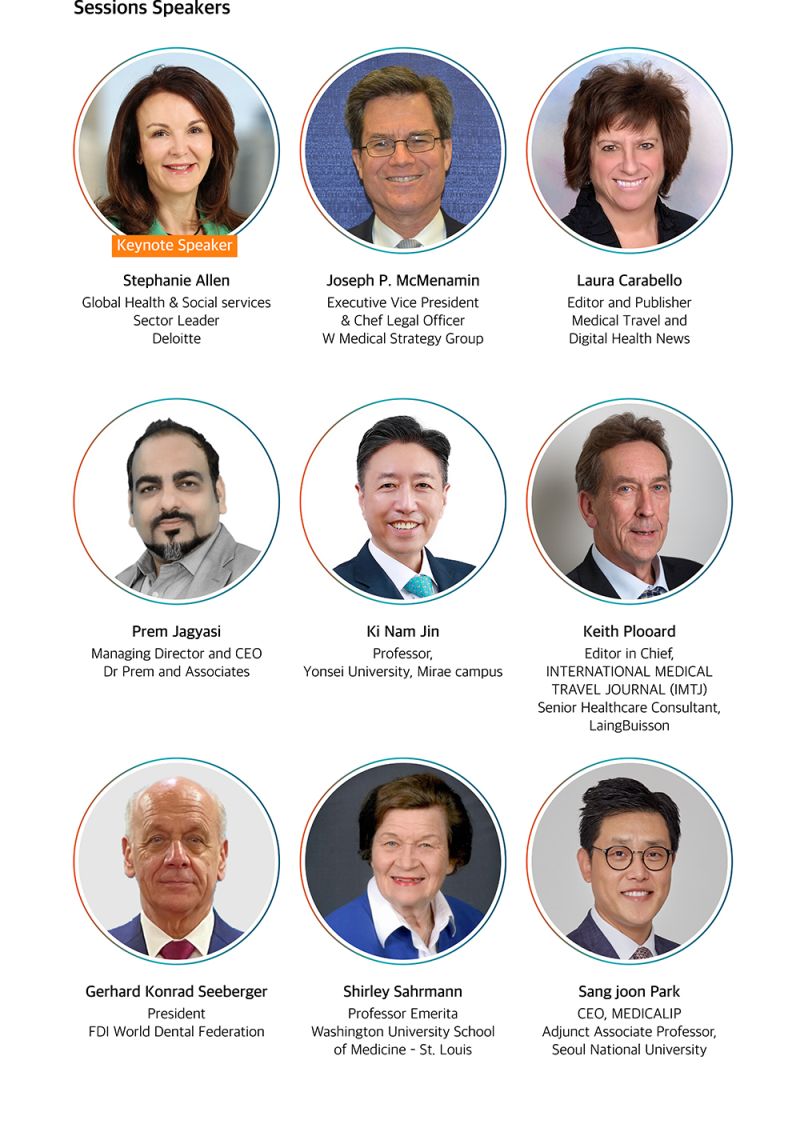 Keynote speakers Dr. Stephanie Allen, Global Health & Social Services Sector Leader, Deloitte and Sangjoon Park, CEO MEDICALIP, Adjunct Associate Professor, Seoul National University shared insights on The Challenges of Global Healthcare Industry after Covid-19.
This was followed by some great presentations and speeches from Joseph P. McMenamin, Executive Vice President & Chief Legal Officer, W Medical Strategy Group, Sundeep Lal, CEO and Founder BioConnexUS, Laura Carabello Editor and Publisher Medical Travel and Digital Health News, and Peter Corless Partner Mintz.
Trends and Strategies of Medical Tourism Marketing for the Post Covid-19 era – Insights by Dr Prem Jagyasi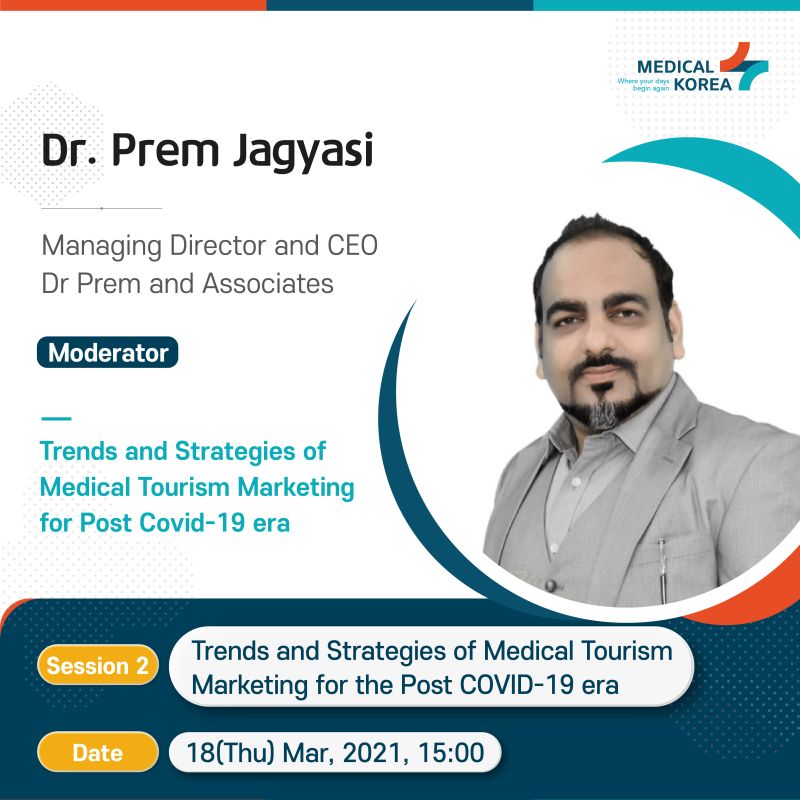 I was the moderator of a wonderful panel discussion with other panellists Andrew Lim, Chief Financial Officer, Gushcloud International, and Joungsu Kim, Director HYLINK Korea. It is a well-accepted fact that we will have to live with Covid-19 for some more time. We need to exercise caution but without stalling essential activities. We cannot exclude marketing and promotion from the must-do list even though medical tourism is happening in a muted way. If you stop marketing, you will be out of your customers' view path. As you know, out of sight out of mind!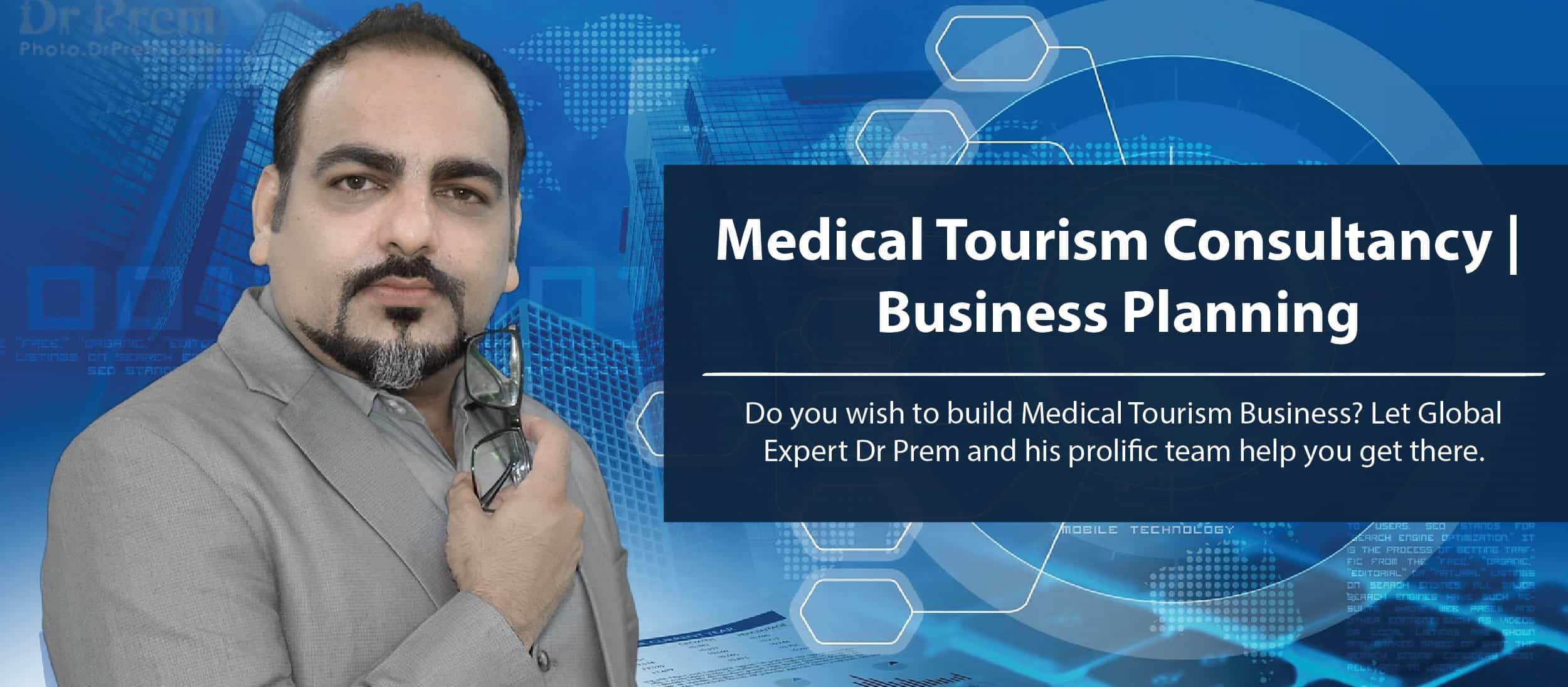 Travel has dipped but not the healthcare demand
We need to understand the pandemic has stalled travelling but not the healthcare demand. It is rising sharply given the massive backlog piling up with every restriction happening in any part of the world. As restrictions will get relaxed, medical travel will pick up. It is important for the providers and facilitators to think differently and be ready with renewed offerings.
Medical and wellness tourism will evolve in an integrated model
With restricted travel, options will be lesser for patients than in pre-Covid times. Patients' needs and expectations would evolve where they are likely to seek integrated medical and wellness services or programs in one go. As a provider or facilitator, you need to think of unique integrated offerings enabling your customers enjoy a delightful experience with minimum stress and anxiety related to medical services.
Think of viable and sustainable marketing strategies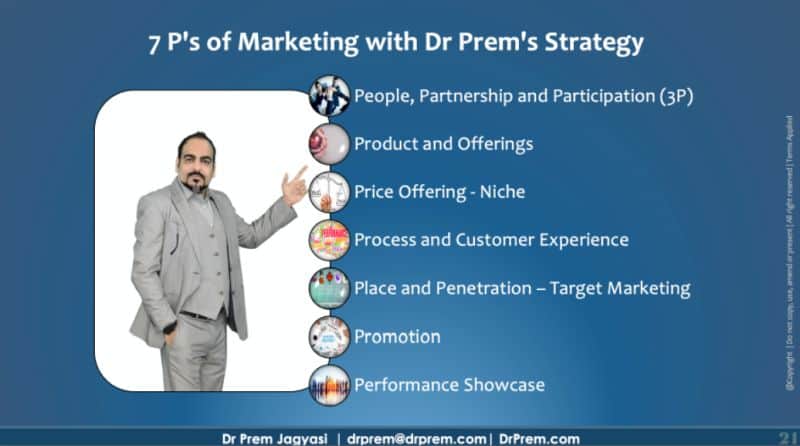 Marketing medical tourism should be on but in a sensible manner not to waste the spending but ensure return on every penny spent. I was honoured to present my own experience-driven 7P's of Viable and Sustainable medical tourism marketing strategies in hard times.
Chinese outbound medical tourism from Korea's perspective
Joungsu Kim gave an in-depth analysis of Chinese healthcare market and prospective outbound medical tourism trends of China and healthcare in Japan. In 2021, there is likely to be an explosive increase in outbound Chinese travel, and Korea would remain one of the most preferred destinations for medical tourism.
Evolution of influencer marketing in beauty, wellness and medicine
Andrew's thoughts on influencer marketing shifting the face of beauty, wellness and medicine were amazing. The way he put his opinions on brand endorsements by influencers and celebrities was something to reckon with. However, he didn't fail to mention the importance of 'authenticity' as the beauty and wellness industry evolves in influencer marketing adhering to advertising rules and regulations.
Global Digital healthcare trends with respect to the successful adoption of Korean Digital Healthcare
Another interesting panel discussion featured notable academic personalities from Korea. Hun-Sung Kim, Associate Professor, Seoul's St. Mary's Hospital, The Catholic University of Korea delivered speech on shift in digital healthcare from hospital-oriented to daily life-centric hastened by the pandemic. He highlighted Korea's achievement in this field and the way the future is likely to shape up.
Jungmin Park, Assistant Professor, Hanyang University, talked about big data application in Korean public medical information system that will further improve public health. Hyun Wook Han, Assistant Professor CHA University pointed how advanced Hospital Information System (HIS) can improve the speed and quality of hospital medical service and at the same time reduce the administrative burden of the medical staff by using AI and CDSS (Clinical Decision Support System).KwangGi Kim, Professor of Gachon University talked about Korea's excellence in artificial intelligence and deep learning technology in medical system.
Korea, a prime destination for global patients
Jon Hoon Park, Vice President, Korea International Medical Association (KIMA), President, Korea University Anam Hospital sparked off a special discussion- What makes Korea so attractive for global patients? A great chunk of foreign patients to Korea is from China, Russia, Mongolia, and Middle East countries. He offered a beautiful explanation ofthe key factors behind Korea's destination attractiveness enlightening the audience with useful stats and information.
The engaging panel discussion with Dr. Alice Hyun-Kyung Tan of MizMedi Women's Hospital International Patient Care Consultant, Suekyung Lee, Team leader KHIDI, Belyakov Ilya, Adjunct Professor, The University of Suwon, and Suleyman Nazarov, CEO, Cloud Hospital resonated Mr. Jon Hoon's speech with elaborate analysis of different case studies where patients truly felt 'days begin again in Korea'.
Emerging issues in the medical tourism market during the pandemic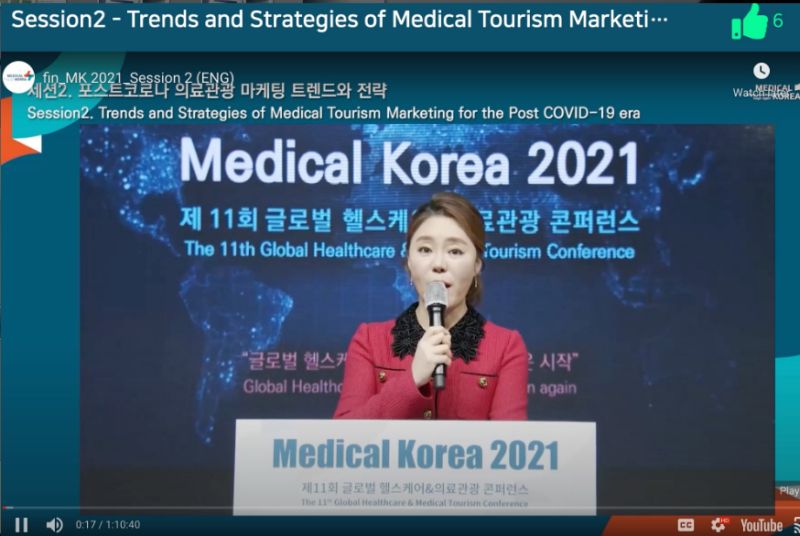 Day 2 of Medical Korea 2021 kicked off with analytical speeches on emerging issues in medical tourism in the current scenario and its influence on global healthcare management and policy. Specific tech adoptions are obvious as Ki Nam Jin, Professor, Yonsei University, Mirae Campus presented his visions on newer feasible technology adoptions by Korean healthcare system.
Experts also discussed about changing patient perceptions and with evolving communication and care there are also a few pandemic-induced hidden opportunities. Discussions on privacy protection in crisis also received due weightage.
Shift from "we know best" to people-centric approach
Karin Jay, Senior Vice President, Global Services, Planetree International presented how people-centric care programs and services make one visible in trying times. In her opinion, it is time to shift from the "we know best" approach to more patient engagement including their families as caregiver partners.  Elizabeth Ziemba, President, Medical Tourism Training Inc. in her insightful presentation highlighted how caregivers and healthcare providers can redesign patient experience during Covid-19.
Academic Exchange sessions of Medical Korea 2021
Changes to the Dental Care Environment before, during and after Covid-19
Day 2 also saw highly significant academic exchange sessions to effectively overcome specific issues and challenges that surfaced in Covid-19. Of all, one is providing safe and effective Dental and Oral care with new safety norms and regulations in place.
Gerhard Konrad Seeberger, President, FDI World Dental Federation emphasized on AI-driven digital dentistry and Vision 2030 to build a resilient oral healthcare system. Other speeches and presentations that followed focused on necessary changes and adaptations for safe post-Covid dental practices.
Korea, the centre of training and excellence
Korea has been outstanding as a centre of training and excellence contributing not only to its own capacity building but also that of other countries. Physicians, technicians, and interns from different countries participate in various training programs in Korean medical universities that help them to serve their own countries better. The session was full of outstanding case studies of students and doctors expressing deep satisfaction about the training sessions done in various centers.
Korea-China academic exchange on the latest medical technology for severe diseases
Korea's cutting-edge cancer diagnostics and treatments have made exceptional strides in cancer survival rates, one of the highest in the world. Session 5 of Day 2 was led by some great presentations and speeches from recognized cancer specialists highlighting advancements in lung cancer, immunotherapy, and pancreatic cancer. Discussions on controversial minimally-invasive surgery in early stage of cervical cancer drew enough attention.
The present and future of innovative non-face-to-face medical technology in the post-pandemic era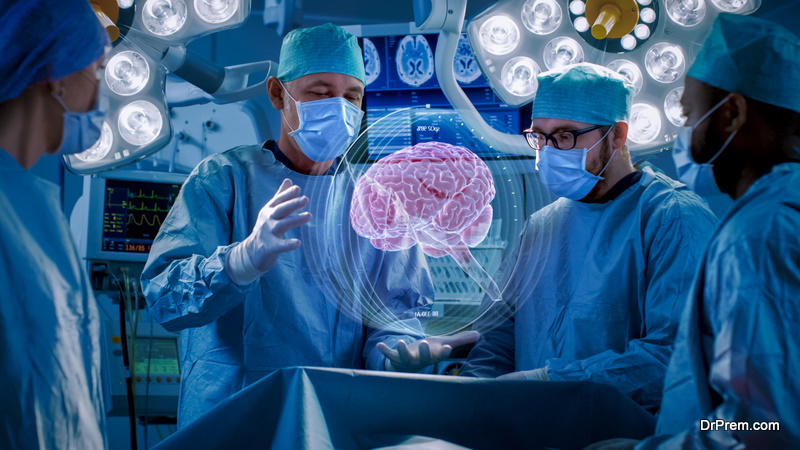 Any high-profile healthcare related conference cannot leave out the future prospects of non-face-to-face medical technology that have risen sharply during the pandemic. Medical Korea 2021 academic exchange not only discussed about telemedicine prospects in consultation but also its advanced application in more at-home rehabilitation and treatments. It also brought to light the tremendous prospects smart ICT and precision surgery in many non-face-to-face medical interventions.
Presentations and speeches on advanced 3D printing and augmented reality in neurosurgery, AI and VR-based surgical simulations, and deep learning-based CT scanning reflected great achievements of Korean healthcare technology. Presentation on application of Digital therapeutics for obesity and eating disorders was worth watching.
Advanced physio-therapeutic technology to strengthen global competitiveness
The academic sessions of Medical Korea ended with insightful speeches and presentations of top physiotherapeutic experts and medical specialists from Korea, China, Japan, and the US. The session included the general practices of Korean physical therapists followed by the recent trends in this field with experts sharing their respective experiences and knowledge aimed to further strengthen Korea's global competitiveness.
Medical device exhibition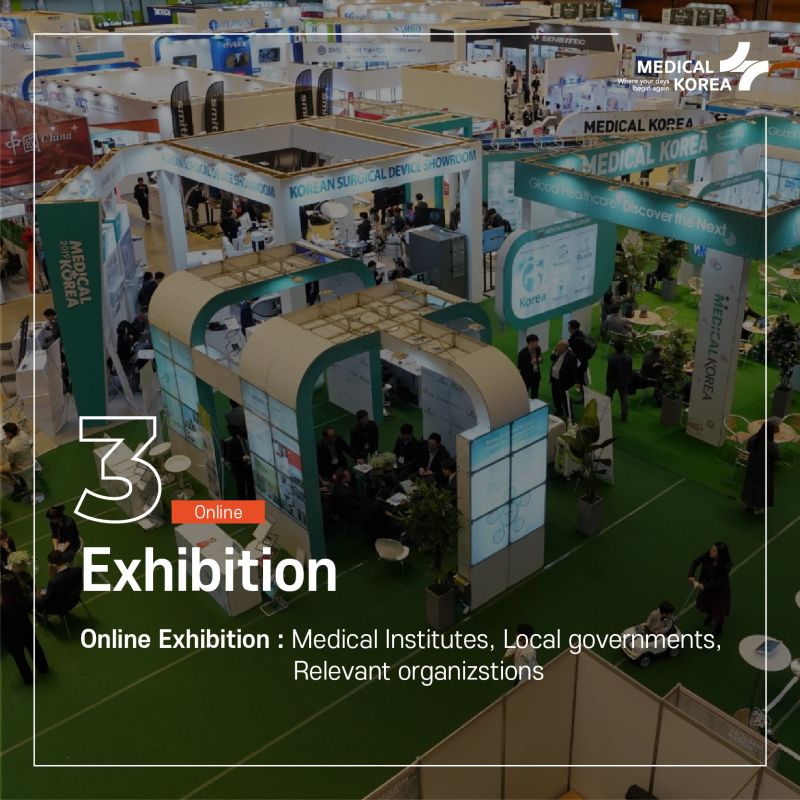 Offline exhibition booths showcasing ground-breaking medical equipment and devices pulled a good crowd. Needleless syringes (mainly to be used for vaccination), face fillers, state-of-the art physical rehabilitation equipment for at-home use and other digitally advanced medical devices grabbed tremendous attention of renowned hospitals, clinics and caregivers.
South Korea is ready to take off for a renewed version of medical tourism. After such a grand success of this prestigious medical tourism meet, one can expect the country to open soon for global patients who are eagerly knocking its door. Restrictions will be there, and it is expected the country will take the best route without compromising health safety of patients as well as that of locals.
My appreciation goes to the destination's healthcare culture in delivering quality services beyond its technological advancements. And this is what makes Korea shine in the crowd. The country has curbed the pandemic better and are looking for unexplored paths in medical tourism to post great numbers tomorrow.