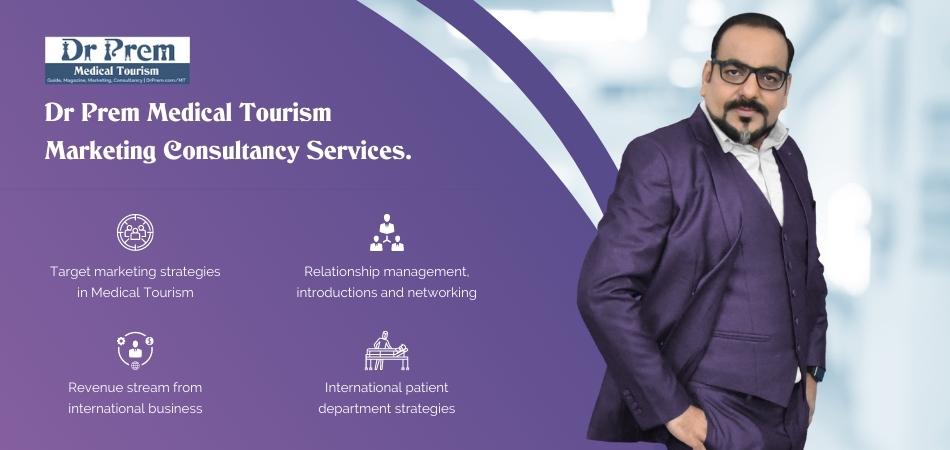 Israel is fast becoming one of the most popular medical tourism destinations for tourists from around the world. The country offers exemplary care, services, cost effectiveness, and best patient experiences. Israel has also become the leading medical tourism destination in the nearby regions for non-Israeli medical tourists.
Medical tourism in Israel dates back to 1960s when patients from Gulf states and other neighbouring countries would land in Israel in their private planes to seek oncology treatments and other specific surgeries. Peace agreements with Jordan and Egypt in the early 1980s fetched more patients from those countries, and in the 1990s the biggest chunk of patients was from Russia that constituted 70% of medical tourists. Israel's popularity as a medical tourism destination shot up with the emigration of Soviet Jews after the split of Soviet Union. Israel's expertise in medical treatments was well-recognized, and as doctors went to Europe and USA for fellowships, they increased networking that established Israel's image as a popular medical tourism destination.
Guide to Medical Tourism in Israel – Facts, Trends, News, Services, Research, Business and Updates by Dr Prem
Evolving medical tourism in Israel and its propositions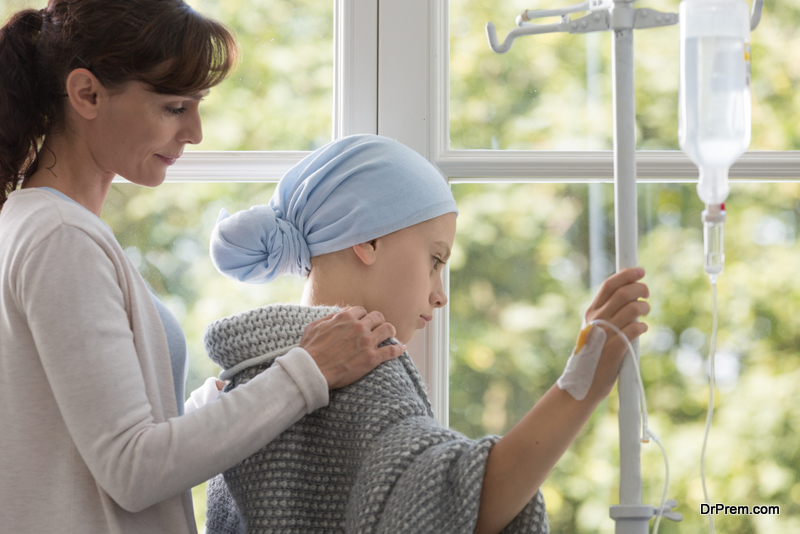 Thousands of health-seeking tourists have visited Israel in last few years to experience its first-hand world-renowned healthcare and medical procedures. Statistics claim that approximately 15,000 foreign nationals entered the country specifically for various medical treatments in 2006but 2012-15 were the best for Israel medical tourism before the decline of Russian economy. Nearly 40,000 patients visited the country and stayed for weeks, months and even a year in case of paediatric oncology cases. Israel's market is still dominated by the ex-Soviet nations but of late China and few African nations like Ivory Coast and Nigeria are new additions. Rich Nigerians who preferred Germany, London or Paris for their medical purposes are now choosing Israel.
Surgeries like oncology, cardiology, fertility and neurosurgery treatments draw patients from Europe, Middle East and Africa.Nearly 50% of medical tourists to Israel seek oncology treatments, 30% need specific surgeries like orthopaedic and spine surgeries and remaining 20% seek diagnostic procedures and second opinions. Online consultations are a new niche in medical tourism, and doctors in Israel are offering consultations and second opinions online to patients from Europe, China and the US.
Health Care System in Israel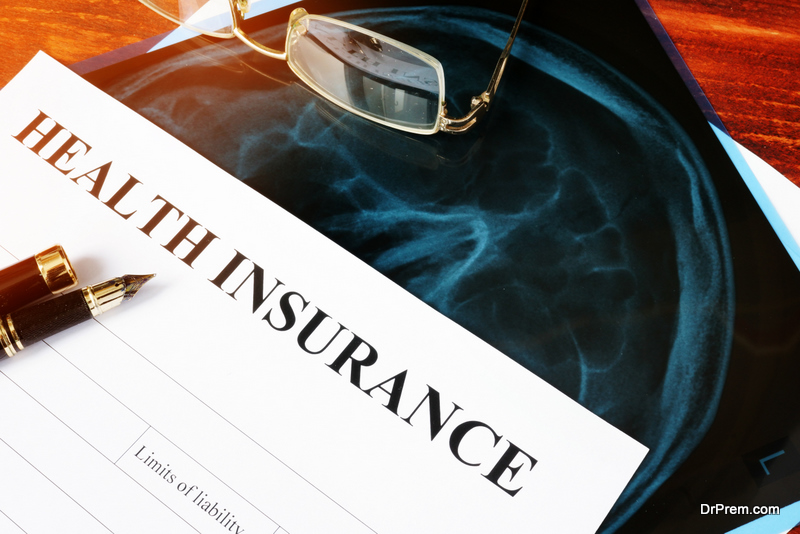 What makes health care more affordable and accessible for foreign tourists as well as nationals is the fact that health insurances are mandatory for all, which are provided to all citizens irrespective of their religion, financial status or gender. The health care system has been designed to be effective and safety. Israel has one of the most advanced systems for health care worldwide and has a ratio of 3.36 doctors for every 1000 people, which is one of the highest ratios in the world. The doctors in the country are trained in accordance to 6-year training plan that has been modeled after European doctor training programs. 
Quality of health care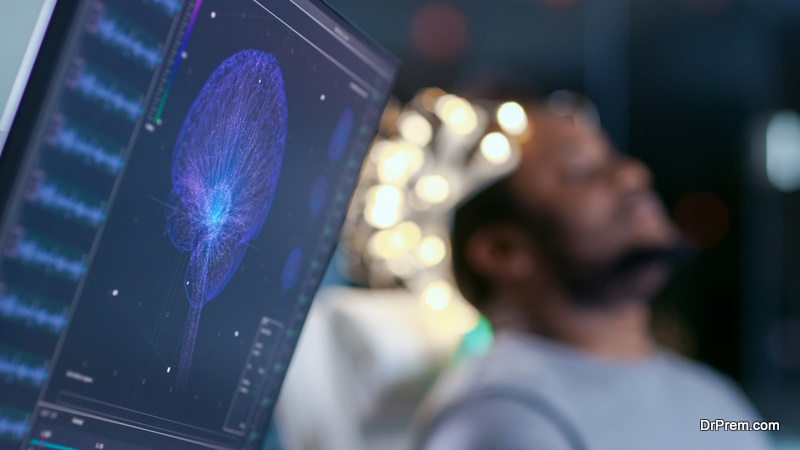 There is no doubt about the fact that the quality of healthcare in Israel is at par with the world standards. Its emergency services are one of the swiftest emergency services in world and humanitarian aid is what gives it an edge in medical tourism sector. Stem cell research, along with biotechnology and neurosciences, increases health care quality up a notch. With most of its doctors interning in foreign countries, the level of healthcare services has increased.
Technologically innovative diagnostic procedures, along with latest instruments, techniques and monitoring system, makes healthcare affordable, efficient and highly effective. Cancer treatment has become more accessible and less expensive with ADVA Biotechnologies delivering automated CAR-T therapy. Six biggest medical centres in Israel are conducting AI-based CT scans for accurate detection of haemorrhage sites, stroke, pulmonary embolism and C-spine fractures. 
Israeli healthcare regulations that boost medical tourism at the expense of Israelis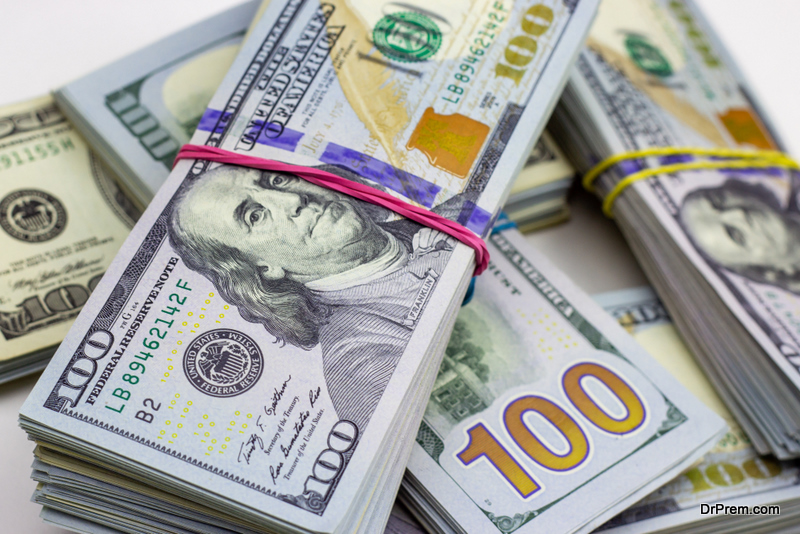 The new regulations on healthcare promulgated by the Israeli Ministry of Health are going to affect the number of medical tourists visiting Israel and the revenue generated by their visits. Currently, market estimates span from an inflow of 100 to 300 million USD per annum in Israel medical tourism. Owing to preferential treatment meted out to medical tourists by Israeli hospitals and accordingly ignoring the welfare of the local crowd, the nation's health ministry has considered placing momentous limitations on health tourism in Israeli hospitals.
Basis of regulations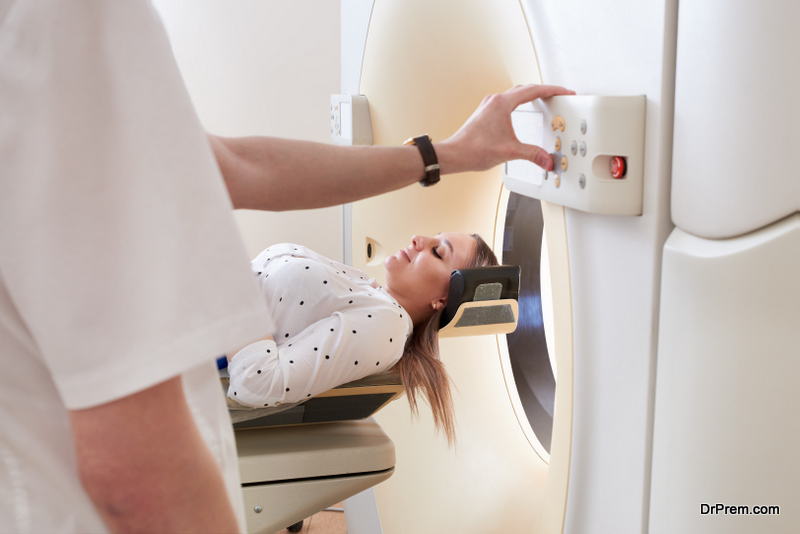 Authorities complain that private hospitals flatly refuse to disclose the amount of revenue earned from medical tourism. The new regulations would ensure that the hospitals submit activity reports involving time and care spent on non Israeli patients.
If it is found that the hospitals are biased toward foreign customers at the expense of local Israeli patients, a ban would be slapped on them restraining them from offering services to non Israelis. The nature of the ban could be temporary or permanent as well.
The law would also require the medical tourism agencies to divulge the volume of business handled by them to the ministry in bringing in foreign patients to Israeli hospitals.
How medical tourism affects its own citizens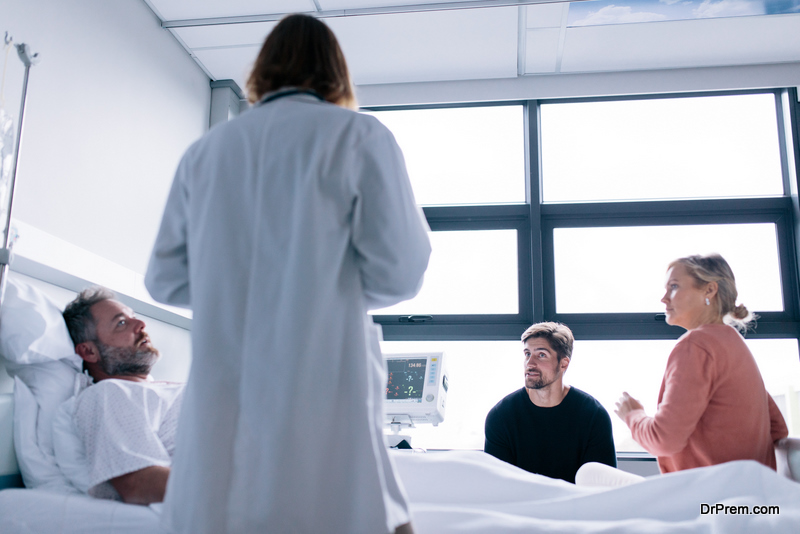 A study reported by Haaretz investigation team opens up the doors to Israeli hospitals behind which many irregularities are practiced which are otherwise delivered to oblivion. It is high time to find out if the medical tourists to Israel enjoy the same sets of facilities that only an Israeli patient can think of. Minimum waiting time, right to select their own doctors and private rooms are some of the unique features.
There is however a plethora of mixed reports on the issue. The tourism ministry sees the country as a potential medical tourism destination for foreign patients, with Russia and African countries already being prospective customers. The ministry has now set its eyes on the US and other markets and bilateral agreements had been signed as well for this.
Who comes first?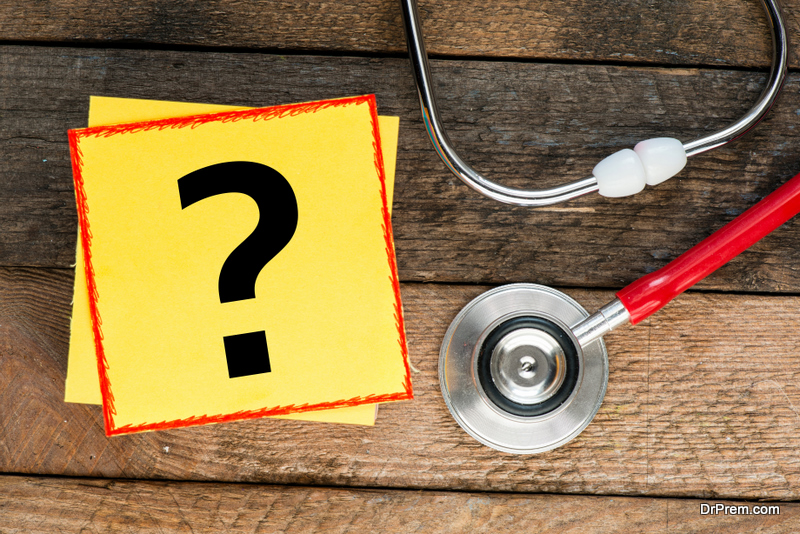 Now the million dollar question is whether the locals would be pushed behind foreign customers carrying the tempting dollars in their hands? Well, the answer is that foreigners visiting Israeli hospitals are treated after 3 pm after the office hours. Hence, there is little or no chance of domestic patients crossing paths with their overseas counterpart.
Still there is a big element of serious concern because the Israeli healthcare system is largely left unregulated. When a lot of money is involved without any regulations in force, Israeli hospitals will be tempted by foreign dollars to focus their dedication on tourists alone and thus, ignore domestic patients.
Areas of concern that need to be rectified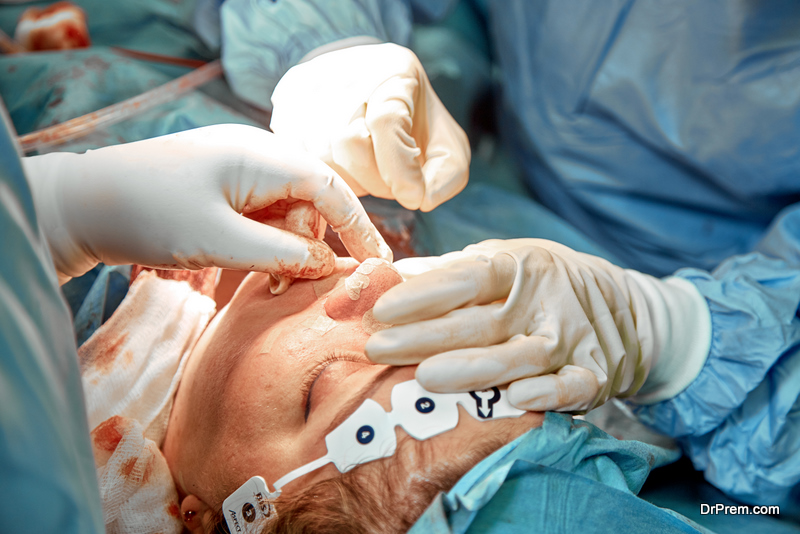 The other areas of concern could be located by a number of study reports:
1. The average hospital stay for a local is 4 days, while for a foreigner it is 6.7 days.
2. Where an Israeli has 2 hospital beds per 1000, the figure is 3.8 for foreigners (except for Mexicans for whom the number is lower).
3. Waiting time for ear, nose and throat surgery and CT and MRI scans average around 10 months. This is expensive for foreigners counting on hotel bills making them reluctant to visit Israel altogether. Anticipating loss in revenue, the Israeli hospitals push foreigners in the frontline and the local patients inevitably suffers.
4. Currently, together with foreigners, many Israelis are treated after 3 pm as well and they obviously lose out in the battle against affluent foreign tourists.
5. Since there are no regulations, there is consequently no assurance that the medical tourism revenue would be reinvested in efficient equipment purchase or on hiring qualified and experienced staffs.
Health tourism in Israel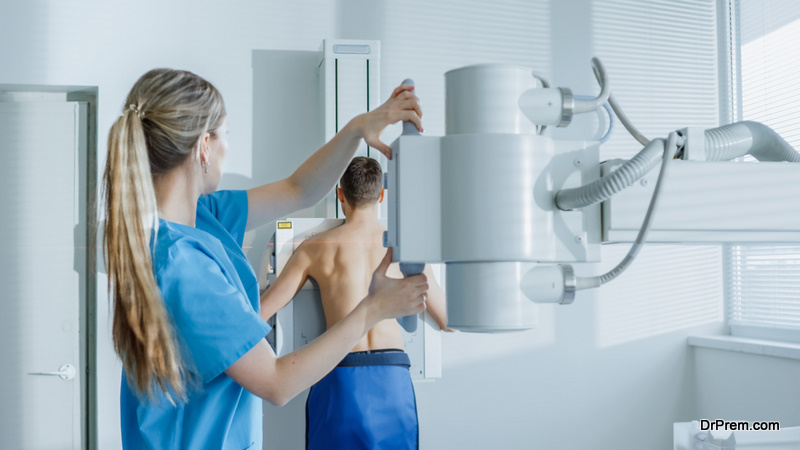 International surveys reveal that there is a fall in the standard of Israeli hospitals. The following are further revelations brought to limelight by Organization for Economic development and Cooperation (OECD):
– Expenditure by Israeli government on health and medication is 7.7 % of GDP while it is 9.3 % for 34 other OECD nations.
– Private expenditure at an Israeli household is 37.9 % on an average while it stands at 28.5 % in other OECD nations. In Scandinavian countries, it is only 16 %.
– Israel offers 1.91 hospital beds on an average per 1000 citizens whereas the figure is 98% hospital occupancy rate for developed nations.
– 61 % of the Israelites over the age of 65 years get flu vaccination while the figure stands at 50.4% for other OECD nations.
– However, in terms of life expectancy, infant mortality and fertility rate, Israel stands in a better position.
Other regulations and policies that make Israeli healthcare system poor
In the domain of organ donation, Israel stands at the bottom of the list. This is because organ donation is a taboo in Jewish religion. As a result, many patients have died waiting for organs.  However, a new system has been introduced that gives priority to patients for organ transplant who have agreed to donate their organs in writing. After consultation with the Jewish religious heads, the doctors have formed a new law that if 2 patients have identical medical needs for organ transplant, priority will be given to the one who had signed a donor card. The compensation for lost organ is lucrative. It covers 40 days of lost wages plus incidental expenses. The response was overwhelming.
Thus, Israel being a potential medical tourism destination need well structured regulations prioritizing rightly the necessities of Israeli and foreign patients.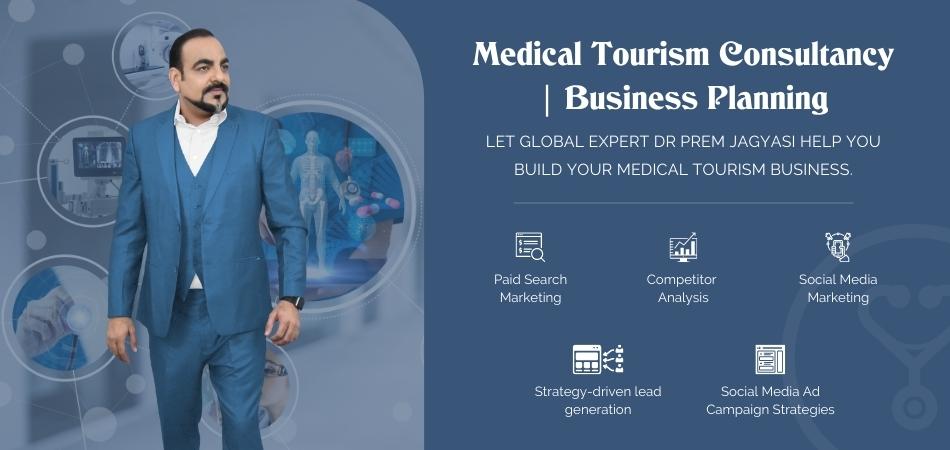 Government initiatives to promote medical tourism in Israel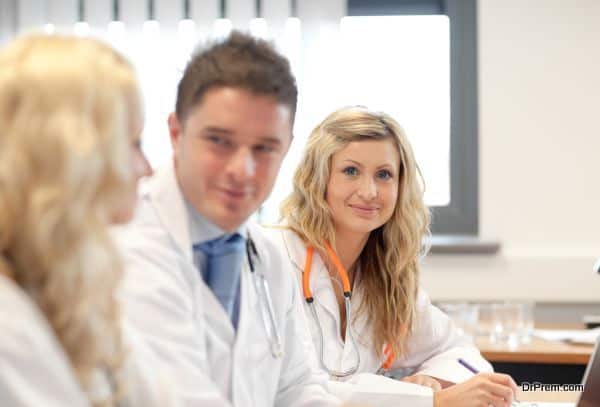 One of the main reasons for Israel's rise as a prominent medical tourism destination is the government's untiring efforts to attract more medical tourists to its shores. In addition to housing several world famous tourist attractions, the country is home to some of the most qualified doctors and accredited facilities which guarantee safe and high quality medical procedures for patients. The government also ensures to tap into and use the most modern techniques in these facilities, including the more recently launched bio-medical device called the ReWalk exoskeleton.
Easy access from nearby regions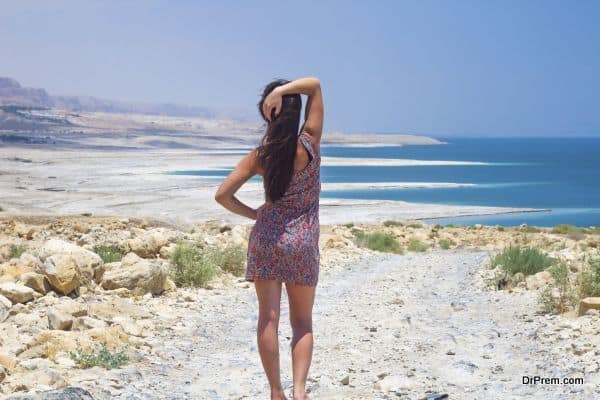 Israel enjoys a prominent position on the edge of the Mediterranean Sea. This makes the country easily accessible to several countries across the world. The world famous beaches of the country are a welcome addition to this lucrative offer as patients arriving in Israel often choose to combine their treatments with a holiday by a beautiful Mediterranean beachside resort.
Close Tie-ups with Russia and Cyprus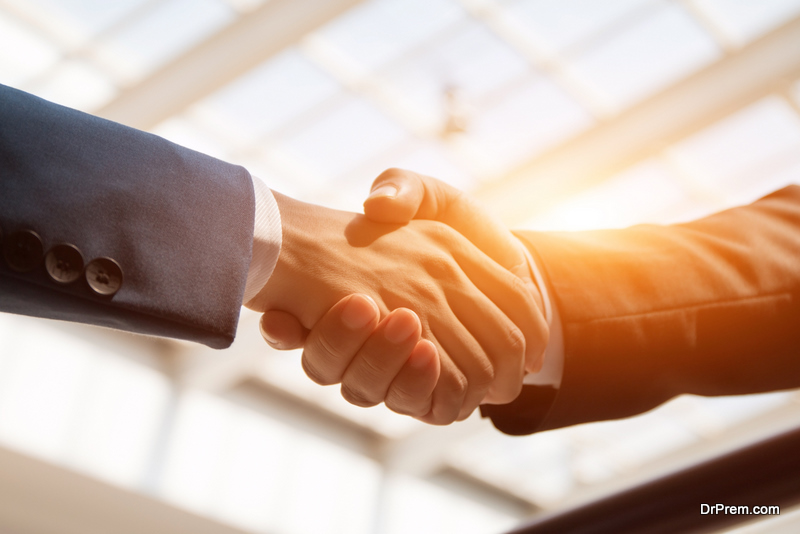 Israel's medical presence can be felt on a global scale, especially in countries like Russia and Cyprus. Israel enjoys lucrative ties with these countries, often exchanging doctors and medical equipment across borders for facilitation of easy treatment. Israeli doctors specializing in reconstructive and aesthetic surgical techniques can also be found in abundance in these countries.
Exceptional success rates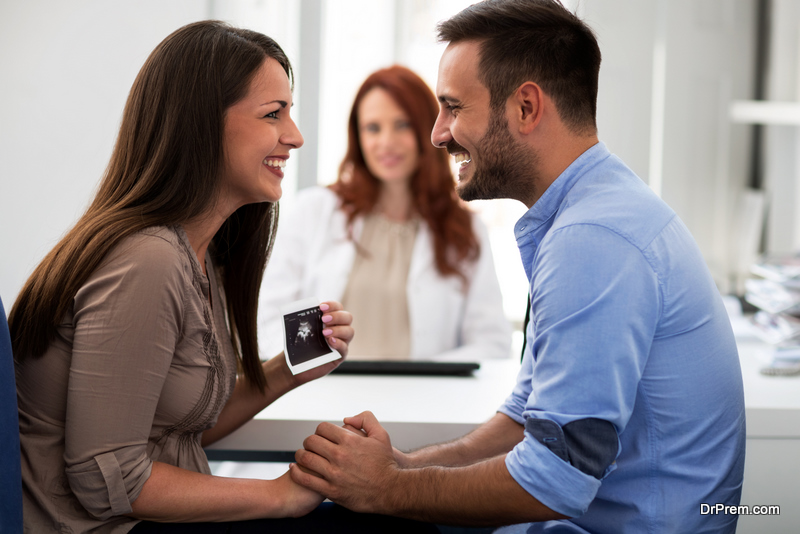 Another factor that places Israel on the spotlight is the country's exceptional success rates as regards to complex medical procedures like fertility treatments. Israel also offers these treatments for just a fraction of the cost for the same in countries like the USA and the UK. The country is also famous worldwide for its state of the art cardiac and cancer treatments.
Increased focus on health and wellness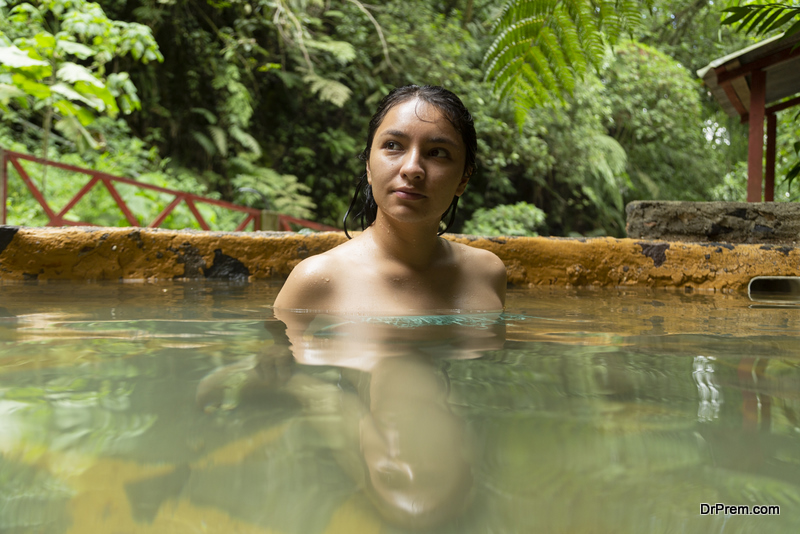 Israel is also known for its health and wellness spas. The natural water springs in the country are sources for rich nutrients, minerals and salts. These have myriad healing properties that can treat a number of health related conditions easily. Individuals with conditions ranging from rheumatoid arthritis to eczema are known to benefit from miraculous benefits of these springs.
Increased cost-effectiveness
Although this factor needs to feature at the top of the list, it is deliberately added to the bottom in order to highlight the other driving forces that attract medical tourists to Israel than just the cheap prices. It deserves a mention here nevertheless for being one of the main reasons medical tourists continue to flock to the country for medical treatments.
Most of the medical procedures offered by Israeli healthcare centers cost just a fraction of what they would cost back in the U.S. or UK. For instance, an orthopedic procedure would cost hundreds of thousands of dollars in the U.S. whereas it would cost at least 35% lesser in Israel.
Medical tourism legislation in Israel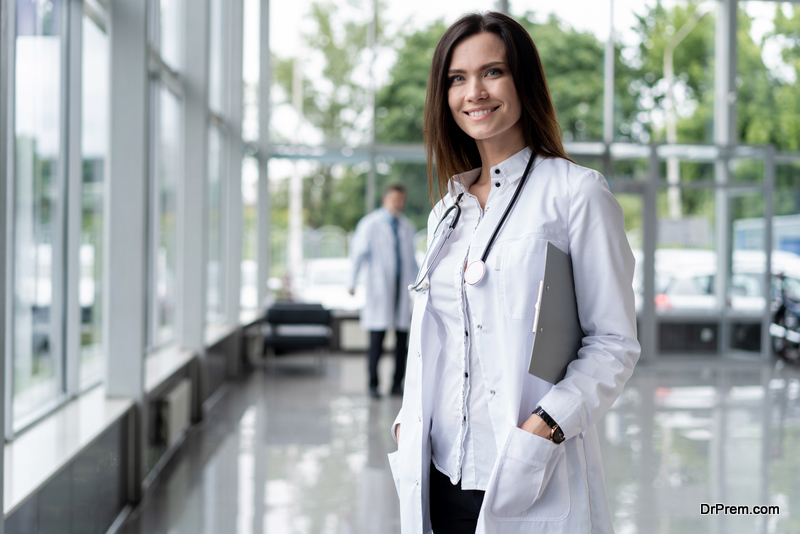 The most remarkable government initiative to boost medical tourism has come through well-framed legislation that would benefit the country as well as protect the interests of foreign patients. The legislation has strict guidelines so as not to compromise the healthcare quality and support of its citizens.  Medical tourism facilitators, agencies and healthcare institutions inviting foreign patients must register to the ministry of health and adhere to the ethics. This has lifted Israel's image as a safe and reliable destination to avail medical treatments. Hospitals also have to follow the permissible guidelines of healthcare ministry instead of executing their own plan of operations in treating foreign patients.
Forging strategic partnerships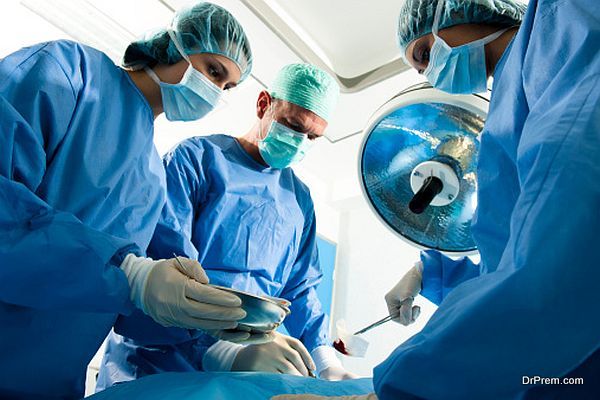 In a recent development, UAE's investment company APEX has joined hands with Israel's SHEBA medical centre for extended cooperation in medical tourism, professional training and treatment innovations. The memorandum of understanding is expected to open up newer avenues to meet healthcare challenges and crisis that will serve the purpose of the entire gulf region.
If that is not enough, then the prospect of clubbing together the medical treatment with a holiday, with the entire package comprising of accommodation, food, transport costs and everything else costing much less than just the treatment cost back in the U.S. would definitely appeal to medical tourists worldwide.
Top hospitals providing medical tourism in Israel
Tel Aviv Sourasky Medical Center (ICHILOV) – Tel Aviv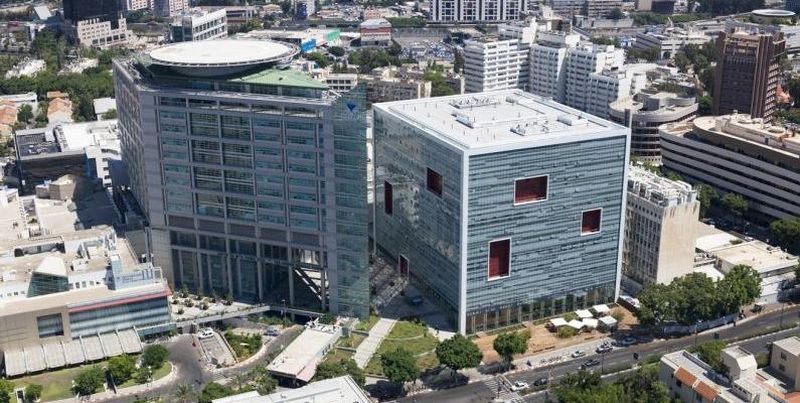 This multidisciplinary hospital provides excellent healthcare in specialties such as hematology, microsurgery, neurosurgery, oncology, cardiology, orthopedics and more. It is one of the most reputed healthcare facilities in Israel.
Hadassah University Medical Center, Jerusalem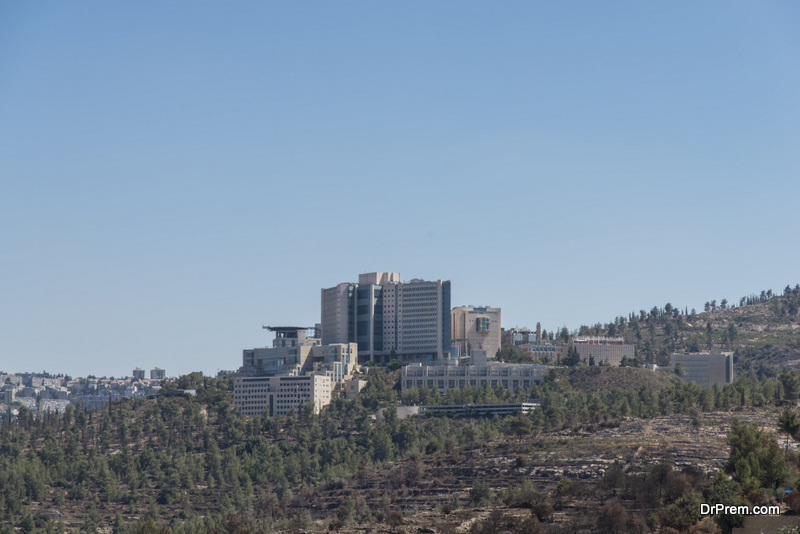 This healthcare facility is a non-profit operating two hospitals in Jerusalem. Both the hospitals are popular with medical tourists and medical tourism facilitator companies arrange for thousands of patients to visit these hospitals. The hospital is planning to open a branch in Dubai, after the signing of the Abraham Accords between the UAE and Israel.
Rambam Medical Center – Haifa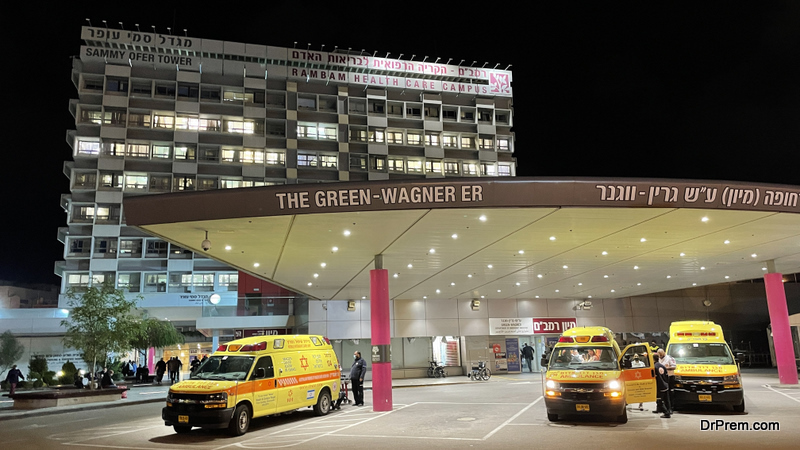 RHCC has one of the biggest campuses in Israel. The Rambam Medical Center, The Technion Ruth and Bruce Rappaport Faculty of Medicine, The Rappaport Family Institute for Research in the Medical Sciences. The healthcare provided is supported by the latest innovations.
Tel Aviv Assuta Hospital – Tel Aviv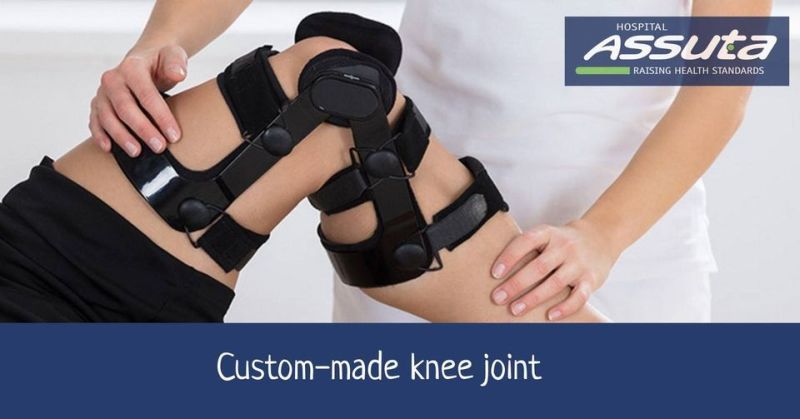 Constructed in 2009, this is a facility popular with medical tourists sent by medical tourism facilitator companies or who visit on their own. It is reputed to be the most advanced hospital in the whole of Middle-East. Personal assistant services, luxurious rooms with wi-fi and cable TV provide a comfortable stay during medical treatment. The Assuta Medical group which owns and operates this hospital has 5 hospitals and 7 medical centers in Israel.
Herzliya Medical Center – Tel Aviv

Offering complex surgeries such as heart surgery, neurosurgery and endoscopic procedures, the hospital is the only one in Israel with full certification and accreditation from the Blue Cross Blue Shield of America.
Popular medical treatments sought by medical tourists in Israel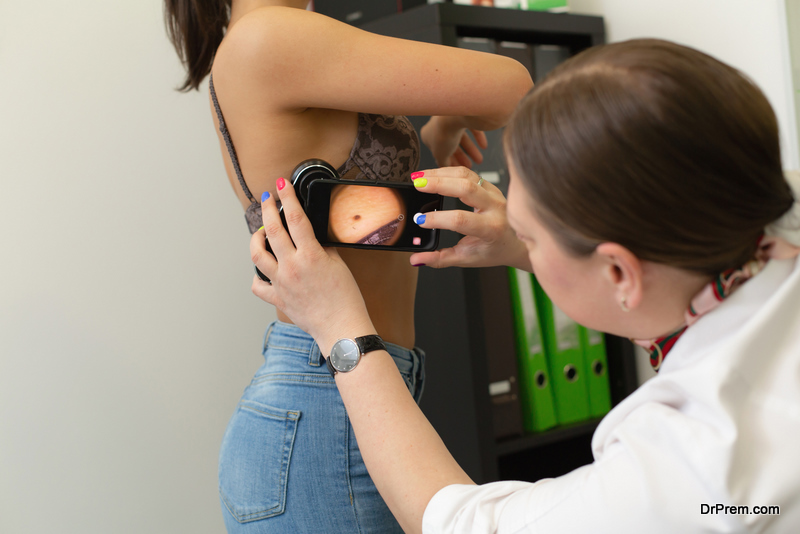 Medical tourism business is thriving in Israel due to the high standard of treatments offered at the facilities. Facilities offer complicated medical surgeries and procedures in the fields of oncology, orthopedics, cardiac surgery, cardiology, neurology and neurosurgery, ENT and dental treatments, general surgery, urology, pediatrics, cosmetic and plastic surgery, bone marrow transplants and infertility.
Cancer treatments are in demand in Israel due to latest treatments reaching faster to patients than in the US. The costs are also 30-80% lower than in the US, but without any compromise in the quality of treatment. Latest developments in chemotherapy and radiotherapy such as brachytherapy is also offered.
Fertility treatments provided in Israel are considered to be among the best in the world. It is not restricted to couples alone, and all the gynecologists, urologists and other experts are some of the most experienced in the world. The treatment costs approximately $6,000 – $7,000. The IVF treatment is delivered to women from age 18 to 45, and egg donation is provided for women from age 18 to age 54.
Cost comparison of treatments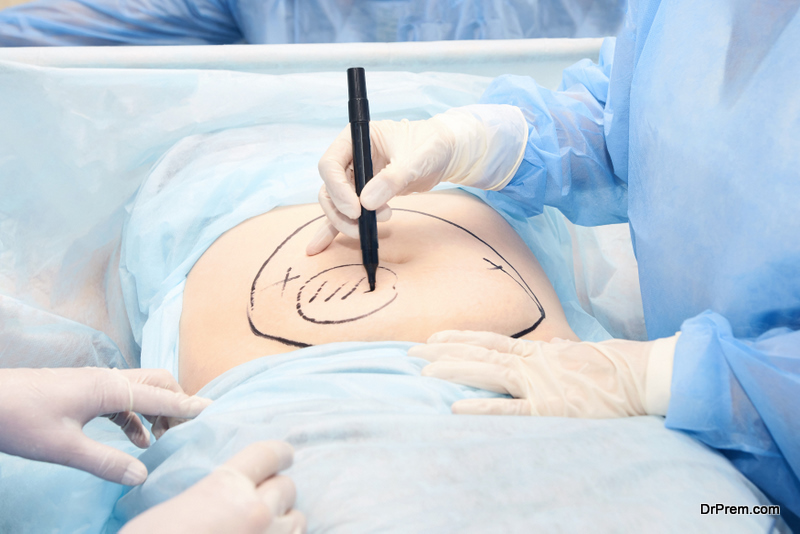 Medical treatments in the US and UK cost considerably higher than in Israel. For procedures such as IVF, medical tourists can save upto 70%, heart bypass upto 83%, cosmetic surgeries such as breast augmentation, nose surgery, botox, liposuction gives savings between 23% to 57%. Dental implants are lower by 57%. Knee replacement is also quite affordable in Israel.
Wellness tourism in Israel developing around the Dead Sea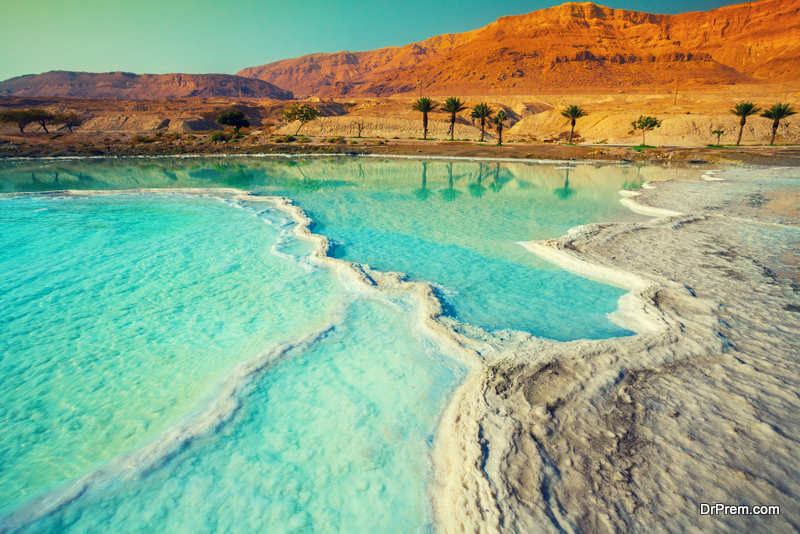 Israel attracts wellness tourists and provides rehabilitation post surgery in the many wellness resorts situated near the Dead Sea. The water of this sea has a high salt content beneficial for many ailments related to the skin and bones. The sodium in it acts as an exfoliant and softens the skin, potassium helps to reduce blood pressure and magnesium promotes the cell metabolism thus preventing psoriasis.
Medical tourism business in Israel opens up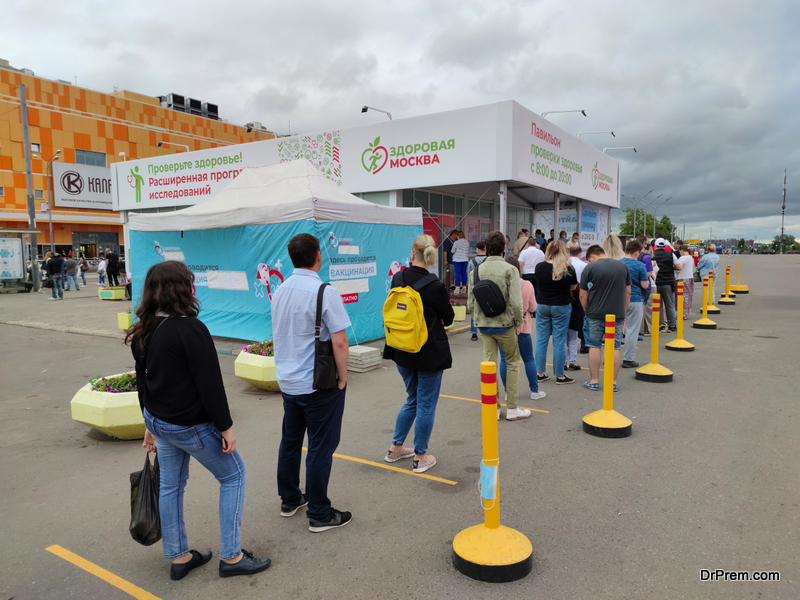 Due to the pandemic, medical tourism in Israel suffered a setback. As more than 70% of foreign patients are from Russia, Bulgaria, Poland and Romania, patients who have been vaccinated with two doses of Sputnik V, and other vaccines which are recognized by WHO,  are being allowed entry into Israel. Medical tourism marketing should be amped up by the private and public sector to attract higher number of foreign patients.
This would undoubtedly improve the medical tourism business again and help the country earn through this industry.